Alabama has the second-highest average electricity bill in the United States. With plenty of sunlight, it's a wonder that more Alabamians aren't switching to alternative energy. Despite the Cotton State offering very little support, homeowners are in a position to save tens of thousands of dollars by switching to solar.
Over the entirety of an array's lifetime, Alabamians could see savings of over $22,000. Considering the upfront cost of a system, however, pulling the trigger could prove challenging. If you're searching for a more affordable path to renewable energy, look no further. These are the most prominent incentives to save money on solar in Alabama.
Save Money on Solar in Alabama: Overview
While the initial cost of solar can seem daunting, Alabamians need to know of a few opportunities to save money. The most noticeable incentives typically come in the form of physical returns and government regulations.
Alabamians can discover significant saving in the form of a federal return. This incentivizes US citizens to adopt solar through a credit on taxes after the purchase. We'll cover more about how this works below.
The Cotton State tends to move slower on promoting physical incentives for solar energy. While opportunities such as state credits, rebates, or efficiency programs exist, homeowners in Alabama might have a difficult time accessing them. Other incentives, such as net metering, are more available, however.
Another way people see the price of solar panels drop is through state regulations. This typically comes in the form of renewable energy mandates and tax exemptions. Again, the state of Alabama is not quick to support renewable energy, but there are opportunities for homeowners to save money in this realm.
Solar in Alabama: Federal Incentive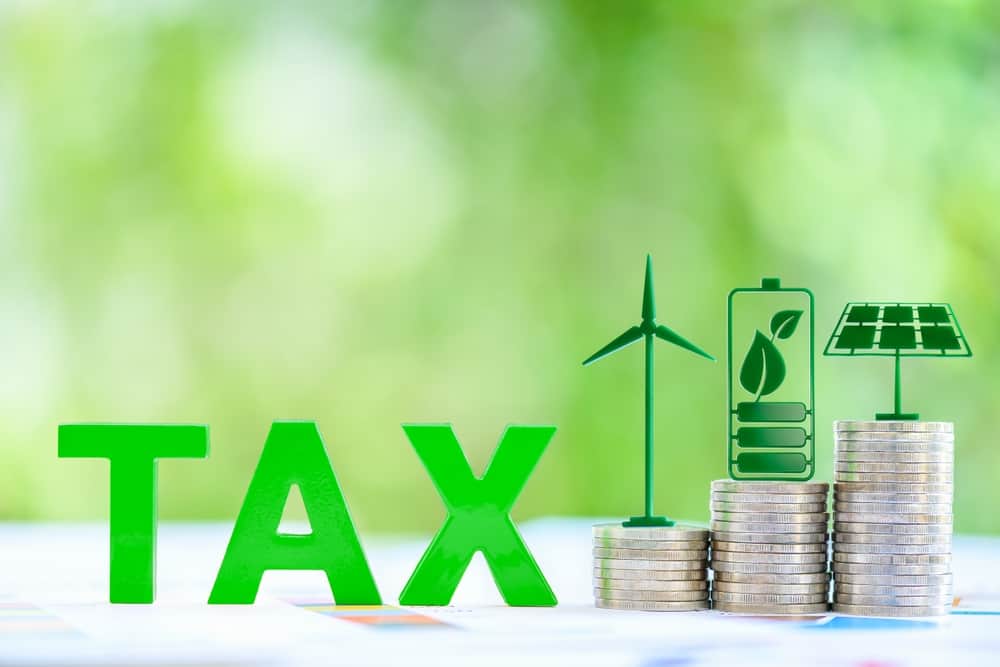 Homeowners in Alabama can receive a 30% federal tax return for any purchases toward residential solar energy between now and 2032. This perk was just extended, suggesting the prominence of renewable energy in the US. Don't wait too long; the return drops in the following years, with the program terminating in 2035.
While Alabama doesn't offer much in terms of affordability, homeowners that meet the prerequisites can definitely take advantage of this incentive. The return covers every financial aspect of a solar installation, which can add up to thousands in credit for Alabamians.
Solar in Alabama: Physical Incentives
A state tax credit rewards homeowners with a return on their state taxes for any solar installation. Because it reduces state taxes, it would not affect the federal return. Currently, Alabama does not offer a tax credit for solar purchases.
On the other hand, states might offer a reward for installations in the form of a rebate. This incentive goes toward the cost of the array, which would reduce the total amount received in the federal return. Alabama also does not offer solar rebates at this time.
Net metering allows residents to sell excess solar energy back to the local power grid. While Alabama offers net metering across the state, the regulation leaves it up to the power company whether they want to buy it or not. This means that while net metering exists in the Cotton State, solar arrays are not guaranteed to result in municipal credit in return for excess power.
Currently, no performance payment programs exist in Alabama for solar energy. However, some power companies in the Cotton State offer rebates for improving energy efficiency in homes. It's worth consulting your local power company to see if any savings exist for solar installation.
Solar in Alabama: Government Regulations
The Renewable Portfolio Standard (RPS) is the state-led plan supporting renewable energy programs. We use the status of the state's RPS to assume the direction of its ongoing solar intent. Alabama does not have an established RPS, suggesting that the state has no plans to support solar energy.
In 2020, Alabama approved a property tax exemption for commercial and residential arrays. This allows individual cities to grant tax abatement on solar purchases. While this isn't state-required, it's a good step toward lowering the cost of renewable energy. The exemption expires at the end of 2023 unless the Alabama Department of Revenue renews it.
Similar to the property tax, the state of Alabama issued a local option to drop sales taxes on renewable energy. However, this incentive only applies to commercial, industrial, and agricultural applications. Still, the new tax exemption is a step in the right direction.
Should Alabamians Lease Solar?
Before opting to lease or rent a solar array, Alabamians should seriously consider purchasing the system outright. While the upfront cost is more expensive, it allows homeowners to take advantage of the federal tax credit. Any loans or rentals disqualify users from this massive discount.
Currently, Alabama is one of few states that offers a buy+loan option, which puts the solar array in the ownership of the homeowner while still requiring loan payments. This is a great option for those that have an interest in a solar panel system but aren't in a financial position to buy it outright.
Solar in Alabama: Incentive Summary
| Benefit | Availability |
| --- | --- |
| Federal Tax Incentive | 30% credit |
| Alabama Tax Credits / Rebates | None / None |
| Net Metering | At the discretion of local power companies |
| Renewable Portfolio Standard | None |
| Property Tax Exemption | Municipality-based |
| Sales Tax Exemption | Municipality-based, commercial, and agricultural only |
| Performance Payment Program | None |
Save Money on Solar in Alabama: Further Reading
If you hope to save money on solar in Alabama, only a few options exist. While the state does not support the renewable energy, homeowners in the Cotton State should seriously consider a system. Continue reading below for more on the state of the solar industry.
The image featured at the top of this post is ©Millenius/Shutterstock.com.