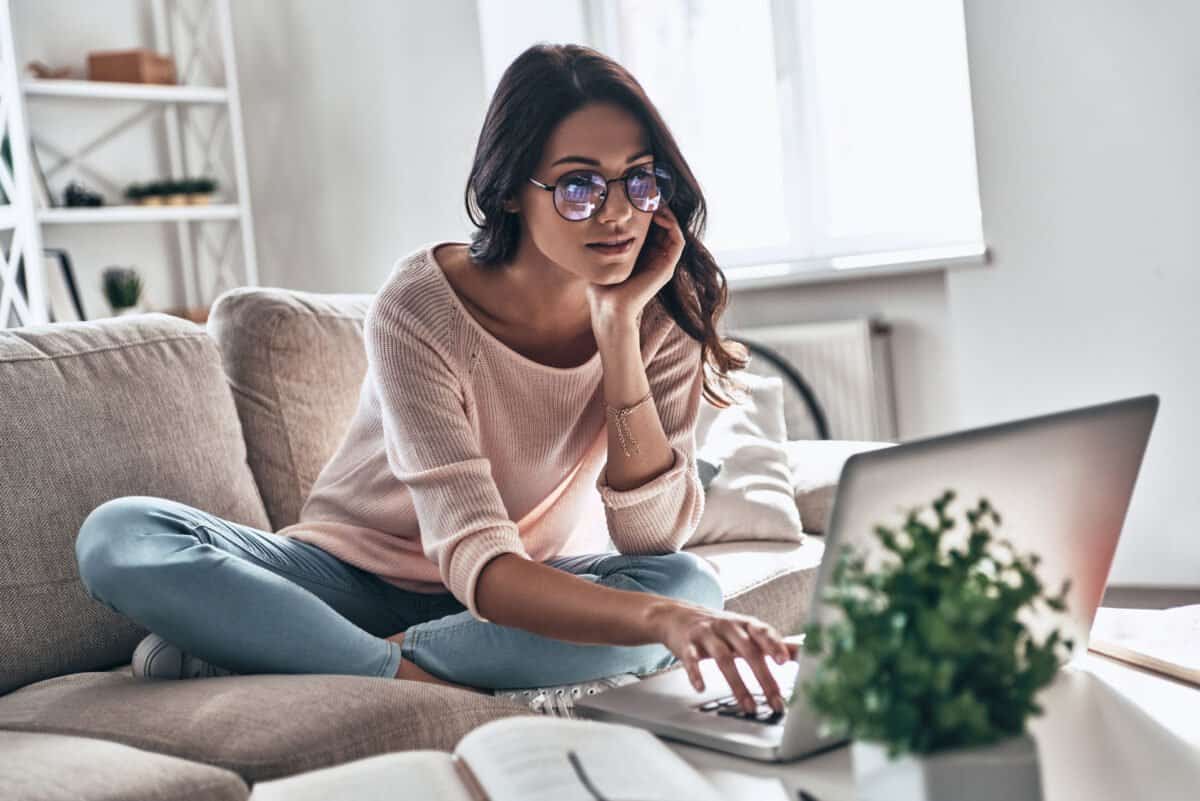 Twitter is one of the best social media sites to stay current, know what's making headlines, and connect with people worldwide. But sometimes, you want to keep your circle small, and that's okay. Although many Twitter users keep their accounts public to interact with others, you can make yours private, and we'll show you how.
What is a Private Twitter Account?
A private Twitter account protects your Tweets from other Twitter users. If someone wants to see your Tweets, send you DMs, or see your replies, they'll need to send you a request first.
When you Tweet something while your account is private, your friends can't retweet anything you post because the option is greyed out. Also, no one can search any of your Tweets using the Twitter search function inside Twitter, but previously posted public Tweets may still appear in search engine results like Google.
If you don't want everyone on Twitter to see your activity, follow the steps below to make your account private.
Method One: Make Your Twitter Account Private On a Web Browser
If you're using a personal computer, here's what to do:
Step 1: Open Twitter
First, open your favorite web browser and log into your Twitter account.
Step 2: Click the Settings Icon
After opening Twitter, you'll see some icons on the left. The icon just above the new post icon has a circle with three dots; that's your Settings icon. Click it to move forward and make your Twitter account private.
Step 3: Click Settings and Support
A new menu will come down, and you can click the Settings and Support option near the bottom.
Step 4: Click Settings & Privacy
When you click the Settings and Support option, another menu will appear. Click Settings and Privacy in the new menu.
Step 5: Click Privacy and Safety
Now, we need to navigate through another menu. Click the Privacy and safety option.
Step 6: Click Audience and Tagging
This step takes us to the option to make your Twitter account private. Click Audience and Tagging to move forward.
Step 7: Check the Protect Your Tweets Box
Finally, click to put a check in the box to the right of Protect Your Tweets.
All of your Tweets immediately become private. Including those you posted previously.
Method Two: Make Your Twitter Account Private on the Mobile App
Twitter is a little easier to use on your smartphone. It's mobile, and you can make your account private anywhere. If you use Twitter's mobile app, follow these steps to make your account private:
Step 1: Tap Your Profile Icon
Open the Twitter app and ensure you log into the correct account. Then, tap your profile picture in the upper left corner.
Step 2: Tap the Settings and Support
A new menu will appear with several options to choose from. Tap the Settings and Support option in the dropdown menu. Then, a new menu will appear. Tap Settings and Privacy.
Step 3: Tap Privacy And Safety
When the new page opens, tap Privacy and Safety.
Step 4: Tap Audience and Tagging
Finally, tap the Audience and Tagging option to access the account privacy settings.
Step 5: Toggle the Protect Your Tweets Switch
In the upper right corner, there's a toggle switch. The toggle switch to the right of Protect Your Tweets will make all your Tweets private. Toggle it to make your Tweets private.
How to Turn Off Photo Tagging
Another feature you may notice, separate from protected Tweets, is that others can tag you in their photos. When someone with a public account tags you in a photo, everyone can see it. While this is often fun and interesting, it can also make you the target of spam.
If you want a truly private account, turn off photo tagging by following these steps:
Step 1: Go to Audience and Tagging
Follow the steps above on the mobile app or desktop to access the Audience and Tagging settings.
Step 2: Click Photo Tagging
The option below Protected Tweets says Photo Tagging. Tap Photo Tagging to restrict or enable other users' photo tags.
Step 3: Uncheck the Photo Tagging Box
Uncheck the box to the right of Photo Tagging. Disabling this feature means no one can tag you in photos, thus, protecting your Twitter identity.
How to Keep Your Tweets Private
In addition to making your Twitter account private, you can do a few other things to restrict Twitter posts and replies to those you trust.
The first rule of anything internet-related is always, "Don't post anything you don't want the world to see." Account privacy settings only work when you limit what you post. Even if you have a private account, one of your followers could screenshot your Tweet and share it elsewhere.
Another thing to consider about Twitter's protected Tweets is your followers. Avoid accepting follow requests from strangers. Those desperate to see your content will go as far as creating fake accounts resembling your friends'.
Lastly, be wary of third-party services. While many services are helpful, think carefully about granting third-party services access. Unfortunately, your Twitter privacy settings only work on Twitter. If another software gets into your account, your Tweets aren't protected.
Protect Your Twitter
It's essential to keep your online information as private as possible. But Twitter is often an exception to the rule. You can keep all your Tweets public and share them with the world, or create a close circle of exclusive followers and make your account private. Follow the above steps to navigate through Twitter's expansive Settings menu and make your Twitter account private.