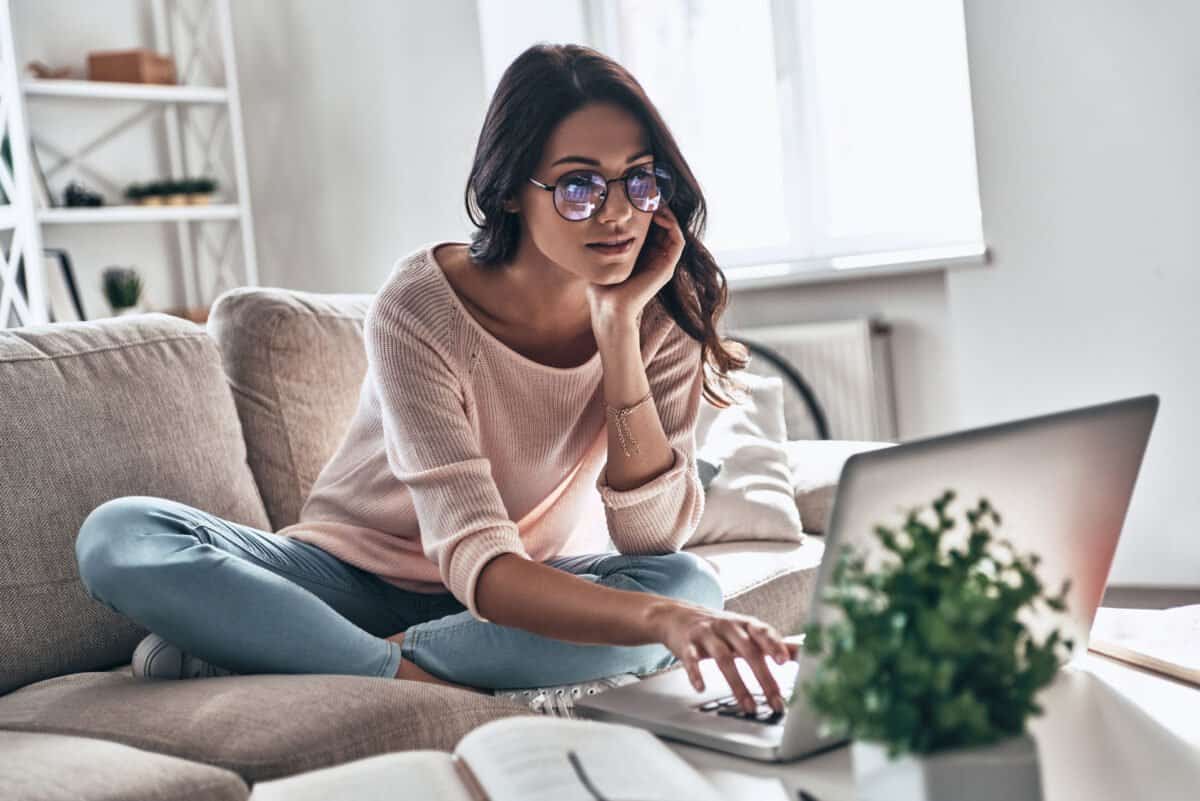 Chromebooks have grown immensely popular in recent years. In 2020 their sales surpassed Mac laptops for two quarters. Chromebooks are lightweight laptops and require less power to run, making them perfect for people who use laptops for browsing. One drawback with Chromebooks is that you cannot install software not explicitly made for them. Because of this reason, many consumers have chosen to hold out on buying a Chromebook. But now, for a select list of Chromebooks, you can install Windows 10 and fully utilize the laptop's hardware with Windows programs.
Chromebooks are typically built with the lightweight Chrome OS in mind. So not all Chromebooks can run Windows 10 well with the hardware and specs. In addition, fully installing Windows 10 on your Chromebook is tricky. Luckily, there is a second option. Using Remote Desktop, you can mirror an existing Windows device onto your Chromebook. Read on to learn how to install Windows 10 on your Chromebook quickly.
Physically Installing Windows on your Chromebook
If you don't have a secondary Windows device to use a Remote Desktop, this will be the only method to get Windows on your Chromebook. Before installing Windows, you will have to change BIOS, firmware, and OS settings. This install will erase everything installed on the Chromebook already. We recommend backing up your laptop before going further and checking whether your Chromebook is compatible at Cool Star.
1. Gather all necessary tools
Screwdriver
1x USB drive for Windows 10 installation media
1x USB drive to back up the Chromebook firmware and store downloaded drivers
A second PC to create the Windows 10 USB installer drive and download drivers
A USB-based mouse and keyboard
Chromebook
2. Find out the location of the write-protect screw your Chromebook has
Before powering down your Chromebook, look up your exact Chromebook model on google, followed by write-protect screw location. The write-protect screw prevents you from installing new Operating Systems on the storage drive.
3. Turn Off Your Chromebook
Now that you have found the location for the write-protect screw, power down your Chromebook.
4. Flip Your Chromebook Over and Remove The Bottom Shell
With your Chromebook turned off, flip over the laptop and remove all the screws. Once the screws are removed, the bottom shell should pull off.
5. Remove The Write-Protect Screw
6. Replace The Bottom Shell
Make sure nothing else is disconnected besides the write-protect screw. With the bottom shell replaced, you can connect it to a power source.
7. Turn on Chromebook in Recovery Mode
Press the esc+refresh key+ Power button simultaneously to turn on the Chromebook in recovery mode.
8. Chrome OS is Missing or Damaged
After the Chromebook goes into recovery mode, eventually, a screen will come up like shown above.
9. Reboot in Chrome OS Developer Mode
Your Chromebook should automatically reboot into Developer mode. You will see the screen pop-up that says OS verification is OFF.
10. Open the Terminal
11. Type These Commands into the Terminal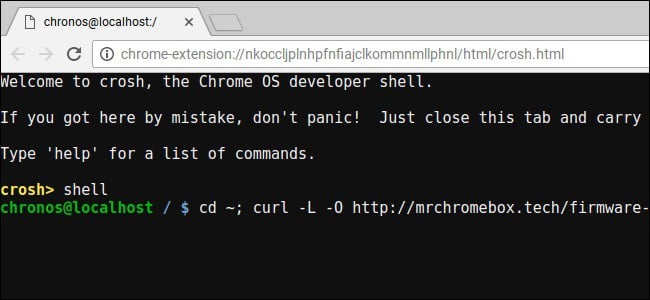 Then type in this command then press the Enter key to download and run a script file with root privileges
cd; curl -LO https://mrchromebox.tech/firmware-util.sh && sudo bash firmware-util.sh
12. Type 3 and Press the Enter Key
This selects the Install/Update Full ROM Firmware option.
13. Install UEFI firmware
To continue the process, type in Y, then type U to install UEFI firmware.
14. Plug in a USB drive and Create a Backup of the current ChromeOS Firmware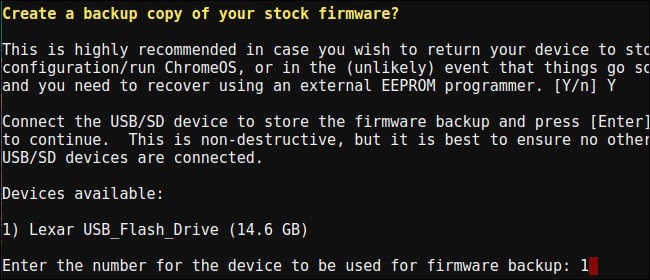 The Terminal will now allow you to back up the current firmware on your Chromebook. You do not have to do this, but we highly recommend it.
15. After the Script Finishes, Turn Off the Chromebook
After the script is done and the new Windows-friendly firmware installs, turn off your Chromebook.
16. Create a bootable Windows 10 USB Drive
On another computer, using a free tool called Rufus, you can create a Windows 10 ISO file and put it on a USB drive. We recommend following this guide to create a boot USB drive using Rufus successfully.
17. Plug in The USB drive and Turn On your Chromebook
Plug in the USB boot drive we created with Windows 10 and turned on your Chromebook. If it doesn't automatically boot from the USB drive, press any key when the Select Boot Option appears on your screen. You can then select Boot Manager and select your USB devices.
18. Using a USB Mouse or Keyboard, Follow the Windows 10 Install Wizard
Unfortunately, you will not be able to use the trackpad or built-in keyboard to complete the Windows 10 install Wizard. We recommend using a USB Mouse and Keyboard, but if you only have access to one, either would work independently.
19. Install Appropriate Drivers on your Chromebook
Using this Cool Star form, enter your Chromebooks model name to find all the appropriate drives for your specific Chromebook.
Conclusion
Congratulations if you have followed this guide, you now have Windows 10 installed on your Chromebook. Keep in mind that using Windows 10 on a Chromebook is not fully supported by either Windows or Chrome OS. So you might run into some glitches here and there. Cool Star has also run many Chromebook tests to tell you what you can expect from your model.
If you have installed Windows on your Chromebook, let us know about your experience and if you would do it again or buy a Windows laptop next time around.