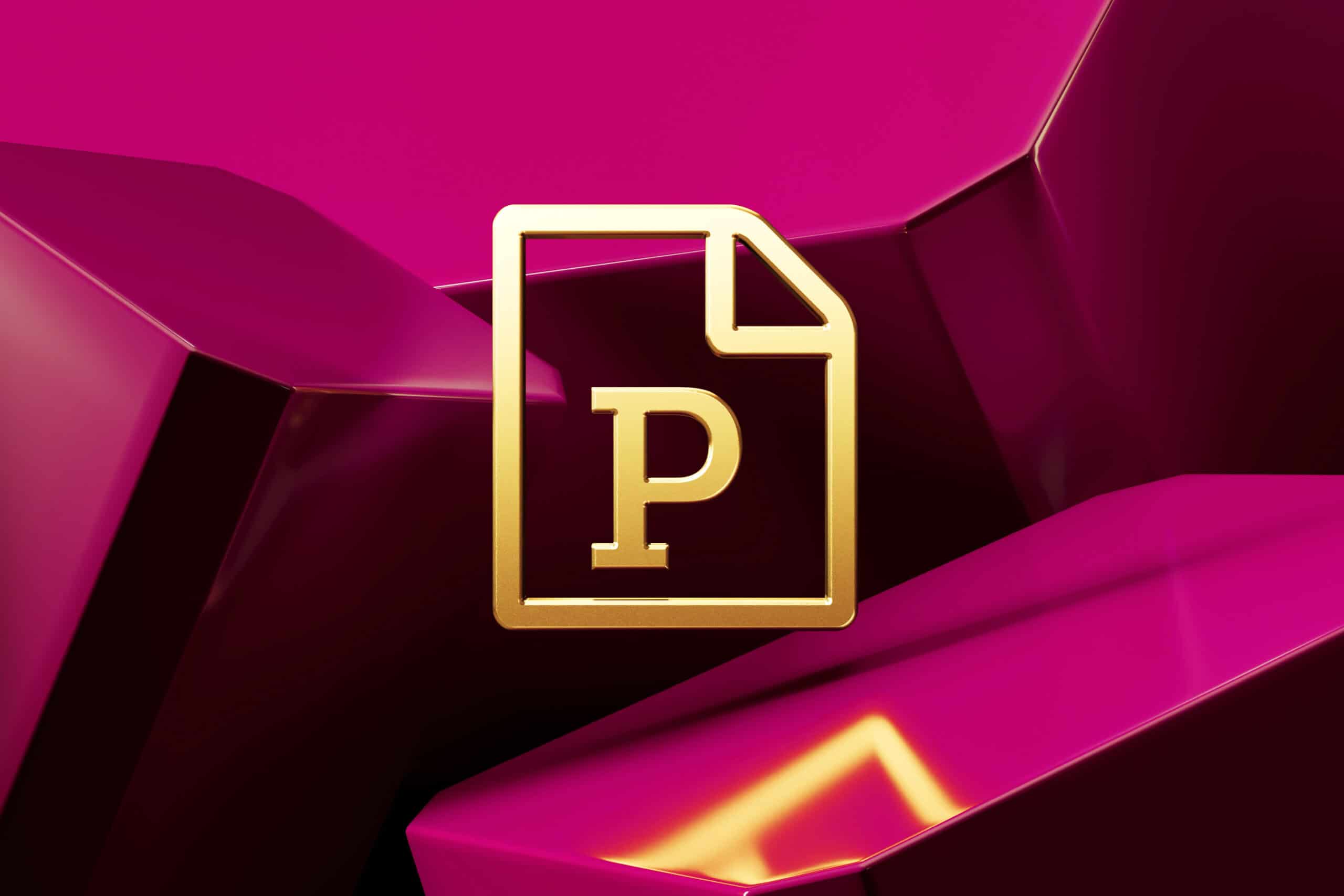 So you want to enhance your PowerPoint presentation with a video but don't know how to do it? Don't worry. In this article, we show you how to insert a YouTube video into your PowerPoint. Including videos in slideshows can help your audience remember what you are trying to convey, which is much higher than text alone.
The brain is wired to process visual information 60,000 times faster than text. And thanks to the modern age, you don't have to make the video yourself. With millions of videos on YouTube, and a good chance you'll find a good video for your slides. Let's look at two easy methods of inserting YouTube videos into your next PowerPoint.
Method One: Online Video
This first method is the quickest way to put a video into your PowerPoint. It does have a couple of drawbacks, though, you have to be connected to the internet to play it, and you cannot customize playback. Also, check what PowerPoint version you use because this feature is unavailable in versions older than 2007.
1. Copy YouTube Link
2. Insert Video
From the Insert menu, find the option that reads Video, then click on Online Video.
3. Paste the Video's URL
4. Click on the Thumbnail
You will now see the search results from YouTube. If you used a link, you should only see one option in this box.
5. Adjust Size and Position
With the video now in your presentation, you can adjust the size and position just like any other element in PowerPoint. Click on the video to bring up the transform box. Using the dots, you can expand or shrink the size. To move the position, move your cursor over the video until it displays a cross of 4 arrows, then click and drag to move it wherever you like.
Congratulations, you now have a video in your PowerPoint presentation. To play the video in slideshow mode, press the spacebar like you would to advance the slide. And to stop the video, press the spacebar again.
Method Two: Using Embed Code
Using embed code is a slightly more advanced way to add a YouTube video to a Presentation. But with greater difficulty, you have more control of the video's playback and appearance. For example, you can set start and end times if you'd rather watch a clip instead of the entire video.
1. Find The YouTube Video
Using the web browser of your choice, navigate to the video you want to use. After you have found the video, click on the Share icon and choose Embed.
Note that you can also choose to pick a start time with this code. Typically, this option will display the time you have paused the video. Click the box before copying the string to start the video at a specific time.
2. Online Video
In your presentation, go to the slide where you would like to place the video and click on Insert from the top menu.
3. Paste Code
4.(Optional) Customize API
YouTube has a useful guide for this, making it much easier to tackle. Check it out here.
The autoplay code is turned on or off by changing the value between 0 and 1. 0 means it will not allow autoplay, and 1 will turn on autoplay.
Conclusion
Both methods allow you to insert a YouTube video into a PowerPoint quickly. We recommend you try either method to see which works best for you. Many people prefer the first method because embedding code is more intimidating. But with some practice, that code becomes more accessible and easier to tackle. Plus, it gives you much more control than just pasting the YouTube link. The most significant advantage that pasting the link has, though, is the fact that you can do it in quite a time crunch. So if you are trying to put a presentation together last minute, pasting a link will probably be the way to go. Now you know the steps. Why not entertain your audience with a video in your next presentation?