If you're a true gamer, Roblox will be no less than heaven for you. It's an online universe where millions of gamers come to play, create, and share fun experiences with like-minded people. Roblox started as a gaming platform for kids but soon became even more popular among adults.
However, it is still not compatible with Nintendo Switch, making users wonder whether they can ever experience Roblox on Nintendo Switch.
The unavailability of Roblox on Switch comes as a surprise for gamers around the world. Imagine depriving millions of Switch users of playing one of the most sought-after games ever. Weird, right? So, will Roblox ever come to Nintendo Switch, or do we need a workaround? Unfortunately, Roblox's officials haven't revealed such news, so we are left with the second option.
The good thing is that you can get Roblox on Nintendo Switch in different ways. If one doesn't work, you can try the other. But remember, these workarounds can get complicated, so be focused and precise at every step.
Let's explore how you can get Roblox on your Switch.
Can We Expect to Get Roblox on Nintendo Switch Soon?
Over the years, Roblox has grown into a community of millions. It makes no sense why it is still unavailable on Nintendo Switch, considering the tons of revenue it can make and the million more audiences it can target with this step.
Moreover, games on Switch sell really fast, despite being relatively expensive. This shows Switch users don't think much before spending money on a quality game, and Roblox is one of the top games out there. So, why is Switch-Roblox not a thing yet?
Roblox's developers have previously hinted that they plan to reach the Nintendo Switch community. Yet, there has been no recent development reported. Currently, we can only wait for an official statement from Nintendo or Roblox's side or keep checking Nintendo's release schedule.
How to Install Roblox on Nintendo Switch: Step-by-Step Guide
Nintendo and Roblox aren't partners, so you can't directly get Roblox on your Switch. However, it's not a dead end; it's still possible to enjoy your favorite Roblox games on your console in multiple ways.
Let's get on to them one by one.
Method #1: Install Android to Get Roblox on Nintendo Switch
Roblox is available for Android devices. Imagine turning your Nintendo Switch into an Android. Wouldn't it be easier to find and download Roblox from PlayStore and run it on your Switch? That's your first method to get Roblox on Nintendo Switch!
Follow the below steps to get started.
Step 1: Check Your Switch's System
The first way to get Roblox on Nintendo Switch is to check whether the console supports this hack. That's because many modern Nintendo consoles are unhackable. So, if your Switch is older, you're in luck.
To ensure you can hack your Switch, visit this link and type in your serial number.
Wait for a few seconds for your results and then proceed to the next step.
Step 2: Remove the SD Card From the Console
Now, turn your console on and connect it to the Joy-Con (Nintendo's controller). If you need help connecting your controller, click on our guide here.
Then, switch it off and remove the microSD card. Ensure it's FAT32-formatted and you have backed up your gaming progress and other content.
Step 3: Download Two Specific Programs
The next step is to download two critical programs on a computer. The first is the Lineage OS 17.1, an Android 10-based operating system, which you can install here. The second is the Hekate Bootloader. Install it from this link onto your computer.
Once done, insert the Nintendo Switch's microSD into your PC.
Step 4: Download 7-ZIP
Open the downloaded files on your computer through 7-ZIP, not the default extractor tool. You can install this software from this link.
Now, transfer the Lineage 17.1 and Hekate ZIP files to the root directory of the SD card, remove the card from the computer, and re-insert it into the Switch.
Step 5: Boot the Console into Hekate
The next step is to buy an RCM loaded and connect it to your console. Then, simultaneously hit the power and volume buttons to enter the booting stage. The console will soon boot into Hekate. Now, you will have to make many changes.
First, set the correct time and date or skip it. Then, choose Nyx Options > Dump Joy-Con BT > OK.
Ensure it's showing Found 2 out of 2 Joy-Cons, and select Close to move forward.
Step 6: Make an SD Card Partition
Now, find Tools and tap Arch bit. RCM. Touch. Partitions.
Then, select Partition SD Card and set the storage the Android system will need on your card. For that, drag the slider accordingly. The HOS slider will decide the space for Switch OS on the SD card, so move it as you like.
After that, choose Next Step, Start, and let the SD card partition happen. Finally, choose Flash Android and select Continue.
Step 7: Install the Lineage ZIP File
If you see a TWRP reboot prompt, tap Continue to enter it. Once there, look for a bar at the screen's bottom. It will be on the right side.
Swipe it to enable modifications and tap Install to proceed. Then, click the Select Storage option and select the microSD card.
Next, choose the Lineage 17.1 file to start its installation. Beware — your Nintendo Switch may show some errors during the process. The best thing to do is ignore them.
Once the file is installed, tap Reboot system and hold the volume down button to enter into Hekate boot.
Step 8: Switch the Console's System to Android
Installing the Android system is the final step to get Roblox on Switch. You will now return to the Nintendo Switch's menu.
Select More configs and tap switchroot Android 10. Wait until the boot process completes. Soon, Nintendo will welcome you with the setup wizard.
Provide any information the on-screen instructions ask, and you are all set. Now, install Roblox on Nintendo Switch just as you do on an Android device and become a part of the community!
Method #2: Using Custom DNS
Another way to play Roblox games on Nintendo Switch is by changing your console's settings.
Here are the crucial steps to follow.
Step 1: Navigate the Settings on Nintendo Switch
Turn on your console and navigate to Settings. It's the gear-like symbol in your console's menu bar.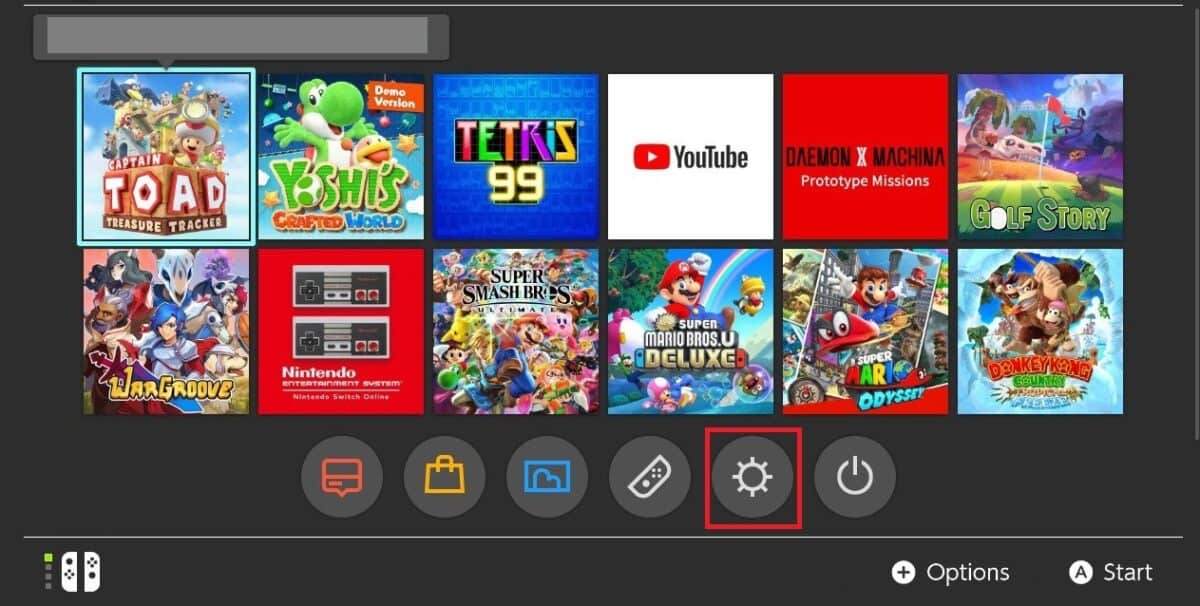 Step 2: Open Internet Settings
Once the settings screen is opened, tap Internet in the options list on the screen's left.
The next window will display your device's IP address under the Connection status section on the screen's right.
Now, open Internet Settings to make the console search for available devices. After that, select the network you wish to become a part of. Another option is to tap Wired Connection. From there, you can choose Change Settings to proceed.
Step 3: Change the DNS Settings
Now, you will have your DNS settings on the next screen. Open it and modify it to manual from automatic. After that, tap Primary DNS and type "045.055.142.122" in the required field. Save the changes to proceed.
Finally, return to the DNS screen and connect your Nintendo Switch to the network. It will open the SwitchBru DNS screen. Click Useful links in the left-side options and try to locate Roblox.com.
Once you tap on it, the Roblox login page will open. That's all you need to do to get Roblox on Nintendo Switch!
Method #3: Using Screen-Sharing Software
You can also share your mobile screen with your Switch to get Roblox on it. The process is the same until you reach the DNS-changing step. After that, follow the below commands to get started.
Step 1: Download Screen Mirroring on Your Phone
First, open your smartphone and install Screen Mirroring from the Google Play Store. Once the app is downloaded, launch it and tap Start Mirroring to get started.
Step 2: Tap Enter URL on the DNS Screen on Your Switch
On your Nintendo Switch, choose the Enter URL option from the left menu and type in "tvee.app." After that, tap Load Page.
Step 3: Scan the App's QR Code on Your Switch
Finally, tap Scan in the app to scan the Switch's QR code. And that's it; you can now enjoy your favorite Roblox games on Nintendo Switch easily!
Can You Play Roblox on Nintendo Switch Through Jailbreaking?
Many gamers opt for the jailbreak to play games unavailable on their consoles. If you're unfamiliar with this term, it involves removing the console's OEM lock or bootloader. Of course, it includes a lot of risks in case you make a mistake. But if you stay cautious, the process is generally safe and easy.
While you can jailbreak a PlayStation and Xbox, can you do that on a Nintendo Switch? Yes, it's possible. By jailbreaking, you can easily play Roblox on Nintendo, plus many different games. But remember, you won't be able to claim a warranty on your console or receive any system updates later.
It's better to take your Switch to a professional for jailbreaking. They will assess your console and determine the safest way to unlock its OEM. Hopefully, this method will work, but if it doesn't, you can try any of the above three methods to get Roblox on your Nintendo Switch.
Wrapping Up
Not playing Roblox just because of its unavailability on Nintendo Switch is like missing out on immense greatness. You can't download Roblox on Switch directly, but fortunately, you can get it with a few workarounds!
For instance, you can do it by changing the DNS settings of your console or installing an Android system. Another way to get Roblox on Nintendo Switch is through the screen-sharing app.
But if you're not in the mood to go too technical, you can take your console to a professional for jailbreaking. The process might be risky, but it will do the job.
The image featured at the top of this post is ©Sergei Elagin/Shutterstock.com.