Key Points
And yet, Snapchat has been receiving a lot of criticism lately, and its popularity has been dwindling, due to the growing concerns about its Privacy Policy.
Whether it's done on a PC, Android, or iOS, deleting your Snapchat is not automatic, as you will have to wait 30 days for your account and data to be permanently deleted.
When you delete Snapchat, you can export all your data to a verified email address.
Snapchat is a popular social media platform with more than 330 million daily users worldwide. The platform allows you to reinvent the camera by introducing amazing features like filters, photo editing, Bitmojis, and stickers. It also allows you to share photos and videos with friends from anywhere in the world. The platform is most popular amongst teens and young adults because it allows them to connect with their friends intimately by sharing snippets of what they get up to throughout the day.
And yet, Snapchat has been receiving a lot of criticism lately, and its popularity has been dwindling, due to the growing concerns about its Privacy Policy. The main concerns have come down to the amount of personal data the company collects to share with external parties, which includes a user's live location. Also, Snapchat is quite addictive and has been shown to negatively affect many teens' self-esteem, image, and mental health.
So, we understand why you'd want to take a permanent break from Snapchat by deleting your account, and we're here to help you do just that.
Two Steps to Deleting Snapchat
Deleting Snapchat is a rather easy process. However, it differs depending on the type of device you use. Namely, whether it's done on a PC, Android, or iOS, the deletion process is, unfortunately, not automatic, as you will have to wait 30 days for your account and data to be permanently deleted. The process is reversed if you log back in during that 30-day deactivation window.
Step 1: Download and Back Up Your Snapchat Data
Although you're saying goodbye to the app, wouldn't it be nice to still look back and reminisce about the good old times from the photos and videos you took on Snapchat? You can export all your data to a verified email address.
iOS and Android
Just follow these few steps if you're using an iOS or Android phone:
Open the Snapchat app.
Tap on your Profile Picture, which is in the top-left corner of your screen.
Open Settings in the top-right corner of your Profile Picture page.
Scroll down to My Data and enter your login credentials.
You'll be redirected to the Download My Data page.
Scroll to the bottom of the page and confirm your email address.
Wait for an email that will alert you when your data is ready for download.
macOS and Windows
Here are the steps to follow when you're downloading the data on macOS or Windows:
Log into your Snapchat account on the Web.
Enter your login details.
On the Manage My Account page, click My Data.
Request your Snapchat data.
Wait for the email telling you your data is ready for download.
Please Note: It could take up to 6 hours for your download data request to be processed. Once it's complete, you'll receive a link to download your data, which is in the form of a ZIP file labeled
My Data.
Step 2: Delete Your Snapchat Account
You can delete your Snapchat account on either the app or the account portal. Like before, the process is fast and easy, but it differs slightly depending on the device you're using.
iOS
How to delete your Snapchat account if you're on iOS:
Open your profile screen to access the Settings icon in the top-left corner of the screen.
Scroll down to Account Actions.
Select Delete Accounts.
Follow the instructions on the Accounts Portal page to delete your account for good.
Android and the Web
How to delete your Snapchat account on Android or the Web:
Go to the Accounts Portal.
Log in to your account details (correct username and password).
Scroll down to Delete My Account.
Verify your account details once more and hit Continue to complete the deletion.
Remember: Your account won't be permanently deleted at that moment but deactivated for the next 30 days. After the 30-day deactivation period, all your data will be deleted and wiped off Snapchat's database.
Check out the video below to see exactly what the process is for deleting your Snapchat account.
The History of Snapchat
Snapchat, initially called Picaboo, is the brainchild of three Stanford students: Evan Spiegel, Bobby Murphy, and Reggie Brown. From a dorm room at Stanford, the app was able to evolve into a billion-dollar business serving a worldwide audience and coveted by many tech gurus, including Mark Zuckerberg.
Over the past decade, Snapchat has leveraged innovation to spearhead its growth, and it has paid off tremendously. Some of the innovations that have made a difference for its users and business model alike include the launch of:
Disappearing messages (2011)
Stories (2012)
Geofilters (2014)
Lenses (2015)
Snapcodes (2015)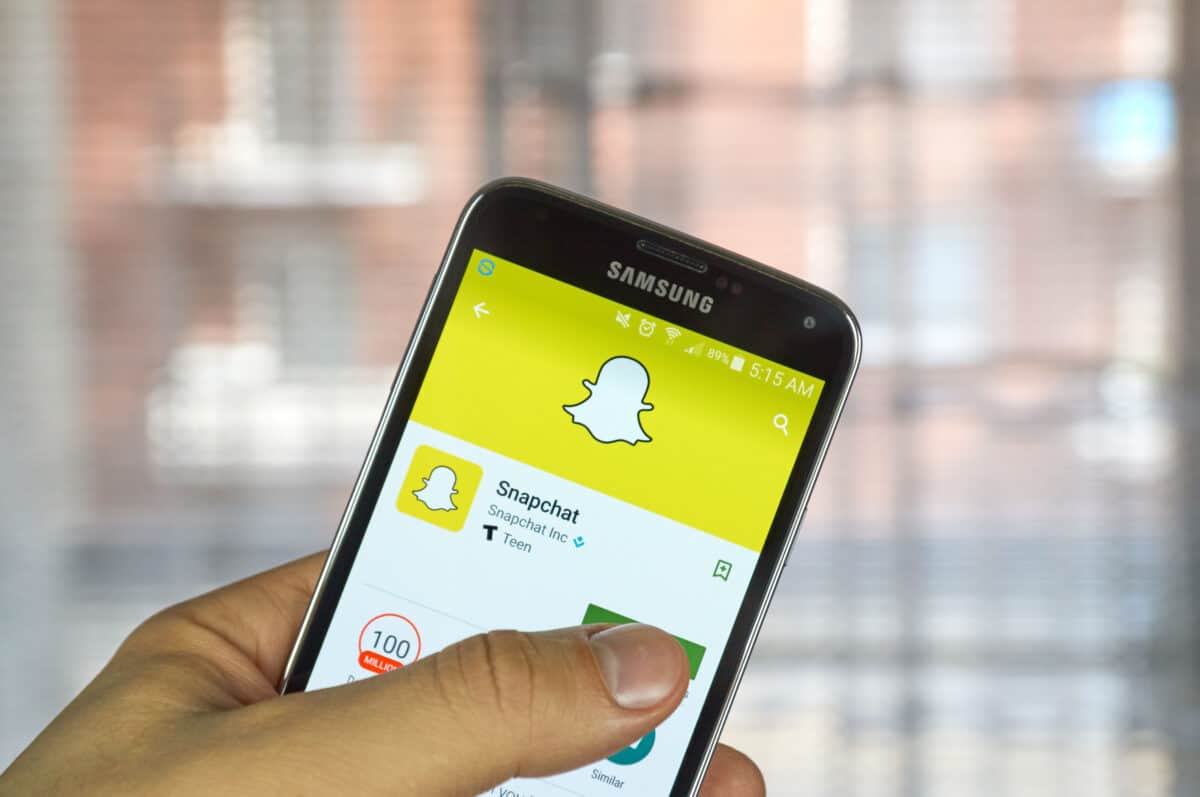 Reasons to Delete Snapchat
Snapchat's Privacy Policy has been an issue since the moment the app entered the market. However, in the past decade, concerns have increased significantly. While you can delete and forget about some photos taken in the heat of the moment, your friends may have already taken screenshots. So, although they may not be on your profile any longer, they might resurface when you least expect them to.
The worst part is that you don't get notified when the screenshots are taken, or when the screen is being recorded. Again, although snaps disappear after some time, Snapchat previously admitted that they actually hold on to these on backup servers for a while.
Another major area of concern is that Snapchat has access to loads of personal and confidential data. Unfortunately, when you accept their Privacy Policy, Snapchat can freely share this data with their business partners and associated advertising companies.
Other than the privacy concerns, multiple critics have noted that Snapchat and other social media platforms are addictive and could cause mental health issues. Snapchat's augmented reality feature is especially dangerous as it may lead to a distorted or negative self-image, especially among teens and kids using the app.
Deleting your Snapchat account means all the data on your account is wiped off for good. This includes your:
Account settings
Friends
Snaps and memories
Chats
Stories
Device data
Location data
Your account will disappear immediately and won't be visible to your friends, but it will take 30 days for it to be permanently deactivated and deleted from Snapchat's servers. Please note that even after permanent deactivation, Snapchat will hold on to some of your personal data, especially relating to in-app purchases and acceptance of the Terms of Service and Privacy Policy for legal, business, and security reasons.
Up Next…
The image featured at the top of this post is ©XanderSt/Shutterstock.com.