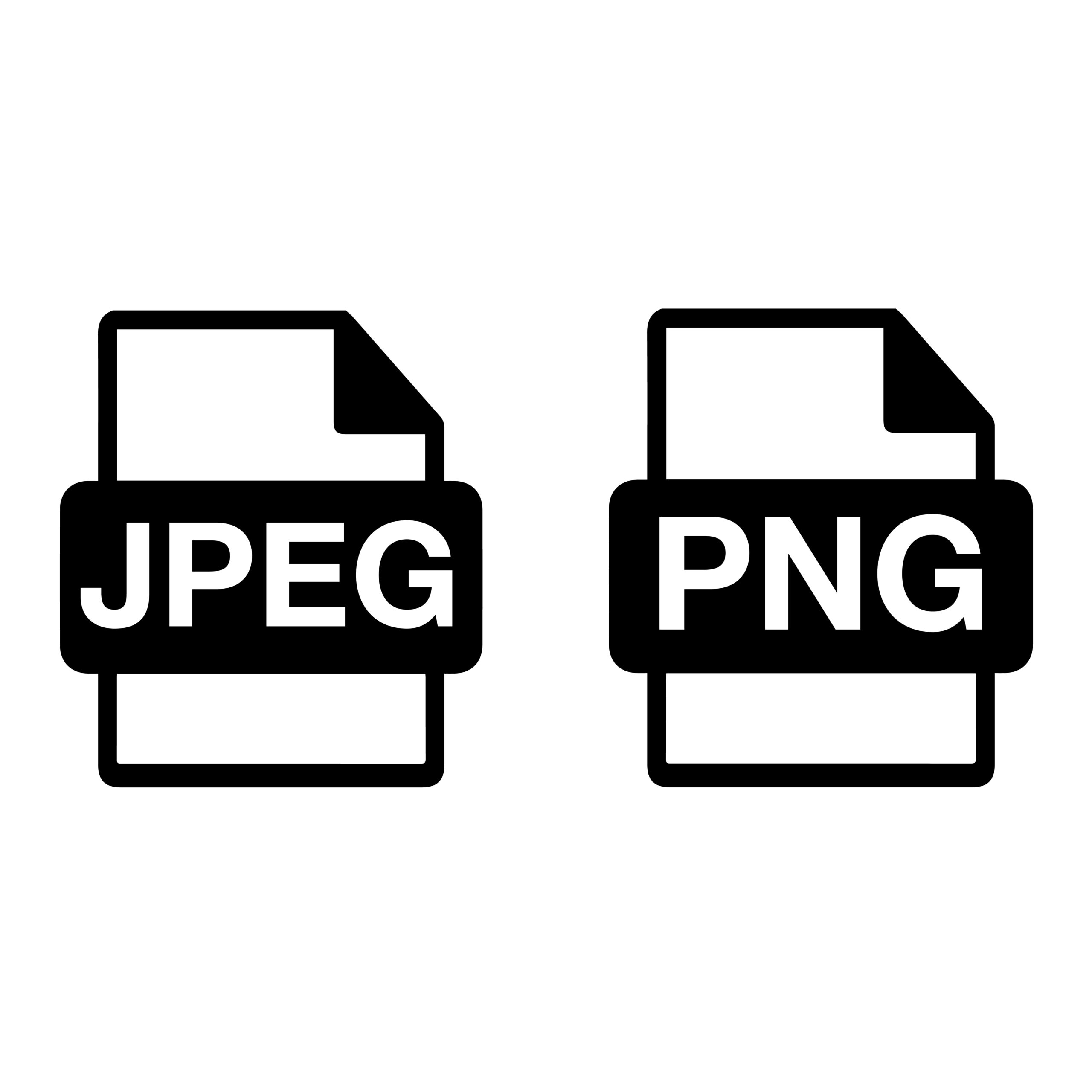 Key Points
Converting a PNG to JPEG is an effective way of obtaining great images with smaller file sizes.
If you regularly work with image files, the open-source image editor, GIMP, is a useful and free tool.
Changing the file extension from .png to .jpeg is a convenient way of getting the JPEG you need.
If you have large, unwieldy PNG files that you'd love to compress, converting them to JPEG could be a solution.
PNG images have a beautiful, eye-catching resolution but they are dense files and easily are tens of megabytes in size. JPEGs, while still providing great quality images, are smaller and easier to handle, making them a worthwhile image file type to work with. 
In this article, we'll explain how to convert PNG to JPEG in easy steps across a range of methods and platforms. This quick and easy-to-follow tutorial is a must for anyone who works with images.
If you're a: 
Blogger
Influencer
Media professional
Social media maven
Digital marketer
Small business owner
Graphic designer
Web designer
Content writer
…well, for just about anyone who wants to work with digital images, this guide will make converting your PNG files super simple.
Let's get started!
How to Convert PNG to JPEG in Easy Steps
Converting a PNG to JPEG is an effective way of obtaining great images with smaller file sizes. This can be a massive help if you have space-consuming PNG files that look amazing but take ages to load on websites or are a hassle to attach to emails. 
You can lose a bit of image quality by converting the PNG due to lossy compression, but the results are decent and the benefits of a smaller file size are well worth it. 
You can convert your PNG files to JPEG using a range of online and desktop tools. It's a real hassle when you don't know how to do it, but once you do, you'll see that it's a quick and easy process with methods to suit any PC, laptop, or OS. Here are some of the most reliable methods for converting your PNG to JPEG.
How to Convert PNG to JPEG with GIMP
If you regularly work with image files, the open-source image editor, GIMP, is a useful tool to have to hand. Not only does it run on GNU/Linux, macOS, and Windows, but it is also 100% free!
GIMP performs almost identically to Photoshop and you can use it to open and convert your PNGs into JPEGs with the compression level you choose.
Here's how to do it:
Download and open GIMP (it can take some time to load).
In the GIMP desktop, open the PNG by clicking on File in the upper left-hand corner, selecting Open, and selecting your PNG file in the pop-up window. 
The PNG image will open in GIMP. 
Convert the PNG by returning to the File menu and clicking Export As. This opens a new window where you can select the image file type you want to export the PNG images as. 
Select JPG from File type and click Export.
A small window will open where you can select the image quality of your JPG file. Click the Export button again to save the new JPG document to your computer. 
The original PNG image is not altered or changed, GIMP simply creates a copy of the original image as a JPEG file.
How to Convert PNG to JPEG by Changing the File Extension
Changing the file extension from .png to .jpeg is a convenient way of getting the JPEG you need. This is a useful method to know because it works for all sorts of file types and can be performed on Windows PCs as well as macs. 
In Windows, open File Explorer. 
Right-click in the File Explorer and select Sort by. Then, in the alphabetized list of options that pop up in a new window, click File Extension and OK.
With the files arranged by type, click on the PNG file you intend to convert and delete its file extension and add JPEG or JPG instead.  
Change the File Extension to .jpeg on Mac Computers
Right-click the PNG image.
Select Get Info from the right-click menu.
Look up Name & Extension and delete the .png extension and replace it with .jpeg.
Once you press ENTER, your mac will make this file a JPEG file. 
Use the Preview Function on Mac for a Quick and Easy Conversion
Locate the PNG file you want to convert.
Right-click on the file and select Preview.
In Preview, click on File and then Export.
Select .jpeg under file extension options and hit Save.
How to Convert a PNG to JPEG with Microsoft Paint
If MS Paint is gathering dust on your computer, converting your image file is the perfect reason to reacquaint yourself with this file type. You can use MS Paint to convert files by saving opened images as a different file type. Here are the key steps:
Open Microsoft Paint.
Go to File and click on Open.
Click on Save As.
Select JPEG as the file extension and change the location of your file if necessary.
Click Save to create a JPEG version of your PNG. 
How to Convert PNG to JPEG in Your Browser
Helpful hacks for converting PNG files to JPEGs in your browser are useful if you are doing web-based work. Here are a couple of options for getting the job online. 
Use a Chrome Extension
Chrome has some handy file converter software in its add-on store. These converters sit in your browser and are useful because they convert multiple file types including PNG and JPEG. The converters will either take you to a web application on their site or complete the conversion in Chrome. You can then download converted documents in the format you need.
Try Online File Converters
Adobe and other Cloud-based software can be used to complete the conversion without skipping a beat on your browser. With Adobe, you can drag and drop an unlimited number of PNGs to convert into JPEGs for free. 
Open a new tab and search for converter software. Most simply require a drag and drop of the file and the selection of the file type you want. Some software can convert multiple files simultaneously to speed up bulk jobs.
Final Thoughts
Converting a PNG to a JPEG should be an easy task. These options are extremely quick and won't slow you down in your tasks. Try these hassle-free methods for smart JPEGs to use in your work!
Next Up…
Check out some of this awesome content: