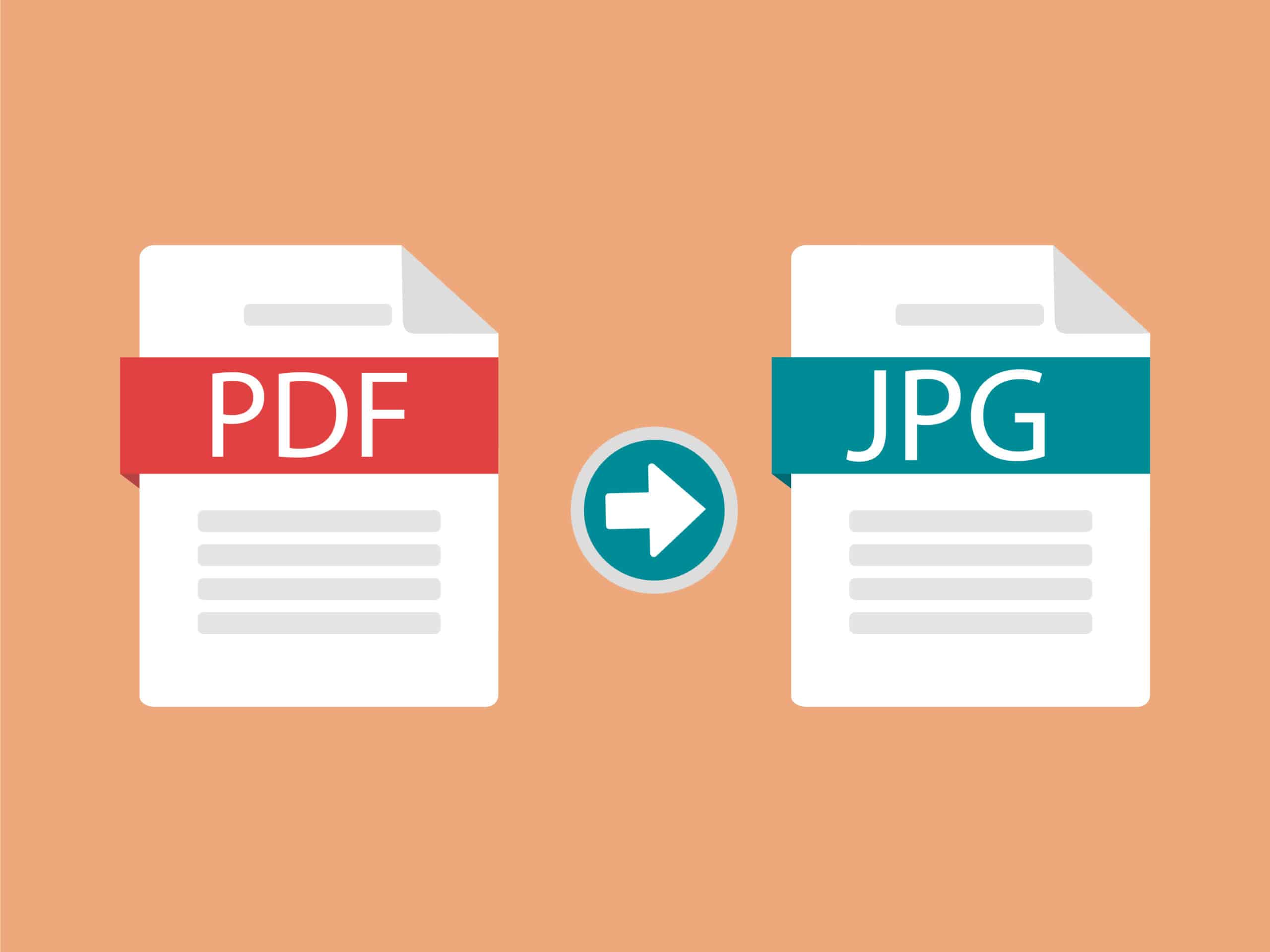 Key Points
Knowing how to convert a PDF to a JPG is helpful for using PDF documents in image software and creating presentations.
There are now several apps and programs available that make this process very easy.
You can use Adobe, GIMP, Google Drive, macOS, or Windows 10 to convert a PDF to a JPG.
PDF documents are robust and reliable, but over the years, they have built up a reputation for being notoriously difficult to convert into other file formats.
If you want to work with PDF files in image software or to include PDFs as images in other documents or presentations, knowing how to convert PDFs into a common image file format like JPG will help you get great results in your work.
In this article, we'll share the quick and easy steps for converting PDF to JPG that you can use on any computer or smartphone. Let's get started!
How to Convert PDF to JPG in 5 Steps
Converting a PDF to JPG is a simple process that you can complete using a range of online and desktop apps. It's a real hassle when you don't know how to do it, but once you know how to convert your PDF to JPG, you'll see that it's a quick and easy process with methods to suit any PC, laptop, or OS. Here are the best methods for converting your PDF to JPG.
How to Convert PDF to JPG with Adobe Acrobat Document Cloud
Adobe's Acrobat DC is a cloud-based platform where you can convert PDFs into any other file type for FREE online. It is the quickest and simplest way of getting a high-quality conversion of a PDF file. Here's how to convert PDF to JPG in 5 steps using Adobe Acrobat DC: 
Head over to Adobe, choose "Convert" from the online tools, and select PDF to JPG. On the page that opens, click on the blue button that says "Select a file." This opens your files so you can select the PDF you want to upload. 
Select your PDF and click upload to transfer the PDF to Adobe Cloud Storage.
Once uploaded, your file will appear on the screen with a blue button to the right that says "Convert to JPG."
Wait for the document to convert in a few moments.
Once the JPG has been created, you can create a free account to download it for free. 
You can also use the document cloud to edit, resize, sign and secure PDF documents. Return to your free account again and again when you need to work with PDF documents.
How to Convert PDF to JPG with GIMP
GIMP is an open-source image editor that runs on GNU/Linux, macOS, and Windows. It performs similarly to Photoshop and can open and convert PDFs into a wide range of image file types. Download GIMP and convert your file using these quick steps:
Open GIMP (it may take a little while to load).
On the GIMP desktop, click on "File" in the upper left-hand corner.
Select "Open." A new window will pop up where you can select your PDF.
GIMP will open the PDF. You can open the PDF as individual pages or with each page as a layer of a single image. 
To convert the file to JPG, go back to the File menu and click "Export As." 
"Export As" opens a new window where you can select the image file type you want to export the PDF images as. 
Select JPG from File type and click "Export."
A small window will open where you can select the image quality of your JPG file. Click the "Export" button again to save the JPG document to your computer. 
How to Convert PDF to JPG with Google Drive and Google Docs
Google Drive has great utility for converting a wide range of file types. You can use Google Drive (or Google Docs) to quickly and simply convert PDF to JPG using the following steps:
Open Google Drive in your browser.
Upload the PDF document you want to convert to Google Drive. You can do this by clicking on the "NEW" button on the left-hand menu and selecting "File Upload."
Once the PDF is uploaded, open it in Google Docs. You can do this by right-clicking on the file and selecting Google Docs from the "Open with" option.
When the PDF is open in Google Docs, head over to the File menu and select "Download."
Choose "Webpage (.html, zipped)" from the download options.
Once you have downloaded the zipped file to the location of your choice, open it. You will find a folder inside called "images." This folder contains all the pages of the PDF as PNG images. 
You can then use any image editor (including Microsoft Paint) to convert the PNG files to JPGs. 
How to Convert PDF to JPG on macOS
Convert your PDF into JPG on Mac with no fussy uploads or converter software. Preview on macOS seems like it's just a simple viewer, but it can make the conversion for you and turn your PDF into image file formats that include JPG, PNG, and TiFF. Here's how to do it: 
Open the PDF you want to convert in Preview.
Select the page you want to convert to JPG.
Go to "File" and select "Export."
In the dialogue box that opens, select JPG from the "Format" option and choose the image quality and resolution you need.
Choose the destination for your converted file.
Save your JPG.
Repeat these steps for each page you want to convert multiple pages of your PDF document. 
How to Convert PDF to JPG with Windows 10
One of the easiest ways to convert PDF to JPG is to use a free PDF to JPEG app, which you can download from the Microsoft Store. It's pretty basic but will get the job done.
Here are the steps to use it: 
Open the PDF to JPEG converter in Windows.
Click on the "Select File" button.
In the window that opens, select the PDF document you want to convert.
When the file is open, click the "Convert" button to create the JPG which will automatically download to the same folder as the PDF file.
You can also download other file converter software to run on Windows, but the Microsoft Store provides vetted apps. 
NEXT UP…