When it comes to PC gaming, a mouse-and-keyboard combo is a standard control for most gamers. However, genres such as action adventures and fighting games play better with a controller. In this article, we show you how to connect an Xbox controller to the PC for an engaging gaming experience.
The steps we're about to describe typically work for both Xbox Series X/S and newer Xbox One controllers. Since Xbox is Microsoft's product, newer controllers are basically plug-and-play; however, previous generations still require some setup. So, without further ado, here's how to connect an Xbox Controller to PC.
Method 1: Connect to PC via Bluetooth
Xbox Controller models 1708 and above have a Classic Bluetooth HID profile, in addition to the Xbox Wireless protocol. This means you can connect your controller to your console or PC via Bluetooth directly. To learn how to discern which Xbox controller model you have, check the Know Your Model section of this guide.
Additional note: this guide is written based on a Windows 11 PC. The process for connecting your Xbox Controller to your Windows 10 PC is the same.
Step 1: Turn on Your Bluetooth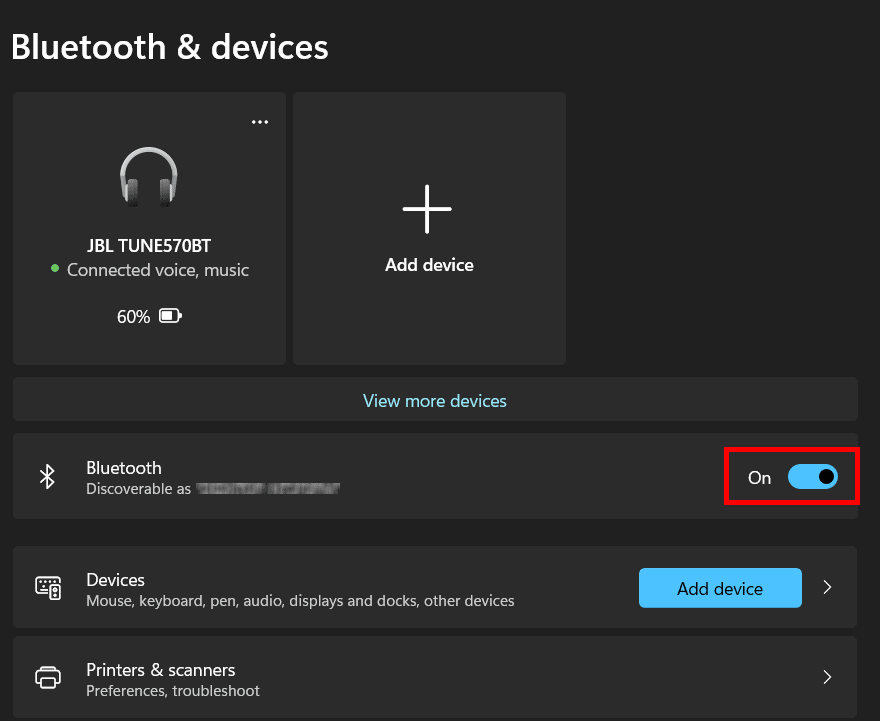 To pair your Xbox controller with your PC, you'll have to turn on your Bluetooth. Nearly all laptops come equipped with a wireless card that also includes Bluetooth. However, most PC don't, so you'll likely have to buy a Bluetooth dongle if your PC doesn't have Bluetooth. Luckily, most Bluetooth USB dongles for Windows are plug-and-play devices, and Windows OS has built-in Bluetooth drivers. This means that Windows automatically detects and configures your Bluetooth dongle as soon as it's plugged into the USB port.
If the Bluetooth isn't turned on by default, type "Bluetooth" into your Windows Search. Click on the Bluetooth and other devices settings to access Bluetooth & devices. Once the Bluetooth & devices window pops up, locate the Bluetooth toggle, and switch it to On, as shown in the screenshot.
Alternatively, you can right-click on the Bluetooth icon in your system tray and select Add a Bluetooth device. This will open the Bluetooth & devices window.
Step 2: Controller Pairing Mode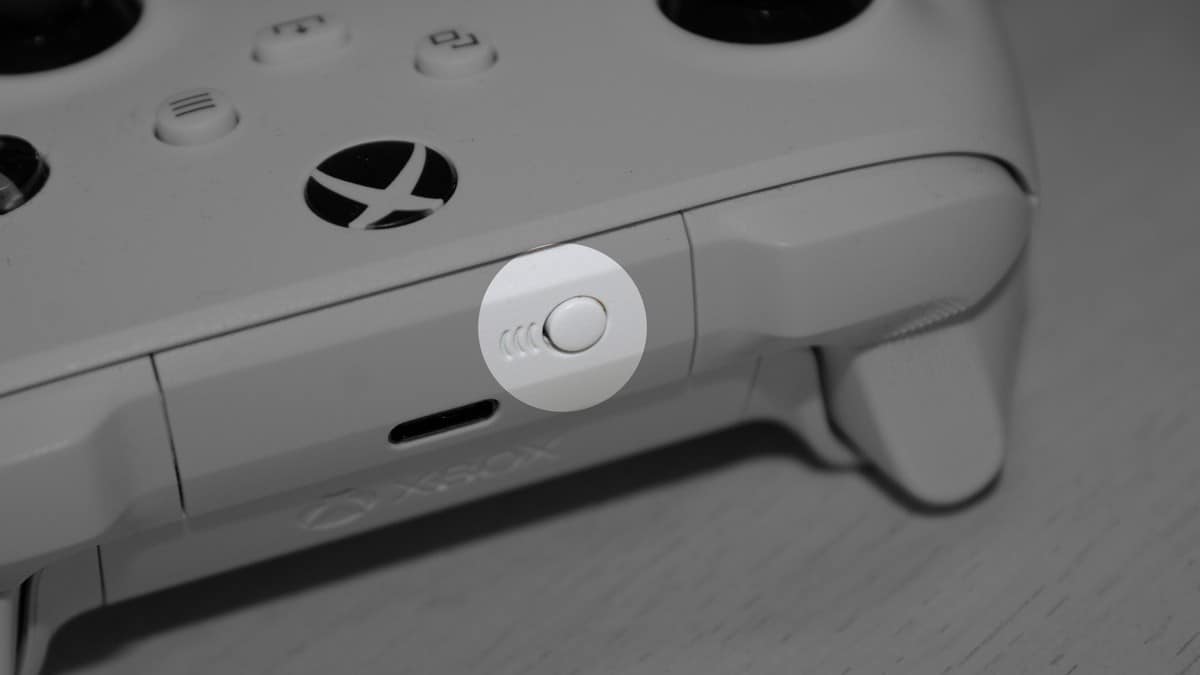 Next, you need to put your controller into pairing mode. Start by pressing the Guide button (the Xbox symbol button) on your controller to turn it on. Next, press and hold the Pair button on the top of the controller. It is a small button located next to the LB. The Guide button should start flashing rapidly, indicating that the controller has entered Pairing mode.
Step 3: Pair the Controller With Your PC
With the Bluetooth & devices window still open on your PC and your Xbox controller in pairing mode, click on Add device. An Add a device dialog will open, prompting you about the type of device you're trying to pair via Bluetooth. Click Everything else and let the Windows OS find your controller.
You may get a notification prompt in the lower right corner of your screen, saying that "A new Bluetooth game controller has been found". Click on Connect, and let Windows wrap things up. The Guide button on your controller should now glow solid white.
If, by any chance, your Windows OS doesn't detect your controller, close and re-open the Add a device dialog. However, instead of Everything else, select Bluetooth; this will open a list of Bluetooth-enabled devices in the vicinity. Select your controller, and Windows will automatically pair with the device. Click Done.
Windows will now list your controller in the Bluetooth & devices window, and you can see how much battery it has left. You've successfully connected your Xbox Wireless controller to your PC, so happy gaming.
Method 2: Connect to PC via Xbox Wireless
Xbox Wireless controller model 1698 and prior models can't be paired via Bluetooth. Instead, these relied on Microsoft's proprietary Xbox Wireless connection protocol. Most PCs with Bluetooth don't have this protocol built-in, which means you'll have to use an Xbox Wireless Adapter for Windows. The Xbox Wireless Adapter for Windows is a special USB dongle that allows you to connect your Xbox Controller to PC. Drivers for this adapter are built into the Windows OS, making it a plug-and-play device. Here's how to connect your Xbox Wireless Controller using an Xbox Wireless Adapter for Windows.
Step 1: Connect the Adapter
To install the adapter, make sure that your Windows OS is up to date and connected to the internet. Next, plug the Xbox Wireless Adapter for Windows into a USB port on your PC. Drivers for Xbox's Wireless Adapter for Windows are built into the Windows OS, so the device should install automatically.
Step 2: Pair Your Controller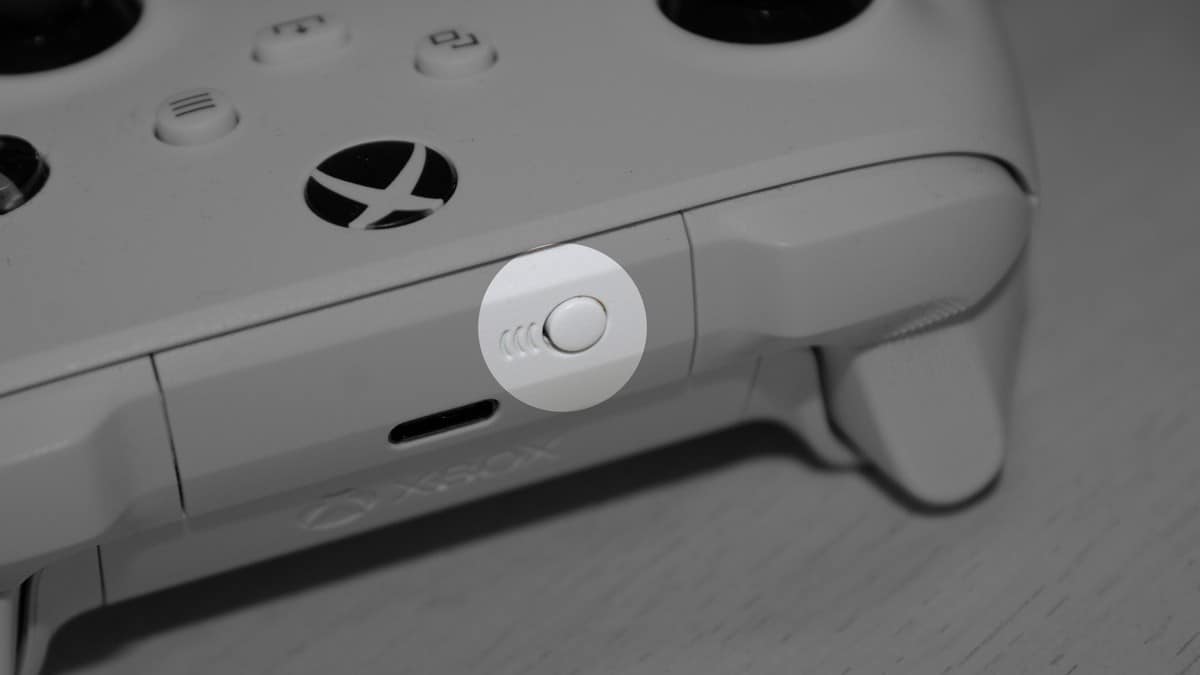 If you have used an Xbox Wireless Controller before, you should be familiar with the pairing process we previously described. But first, you need to turn on pairing on the adapter. Just press and hold the Pair button on the adapter until small light flashes for several seconds.
Then, turn on your controller by pressing the Guide button. You might have to put it into pairing mode manually, if necessary, by pressing the Pair button on your controller. The controller LED will blink while it's connecting to the PC via Xbox's Wireless Adapter for Windows. Once connected, the LEDs on the controller and the Xbox Wireless Adapter for Windows should both stay lit.
Additional note: some gaming laptops come with a built-in Xbox Wireless protocol. If so, connecting your Xbox controller model 1698 or prior is done as described in Method 1.
Method 3: Connect to PC via USB
The Xbox Wireless Controller is the primary game controller for the Xbox Series X/S and Xbox One consoles. But what happens if your PC doesn't have Bluetooth or an Xbox Wireless Adapter for Windows? Well, you can still connect your controller to your PC via USB.
However, considering the wireless nature of the new controllers, Xbox has omitted the USB cable from the packaging. So, you'll have to buy a separate, compatible USB cable. Any cable length will do, but we recommend at least a 9-foot-long cable for more gaming comfort. Additionally, you need to pay special attention to the controller model. All controllers prior to model 1914 use micro-USB, including models 1708 and 1797, which are still in the market. Model 1914, introduced in 2020 with the Xbox Series X/S consoles, features a USB-C connector.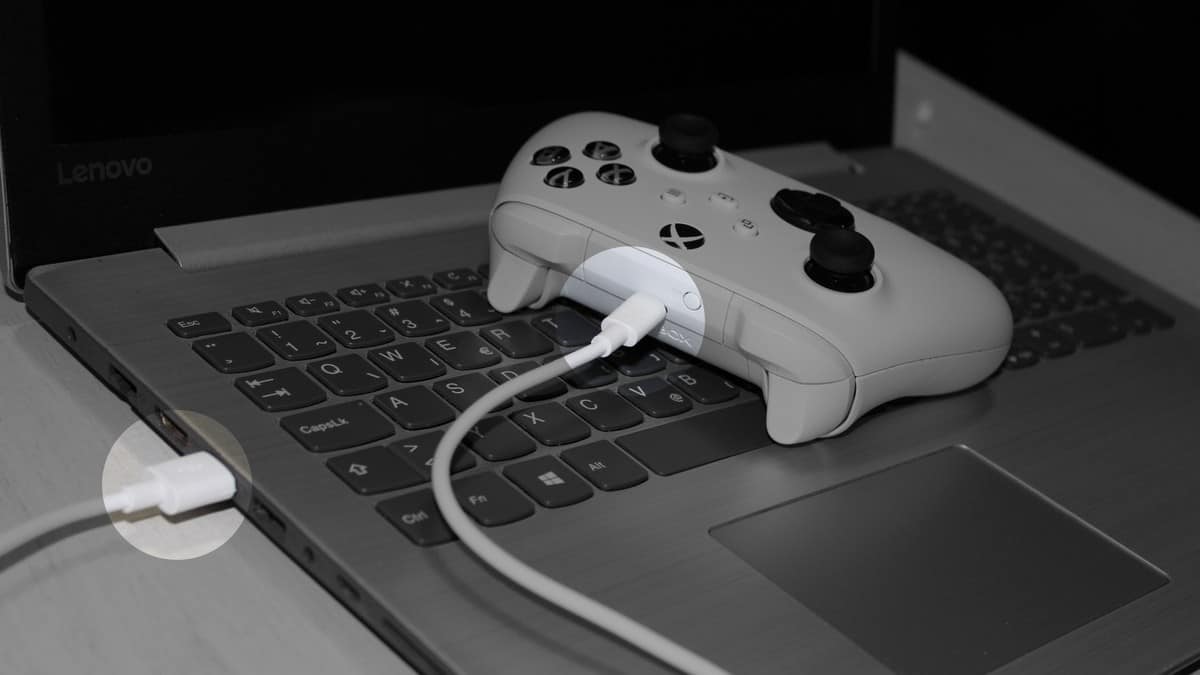 Once you buy the appropriate cable, plug one end into your PC and the other into your Xbox Wireless Controller. Windows OS should automatically detect and configure your controller for hassle-free gaming. If it doesn't, press the Guide button to turn your controller on and initiate detection.
Connecting via USB allows you to connect up to 8 Xbox Wireless Controllers at the same time. This number cuts in half if you're using controllers with Xbox's Chat Headset attached to them. If you're using Xbox Stereo Headsets with your Xbox Wireless Controllers, you can only connect two controllers at the same time.
Additionally, a USB cable can be used to charge your Xbox Wireless Controller if you happen to purchase a rechargeable battery kit.
Know Your Model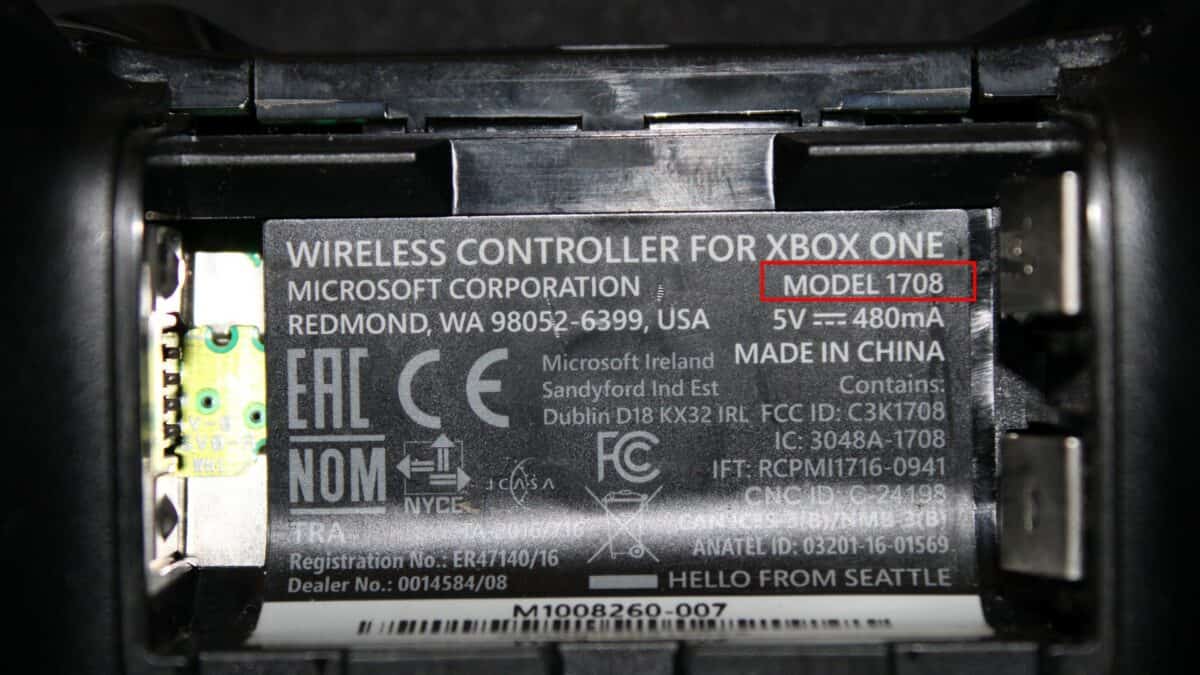 Here is a step-by-step video that highlights each method to connect your Xbox controller to PC:
Xbox's Wireless Controller has gone through several iterations since its launch with the original Xbox One in 2013. To learn your controller model, check the label inside the battery compartment. It should read "Model xxxx" with "xxxx" standing for different models. Why does this matter? Well, different iterations included several major changes in functionality and some minor changes in controller aesthetic. For the purpose of this guide, we'll only focus on the changes in functionality.
Connectivity
As previously stated, the Xbox Wireless Controller, starting with models 1537 through 1698, was the primary controller for the Xbox One gaming console, released in 2013. These models featured an Xbox Wireless proprietary wireless protocol that required the Xbox Wireless Adapter for Windows for PC connectivity.
The exceptions are a few gaming laptops that shipped with an Xbox Wireless protocol built in. Unfortunately, with the release of model 1708, Microsoft pulled the plug on the adapter production. Luckily, you can still find them at third-party e-commerce retailers.
Models 1708 and above come with a Classic Bluetooth HID profile, which allows easier connection with other compatible devices. This includes Windows-based PCs, macOS, iOS, Linux, and Android devices.
Batteries
The Xbox Wireless Controller doesn't have a built-in battery. Instead, all models rely on two single-use AA batteries for power. Unfortunately, these can't be recharged, and you'll have to replace them once they run out of juice. And no, using rechargeable AA batteries doesn't work.
However, Microsoft developed a Play & Charge Kit, which includes the rechargeable battery for its Xbox Wireless Controller, as well as the USB cable used for charging. The Play & Charge batteries are interchangeable between all models of the controller. You can charge them by connecting your controller to the console. Alternatively, you can also charge them via your phone's power brick.
USB Connection
All models feature USB ports for wired gaming; models 1537 through 1797 feature micro-USB, while model 1914 features a USB-C connector type. This is important when selecting an appropriate USB cable for your controller.
The micro-USB connector had a built-in LED that signals the Play & Charge battery's charge status. This came in handy if you charged your batteries using a power brick. Unfortunately, this handy feature was omitted from the USB-C connector. The only way to check the battery status on model 1914 is to press the Guide button while connected to the console via USB.
What About Xbox 360 Wireless Controller?
It would be a shame to discuss Xbox Wireless Controllers without mentioning the iconic Xbox 360 Wireless Controller. Officially discontinued in 2015, this controller is praised among gamers as one of the best and most comfortable gaming controllers to this date.
Just like the 2013's Xbox Wireless Controller, the Xbox 360 controller also relied on the Xbox Wireless connectivity protocol. However, it used a previous version of the protocol, which made it incompatible with Xbox One and Xbox Series consoles. Luckily, the Xbox 360 Wireless controller still connects to the PC and the new consoles via its own proprietary adapter. Microsoft has discontinued the adapter, but you can still find it on third-party e-commerce websites. The adapter is plug-and-play on Windows OS, allowing for easy connection. However, its use on newer consoles required an additional, more complicated setup. But you can use the wired USB version of the Xbox 360 controller on Xbox One. Just plug it into the console's USB, and it will instantly recognize and configure the controller.
But there's good news. The company named Hyperkin — a video game peripheral manufacturer — is remaking the Xbox 360 controller for newer consoles. The new version is called The Xenon, in honor of Xbox 360's development codename. Aesthetically, it's a 1:1 replica, with several small exceptions. The newer version will have a Share button, a 3.5mm headset jack, and a USB-C detachable cable.
Hyperkin announced the Xenon controller for a June release date, with preorders starting in May on the company's webpage.
How to Connect Xbox Controller to PC: Must-know Facts
Here are some must-know facts about Xbox's Wireless Controller:
The Xbox Wireless Controller has a range of up to 19 feet (5.8 meters). This allows you to play games from a distance without losing connectivity.
The Xbox Elite Wireless Controller Series 2 features thumbsticks and triggers that have adjustable tension. This allows you to customize the feel and sensitivity of the controller to your liking.
The Xbox Adaptive Controller is a unique wireless controller which Xbox is designed for gamers with limited mobility. It features large programmable buttons that are customizable to suit a wide range of physical disabilities.
The Xbox Wireless Controller is compatible with a wide range of devices, including Xbox consoles, Windows PCs, and mobile devices. This makes it a versatile controller suitable for gaming across multiple platforms.
The Xbox 360 Wireless Controller was originally designed to have a black and white button instead of the menu and view buttons. These were later removed in favor of a more streamlined design.
Wrapping Up
As you can see, you have a couple of options for connecting your Xbox Wireless Controller to the PC. If you need any other help with your computer, check out some of our guides on How to Find Wi-Fi Password on Windows 10 or How to Switch Screens on Windows.
The image featured at the top of this post is ©Diego Thomazini/Shutterstock.com.