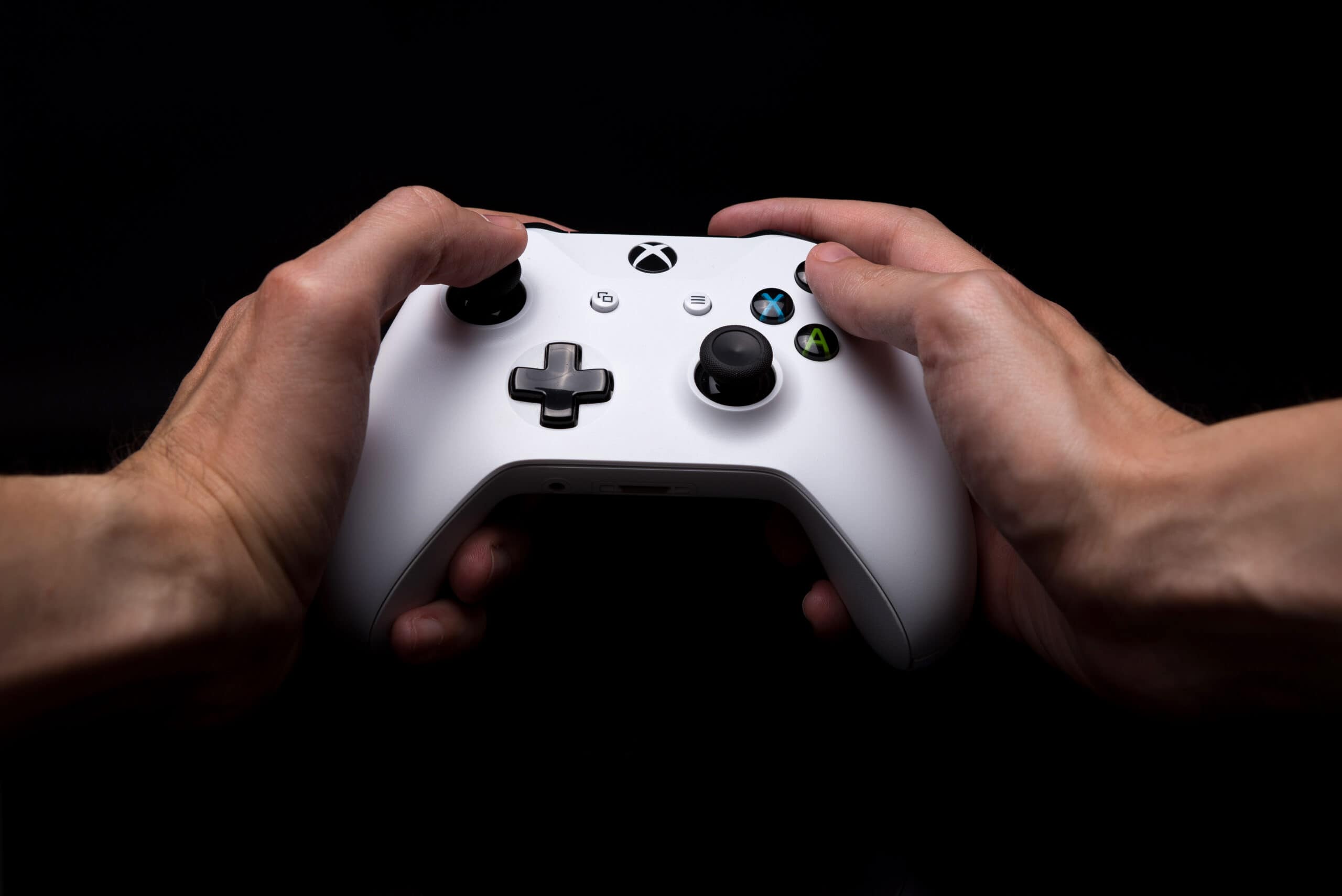 If you're reading this, you're probably wondering whether you can use Bluetooth headphones with an Xbox One. Maybe you have a pair of Bluetooth earbuds or AirPods that you want to use with Xbox One. While Bluetooth audio is not an official Xbox feature, some workarounds exist.
Below, we cover all the ways to connect Bluetooth headphones to your Xbox One, plus tips for using wireless audio with Xbox. These steps typically work for the Xbox One as well as the other Xbox Series consoles.
Can You Connect Bluetooth Headphones to Xbox One?
You can't connect Bluetooth headphones to your Xbox because Xbox doesn't support Bluetooth audio. However, you can use "link your Xbox One to another device," which can redirect the audio to a Bluetooth transmitter.
How to Connect Bluetooth Headphones to Xbox One
To start, enable your headphones' pairing mode. For AirPods or other Bluetooth Earbuds, open the case, and the earbuds will automatically enter pairing mode. On some AirPods, you may need to hold down the button on the case until the light starts to blink.
Method 1: Pair Your Bluetooth Headphones with Your Bluetooth-enabled TV
Next, pair your TV with your Bluetooth headphones. The exact navigation menus will vary depending on your TV model. Most TVs have Bluetooth options under Settings, Audio, Sound Output, and Bluetooth Speaker List. Your headphones should appear on the list. So, connect to them.
When paired, the Bluetooth headphones should either make a chime or the blinking lights turn to a solid light. Keep in mind this option only works if your TV has Bluetooth.
Because your Xbox One is connected to your TV, the Xbox's audio will be sent through your TV's Bluetooth to your Bluetooth headphones. It works like this:
Xbox One -> TV -> Bluetooth headphones.
Method 2: Remote Play from Xbox One to a Bluetooth-Enabled PC or Laptop
First, enable remote access on your Xbox console. Open your Xbox Settings, scroll down to Devices & Connections, and select Remote Features. Make sure Enable remote features are enabled.
On PC, open the Xbox App and click the small console icon next to your Xbox profile to launch remote play. A full-screen window will appear, and you'll be able to access your Xbox.
This method works like this:
Now, pair your Bluetooth headphones with your PC or laptop. When the headphones connect, you will notice the Xbox audio is coming through. Make sure the Bluetooth audio output is selected on your PC or laptop.
This method works like this:
Xbox One -> Remote Play -> PC (or smart device) -> Bluetooth headphones.
If your PC does not have Bluetooth, you can buy a USB Bluetooth transmitter. Follow our tutorial on how to turn on Bluetooth on Windows 10.
Method 3: Buy a 3.5 mm Bluetooth Adapter for Your TV
If your TV does not have Bluetooth, you can buy a 3.5 mm Bluetooth adapter for the aux port. Plug the adapter into the 3.5 mm port on your TV and hold down the button to start pairing mode.
Do the same on your Bluetooth headphones, and the two devices should automatically connect.
Method 4: Buy a 3.5mm Bluetooth Adapter for Your Xbox Controller
You can also connect a 3.5mm Bluetooth adapter to the 3.5mm port on your Xbox controller. With these adapters, you can add Bluetooth audio capabilities to your Xbox.
One product, the Uberwith Bluetooth Xbox One transmitter, resembles the official Xbox stereo adapter and slides into place behind your controller. You can pair your Bluetooth headphones or other Bluetooth audio devices to it.
Bear in mind a USB Bluetooth transmitter won't work on Xbox consoles.
How to Get the Best Performance from Xbox Remote Play
Remote play works best when the Xbox and PC connect to the internet via an ethernet cable. The second best option is using 5GHz Wi-Fi. Regular 2.4 GHz Wi-Fi is not ideal.
Keep in mind that you will run into some image compression loss and stutters with Xbox remote play. If your internet is fast enough, it shouldn't be too much of a hassle, especially for casual single-player casual, games.
To remote play on a phone or tablet, you may be prompted to connect a controller over Bluetooth. If you're near your Xbox, and your controller is already paired to your Xbox, select "Continue Anyway" and continue using your controller.
Potential Issues with Bluetooth Adapters on Xbox
Unfortunately, most Bluetooth adapters aren't designed for Xbox. A lot of these adapters are from third-party sellers and are not officially recommended by Microsoft, as their performance can vary drastically.
No Microphone Support
When using third-party Bluetooth transmitters, you won't be able to use your Bluetooth headphones' microphones. While you can connect AirPods to the transmitter, you can't use your AirPods microphone for voice chatting on Xbox One. Sometimes these Bluetooth adapters include built-in microphones that offer subpar quality.
Expensive
Another downside of Bluetooth adapters for Xbox controllers is they can be expensive. These adapters often cost as much as a whole new controller.
Significant Audio Lag
Third-party, budget Bluetooth adapters will introduce a significant amount of audio lag which can be very noticeable. For example, if you're playing a shooting game, the sound of the gunshot will not be in sync with the animation, resulting in a jarring experience.
Nevertheless, it's possible to connect Bluetooth headphones to an Xbox One by using a 3.5 mm Bluetooth transmitter connected to either your TV or Xbox controller.
Best Bluetooth Adapter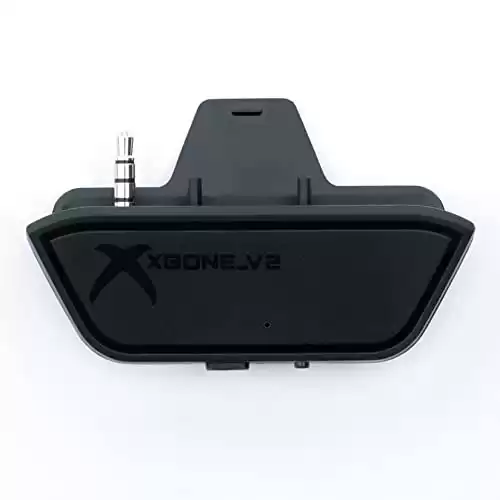 We earn a commission if you make a purchase, at no additional cost to you.
What's the Deal With Xbox and Bluetooth?
You can pair most Xbox One controllers, including Xbox Series Controllers)=m with other devices over Bluetooth. When in pairing mode, your controller will appear on the list of Bluetooth devices. The problem is the Bluetooth capabilities of the Xbox controller are limited to controllers and not audio.
Microsoft prefers to use its proprietary wireless protocol for audio. Generally speaking, Bluetooth is not reliable for games because of its high latency and poor audio quality. Other gaming consoles, such as the PS5, do not support Bluetooth audio for similar reasons.
An Alternative Solution:
If you're going to have something connected to your controller, you could use lightweight wired headphones, such as the headphones that are included with new phones. The microphone on wired smartphone headphones works on Xbox consoles too. In addition, it's cheaper and less of a hassle than buying Bluetooth transmitters that may or may not work.
An even better alternative is to invest in a good Xbox-compatible wireless headset. With a wireless headset, you won't have to worry about dealing with third-party Bluetooth adapters, and you'll get better-quality audio than what Bluetooth can provide you.
Best Bluetooth Adapter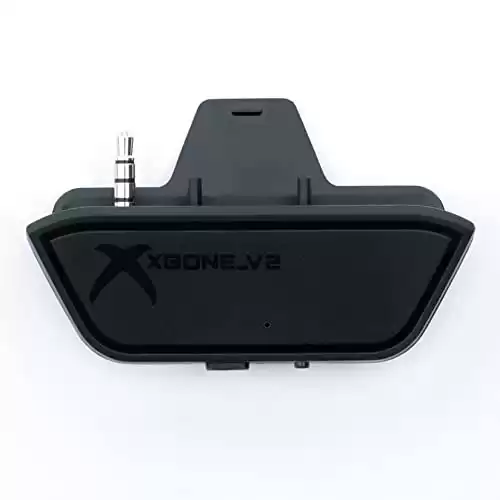 We earn a commission if you make a purchase, at no additional cost to you.