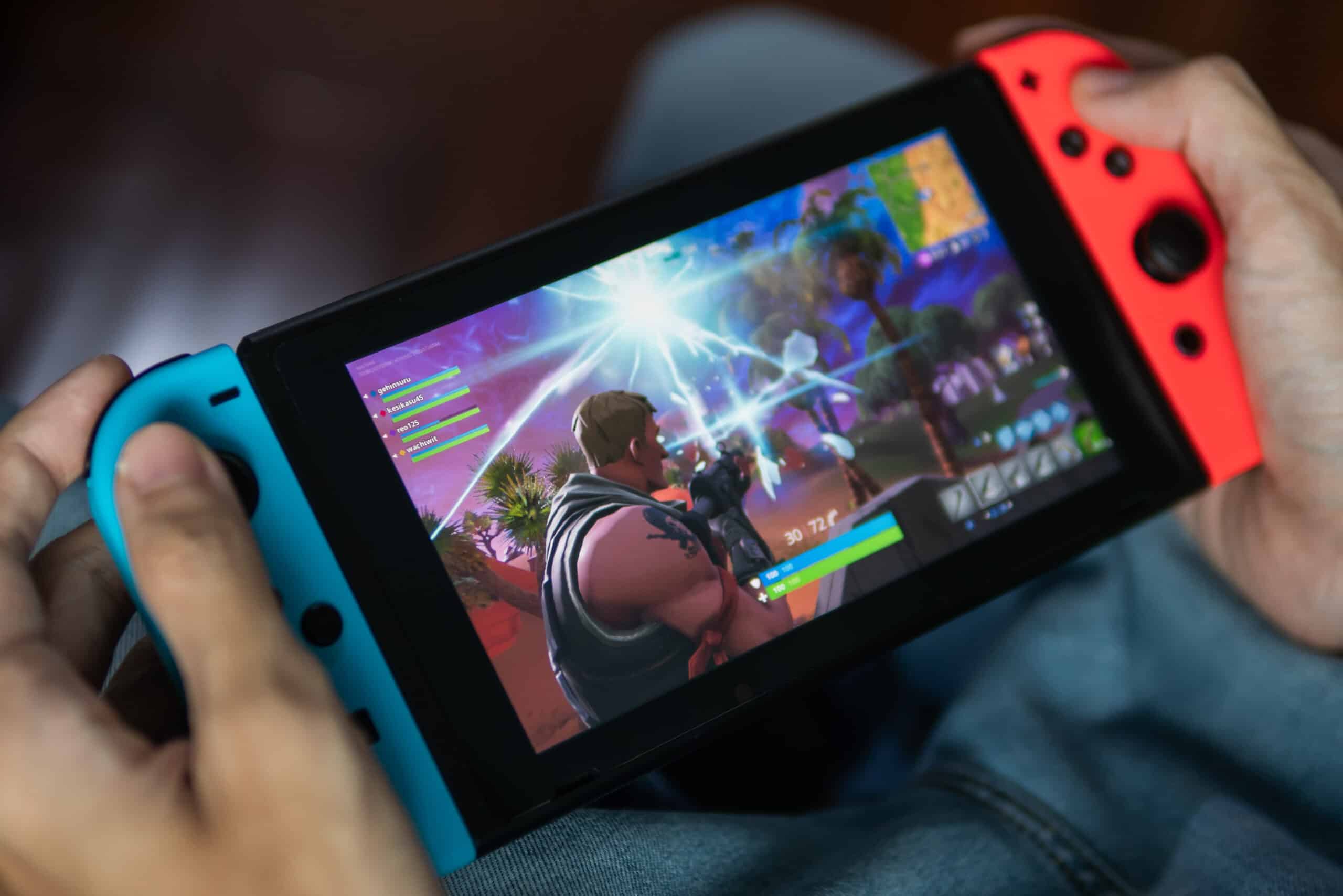 The Switch has been a smashing success for Nintendo, more than compensating for the misstep of its predecessor the Wii U. Delivering both portable handheld gaming and traditional console gaming in one versatile system, the Nintendo Switch has the ingenuity we expect from a Nintendo console coupled with a truly remarkable lineup of games. From Super Mario Odyssey to The Legend of Zelda: Breath of the Wild and countless others in between, the Switch is a much-needed win for Nintendo. So, how do you connect AirPods to Nintendo Switch?
It's a question that has existed all throughout the Nintendo Switch's life. First introduced in the spring of 2017 — after the AirPods had already been sweeping the nation — Nintendo gamers naturally wanted to pair their AirPods to the new console, especially in handheld mode. Imagine their surprise when they learned they couldn't connect AirPods to Nintendo Switch. Frustratingly, it took four whole years for the feature to be introduced. Now that it's here, you need to know how to do it.
Why Can You Now Connect AirPods to Nintendo Switch?
Nintendo released a console update that suddenly supported AirPods connectivity. Here we all were, simply assuming that the Switch couldn't handle Apple's wireless earbuds or something. We presumed that, since they only came out four months apart, the Switch merely didn't know to incorporate support for this new Apple tech.
With the release of Nintendo Switch system version 13.0.0 in September of 2021, Switch gamers were proven wrong. The Nintendo console was capable of Bluetooth headphone support. It simply didn't include it in any of the previous software versions for… Well, we don't exactly know why. We're just happy that you can actually connect AirPods to Nintendo Switch now. Though, of course, there are a few downsides to this action. Before learning how to connect, let's go over the negatives.
Firstly, you can only connect two other wireless controllers to your Switch when AirPods are connected. Secondly, you can't connect new wireless controllers without first disconnecting AirPods. Also worth noting is AirPods will automatically disconnect when you engage in local communication (such as a game with wireless local multiplayer). Beyond this, you cannot use the AirPods as a microphone and only one pair of AirPods can be connected at one time. Lastly, a Nintendo Switch system can save as many as ten different wireless Bluetooth devices.
How to Connect AirPods to Nintendo Switch
Now that you can connect AirPods to Nintendo Switch, you might as well know how to do it, right? First thing's first: You're going to want to make sure your Nintendo Switch console is up to date. This ability to connect AirPods to Nintendo Switch is exclusive to system versions 13.0.0 or later, so if you haven't updated in a while — like, since Animal Crossing: New Horizons back in the spring of 2020 — you'll need to update before we begin.
Step One: Go to System Settings
To connect AirPods to Nintendo Switch, start by navigating to System Settings at the bottom of the console's homepage. Hit the A Button and navigate down to the Bluetooth Audio tab underneath the Screen Brightness tab and above the Screen Lock tab.
Once you've arrived at the tab, hit the A Button again. This will take you to the appropriate page within the System Settings.
Step Two: Pair Bluetooth Device
On the Bluetooth Audio page, navigate over to the Pair Device option and hit the A Button. Make sure your AirPods are handy, because we're moving onto the most important step.
Step Three: Connect AirPods
With the Nintendo Switch still searching for Bluetooth audio devices, hold down the pairing button on the AirPods charging case. This will make the battery light glow white. That's a good sign: It means the AirPods are searching for a device to pair with, just like the Switch is doing.
Once the two devices find one another like a match made in heaven, you'll see the above message. This is simply to remind you that you can only connect two wireless controllers to the Switch while using your AirPods and that you'll automatically have your AirPods disconnect from the Switch when engaging in local multiplayer games.
From now on, your AirPods will be remembered by your Nintendo Switch. You'll only have to go through this process again if you manually forget the device. As mentioned above, your Switch will still have space for nine other Bluetooth devices in its memory in addition to your newly paired AirPods.