Have you been wondering how to choose the best antivirus software for your PC? We're here to help! It is now clear that antivirus software is essential for all operating systems. Windows, Android, macOS, and even iOS all have malicious threats targeting them. While there are currently no virus-protection programs developed specifically for iOS devices, this doesn't underscore the fact that protection against malware should be taken seriously by users of any OS.
To protect yourself and your computer from virus threats, an antivirus program is the most effective solution. This guide will help you choose the best product for your system. First, we'll explain what an antivirus program does and why its use is so crucial. Then, we will dive into which features are the most important when selecting a program of this type. We'll make sure you're armed with enough information to make hunting for antivirus products stress-free!
What Is Antivirus Software?
Antivirus software is a type of computer program designed to detect, prevent and remove malicious viruses. It works by scanning incoming network or internet traffic, as well as all downloaded files, for malware such as viruses, worms, and Trojans. The antivirus then removes any malicious code it finds before it can be installed or executed on the user's system.
In addition to this prevention approach, some antivirus programs also allow users to manually run scans of their systems at any time to check for potential threats. The strength of an antivirus program depends largely on how regularly its databases are updated with new information about the latest threats. It also depends on how quickly it can detect them when they come into contact with the user's system.
As these threats are constantly evolving, having an up-to-date solution is critical in maintaining secure operations without disruption from malicious attack methods. While there are many types of third-party security providers that offer varying prices and features, even basic level protection should regularly update itself to provide optimum protection against viruses and other malware attacks.
Free vs. Paid: Which Type of Antivirus Software is Best for Your PC?
Both paid and free antivirus software have their pros and cons. So it's important to consider what will be best for your individual needs. Free security suites typically offer fewer features than those that come with a price tag, but they do the basic job of catching viruses. This makes them suitable for most users who practice safe computing habits.
Paid antivirus programs often provide more layers of protection, along with useful extras like parental controls and secure file backups. This makes them better suited for users who need higher levels of cybersecurity. Ultimately, choosing the right type of antivirus depends on your budget and what kind of protection you are expecting from your suite.
Windows Defender, also known as Windows 11 Security, is one free antivirus software option. Check out this expert analysis from YouTuber Britec09 to learn about the pros and cons of this free antivirus.
What Are the Benefits of Antivirus Software?
One of the main benefits of having antivirus software on your device is to protect from viruses, worms, and trojan horses that can be harmful to a device's data and system resources. Through regular scans, it will detect signs of malware on your device, alert you if there's any malicious activity or suspicious content, and then neutralize them. This kind of protection prevents serious damage and keeps valuable information safe from unauthorized access. It is especially helpful for business computers holding confidential customer data or government records.
Antivirus software also helps to keep devices networked together as securely as possible. Viruses have adapted over time to become more sophisticated in their methods. By remaining consistent with updating anti-malware tools, companies are better equipped to fight these types of attacks while simultaneously protecting their network systems.
Finally, antivirus protection not only keeps computers virus free, but it can improve computer performance. It does this by detecting processes slowing down a device. Using automatic clean-up facilities, it can remove unnecessary history items such as those created when browsing internet websites. Antivirus programs blocking potential risks provide peace of mind in knowing important documents won't get lost due to security breaches.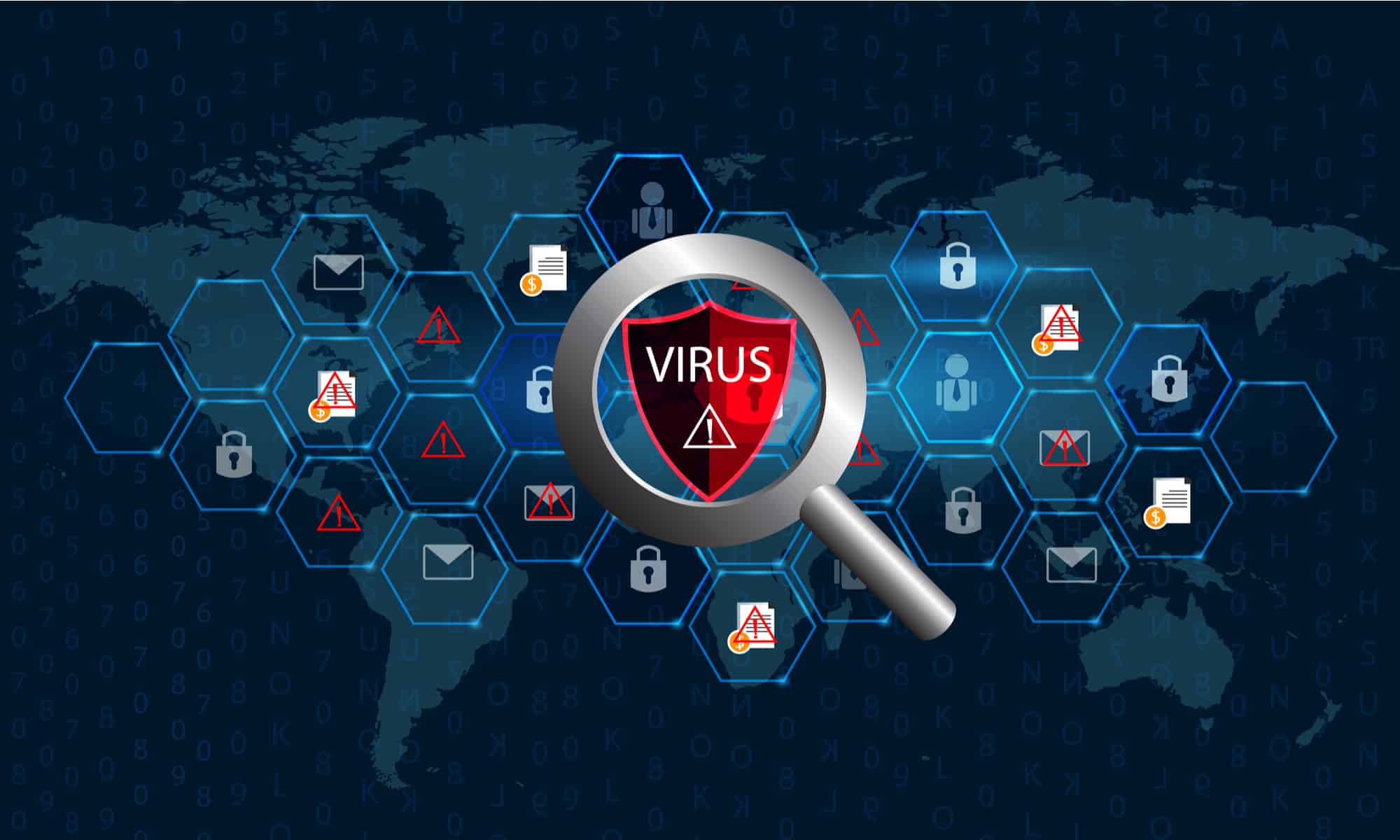 Features to Consider When Choosing Antivirus Software
Next, we'll take an in-depth look at eight features you should consider when shopping for antivirus software.
Malware Detection Rates
When choosing antivirus software, a key factor to consider is the program's malware detection rate. 95% is higher than average. Furthermore, users need to ensure their security software is updated regularly, as this helps combat emerging zero-day threats.
To complement the basic protection offered by free versions of antivirus software, premium packages may provide automated updates and scheduled scans that are more efficient in protecting against malware.
Also, look out for on-demand scanning options. This allows a manual full system or custom scans according to the file name or extension type, etc. As an extra precautionary measure against cyber-attacks, look into products offering cloud services or automated virus reporting capabilities. These enhance computer security against malicious programs including viruses, Trojans, worms, rootkits, spyware adware, and ransomware.
Impact on System Performance
When selecting an antivirus software, it is important to consider how it will impact the system's performance. This includes how much processing power and storage space the program requires and if it slows down high-end applications like video games or programs that need a lot of RAM.
Additionally, you should check out customer feedback on product reviews. Find out if other users report any lag in their overall computer speed when running a particular piece of software. Depending on your particular needs, there may be security suites available that can provide greater protection while not significantly bogging down your computer's operation.
Real-Time Data Protection
Real-time data protection is an extremely important feature to consider when choosing antivirus software. Data protection systems scan all incoming and outgoing information on your computer. They look for malicious threats like viruses, Trojans, worms, and other types of malware that can cause irreparable damage to a system. By blocking these intrusions before they have the chance to enter your system, real-time data protection helps you stay safe from the more sophisticated types of cyber-attacks.
It's also important to look for an antivirus program with proactive (i.e., constantly running) capabilities that can monitor activity on your PC or device at all times. That way, it will be able to alert you as soon as something suspicious is detected. If there is any malware attempting to gain access to your system, then you will know immediately. This minimizes potential damage and helps you avoid future problems down the road.
User Interface and Ease of Use
Look for an antivirus software package with a user interface that is easy to understand and navigate. A good user interface will help ensure you can quickly access all the settings you need, as well as help guide you through the setup process of your new security program. Also, think about how often you may be using the system. If it's frequent, consider a product with quick-start tools so that installation and upgrades are super straightforward.
Choose software with intuitive popups, detailed information about detected threats, and helpful links for more in-depth troubleshooting options if needed. An antivirus solution should alert users when potential risks exist, but not give them anxiety by bombarding them with unnecessary notifications or interrupting their workflow too often. It should focus on protecting the computer while minimizing inconveniences like hobbling its performance or excessive notifications.
Heuristic Scan Capabilities
Heuristic scanning is a feature of many antivirus programs that helps users identify malicious software in the event of missed detections and ambiguous results. This type of detection goes beyond simple signature-based scans or static analysis. It looks at how files behave once they are opened, enabling the program to recognize suspicious patterns. Heuristics checks can even recognize if an unknown piece of code behaves like a known virus or malicious file by analyzing it against a database with behavior recognition capabilities.
With heuristic scans, antivirus programs can more effectively protect systems from threats that have not even been researched and included within traditional definitions databases. When choosing antivirus software, verifying if heuristic scan capabilities are included will greatly enhance system protection against sophisticated malware undetectable by other means.
Price vs. Value
Price is one of the most important considerations when it comes to choosing antivirus software. It is tempting to look for the cheapest option available. However, this may not give you sufficient coverage or protection against newer threats. The key is to balance your price versus value; higher-priced packages often come with better features and more comprehensive protection than cheaper ones. You should also decide how much you are willing to pay upfront and what kind of subscription options best suits your needs over the long term.
Value-added features should be taken into consideration when selecting an antivirus program as well. Free trials are a great way to identify which pieces of software offer additional benefits beyond just basic scanning capabilities. Look for extra tools like ransomware protection, secure web browsing, password managers, and identity theft detectors that can add even more layers of defense against malicious attacks on your computer system.
Other perks may include real-time monitoring, threat removal services, and targeted virus problem support through a help center or chat feature to answer any questions you have quickly and easily while using their product.
Advanced Malicious URL Filtering and Firewalls
Malicious URL filtering and firewalls provide an important layer of protection against malicious websites that can contain viruses, worms, or other dangers. Advanced malicious URL filtering helps to prevent users from accessing dangerous websites by blocking URLs that are known to contain malicious activity.
Firewalls provide an additional defense against threats trying to enter a network or device. They monitor all incoming and outgoing traffic and block potentially harmful activities.
When choosing antivirus software, it's important to consider advanced features like these which detect pages containing malware before they load on your system and block access altogether. Moreover, you should also look for things like real-time scanning capabilities. This catches files as they come in and out of the system at predetermined intervals.
Encryption of Sensitive Files or Emails
In today's world, exploiting or accessing sensitive information is a serious threat. To protect data from being compromised by malware, viruses, or other forms of cyber-attacks, encryption is essential.
Encryption works by scrambling any files deemed as "sensitive." So even if someone gains access to the computer system that holds such files, they are virtually unreadable without the appropriate decryption key. By choosing antivirus software with strong file and email encryption capabilities, your most crucial documents can be protected from attackers.
It's important to check how advanced these security measures are and which type of encryption algorithm it utilizes. Stronger algorithms will offer more secure levels of protection than weaker ones do.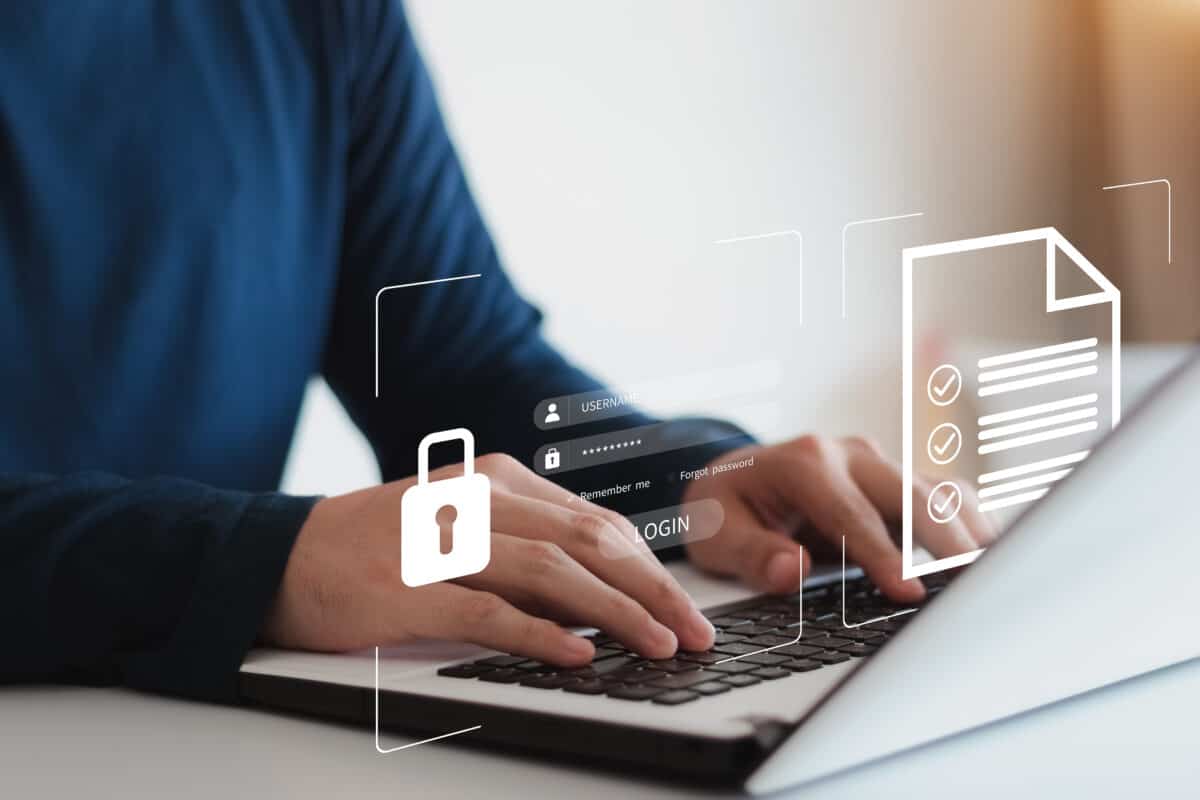 How Much Does Antivirus Software Cost?
The cost of antivirus software can vary depending on the type and features. Some basic antivirus programs are available for free, while more comprehensive packages can range from $20 to over $100. Here is a table showing the cost range of popular antivirus software:
| Antivirus Software | Cost (USD) |
| --- | --- |
| Norton Antivirus Plus | $19.99 – $39.99/year |
| McAfee Total Protection | $ 39.99 – $89.99/year |
| Kaspersky Anti-Virus | $26.99 – $56.99/year |
| Trend Micro Antivirus+ Security | $29.95 – $69.95/year |
| ESET NOD32 Antivirus | $39.99 – $149.99/year |
| Bitdefender Antivirus Plus | $29.99 – $44.99/year |
| AVG Antivirus | $39.48 – $42.48/year |
| Avast Antivirus | $34.68 – $44.28/year |
| Windows Defender (built-in to Windows 10) | Free |
What's the Best Antivirus and Antimalware Protection on the Market?
The best antivirus and antimalware protection on the market can depend on individual needs, budget, and system specifications. However, one of the most popular programs is Norton Security Deluxe. This offers excellent all-around protection including virus scans, identity theft prevention measures, and more. It's easy to use due to its intuitive interface and also includes advanced options for experienced users.
Consumer Research Studios' video review of Norton Antivirus Plus can help you determine whether it meets your computer protection needs.
Another top pick is Kaspersky Total Security. It provides premium features such as a secure web browser, anti-theft protection for laptops and tablets, parental control tools, and more. Its comprehensive security suite offers a strong defense against malware threats such as ransomware, Trojans, worms, and spyware.
Lastly, McAfee Internet Security is an effective program that guards your device against online threats with real-time scan engines. These detect potential risks in emails, websites, downloads, instant messages, and other sources before they can infect your PC or device. All three offer varying levels of protection depending on what type of coverage you require. Overall these are among the best solutions on the market today when it comes to protecting yourself against malicious software threats.
What Are the Challenges Facing Antivirus Software?
Adapting to new threats: As the threat landscape continuously changes and grows, antivirus software often lags in creating protections that address newly-discovered threats.
Limited resources: Many of the apps on the market are resource intensive. This can slow or even crash a computer if not managed correctly.
False positives and detection errors: False positives occur when a user attempts legitimate activity but is flagged as malicious by antivirus software due to incorrect detection parameters or algorithm mistakes. This can lead users to distrust their security software, ultimately rendering it ineffective in protecting against real malicious activity.
Evasion techniques used by malware authors: Malicious actors use sophisticated evasion techniques such as polymorphism (the ability to morph itself into different forms) and obfuscation (not revealing its true purpose) to bypass traditional signature-based detection methods employed by many current antivirus products strategies.
Antivirus companies remain vulnerable to attacks from various entities, including nations. For instance, recently Russian hackers have penetrated an unnamed antivirus company's network after exploiting a known vulnerability that was left unpatched.
Bottom Line
Choosing the best antivirus software for your PC involves several considerations. These include the level of protection required, compatibility with your system, ease of use, and additional features. It's essential to choose a reputable and trustworthy antivirus provider. Also, ensure that the software is regularly updated to protect against the latest threats.
Download and install instantly
Real-time protection from malware
Safely and securely store your passwords with password manager
Firewall blocks unauthorized traffic
2GB of PC Cloud backup

Buy Now on Amazon

We earn a commission if you make a purchase, at no additional cost to you.

11/29/2023 10:25 am GMT

Protects PCs, Macs, Android, and iOS devices
Safe Money technology protects against online theft
Includes password manager
Blocks webcam spying and browser tracking
SafeKids helps parents monitor content and track GPS location

Buy on Amazon

We earn a commission if you make a purchase, at no additional cost to you.

11/29/2023 04:08 am GMT

Get one device setup support call for free with this Amazon exclusive
Includes antivirus, security, identity, and privacy protection for up to five devices
Monitors up to 10 email addresses on the dark web
Features secure VPN

Buy Now

We earn a commission if you make a purchase, at no additional cost to you.

11/29/2023 04:08 am GMT
The image featured at the top of this post is ©Carlos Amarillo/Shutterstock.com.