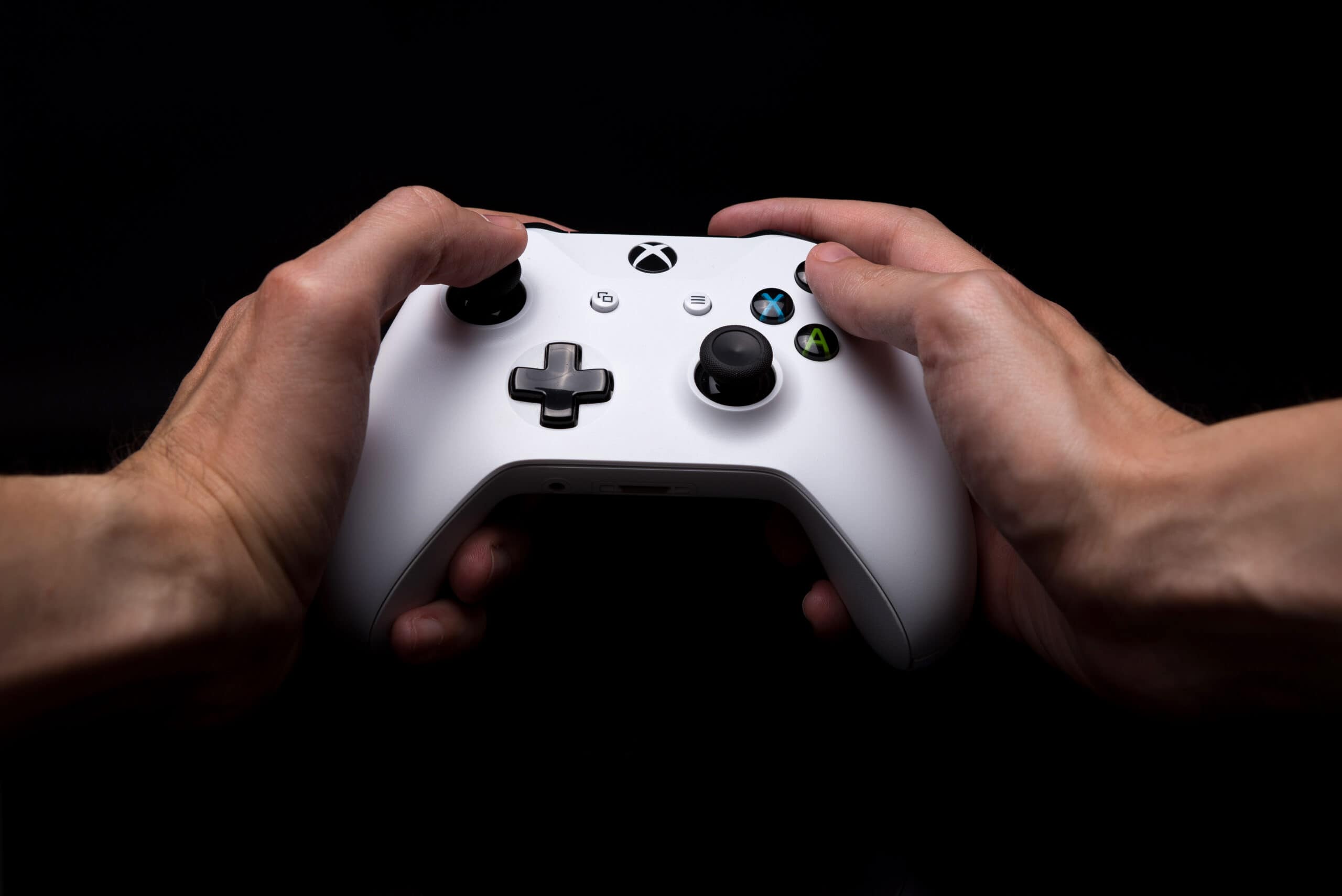 So you want to change your Xbox Gamertag but you're not sure how to. Thankfully, it's a very simple, easy process!
You don't have to keep the same one you made when you were a kid. Maybe your Xbox Gamertag was leaked and is getting bombarded with friend requests and inappropriate messages. Or, maybe someone changed it without your permission.
Whatever the case may be, we'll show you how to change your Xbox Gamertag. Jump in with us!
What's an Xbox Gamertag?
An Xbox Gamertag is a unique username that identifies you on the Xbox network. It's also what people will search for when adding you as a friend.
You can customize your Xbox Gamertag with a profile picture or an avatar. When you play Xbox games online, your in-game name will be your Gamertag.
It usually consists of numbers and letters. Your Gamertag is linked to your Microsoft account. If you forgot your Gamertag, you can log in to Xbox by using your Microsoft email address or using another device that has the login credentials saved.
How to Change Your Xbox Gamertag: Step-by-Step Guide
There are two ways to change your Xbox Gamertag: through a web browser or with an Xbox console. In this article, we'll talk about Xbox One, Xbox Series, and Xbox 360 consoles.
Follow along with us as we cover both methods below.
Method #1: Web Browser
First, open Xbox Social's Change Gamertag page here. Make sure you see your Gamertag and profile picture in the top right corner before you type in a new one.
If you have multiple people in your household, you may see someone else's Gamertag there, and they probably don't want to change theirs.
If you've previously logged in, you will immediately see the option to choose a new Gamertag. Type in the one you want, check availability, and confirm the change.
Important note: You can also access this website from a phone.
Method #2: Xbox One or Xbox Series Console
These steps are the same for the Xbox One and Xbox Series consoles.
To start, tap the Xbox button on your controller to open the quick settings. Press the right bumper until you see Profile & System.
Then, select your profile and press the A key to open it. Press it again to open My Profile. Next, scroll down to Customize Profile. On the left side, select your Gamertag.
A new menu will appear asking you to choose a new Gamertag along with some more information. Type in an appropriate Gamertag and then select Check availability.
If the Gamertag is available, you can choose it, and you'll have a final chance to review the changes later. Bear in mind, your new tag should pass the community standards and, if it's inappropriate, other players can report it.
Your Gamertag will automatically change across all the devices and services. Your friends won't have to add you again. Easy!
Method #3: Xbox 360
You can change your Gamertag on Xbox 360 too. The only difference is Xbox 360 Gamertags can be up to 15 characters while Xbox One and Xbox Series consoles can only be up to 12 characters.
To change your Xbox Gamertag on Xbox 360, first open Social, then click Your Profile, and head to Settings. Click Profile, then Edit Profile, and finally, tap Gamertag. Check the availability and confirm your changes.
Why Won't My Xbox Gamertag Change?
In some cases, you can pay to change your Gamertag for the second time but it will refuse to change. It still appears as the old one in your console and across platforms.
Here are a few things to try if you can't change your Gamertag.
Wait a Few Days
Most of the time, a changed Gamertag instantly registers, but sometimes you need to wait. There could be an issue with Microsoft's servers that are preventing them from registering the new changes.
Waiting usually solves the problem. Sometimes it can take days or even weeks. Eventually, it will confirm the changes.
Reboot Your Console
Hold the Xbox button on your controller until the power options appear. Select Restart console and wait for it to reboot. Hopefully, the new Gamertag will appear in your dashboard.
Hard Reset Console
Unplug the console from the power and wait 30 seconds or more. This will reset the power supply and often helps with software issues. When your Xbox fully boots, your new Gamertag should be waiting for you.
Remove Your Profile and Log Back in
Press the Xbox button, navigate to Profile & Systems, open Settings, then Account, and select Remote Accounts. Every profile linked to the Xbox will be removed. Now, log in again.
Link a Payment Method
Sometimes Microsoft will only register the change if a payment method is linked to your account.
Contact Support
Finally, if those steps didn't fix the problem, you can contact Xbox support here.
How Many Times Can You Change an Xbox Gamertag?
You can change your Xbox Gamertag one time for free. To change it again, you need to pay a $9.99 fee or equivalent in your region's currency. Technically, it's possible to change your Gamertag as many times as you want as long as you pay each time.
Use Microsoft Rewards
xboxgiftcard image
Another option is to complete tasks with Microsoft Rewards until you can redeem the $10 Xbox Gift Card and use it to pay the fee.
1,000 Microsoft Reward Points are worth about one dollar, so you need 10,000 Points for $10. Microsoft Rewards has a wide variety of surveys and tasks to complete. You can even earn points by using the Bing browser.
The effectiveness of the Microsoft Rewards program varies depending on your region. Generally, there are more activities and opportunities to earn points in the U.S.
Can You Change Your Gamertag Back to the Original One?
In some cases, you can change back to an old Xbox Gamertag but it's not always a guarantee. The reason for that is when you change a Gamertag it becomes available and someone can snatch it up for their account.
One important point to remember is, when you change your Gamertag, the old one will be available for anyone to use. If you have a reputation, such as a famous streamer or YouTube, you may not want your old Gamertag being used by someone you don't know.
Even if you pay to change it a second time, it still might not be available. Another point to keep in mind is older Gamertags, such as Xbox 360 Gamertags that have 15 characters, are not compatible with Xbox One or Xbox Series consoles.
Gamertags tend to expire if there's no activity after two years. In that case, the Gamertag will become available to the public again. Now, if you're trying to access an old Microsoft account, that's another story, and you'll need to contact Microsoft Support here and provide more information.
Bottom Line
It's easy to change your Xbox Gamertag and you can change it once for free. Our preferred method is to use the official Change Gamertag website because it's straightforward and you can access it from any device.