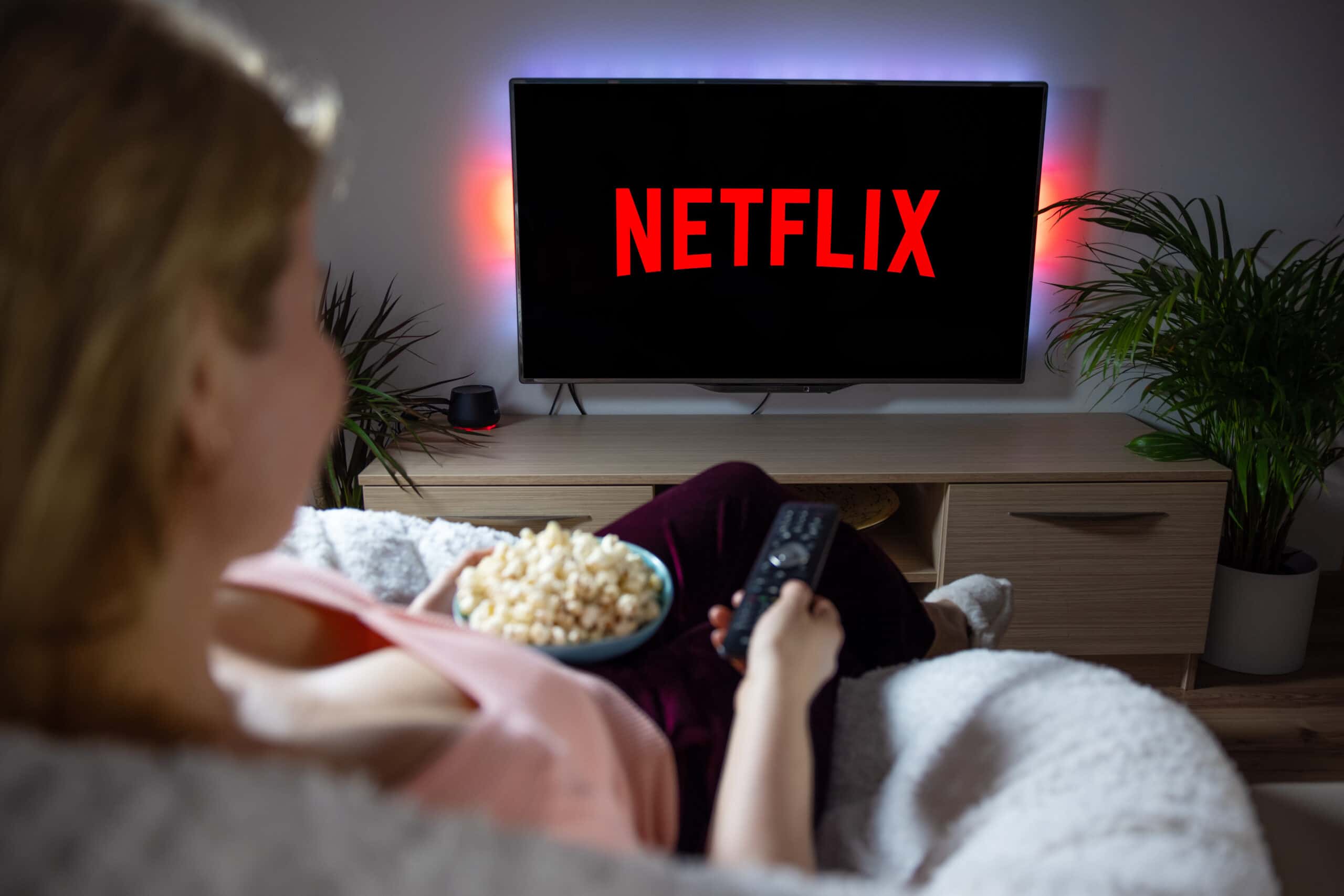 Netflix the #1 streaming service has brought millions of users joy on-demand since it launched in the late 90s. While the company provides consumers countless hours of entertainment,  subscription prices and competition have led many to click cancel. Wondering how to cancel Netflix? It's easier than you might think. Follow the three steps in our guide, and you'll cancel your Netflix in a few minutes.
How to Cancel Netflix from the Web
The easiest way to cancel Netflix is from the web. Some devices may require you to log in to cancel your subscription, making it the best place to start.
1. Log into Netflix
The first step to canceling Netflix is to log into the service. On a PC, you can go to Netflix and access your account. Once you log in, locate your user icon in the upper right corner of the screen and hover over it with your mouse to access a drop-down menu. Select Account to proceed to the next screen.
Make sure you are in the "main" account and not a secondary account for someone else in your household.
2. Access the Account Menu
Within the account menu, you can cancel Netflix or change settings on your membership, including the billing day. To start canceling your subscription to the streamer, click on the Cancel button, as shown below.
3. Cancel Netflix
From this screen, there is only one more step to end your subscription to Netflix. You have a chance to back out from here, on second thoughts. Once you click Finish Cancellation, the process is complete, and Netflix has been canceled.
How to Cancel Netflix from a Mobile Device
Canceling Netflix on your mobile is easy as ABC. The same steps apply to all smartphones, regardless of whether you use an Android device or iPhone.
1. Open the App
Sign into your Netflix app and find the user icon for your account. It is at the top of the screen on the right side, the same place it is on the web app. Tap your account to access the Profile menu.
2. Go to Account Settings
Tap on the account. You will be directed to a screen showing your account details. Depending on your device, you may have to scroll through a few screens to find the Cancel Membership button towards the bottom near the Plan Details section.
3. Cancel Netflix
See the option to cancel under billing details? Tap the button. You can finish canceling your subscription with a tap or back out to the Profiles & More section.
Conclusion
As you can see, it's easy to cancel Netflix whether you're on the iPhone 14 or using the service through your Smart TV. Restarting your membership is just as simple if you decide to come back and quicker than canceling.
If you're interested in a streaming service that offers live TV while taking a break from Netflix, check out the best cable alternatives.