Key Points
If you want to purchase bitcoin, you first need to choose a venue or trading service.
The most popular services include Binance, Coinbase, Kraken, Bitstamp, and Gemini.
Once you choose your service and create an account, you can purchase by connecting your preferred payment methods, such as bank transfer, PayPal, or credit card.
Bitcoin is a cryptocurrency and worldwide payment system. It is the first decentralized digital currency, as the system works without a central bank or single administrator. The network is peer-to-peer, and transactions take place between users directly, without an intermediary.
Buying bitcoin can be a slightly overwhelming process for the first-time buyer. However, there are several precautions that you should take before you buy. This article will help you discover how to buy Bitcoin safely and securely.
Step 1: Choose a Crypto Trading Service or Venue
If you want to buy bitcoin, the first step is to choose a crypto trading service or venue. There are many different exchanges and platforms that allow you to buy and sell cryptocurrencies. Some of the most popular include Binance, Coinbase, Kraken, Bitstamp, and Gemini.
Each exchange has its own rules and regulations, so it's important to do your research before choosing one that's right for you. Once you've selected an exchange, you'll need to create an account and deposit funds into it. Then, you'll be able to place orders to buy or sell bitcoin.
Once your account is set up, you can start buying bitcoin. Most exchanges will allow you to buy a small amount of bitcoin with a credit or debit card without requiring any ID verification. However, if you want to buy larger amounts of bitcoin (more than $10,000), you'll need to verify your identity first.
To do this, you'll generally need to provide the exchange with some personal information like your full name, date of birth, address, and phone number. You may also be asked to upload a copy of your ID (passport or driver's license) or submit a selfie with your ID in hand. Once you've been verified, you can purchase as much bitcoin as you want.
Step 2: Connect Your Exchange to a Payment Option
The next step is to connect your exchange account to a payment option. This will allow you to fund your account with USD or other fiat currency, and then use that money to buy Bitcoin.
There are a few different payment options that you can choose from:
Credit/Debit Card: One of the popular payment methods for funding crypto accounts is the credit card. Major exchanges like Coinbase and Gemini support credit card payments. To use your card, sign up for an account on the exchange, verify your identity, and then link your card to the account.
Bank Transfer: Another popular payment method is bank transfer. With this method, you'll simply need to link your bank account to the exchange and then send over funds from there. Funds may take a few days to clear, but once they do, you'll be able to buy Bitcoin.
Cryptocurrency: If you already have some crypto balance, you can use it to purchase Bitcoin on certain exchanges. A common workaround is to use "pairing" on the exchange (e.g., BTC/ETH). This allows you to convert one currency into another quickly.
Step 3: Place an Order
There are two common types of orders: limit orders and market orders. With a limit order, you specify the price at which you are willing to buy or sell Bitcoin. The exchange will then only execute the trade if the price of Bitcoin reaches that level. With a market order, the exchange will execute the trade at the best available price.
Once you place an order, it will remain in effect until it is filled or canceled. If your order is not immediately filled, don't worry. It may take some time for the trade to go through as prices can fluctuate quite a bit. You can always check the status of your order on the exchange's website or app.
Step 4: Store Your Bitcoin Safely
Now that you've bought some bitcoin, it's time to store it somewhere safe. The most common way to do this is by using a software wallet like the ones we've listed above. However you can also store your bitcoin on an exchange, but we don't recommend this as exchanges are susceptible to hacks and theft. In addition to the information above, if you'd prefer a video tutorial to explain the process to you, we found this helpful video on YouTube.
Here are some tips for storing your bitcoin:
Store your Bitcoin in a secure wallet. There are many different types of wallets available, so choose one that fits your needs.
Keep your private keys safe and secure. Your private keys are what allow you to access your Bitcoin, so it is important to keep them safe.
Do not store all of your Bitcoin in one place. Spread out your Bitcoin across different wallets and exchanges to minimize the risk of losing everything at once.
Reputable Platforms to Buy Bitcoin
There are different places to buy Bitcoin. Here are the top platforms.
Binance
One of the top cryptocurrency exchanges,Binance offers a wide range of features, including a powerful trading platform, a mobile app, and advanced security measures. You can buy Bitcoin with fiat currency (USD, EUR, GBP, etc.), or with another cryptocurrency.Binance also supports margin trading and has a huge selection of altcoins.
Coinbase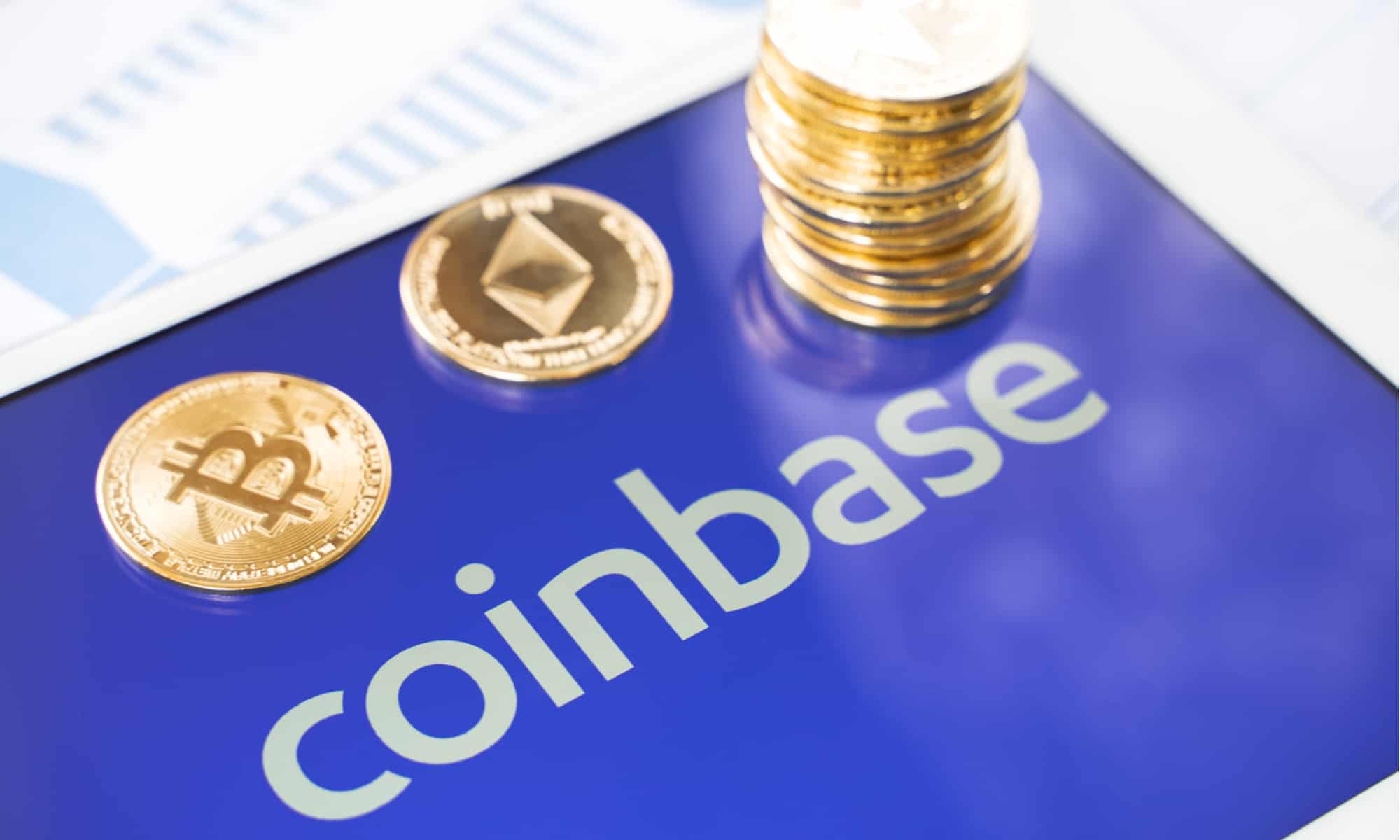 Founded in 2012. Coinbase is one of the most popular Bitcoin exchange and trading services. The platform allows users to buy, sell, and store digital currencies such as Bitcoin, Ethereum, Litecoin, and others. Coinbase allows users to buy Bitcoin with a credit or debit card, or via bank transfer. It also offers an Android and iOS app, making it easy to buy Bitcoin and other digital currencies easily. Coinbase has a large user base and is has some of the best security measures.
Bitstamp
Bitstamp is one of the oldest exchanges in operation today. Founded in 2011, Bitstamp has built a strong reputation in the industry and is a trusted name when it comes to buying and selling Bitcoin.
The platform offers a simple interface for new users, plus advanced features for more experienced traders. Fees on Bitstamp are reasonable, and the exchange supports multiple payment methods including credit cards and bank transfers. Overall, Bitstamp is a great option for those looking for a reliable and user-friendly platform to buy Bitcoin.
Kraken
US-based Krakken was founded in 2011. It's one of the pioneer exchanges to be listed in Bloomberg. This platform allows users to buy and sell cryptocurrencies such as Bitcoin, Ethereum, Litecoin, and more. Kraken offers high liquidity and low fees. While not the easiest platform to navigate, Krakken is a pretty good choice for those who want to invest or trade in cryptocurrencies.
Gemini
Gemini is a digital asset exchange and custodian that allows customers to buy, sell, and store digital assets such as bitcoin.
Founded in 2014 by brothers Winklevoss, Gemini is a regulated and licensed US-based platform that is available in the United States, Canada, the United Kingdom, Singapore, South Korea, and Hong Kong.
Crypto.com
Crypto.com is a well-established digital trading platform that has been around since 2016. It was founded by Rafael Melo, Kris Marszalek, Bobby Bao, and Garry Or. The platform offers a safe and secure way to buy Bitcoin with a credit or debit card, bank transfer, or PayPal.
Crypto.com also offers a mobile app that allows you to buy, sell, and trade Bitcoin and other cryptocurrencies on the go. The app is available for both iOS and Android devices.
If you're looking for a reputable platform to buy Bitcoin, then crypto.com is a great option.
Xapo
If you're looking for a reputable platform to buy Bitcoin, Xapo is a great option. Based in Hong Kong, Xapo is a Bitcoin wallet and vault provider that offers a wide range of features and security measures to keep your Bitcoin safe.
One of the main advantages of using Xapo is that your digital assets are stored in offline "cold storage vaults", spread out across multiple locations around the world. This makes it much harder for hackers to gain access to your coins, and even if they did, they would only be able to get a small portion of them.
Xapo also offers a prepaid debit card that you can use on ATM or point-of-sale terminal that accepts Visa. This makes it easy to spend your Bitcoin anywhere, and you don't have to worry about converting them back into fiat currency first.
Overall, Xapo is a great option for those looking for a secure and user-friendly platform to buy and store Bitcoin.
How to Sell Bitcoin
Assuming you already have Bitcoin and are looking to cash out, there are a few things you'll need to do. First, you'll need to find a reputable Bitcoin exchange or trading platform that will allow you to sell your Bitcoin.
Once you've found a suitable platform, you'll need to create an account and verify your identity. With verification complete, you'll be able to link your bank account or debit card and sell your Bitcoin for fiat currency.
The process of selling Bitcoin can vary depending on the platform you're using, but typically it will involve specifying the amount of Bitcoin you want to sell and selecting a payment method. Once your transaction is processed, the fiat currency is deposited into your account.
Up Next
The image featured at the top of this post is ©Ken stocker/Shutterstock.com.