Tesla, a leading maker of electric vehicles, has quickly risen to prominence in recent years because of its cutting-edge technology and green transportation philosophy. Tesla vehicles have swiftly become a status symbol for individuals looking for an eco-friendly, high-performance vehicle with many variants to choose from.
A Tesla's cost is probably one of your first concerns if you're considering buying one. The answer to this question depends on the particular model you're considering and any modifications or enhancements you wish to make.
This guide will detail the pricing range for each Tesla model currently available on the market. We'll examine everything, from the reasonably priced Model 3 to the luxurious Model S Plaid, so you can confidently choose a Tesla that matches your demands and budget.
There is undoubtedly a Tesla model for you, whether you're a tech geek seeking the most cutting-edge electric car technology or simply searching for a dependable and environmentally friendly vehicle.
Tesla Model 3 Cost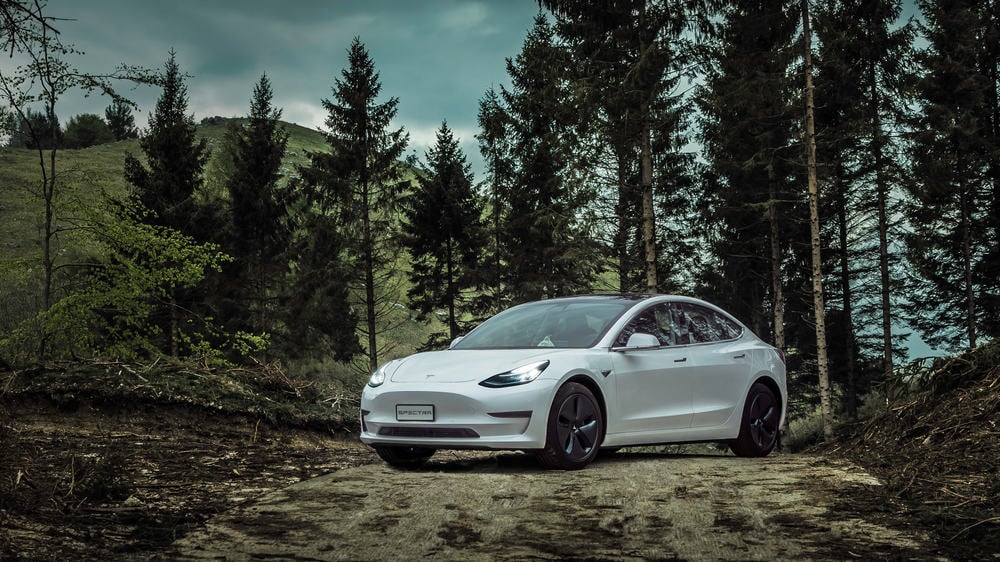 The Tesla Model 3 is an electric car with a range of features and extras that fit various budgets and needs. This vehicle has three primary versions: Standard Range, Long Range, and Performance. The specifics and prices for each option vary, as you can see below.
Standard Range
The Standard Range Tesla Model 3 with a Rear-Wheel Drive drivetrain is the most affordable option. It has a 50 kWh battery pack, a rear-wheel drive system, and a 272-mile range estimated by the EPA.
This model has a top speed of 140 mph, can accelerate from 0 to 60 mph in 5.8 seconds, and comes with a 15-inch touchscreen, Autopilot abilities, plus 18-inch Aero wheels as standard. The Standard Range Plus starts at $42,990.
Long Range
The Tesla Model 3 Long Range edition has more options than its Standard Range counterpart, boasting one of the market's longest ranges for an electric vehicle at 358 miles (estimated by the EPA). It has a 75 kWh battery pack and can reach 145 mph at top speed, accelerating from 0 to 60 mph in 4.2 seconds.
Other features include 18-inch Aero wheels, self-driving capabilities, a glass roof, advanced climate controls, and a 15-inch touchscreen. It's important to note that this model isn't available yet, so its price will be announced when it is officially unveiled later in 2023.
Model 3 Performance
The Performance model is the top-of-the-line Model 3 with the highest power, speed, and range. It is an incredible vehicle with a sleek design and advanced features. Although it has the same 75 kWh battery pack as the Long Range variant, it performs better because of a dual-motor all-wheel-drive system.
The Performance Model 3 has a top speed of 162 mph and can go from 0 to 60 mph in under 3.1 seconds. Moreover, it has red brake calipers, a carbon fiber spoiler, and 20-inch Überturbine wheels. The price for the Performance Model 3 starts at $53,990.
It is important to note that each Model 3 variation also offers extra options, such as new exterior colors, interior options, and improved Autopilot features. The vehicle's cost may drastically rise due to these options.
But even the simplest models of the Model 3 come with outstanding features and capabilities, making it an appealing choice among electric vehicles for buyers. When it comes to currently available Model 3 variants, eligible buyers qualify for a $7,500 federal tax credit, so the Tesla costs may decrease significantly.
Tesla Model Y Cost
The Tesla Model Y is a fantastic all-electric compact SUV that was released in 2020. It comes in two options: the Long Range and the Performance. Both of these models are built on the same platform as Tesla's Model 3 sedan and share numerous features and specs.
Model Y Long Range
The Model Y Long Range boasts an impressive range of 330 miles per charge, with a 0 to 60 mph time of 4.8 seconds, a top speed of 135 mph, and all-wheel drive as standard for its base price of $54,990 — making it one of the most affordable electric SUVs on the market. It has a panoramic glass roof, a 15-inch screen, and Autopilot driver assistance.
Model Y Performance
Meanwhile, the Performance model has a range of 303 miles per charge and can rocket from 0 to 60 in just 3.5 seconds while reaching speeds up to 155 mph. However, it's priced at $58,990 due to additional features like a lowered suspension, high-performance brakes, and 21-inch wheels.
No matter which model you choose with Tesla's Model Y, you'll get unparalleled performance and great value for money, especially with the Long Range model costing under $50k with the available $7,500 credit.
Tesla Model S Cost
Tesla Model S is an all-electric luxury sedan that has been around since 2012. It now exists in two different variations after undergoing numerous alterations throughout the years. Each variation has its own cost and specs.
Model S Long Range
The Long Range model of the Tesla Model S is the entry-level Model. It has a dual-motor arrangement that provides power to all four of its wheels. With its 85kWh battery pack, the Long Range variant has an estimated range of 405 miles on a single charge.
It can accelerate from 0 to 60 mph in just 3.1 seconds and has a top speed of 149 mph. The starting price for the Long Range variant is $89,990.
Model S Plaid
The Plaid model is currently the best-performance Model S. It has tri-motor all-wheel drive (AWD) and includes a 100 kWh battery pack, which is thought to give it a 396-mile range on a single charge. The Plaid model can accelerate from 0 to 60 mph in just 1.99 seconds and has a top speed of 200 mph. It has a $109,990 beginning price.
Tesla Model X Cost
The Tesla Model X is an all-electric SUV with futuristic features and up to 348 miles of range. This family-oriented car combines luxury, performance, and sustainability. Two versions are available: the Model X Long Range and Model X Plaid, albeit with different specs and price points.
Model X Long Range
The Long Range version has a 100 kWh battery for a range of up to 348 miles, dual-motor all-wheel drive for a maximum power output of 670 horsepower, and can go from 0 to 60 mph in 3.8 seconds with a top speed of 149mph.
It also comes with a roomy interior for up to seven passengers, a 17-inch touchscreen display for entertainment and control functions, a panoramic windshield, and Falcon Wing rear doors — all for $99,990.
Model X Plaid
The Plaid version has the same battery (100 kWh) but with a range of up to 333 miles instead. It has three electric motors (one front motor, two rear motors) producing 1020 horsepower, and it can accelerate from 0 to 60 mph in just 2.5 seconds with a top speed of 149 mph.
Features are similar to the Long Range variant, with a bonus of an upgraded sound system and 22-speaker audio system, but at a much steeper rate of $109,990.
Tesla Costs for Future Vehicles
Tesla has been previewing and giving hints about their upcoming models for consumers. We can give you a glimpse of what's to come, even though we don't know the exact details of their new Tesla costs and features.
2023 Tesla Roadster
The long-awaited 2023 Tesla Roadster is just around the corner, and it will be a high-performance supercar with impressive speed and range capabilities. It'll come with a hefty price tag, though — the base model is estimated to cost $200,000. And for those wanting something even more exclusive, there's the limited edition Founder's Series costing $250,000.
You're sure to get a lot of bang for your buck, though with ranges of up to 620 miles per charge, a 0-60 time of 1.9 seconds, and a top speed of over 250 mph, this electric vehicle is sure to turn heads! It'll also come with advanced features like semi-autonomous driving tech and rapid charging capabilities.
Overall, the Tesla Roadster looks set to be the ultimate top product from Tesla, showing off its engineering and technological prowess.
Tesla Cybertruck
The highly anticipated Tesla Cybertruck is expected to debut in 2023. This unique all-electric pickup has generated a lot of buzz due to its cutting-edge design and remarkable specs. It will come in three different models with varying prices.
The single-motor rear-wheel drive is expected to range 250+ miles, a 0-60mph time of under 6.5 seconds, and a towing capacity of 7,500 pounds with a payload of 3,500 pounds at an estimated $39,900. The dual motor all-wheel drive variant has a range of 300+ miles and can accelerate from 0 to 60 mph in under 4.5 seconds with a towing capacity of 10,000 pounds and payload capacity of 3,500 pounds, estimated at $49,900.
Finally, the top-of-the-line tri-motor all-wheel drive will offer up to 500 miles range with 0-60 mph acceleration time of under 2.9 seconds. It also features a 14,000-pound tow rating and payload capacity of 3,500 pounds, estimated at $69,900.
However, it's important to note that these prices may be adjusted before release, and there may be additional features at an extra cost. Still, the Tesla Cybertruck is sure to be an exciting addition to the lineup!
How Much Is a Tesla: Bottom Line
Tesla has an array of electric vehicles to suit various needs and preferences, with prices varying depending on the Model and features. The Model 3, the most affordable Tesla, starts at around $42,990, while the luxury sedan Model S commences at roughly $89,990.
The SUV Model X begins at around $99,990, and the crossover SUV Model Y at around $54,990. Plus, Tesla's upcoming eco-friendly pickup truck Cybertruck is projected to cost around $39,900.
Tesla cars are renowned for their power, top-notch technology, sustainability, and resale value. Though they can be more expensive than conventional gasoline-powered vehicles, Teslas possess amazing qualities like long ranges and superior, cutting-edge features, making them a great option for those seeking a stylish ride with minimal environmental impact.
Ultimately, whether or not you decide to purchase a Tesla rests on your budget constraints, needs, and desires. However, with all their advanced specs and technological innovations, any discerning car buyer should consider investing in a Tesla to stand out while still protecting our planet.