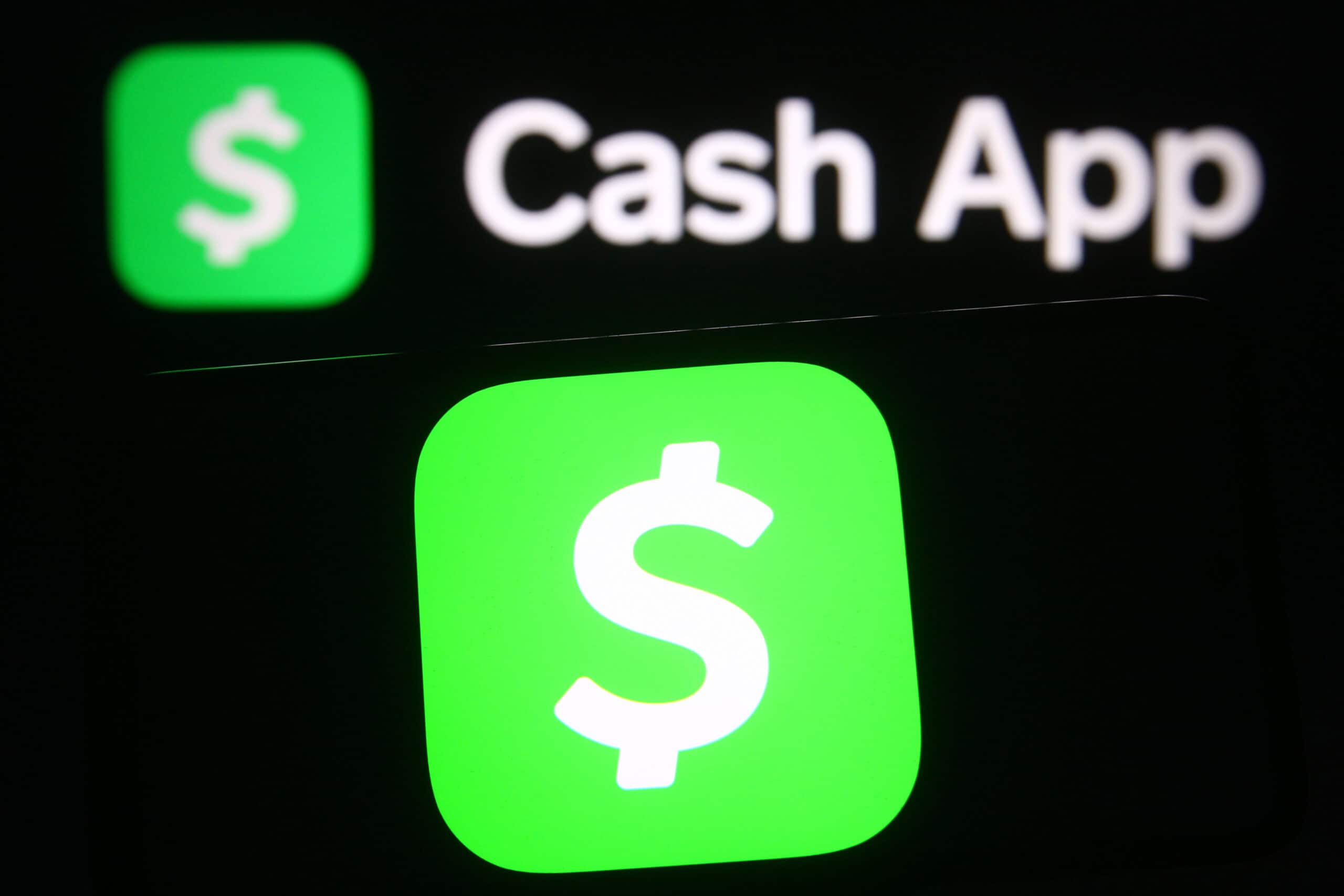 Not many people walk around with cash when shopping, dining out, or paying tuition fees or rent. Luckily, technology has made it easier to make peer-to-peer (P2P) payments from anywhere. Cash App is an excellent example and is the go-to choice for many people since 2013. The app allows you to send and receive money instantly. However, you need to pay specific Cash App fees for any financial service you opt for.
Cash App is pretty simple to use. You just need to download the Cash App on your smartphone and register to start making transactions. Using Cash App, you can also buy Bitcoin and stocks and even file your taxes. While that sounds amazing, Cash App charges fees depending on the service you use. If you're unsure of the entire Cash App fee structure or how things work, keep reading to find answers. So, let's dive in! 
What Is Cash App?
Cash App is an online P2P payment service for mobile phones, including iOS and Android. It's a competitor to PayPal, Venmo, and Zelle, allowing users to send and receive money in seconds. The typical features of Cash App include money investment, transactions, Bitcoin purchasing and selling, withdrawals from ATMs, and receiving paychecks via direct deposits. You can also file your taxes with Cash App Taxes (previously called Credit Karma Tax) without any charge. However, you may have to pay Cash App fees for other services. 
Many call Cash App a "mobile banking app," but it is more like a financial platform that collaborates with multiple banks to offer many services. The Federal Deposit Insurance Corporation (FDIC) is the primary insurer of your account balance through partner banks. Meanwhile, Cash App Investing LLC, a registered member of the Financial Industry Regulation Authority (FINRA) and the Securities and Exchange Commission (SEC), takes care of the investing services. 
The app has a simple interface. Once you sign up, you have to enter your friend's phone number, email address, or $Cashtag registered on Cash App to send them money. You as the sender and the recipient must have a Cash App account.
Is There a Cash App Debit Card?
Yes, the Cash App Cash Card or Debit Card exists. It is available for anyone 13 years or older after registering on the app. However, users between 13 and 18 must seek their guardians' or parents' approval to access advanced Cash App features.
Because it's directly connected to your Cash App's balance, you can add money to Google Pay, Apple Pay, and other digital wallets.
You can use the Cash App card to purchase anything offline and online. You can also make ATM withdrawals with the card at a particular fee. However, Cash App applies a strict restriction to the withdrawal amount, including the following limits:
$310 for every transaction
$1,000 daily
$1,000 weekly
You'll also be charged varying Cash App fees when using your Debit Card for different financial services.
How Does Cash App Work?
Before you start using Cash App, you must first download it from Google Play Store or App Store. You can also visit Cash App's official website to sign up for the app. Once done, you can use your account to benefit from the following features:
Quick Transactions
To send and receive money with your Cash App account, you must link it to your current bank accounts. Once verified, you can start making transactions right from your smartphone. Just enter the amount in dollars in the green "Payment" tab and then choose "Request" or "Pay" to initiate the payment. 
You must also create your unique username, a $Cashtag, to allow others to find you easily on the app. Similarly, you can search for friends with their $Cashtags to pay or request money.
Cash App will offer you two options when initiating the payment: sending funds from the linked bank account or Cash App Balance. Both these options are safe and secure, so you can choose any.
Transfers To Bank Accounts
Your money is stored in the app as Cash App Balance, and all the received payments are transferred into it. So, it's your choice to keep the money in your Cash App Wallet or transfer it to your verified bank account. 
Remember, different Cash App fees apply to instant bank account transfers. But if you don't want to pay extra charges, you can select the free standard transfer option that only takes up to three business days for the transfer.
Account Top-Up 
You can't send money from your Cash App account if it doesn't have a balance. The app lets users add cash to their accounts from the "Banking" tab. Open it, choose "Add Cash," enter the amount you want to add, and tap "Add" to complete the process. That's precisely how the Cash App works!
What Are Cash App Fees for Different Services?
Cash App doesn't charge the users any annual fees, including no maintenance and account charges. But it does apply varying charges depending on the financial service you use in the app. Below are some standard Cash App fees you must consider when making transactions:
Credit Card Transaction Fees
Cash App lets users transact from their credit cards linked to their accounts. However, it comes at a service fee of 3% of the total payment. The platform supports a range of credit card networks, such as American Express, Visa, Mastercard, and Discover. 
Cash App Fees for Instant Transfers
Cash App offers two cash-out options for your balance: making standard deposits to your bank account or instant deposits to your debit card. Your bank account and the debit card must be linked to your Cash App account. 
Standard deposits typically don't have any fee, with transfers taking between 1-3 business days. On the other hand, instant deposits attract a 0.5%-1.75% fee for receiving the money on a debit card. You can also use the Cash Card to pay for purchases, without transferring money to your debit card or bank account.
Cash App Fees for Investment 
You won't be charged for opening an investment account in the Cash App. What's more, your account has no commission or minimum balance maintenance fees. However, if you're investing in a governmental agency's stocks, varying charges ma apply for your trades. You can know about the amount when confirming your transaction.
Cash App Fees for Bitcoin Transactions
Buying or selling Bitcoin from the app also atttracts fees. These vary, depending on the amount of Bitcoin you want to sell or buy. Add them to the app, and the fee will appear on the trade confirmation prompt before the transaction is completed. Typically, the fee is between 2% to 3%. 
Cash App Fees for ATM Withdrawals
Cash App charges between $2-$2.50 for every ATM withdrawal. This fee excludes the default ATM charges for withdrawals from another bank's card. 
You can avoid some ATM fees on Cash App through direct deposits. The app allows you to exceed the $300 threshold to be eligible for ATM fee reimbursement of $7 maximum for every withdrawal. You can get three reimbursements in 31 days.
Venmo vs. Cash App Fees: Which App Charges More?
While Cash App fees may not look much, they may have a significant impact in the long run. Let's compare its charges with another P2P service's fees, like Venmo, to understand where Cash App stands. 
| | Venmo fees | Cash App fees |
| --- | --- | --- |
| Sending money through app balance, debit card, or bank | $0 | $0 |
| Sending money through credit card | 3% | 3% |
| Receiving money | $0 | $0 |
| Standard bank transfers | $0 | $0 |
| Instant transfer to debit cards | 1.5% (starting from 25 cents to $15) | 0.5%-1.75% (starting from 25 cents) |
| Investments | | $0; but some government agencies charge varying trade fees  |
| Buying or selling cryptocurrency | 1.5% to 2.3% (starting from 50 cents) | Varies, but typically stays between 2% to 3%) |
| ATM withdrawals | $0 in-network and $2.50 out-of-network | $2-$2.50 for every withdrawal, but there are ATM fee reimbursements too. |
Venmo and Cash App fees have almost similar fees. Both charge a 3% standard fee on credit card transactions. The most prominent between Venmo and Cash App is the ATM network. Venmo is a part of it, while Cash App isn't. Also, Cash App has a stock investment feature, and Venmo doesn't. 
Wrap Up
Cash App has no account opening or registration fees but charges for any extra financial service. For example, if you want to send money to your friend through your credit card, the Cash App fee for this feature is 3% of the total payment. Similarly, instant transfers to a debit card come for 0.5%-1.75% of the amount. You can sell, buy, and exchange Bitcoin for 2% to 3% fees. ATM withdrawals cost $2-$2.50 per withdrawal, but you can also get fee reimbursements for up to $7 on every withdrawal. Investments in Cash App are free, and so are sending and receiving money via bank, Cash App Balance, and debit card. Specific charges don't apply to standard bank transfers.