Apple is one of the top companies driving the world's digital innovation. From the iPhone to the iPad and countless other revolutionary products and technology, Apple has singlehandedly changed the tech world. Apple Pay is one of the company's recent groundbreaking tech. But how does Apple Pay work? Starting with the basics and features, we'll walk you through the inner workings of Apple Pay.
Apple Pay: The Basics
| | |
| --- | --- |
| Developer | Apple, Inc. |
| Released | October 20th, 2014 |
| Founder | Greg Kerr |
| Operating system | iOS |
| Supported languages | English and 39 others |
| App type | Mobile payment service |
| App cost | Free |
| Bitcoin trading | No |
| Stock trading | No |
| Age limit | 13 and up |
How Does Apple Pay Work: 5 Fast Facts
Apple Pay has grown from a simple in-app payment method to an enormous contactless mobile solution and online payment tool. Using Near-Field Communication (NFC) technology built right into Apple devices and payment terminals alike, Apple Pay is as versatile as can be.
Apple Pay also includes support for Apple Cash. Allowing users to send and receive money directly through iMessage, this peer-to-peer payment service functions much the same as Venmo. However, some take issue with its lack of a designated app outside of iMessage.
Beyond mobile, app, and in-store payments, Apple Pay has also evolved into a way to pay for public transportation. While only available in select cities now, Apple Pay lets users make super quick payments while boarding public transit — No tickets or cards are required.
In addition to working at payment terminals and Safari sites, Apple Pay offers seamless integration within various iOS apps. Users can make purchases, donate to charities, and order food.
After launching in the United States in 2014, Apple Pay grew its reach to dozens of countries in the following years. Apple Pay is supported in more than 60 countries and territories worldwide.
How Does Apple Pay Work: Explained
You likely already know that Apple's mobile payment service Apple Pay allows users to make purchases using their iPhone, Apple Watch, iPad, or Mac. But what you might not know is this: How does Apple Pay work? What's this magical technology that allows us to enjoy seamless, secure, contactless mobile payments? It all comes down to NFC or Near-Field Communication. While it might not sound familiar, NFC is already inside your debit cards, credit cards, and payment terminals nationwide.
When setting up an Apple Pay account, you'll enter your credit or debit card information into the Apple device's Secure Element. Apple uses this special chip to encrypt and protect your personal information. Thanks to the Secure Element, Apple's servers never see or share your card information or personal financial data. It's all encrypted for your protection and security. Instead, Apple merely sees your Funding Primary Account Number (or FPAN). This dynamic code is unique to each customer, vendor, and bank.
Apple Pay facilitates online transactions by communicating your encrypted dynamic code to the merchant. In a physical store, however, the process looks a little different. When you hold your iPhone or Apple Watch by the payment terminal, the devices communicate through the NFC. Your Apple device sends your unique code to the terminal, and the terminal receives it from the Secure Element. Your physical card numbers or bank info is never actually disclosed. It's all done through these encrypted tokens.
Various Features of Apple Pay
Apple Pay has various convenient features and tools available at your disposal. You can make secure and convenient contactless payments in physical stores by holding your iPhone or Apple Watch near a compatible NFC payment terminal. This technology also works for public transit in certain cities where Apple Pay is integrated. Tap your iPhone or Apple Watch at supported terminals to pay for public transportation.
Beyond contactless payments, Apple Pay enables you to complete online transactions within supported applications or websites. You don't have to enter the amount manually. This works within apps, Safari sites, and other supported online retailers across the iPad, iPhone, and MacBook. Apple Pay can also store and manage loyalty cards for in-app and online retailers, allowing you to rack up points and rewards inside the Wallet app as you make your purchases.
We'd be remiss not to mention Apple Cash, as well. Apple Cash functions the same way as Venmo, facilitating peer-to-peer payments between two users. Apple Cash is only available in the United States and is supported within the iMessage app. With Apple Cash, you can split bills, pay back friends, or send virtual payments securely and quickly. Apple's next-level security measures protect Apple Cash and its features.
The History of Apple Pay
Although Apple's mobile payment service launched in October 2014, Apple Pay's history dates back even earlier. Apple began developing its PayPal and Venmo rival as early as January 2013. The earliest patents for the eventual Apple-branded mobile payment service were filed in 2013, as well. However, you could trace it back even further to Apple's acquisition of the AuthenTec system in July 2012. The acquisition of Authentec was a significant leap forward for the mobile payment service.
Surprisingly, Apple knew that mobile payments had enormous potential to revolutionize how the world makes payments. With sales of smartphones and smart accessories burgeoning, Apple pushed hard to get Apple Pay in people's hands (and pockets) quickly. Using its existing user base and leverage on its massive trust, Apple hoped its big bet on mobile payments wouldn't fall flat. Luckily, it was quite the opposite. Apple Pay was an enormous hit.
Released in 2014, Apple Pay quickly grew to over 500 million active users across the globe. Apple partnered with major credit card companies, top retailers, and trusted financial institutions to create a secure payment platform. The company chose the iPhone 6 as the first model to support the tech. Today, every subsequent iPhone, iPad, Apple Watch and Mac release has supported Apple Pay functionality.
How Does Apple Pay Work Compared to Other Mobile Payment Services?
If you're here, you're probably wondering, "How does Apple Pay work compared to similar mobile payment services?" Apple Pay stands out compared to competitors such as PayPal, Venmo, Cash App, and Zelle. From Apple Pay's exclusivity to Apple products, its Secure Element and biometric authentication technology, and its Near-Field Communication, Apple Pay works differently than its closest mobile payment alternatives. Here's how.
Apple Product Exclusivity
Apple Pay seamlessly integrates with Apple's ecosystem of devices, including iPhones, Apple Watches, iPads, and Macs. This cohesive and comprehensive integration guarantees a consistent user experience across multiple devices and increases convenience for Apple users across the board. No Android, Google, or Samsung phones will ever be able to use Apple Pay or Apple Cash because of this Apple product exclusivity.
Secure Element Tokenization
Apple Pay relies on the integration of a dedicated chip called the Secure Element. This Secure Element chip safely stores and encrypts users' personal and financial information. Additionally, Apple Pay uses this Secure Element for the purpose of tokenization. This means generating unique transaction codes (i.e., tokens) for each payment processed instead of sharing actual card details. This adds yet another layer of security to an already ultra-secure process.
Biometric Authentication
From Touch ID to Face ID, Apple Pay makes biometric authentication simpler and more accessible. Relying on fingerprints and facial scans to verify users' identities and authorize transactions helps enhance security to levels not previously reached in mobile payment services. Not only does this strengthen security, but it also prevents unauthorized use of Apple Pay by cybercriminals or hackers. You didn't see this sort of advanced security before Apple Pay.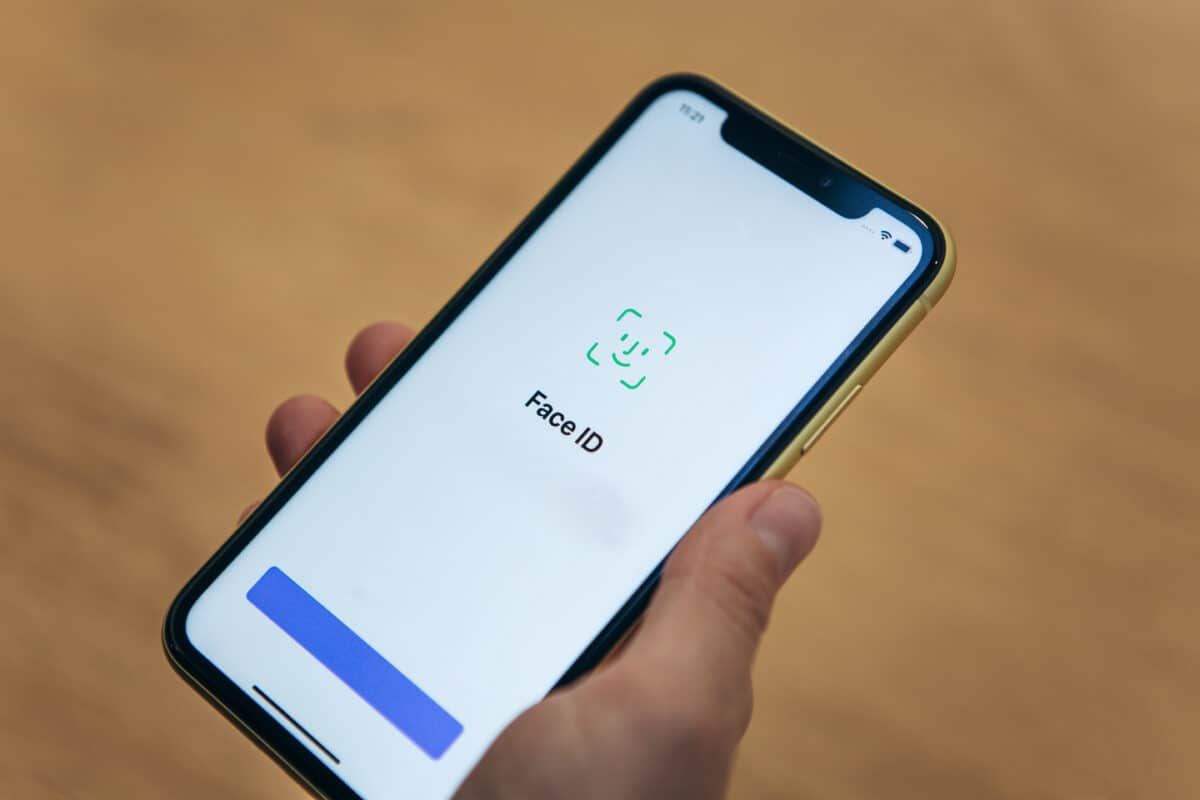 Near-Field Communication Technology
Apple Pay's Near-Field Communication technology set's apart from its competition. While Google Pay and others have built-in NFC tech in their smartphones, no company has used NFC as far and wide throughout their product line as Apple. Most of its rivals draw the line at smartphones, but Apple ensured the Apple Watch, the iPad, and the Mac could all support Apple Pay.
The image featured at the top of this post is ©TippaPatt/Shutterstock.com.