Key Points
Afterpay is a buy-now-pay-later service that allows users to split purchases into four interest-free installments, typically paid every two weeks.
Unlike traditional credit cards, Afterpay offers a no-interest payment plan, helping users avoid accumulating debt.
Afterpay can be used for in-store purchases through the Virtual Afterpay Card or the Afterpay mobile app.
There are no interest fees or credit checks with Afterpay, but late fees may apply if payments are missed.
Have you ever wondered how Afterpay works? This popular buy-now-pay-later (BNPL) service has gained significant traction in recent years by offering an interest-free payment plan option for shoppers. Launched in Australia back in 2015, Afterpay debuted in the U.S. in 2018 and has been widely used by consumers looking for a convenient way to spread out their purchases over time.
When you choose Afterpay at checkout with your favorite store, it's essentially a modern twist on the old layaway concept. But, instead of waiting to receive your items, you can take them home right away. Afterpay allows you to split your purchase into four equal installments, typically paid every two weeks. Which makes it an attractive option to fit within your budget without incurring interest. It's important to note that Afterpay is only available at certain retailers. So, you'll want to double-check before moving forward with checkout.
In this article, you'll learn how Afterpay works and its benefits, so you can decide if it's right for you.
What Is Afterpay?
Afterpay, a buy-now-pay-later (BNPL) service, was launched in 2015 in Australia and made its debut in the US in 2018. Since its inception, the platform has gained extraordinary popularity and expanded its reach to thousands of retailers worldwide through the Afterpay app.
When you're shopping, you can take advantage of Afterpay's BNPL service to break your payment up into four interest-free installments. The platform enables you to minimize your upfront costs when purchasing goods and services, without the need for a traditional credit card.
How Afterpay Differs From Traditional Credit Cards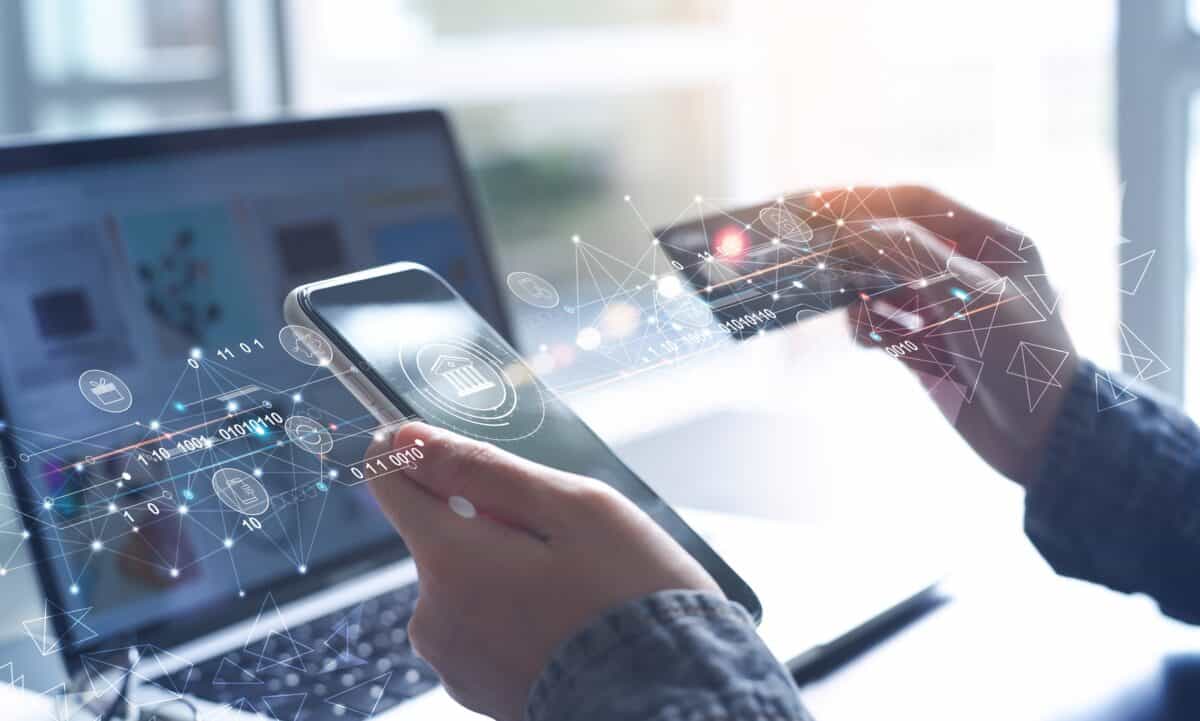 Unlike conventional credit cards, which often come with fees and interest rates, Afterpay provides a no-interest payment plan. This approach helps you avoid accumulating debt while still being able to finance your purchases. Here are some of the key differences between Afterpay and traditional credit cards.
No Interest Rates. Credit cards typically charge interest on outstanding balances, while Afterpay offers an interest-free payment option.
Lower Late Fees. Although both credit cards and Afterpay may impose late fees for missed payments, Afterpay's fees are usually capped and prevent excessive charges.
Payment Frequency. With traditional credit cards, you receive a monthly bill for a statement balance, whereas Afterpay divides your payment into four equal, bi-weekly installments.
Variable Purchasing Limit. Credit cards may provide higher spending limits based on your credit history. In contrast, Afterpay's spending limits vary depending on your payment history and the store's policies.
How Afterpay Works
To start using Afterpay, you need to create an account on their website or mobile app. All you need to do is sign up for the app and provide information like your name, email address, and phone number. Then, you can link your credit or debit card to your account.
Making a Purchase
After you've set up your Afterpay account, you can shop at your favorite stores using Afterpay, either in-store or online. Simply go through the regular checkout process, and when it's time to choose a payment method, select Afterpay. Instead of paying the full purchase amount upfront, it will divide your payment into four payment installments.
Payment Schedule and Installments
Afterpay splits your purchase into four equal installments, which are due every two weeks. The first payment is due when you checkout. The following payments will be due every two weeks until you have paid the balance off. You can also choose to make additional payments or pay off your balance early without incurring any penalties.
Using Afterpay for In-Store Purchases
There are a few different ways to pay using Afterpay. Following are the two main ways to pay in-person using Afterpay.
Using the Virtual Afterpay Card
The Virtual Afterpay Card is a digital card within your Afterpay mobile app that allows you to make purchases using Apple Pay or Google Pay. Once you set up the Afterpay Card in the app, you can easily use it at participating stores that accept digital wallets. This provides you with the convenience of contactless payments combined with the ability to pay for your purchases using an installment-plan.
Using the Afterpay Mobile App
For in-store shopping using Afterpay, you'll need to download the Afterpay mobile app on your phone. Then, follow the instructions to set up your Afterpay Card and add it to your Apple Wallet or Google Wallet. When making a purchase, simply tap your phone at the checkout as you would for any contactless payment.
Fees, Interest, and Credit Impact When Using Afterpay
One great thing about Afterpay is that you won't be charged with any interest on your payments. However, it's important to be aware of any late fees that may occur if you fail to make your payments on time. While the primary attraction of Afterpay is its zero-interest policy, being mindful of potential fees can help avoid any unnecessary costs stacking up.
There's no credit check during signup and it won't impact your credit score. Nevertheless, there might be consequences if you fail to manage your payments. If you repeatedly miss payments or default on your payment plan, Afterpay has the right to report your late payments or defaults to credit bureaus. Subsequently, this can harm your credit score. Using Afterpay responsibly, by ensuring that you make all your payments on time, can help you maintain a neutral credit impact.
Pros and Cons of Using Afterpay
Pros of Using Afterpay
With Afterpay, you can enjoy interest-free payment plans when shopping with partnering retailers. This means you don't have to worry about paying extra for your purchases over time. Plus, you won't need to pay any upfront charges when using Afterpay. You just need to make sure you pay your installments on time to avoid any late fees.
Afterpay allows you to split your purchases into smaller installments, making it easier for you to manage your budget. This can help you better distribute your expenses over time and avoid overspending. Finally, some shops might offer exclusive deals and promotions to Afterpay customers, allowing you to get more value out of your shopping experience.
Cons of Using Afterpay
If you fail to make an installment payment on time, Afterpay might charge you a late fee. Initially, you could be charged $10, and an additional $7 fee for every week that the payment remains outstanding. While Afterpay doesn't typically report late payments to credit bureaus, continuously failing to pay your installments might lead to debt collection efforts, which could ultimately affect your credit score.
Also, the convenience and accessibility of Afterpay can lead some customers to make impulsive purchases that they might not have made otherwise. In short, this convenience could result in overspending and difficulty managing your finances.
Afterpay Refund and Return Policy
When you shop with Afterpay, it's important to understand the return policies of the retailer you're buying from. Afterpay works within the retailer's return policy, so make sure to review their guidelines before making a purchase. If you're able to return the item based on the store's policy, then you can move forward. Keep in mind that Afterpay handles returns differently based on whether or not you made the purchase using the Afterpay Card.
Afterpay Refund Process
The process of getting a refund on your Afterpay purchase depends on how much you have already paid. In general, refunds are applied starting with your final payment and work backward to earlier payments. For full refunds, the full amount of the order will be refunded. Any payments you've made will be refunded back as well.
If you return only part of your order, then the refund amount will be applied towards your remaining balance, starting with the earliest payment due and working forward. They may adjust your payment schedule to reflect this new balance. If the refund amount is greater than what you owe, Afterpay will refund the difference to your original payment method.
Remember, Afterpay returns work the same way as returns using other traditional payment methods. Once the retailer's warehouse receives and processes your return, you'll receive a refund through Afterpay if you've paid off your installments.
In Closing: How Does Afterpay Work?
Hopefully, you have a better understanding of how Afterpay works now. Afterpay can be a great way to pay for items you need in installments, instead of having to save up. Plus, having no interest fees or credit checks makes it a more attractive option. However, it's important to keep your budget in mind when you make purchases and not act impulsively.
The image featured at the top of this post is ©Przemek Klos/Shutterstock.com.