Key Points
Herbert Wells was an English writer and published author.
During Wells' lifetime, he was a forward-thinking, social critic.
Wells was nominated for the Nobel Prize in Literature four times but didn't win.
He was also interested by sci-fi topics such as aliens, time travel, and atoms.
Who was Herbert Wells?
Herbert Wells (also known as H.G. Wells) was an English writer and published author. He was knowledgeable in many different genres and wrote dozens of short stories, novels, and works of social commentary, political views, satire, history, and biographies. Wells is best remembered for his science fiction novels and is referred to as the "father of science fiction."
During Wells' lifetime, he was a prominent, forward-thinking, social critic. Wells was also eugenic. He used his literary work to develop his vision on a global scale. He wrote stories about utopias and space travel. In his science fiction work, Wells imagined time travel, aliens, even the atom. Wells was nominated for the Nobel Prize in Literature four times but didn't win.
Early life
Herbert Wells was born on September 21, 1866. He was born at Atlas house in Bromley, Kent. Wells was nicknamed "Bertie" by his family and he was the fourth and last child of Sarah Neal and Joseph Wells. Joseph Wells was a former domestic gardener, shopkeeper, and professional cricketer and Sarah Neal was a former domestic servant.
Wells' family had a shop where they sold china and sporting goods. Unfortunately, the shop did not prosper, but Joseph Wells managed to earn a small income from the shop and playing professional cricket for the Kent county team. Joseph Wells earned his professional cricket money from voluntary donations after games or from small payments from the clubs where matches were hosted.
In 1874, H.G. Wells was in an accident that left him bedridden and with a broken leg. To stay occupied, he began to read books from the local library. These books provided a great escape and also encouraged Wells to write. In that same year, following the bankruptcy of Morley's earlier school, Wells entered Thomas Morley's Commercial Acadely, a private school founded in 1849.
The curriculum was focused on activities that would be useful to tradesmen. Wells attended Morely's Academy until 1880.
In 1877, Joseph Wells suffered a fractured thigh. This put an end to his career as a cricketer, and his earnings were not enough to provide for his family. The Wells family instead looked to place their sons as apprentices in various occupations.
From 1880 to 1883, Wells was an apprentice as a draper at Hyde's Drapery Emporium in Southsea – Wells' time apprenticing for Hyde inspired his novels "The Wheels of Chance," "The History of Mr. Polly," and "Kipps." These stories were a critique on society's distribution of wealth. This was just the start of Wells's venture into literature.
Wells' parents had a tough marriage – much of it was because of his mother's protestant beliefs and his father being a freethinker. His mother was a lady's maid at Uppark, and one of the conditions of her work was that she did not have a living space for her husband and children. From then on although they never divorced and remained faithful to one another, Joseph and Sarah lived separate lives.
Career
Pupil-Teacher – National School at Wookey
In October of 1879, through the help of a distant relative, Arthur Williams, Well's joined the National School at Wookey in Somerset as a pupil-teacher. A pupil-teacher is a senior pupil who acts as a teacher of younger children. This did not last, in December, Arthur Williams was dismissed, and Wells returned to Uppark.
Draper – Hyde's Drapery Emporium
After a short apprenticeship at a chemist, Wells signed his apprenticeship papers at Hyde's. From 1880 to 1883, Wells was an apprentice as a draper at Hyde's Drapery Emporium in Southsea. The years he spent in Southsea had been the most miserable of his life to that point, but his good fortune at securing a position at Midhurst Grammar School meant that Wells could continue his self-education in earnest.
Pupil-Teacher – Midhurst Grammar School
In 1883, Wells accepted an opportunity from Midhurst Grammar school to become a pupil-teacher again. Securing this position meant that Wells could continue his self-education.
Pupil-Teacher – Normal School of Science
In 1884, Wells won a scholarship to the Normal School of Science in London. Here, he studied biology under Thomas Henry Huxley. During his time here, Wells also joined the Debating Society of the school. This marked the beginning of his interest in a reformation of society. He first studied Plato's Republic and soon turned to socialism.
Wells was also among the founders of The Science School Journal. Here he could express his views on literature, society, and fiction. Wells studied at this school until 1887 – earning a weekly allowance of 21 shillings due to his scholarship.
The Normal School of Science was later known as the Royal College of Science in South Kensington. Wells, being an alumnus to the original school, helped set up the Royal College of Sciences. He became the first president in 1909.
Teacher – Holt Academy
In 1888 Wells stayed in Stoke-on-Trent, in Basford. He enjoyed the unique environment of The Potteries, and it served as an inspiration. The Potteries inspired some of H.G. Wells's descriptions in The War of the Worlds and "The Cone."
Wells taught briefly at Holt Academy in Wales. Later Wells entered the College of Preceptors to supplement his knowledge relating to educational principles and methodology. Wells earned a degree from Licentiate and Fellowship FCP diplomas from the college. In 1890 he earned a Bachelor of Science degree in zoology from the University of London External Programme.
Wells found another teaching post at Henley House School in London in 1889. This is where we published his first work in 1893 – Text-Book of Biology in two volumes.
As mentioned, Wells left the Normal School of Science in 1909. Once he left, he had no source of income, so his aunt Mary invited him to live with her. While at his aunts, he grew interested in her daughter, Isabel, who he eventually courted.
To earn money, Wells started writing short humorous articles for The Pall Mail Gazette. Wells saw success with these short stories. It encouraged him to write a book. In 1896 he published his first novel, The Time Machine.
What is Herbert Wells known for?
Herbert Wells is known for his drawings and written works. He has published work on a variety of topics like political views or romantic interests.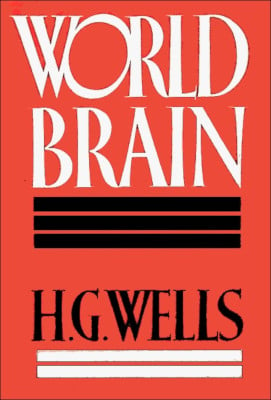 H.G. Wells: Marriage, Divorce, Children, and Personal Life
Net Worth
H.G. Wells's net worth is $70 million.
Marriage
While living with his aunt Mary, Wells became interested in her daughter – Isabel. They married in 1891. They separated three years later, in 1894.
Wells had fallen in love with one of his students – Amy Catherine Robbins, also known as Jane. They moved to Woking, Surrey, in May of 1895 and married in October 1895.
A year later, Wells and Jane moved to Worcester Park for two years. Later, they moved to their newly constructed family house, Spade House, in 1901. He and Jane had two sons – George Philip and Frank Richard. Jane died in 1927 at the age of 55.
During their marriage, Wells had several affairs. In 1909 he had an affair with writer Amber Reeves. They had a daughter together, Anna-Jane. H.G. Wells co-arranged her marriage to G.R. Blanco White in July of that year.
Between 1910 and 1913, he and novelist Elizabeth von Arnim had a relationship.
In 1914, Wells had a son with the author and feminist Rebecca West. Rebecca West was 25 years younger, and they named their child Austin West.
In 1920 and on and off until his death, Wells had a love affair with the American birth control activist Margaret Sanger.
From 1924 to 1933, Wells spent his time with the Dutch adventurer and writer Odette Keun who was 22 years younger than him. They lived in a house they built together in Grasse, France.
Before meeting Odette Keun, Wells visited Maxim Gorky in Russia in 1920. He slept with Gorky's mistress Moura Budberg. She was the Countess of Benckendorf and 27 years younger than Wells.
The same year Wells and Keun ended their relationship, Moura Budberg also ended her relationship with Gorky. She moved to London, and she and Wells renewed their relationship. Wells asked her to marry him and be his wife several times, but Budberg rejected his proposals. She did, however, care for him through his final illness.
Divorce
Wells and his first wife Isabel divorced after being married for three years.
Children
Herbert Wells had a few children. He had two sons with his wife Jane – George Philip and Frank Richard. In 1909, he had a daughter, Anna-Jane, with the writer Amber Reeves. Lastly, In 1914 he had a son with the novelist and feminist Rebecca West.
Tragedy
H.G. Wells died on August 13, 1946, at the age of 79. The cause of death is unknown
H.G. Wells: Awards and Achievements
H.G. Wells was nominated for a Nobel Prize in Literature four times but never won.
Herbert Wells Published Works and
Books
H.G. Wells was the author of several short stories and novels inspired by his professional life, his romantic life, and the world.
The Time Machine
In 1895 he published "The Time Machine." A novel about an English scientist who created a time machine. "The Time Machine" made Wells a literary sensation. It was an "entertaining novel that also explored social and scientific topics from class conflict to evolution." He also explored the idea of eugenics. Wells revisits these themes in other works.
The Island of Doctor Moreau
Wells continued to write what are considered early examples of science fiction. His belief in eugenics inspired a lot of his work, and "The Island of Doctor Moreau" is one of those pieces. It was published in 1896. It told the story of a man who meets a scientist who is conducting gruesome experiments on animals. The scientist then creates a new species of creatures.
The Invisible Man
In 1897, Wells published "The Invisible Man." "The Invisible Man" explores the life of a scientist who turns himself invisible. He then goes through a personal transformation.
The War of the Worlds
Two years later, Wells published "The War of the Worlds." It is about an alien invasion. "The War of the Worlds" was one of his most popular works.
Anticipations
In 1901, Wells published a non-fiction book titled "Anticipations." It was a collection of predictions. Surprisingly these predictions have been remarkably accurate.
Kipps
H.G. Wells was a member of the Fabian Society. The Fabian Society was a group that focused on social reform and believed deeply in socialism. He spent a lot of time exploring social issues, classism, political views, and economic disparity. In 1905 he published "Kipps." which explored his beliefs.
Through the years, Wells wrote several comedies like "Mr. Britling Sees it Through." This was a popular novel that tells the story of a writer in a small English village around the time of World War I.
The World Set Free
In 1914 Wells published "The World Set Free." Where he wrote about the splitting of the atom and the creation of atomic bombs.
The Outline of History
In 1920 Wells published his best-selling work during his lifetime. It was a 3-volume set that began with prehistory and followed the events up till World War I. Wells wrote about his ideas for the future, lobbied for global socialism, and suggested a single government.
Upon publishing The Outline of History, Wells ran for Parliament as a Labor Party candidate in 1922 and 1923 – he did not win either attempt.
H.G. Wells Quotes
"We must not allow the clock and the calendar to blind us to the fact that each moment of life is a miracle and mystery."
"Let your love be stronger than your hate or anger. Learn the wisdom of compromise, for it is better to bend a little than to break."
"What really matters is what you do with what you have."
"Sometimes, you have to step outside of the person you've been and remember the person you were meant to be. The person you want to be. The person you are."
"Losing your way on a journey is unfortunate. But, losing your reason for the journey is a fate more cruel."
"If there is no God, nothing matters. If there is a God, nothing else matters."
"The true strength of rulers and empires lies not in armies or emotions, but in the belief of men that they are inflexibly open and truthful and legal. As soon as a government departs from that standard it ceases to be anything more than 'the gang in possession,' and its days are numbered."
"The man who raises a fist has run out of ideas."
"Civilization is in a race between education and catastrophe. Let us learn the truth and spread it as far and wide as our circumstances allow. For the truth is the greatest weapon we have."
"There is no upper limit to what individuals are capable of doing with their minds. There is no age limit that bars them from beginning. There is no obstacle that cannot be overcome if they persist and believe."
"Our true nationality is mankind."
"The crisis of today is the joke of tomorrow."
"When a man realizes his littleness, his greatness can appear."
"If the world does not please you, you can change it."
"Strength is the outcome of need."
Next Up…