Key Points
Weeks before House of Dragon was released, HBO decided to change Game of Thrones.
The sound is what was changed.
The 4K UHD, HDR 10, Dolby Vision, and Dolby Atmos upgrades are exclusive to HBO Max's highest-paid tier.
House of the Dragon—the first of many Game of Thrones (2011-2019) spinoffs HBO has planned—premiered to great acclaim on August 21st, 2022. And yet, HBO still can't seem to leave Game of Thrones alone.
In early August, mere weeks before House of the Dragon was released, the Home Box Office's subscription video-on-demand service, HBO Max, made a significant change to Game of Thrones. What did HBO Max do, and why—more than three years after Game of Thrones ended—did they decide to make the changes in the first place?
It's not the first time HBO has done something like this. This has only become more true in recent months, following the merger of WarnerMedia with Discovery, Inc. back in April of 2022. As a matter of fact, it's become something of a signature move for Chief Executive Officer and President of Warner Bros. Discovery, David Zaslav.
What else has Warner Bros. Discovery changed beyond Game of Thrones? Let's delve into HBO Max's pattern of making secret changes, starting with what happened to Game of Thrones.
What Changed About Game of Thrones?
On August 1st, 2022, HBO Max quietly added 4K UHD, HDR 10, Dolby Vision, and Dolby Atmos versions of its hit series Game of Thrones.
Originally, the show aired in 1080p HD with Dolby Digital 5.1 sound. Now, to coincide with the release of the spinoff, House of the Dragon, the flagship show has been given significant upgrades to both its audio and visuals. According to a press release from HBO, "these formats make the episodes look sharper and showcase deeper, richer colors, while boasting atmospheric audio."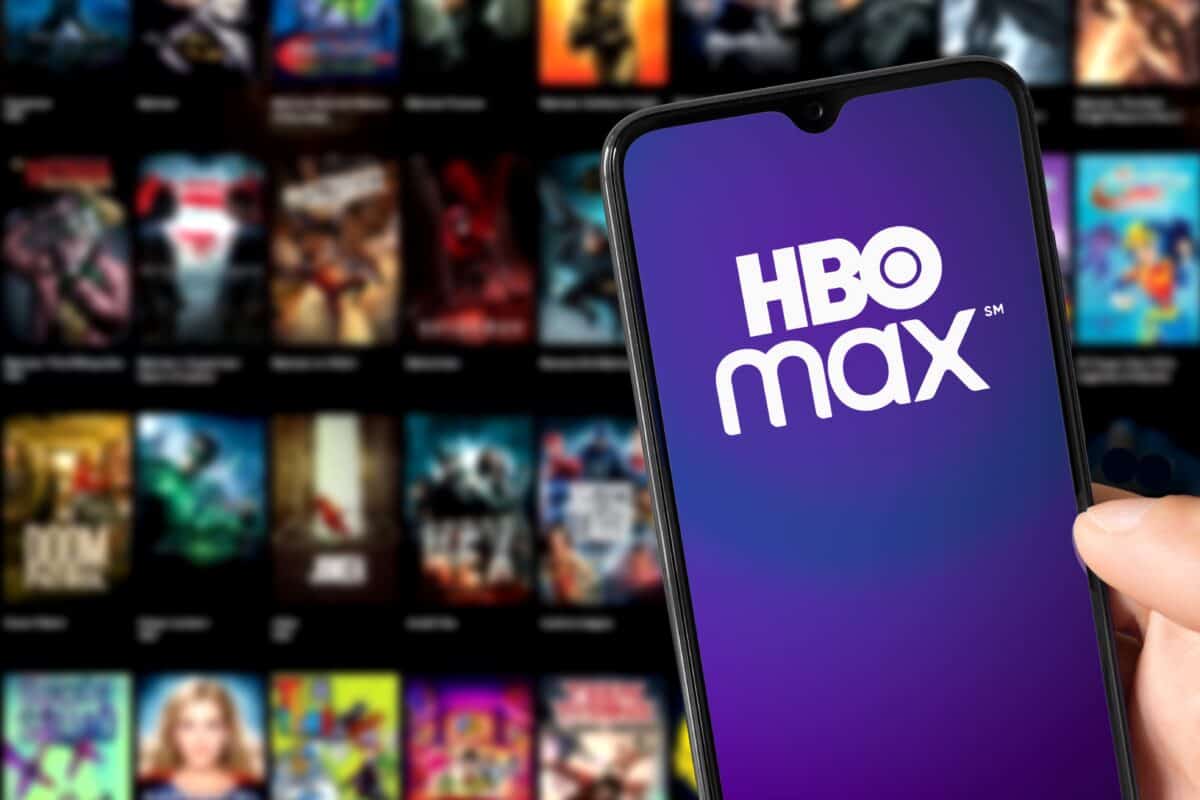 While it might seem like a frivolous change to make—especially since the show has been off the air for more than three years now—the difference between 1080p and Dolby Digital 5.1 sound, compared to 4K UHD with Dolby Vision HDR and Dolby Atmos sound, is quite noticeable.
Television quality has improved dramatically since Game of Thrones first premiered in 2011. As such, this 1080p-to-2160p upgrade was long overdue. What's more, HBO Max was smart to time this change to the premiere of House of the Dragon, as many fans, both new and old, would be revisiting the original series.
Game of Thrones Specs
| | |
| --- | --- |
| Network | HBO |
| Premiered | April 17th, 2011 |
| Creators | David Benioff and D. B. Weiss |
| Source Material | A Song of Ice and Fire series by George R. R. Martin |
| Number of Seasons | 8 |
| Number of Episodes | 73 |
| Original Picture Format | HDTV 1080i |
| Original Audio Format | Dolby Digital 5.1 |
| Finale Aired | May 19th, 2019 |
Can Everyone See the New Game of Thrones Changes?
While the new changes to Game of Thrones were undoubtedly necessary, not everyone is able to enjoy them.
First and foremost, the 4K UHD, HDR 10, Dolby Vision, and Dolby Atmos upgrades are exclusive to HBO Max's highest-paid tier. (That's $14.99 a month or $104.99 a year for ad-free, 4K UHD streaming).
Those who subscribe to the cheaper HBO Max plan ($9.99 a month or $69.99 a year for ad-supported HD streaming) are unable to see Game of Thrones in this new and improved quality. There's also another hurdle in the way beyond this initial paywall.
Even if you're a top-tier HBO Max subscriber, you'll still need 4K UHD, HDR 10, Dolby Vision, and Dolby Atmos-enabled hardware in order to see and hear Game of Thrones in its new format. Without a 4K TV or a Dolby-enabled sound system, you'll be unable to enjoy this new and improved Game of Thrones.
Thankfully, most new smart televisions, soundbars, speakers, and streaming devices such as Roku, Apple TV, and Chromecast are 4K UHD and Dolby-enabled. It's the older televisions and devices—ones from around 2015 and earlier—that viewers might need to check about.
Game of Thrones: A Side-by-Side Quality Comparison
| | Game of Thrones Streaming Quality (2011-2022) | Game of Thrones Streaming Quality (2022-Present) |
| --- | --- | --- |
| Highest Picture Quality | 1080p (2K) | 2160p (4K UHD) |
| High Dynamic Range? | No | Yes |
| Dolby Vision-Enabled? | No | Yes |
| Highest Audio Quality | Dolby Digital 5.1 | Dolby Surround 7.1 |
| Dolby Atmos-Enabled? | No | Yes |
Did House of the Dragon Change Too?
Thankfully, House of the Dragon won't be needing to make any changes to its audio or visual quality. (Well, at least not anytime soon—8K is on the horizon, but it's a long way off from being widely adopted as 4K has been in recent years).
However, that doesn't mean that House of the Dragon has been free from post-premiere alterations. In fact, there has already been one major snafu with post-production special effects. It occurred in the third episode of season one, titled Second of His Name, which aired on September 4th, 2022.
In the episode, King Viserys (played by Paddy Considine) hands a rolled letter to a soldier. When watched closely, viewers could see that actor Paddy Considine's left ring and pinky fingers were colored green—a clear sign that special effects supervisors and VFX animators had missed an important edit.
For context: in the first episode, King Viserys received many lacerations on his body from sitting on the Iron Throne—a ceremonial chair made from the blades of fallen enemies. In the second episode, King Viserys is seen tending to wounds on his left ring and pinky fingers.
Those who watched the episode on or around its premiere date were the only ones who got to catch this mistake. HBO quickly took the episode down and updated the shot. Now King Viserys's fingers look appropriately injured, keeping in line with the progression of his injuries thus far.
For an idea of what his fingers were supposed to look like, viewers could see Viserys's ring and pinky fingers mangled and even partially amputated later in the episode. (The show's VFX team definitely deserves some kudos for the quick change. It must have been a long night that night).
HBO's History of Changes
These recent changes made to Game of Thrones and House of the Dragon are not the first instances of HBO making alterations after an official release. As a matter of fact, it has become something of a pattern for them.
This is especially true in the months that have followed the official Warner Bros. Discovery merger in April of 2022. Remember the now-iconic Starbucks cup incident of May 2019? Season 8, episode four—in the episode titled The Last of the Starks— a disposable coffee cup could be seen in front of Daenerys Targaryen (Emilia Clarke), hidden amongst goblets of wine.
While some viewers thought it was merely an easter egg—a little joke from members of the production to eagle-eyed viewers during the show's final season—it turned out to truly be a mistake. Just as they did with House of the Dragon, HBO also moved quickly to edit out the cup. The network even found some humor in the incident.
They joked in a press release that the true mistake was that Daenerys had actually ordered an herbal tea, not a latte. Then, just two episodes later, it happened again. In the series finale, titled The Iron Throne, a plastic water bottle could be seen behind a character's foot.
In typical fashion, HBO moved fast to edit out the mistake before too many people could take notice. Alas, social media moved even faster. The water bottle mistake was soon plastered all over the internet—especially considering the Starbucks cup incident that had taken place just two weeks prior.
(Fans of Game of Thrones will be quick to tell you that these mistakes were the least of the show's problems during this final season. It was widely considered to be the worst of the entire eight-season run, regardless of the special effects mistakes).
The Troubling Ethics of Post-Release Changes
All of these post-release changes are part of a troubling trend much larger than anything HBO Max has ever done. Music streaming services, competing movie and television streamers, and even filmmakers themselves have made a number of changes to supposed "finished products" in recent years.
George Lucas is one of the most notorious. He infamously made tweaks to his Star Wars films for their home video releases in 1997. However, he wasn't the first. 2001: A Space Odyssey (1968), Blade Runner (1982), and The Lord of the Rings: The Return of the King (2003) have all done similar things.
Kanye West fans will be the first to tell you the musician is also guilty of making post-release changes. From his 2016 album The Life of Pablo to his most recent album Donda (2021), West is no stranger to adding, removing, or altering tracks… even after the official release date. Same for fans of Stranger Things, who also claim a retroactive change to season one that reworked a key scene with Jonathan Byers (Charlie Heaton).
These edits are all significantly different than the Game of Thrones and House of the Dragon edits. That's because they change the entire context of the work.
This raises a troubling concern over ethics. Is it right for a filmmaker, a musician, or a studio to make significant changes after something has already been released? Especially if the changes alter the overall message of a work?
What if your initial praise of the work is impacted by the edit and makes you no longer like it? Or vice versa: what if you now like the work after an edit has been made? It's a tricky moral gray area.
Nevertheless, it will continue to be pondered as these post-release edits continue to happen. (Not to mention the fact that HBO Max has been outright deleting shows and movies. But that's a discussion for another time).
Next Up…
Check out some other popular content:
The image featured at the top of this post is ©Miguel Lagoa/Shutterstock.com.