If you're a DirecTV subscriber looking to watch some HBO, you may run into some trouble trying to find the right channel. The DirecTV guide offers hundreds of networks for you to choose from, and you'll have to venture way into the triple digits to find HBO. What's more, HBO isn't just one single station — it's nearly a dozen. We'll help you find every one of them with your DirecTV remote below.
HBO Channel Guide
| Channel Name | Channel Number on DirecTV |
| --- | --- |
| HBO (East/West) | 501 & 504 |
| HBO2 (East/West) | 502 & 505 |
| HBO Family (East/West) | 507 & 508 |
| HBO Zone | 503 |
| HBO Comedy | 506 |
| HBO Signature | 509 |
| HBO Latino | 511 |
The History of HBO
HBO stands for the Home Box Office. It's a famous American television network that paved the way for premium cable television dating back to the 1970s. Cable TV was just starting out at the time, and no one had ever considered the idea of premium, commercial-free cable before. That is until HBO broke new ground in 1972. The network offered subscribers a mix of movies, sports, and special events at an additional cost on top of their cable subscription. Alas, many struggled to justify the extra price at the network's outset.
Iconic Joe Frazier-Muhammad Ali boxing match "Thrilla in Manila" changed all that, though. All the financial struggles and carrier availability problems that HBO had faced in its initial few years seemed to disappear once people realized the potential for greatness posed by the exclusivity of such a high-profile match. Even as competitors such as Showtime emerged, HBO held on to its increasingly large subscriber base. HBO kept up this momentum into the '80s, through the '90s, and beyond to the 21st century.
From stand-up comedy specials to unedited theatrical releases, mature scripted series to intense sporting events, HBO built up a sturdy reputation for being the premier destination for no-holds-barred entertainment. Profanity, violence, nudity, you name it, HBO has it. Throughout its history, original shows like Oz, The Sopranos, Sex and the City, Game of Thrones, and Euphoria have pushed the limits of what premium cable can be (not to mention what it can show). Even under new Warner Bros. Discovery ownership, HBO continues to thrive.
HBO Sister Stations
Cinemax
Magnolia Network
Cartoon Network
Discovery Channel
Discovery Family
Discovery Life
Destination America
Science Channel
Travel Channel
Animal Planet
Food Network
TBS
TNT
TruTV
TCM
OWN
HGTV
TLC
ID
HBO Programming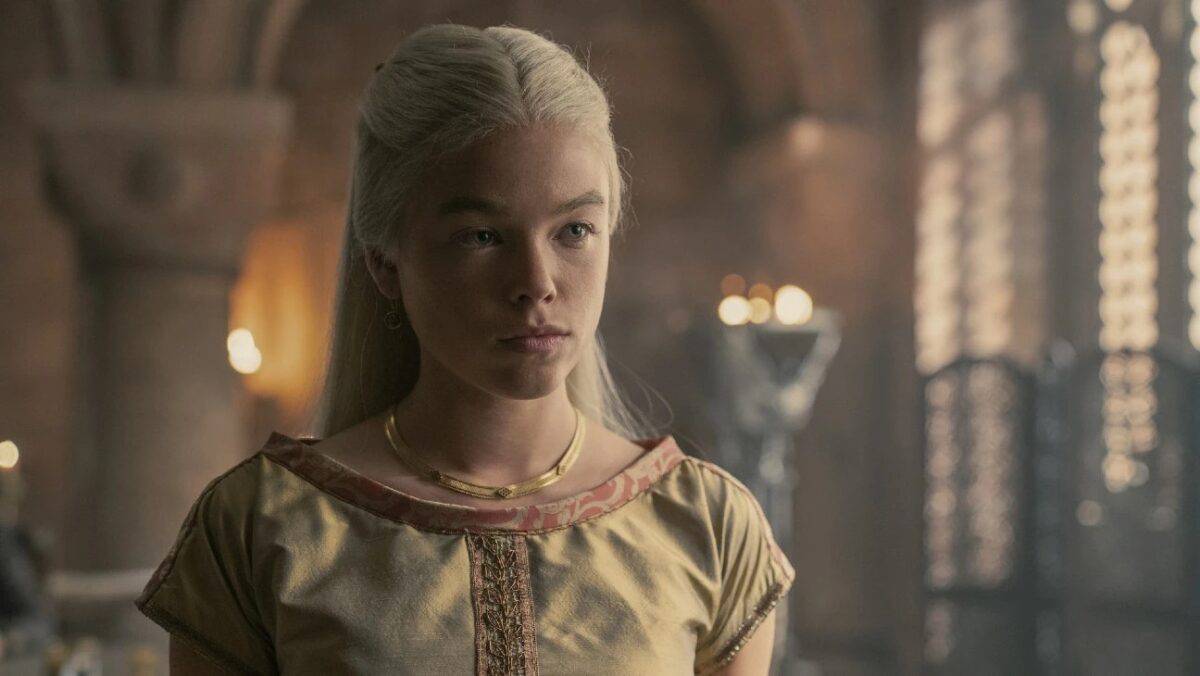 Now that you know how to locate all eleven HBO stations on your DirecTV guide, let's talk about the kind of programming you're most likely to find on the channel. You already know that HBO is known for its diverse and high-quality programming. But what exactly does that entail these days? From its original shows and movies to its large library of theatrical releases, let's explore HBO's typical programming slate.
Original Dramas
Who doesn't love a good HBO original series? Looking back at the long list of award-winners and cult classics to come from the station, there's no doubt that HBO is the place to find a quality drama or comedy with great production value and a ton of on-screen talent. Current HBO dramas include The Gilded Age, Winning Time: The Rise of the Lakers Dynasty, House of the Dragon, and The Last of Us. Anthology series True Detective falls under this umbrella, as well.
The Gilded Age comes from the creator of Downton Abbey. Winning Time features hilarious comedians playing iconic basketball players and coaches. House of the Dragon is a Game of Thrones prequel. And, of course, The Last of Us is a hit video game adaptation. Euphoria was also renewed for a third season, but there's no word on when viewers might expect to see it amidst the ongoing strikes.
Original Comedies
Judging by the success of Sex and the City on HBO in the '90s and 2000s, it's no wonder the network has continued to air new original comedies to this day. The current lineup includes Curb Your Enthusiasm, Random Acts of Flyness, The Righteous Gemstones, Somebody Somewhere, and The Rehearsal. We can't forget anthology series The White Lotus, either.
Many of these comedies come from network television alums. Curb has been a staple on the station since 2000. The Righteous Gemstones is the latest project from the guys behind Eastbound & Down and Vice Principals. The Rehearsal is Nathan Fielder's follow-up to his hit Comedy Central series, Nathan for You. Their shows' continued success is totally understandable given their track records.
Movies
The Home Box Office would be nothing without its movies. This includes both HBO original films and theatrical releases that the network has the rights to air. Recent originals include Reality (2023) starring Sydney Sweeney, The Survivor (2021) starring Ben Foster, and The Sopranos prequel film The Many Saints of Newark (2021).
Beyond these originals, HBO also has the right to air movies from Warner Bros. Pictures, New Line Cinema, Warner Bros. Pictures Animation, DC Studios, Castle Rock Entertainment, Warner Independent Pictures, Paramount Pictures, Universal Pictures, Walt Disney Studios, Sony Pictures Entertainment, and MGM.
What About Max Originals?
By and large, you will not find Max's original series airing new episodes on HBO or any of its sister stations — at least not as a first run. Some Max original productions eventually make the shift to broadcast television, but this is usually months (if not years) after originally streaming on Max. Some Warner Bros. Discovery networks will air the pilot episode of a Max original on its primetime schedule, but this is not a routine thing viewers can depend on for future episodes or seasons. It's merely an effort to bring in more subscribers to see the episodes that follow.
Disney has done something similar with its Disney+ original series such as The Mandalorian and Andor, both of which have aired on one of Disney's many broadcast television networks in an attempt to push viewers to subscribe to its streaming service. Warner Bros. Discovery is no different in this respect. Perhaps you may see a Max original on HBO or one of its sister stations once in a blue moon, but these shows are dubbed Max Originals for a reason. They are exclusive to Max, not to HBO's television networks.
If you subscribe to HBO through DirecTV — and, judging by the fact that you're reading this article, you likely already do — then you should be able to access Max with your provider login. The streaming service's library encapsulates far more than just HBO programming, too. It offers a ton of movies and television shows from the vast Warner Bros. Discovery library. This includes originals from other networks beyond HBO — including TLC, HGTV, Food Network, Magnolia Network, and so many more.
The image featured at the top of this post is ©Warner Bros. Discovery.