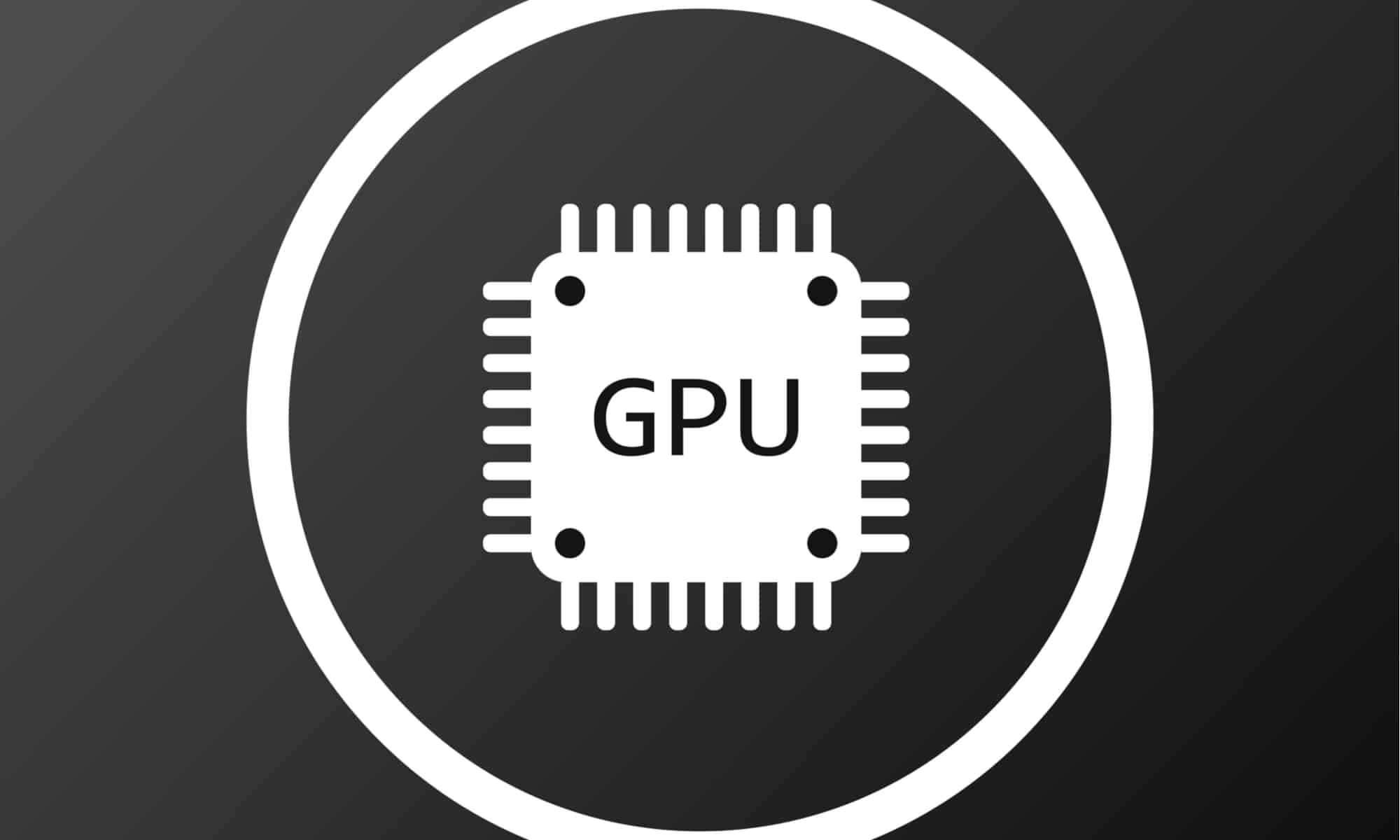 Being a PC gamer or designer who needs a GPU can be a bit complicated. Aside from the competition between Nvidia and AMD, there are a lot of options to choose from just within one company. For Nvidia, the main series to choose from are Geforce GTX and Geforce RTX.
What is GTX?
Geforce GTX is a series of dedicated GPUs that were designed for desktop and laptop gaming. The lineup first launched in 2008 with the GTX 260. The first card had a base clock rate of 576 MHz, 896 MB of memory, and was built on a 65 nm architecture. Though the GTX name continued, ten years of development lead to very powerful cards with more differences than similarities like the GTX 1080 Max-Q built on a 16nm architecture with a 1.29 GHz base clock performance, 1.47 GHz turbo boost, 2 MB cache, and 8 GB of memory.
When comparing between GTX and RTX, any card before the 10- series or 16- series GTX doesn't stand a chance. Even 1080 has trouble keeping up with tasks RTX cards can handle with no issue. NVidia has since moved on to focusing more on the improved RTX cards.
Here are a few of the cards you may see on the market still:
1650
1660
1660 Ti
1070 Ti
1070 Max-Q
1080 Max-Q
1080 Ti
1070
1080
1060
Keep in mind that the 16- series GTX cards are not the same performance as the GTX 1070 or GTX 1080 models. It is capable of gaming, but most 1650 cards have less memory than gaming-specific cards.
What is RTX?
RTX is the modern Nvidia gaming performance graphics card. The series launched in 2018 with the 2060, 2070, and 2080 models. These chipsets brought out new possibilities for 3D design in engineering and gaming. While the 1000 series of the GTX cards had brought forth the power needed to support VR, RTX added massively improved ray-tracing.
Here's a list of the RTX cards available so far:
2060
2070
2070 SUPER
2080
2080 Ti
2080 SUPER
Quadro A4000
3050
3060
3070
3080
3090
3080 Ti
Quadro A6000
Quadro A5000
3070 Ti
RTX Titan
Why Change From GTX to RTX?
GTX, or Giga Texel Shader eXtreme, was the architecture used before the new Ray-Tracing Texel Shader eXtreme took over. The smallest it ever got was on 16nm build, but that's impressive from what started as 65 nm in 2008.
RTX is on a 14 nm build. This allows for three times the transistors than the previous series. The 1080 had 7.2 billion transistors while the RTX 3070 has 17.4 billion transistors. That's a big difference in pathways made by a 2 nm build difference. Accompanying the smaller build size, RTX cards also carry more cores than the previous Nvidia series. Continuing the comparison between the 3070 and the 2080, the 3070 has 5888 CUDA cores, while the 1080 has 2560 CUDA cores.
The change in structure merited a name and branding change.
GTX vs RTX: Side-By-Side Comparison
| | GTX | RTX |
| --- | --- | --- |
| What it is: | NVidia graphics card model line | NVidia graphics card model line |
| Primary use: | power computer graphics processing | power computer graphics processing |
| Name: | Giga Texel Shader eXtreme | Ray Tracing Texel eXtreme |
| Conceived: | 2008 | 2018 |
| Initial release: | 2008 | 2018 |
| Technical committee: | Nvidia | Nvidia |
| Influential developers: | Nvidia | Nvidia |
| Open format: | No | No |
| Technologies influenced: | AMD Radeon, Intel integrated graphics, RTX, video games | video games, AMD Radeon, Intel integrated graphics, 3D design and modeling |
GPU Comparison Chart
| Name | Memory | Memory Speed | Ports |
| --- | --- | --- | --- |
| 1060 | 3 or 6 Gb | 320GB/s | 1 HDMI 2.0b, 1x DisplayPort 1.4, 1 DVI |
| 1070 | 8 or 16 GB | 320GB/s | |
| 1080 | 8 or 16 GB | 320GB/s | 1 HDMI 2.0b, 3x DisplayPort 1.4, 1 DL-DVI |
| 2060 | 6 GB GDDR6 | 336GB/s | 1 DVI, 1 HDMI 2.0, 2x DisplayPort 1.4a, 1x USB Type-C |
| 2070 | 8 or 16 GB GDDR6 | 448GB/s | 1 DVI, 1 HDMI 2.0, 2x DisplayPort 1.4a, 1x USB Type-C |
| 2080 | 8 or 16 GB GDDR6 | 495GB/s | 1 HDMI 2.0, 3x DisplayPort 1.4a, USB Type-C |
| 3060 | 12 GB GDDR6 | 360GB/s | 1 HDMI 2.1, 3xDisplayPort 1.4a |
| 3070 | 8GB GDDR6 | 448GB/s | 1 HDMI 2.1, 3x DisplayPort 1.4a |
| 3080 | 10 or 12 GB GDDR6 | 760GB/s | 1 HDMI 2.1, 3x DisplayPort 1.4a |
Part of what I showcase in the above chart is the difference in memory types and memory speeds. This is because the faster game objects and scenes can be loaded and moved around between storage and RAM, the faster the game will load and perform. This also helps with the real-time tracking of objects. The higher the memory bandwidth the faster the GPU can take in and put out physics and graphics.
Aside from these basic differences, RTX cards also sport Tensor Cores and RT Cores which are not found in previous generations of Nvidias cards. These new cores are largely responsible for the incredible performance gain of the RTX. They also contribute to the confusion about the differences between Tensor Cores, RT Cores, and CUDA Cores.
CUDA Cores are the pieces of the chipset largely responsible for physics calculations. RT Cores, or ray-tracing cores, are dedicated to calculating perfect light ray paths to create lifelike shadows and lighting effects. Tensor cores are used to mathematically calculate relationships between datasets in matrices. As all programming and objects in 3D environments are made of these types of datasets, you can see how dedicated task cores are useful.
Overall, the added RT cores work together with CUDA cores and Tensor cores for rendering tasks and for gaming experiences. The only similarities in core structure between the two series of Nvidia GPUs are the inclusion of CUDA cores.
Just to recap, here's a quick breakdown of the pros and cons:
GTX pros and cons:
Pro: cheaper to obtain
Pro: widely supported
Con: less powerful than newer cards
Con: no ray-tracing with the exception of the 1080 Ti
RTX pros and cons:
Pro: latest in Nvidia graphics technology
Pro: support for ray-tracing and 4K gameplay with 60 fps
Pro: excellent for 3D model design and for rendering
Pro: powerful enough keep up in the latest titles for gaming
Con: expensive cards and can be difficult to get a hold of
Con: requires a larger power supply
GTX vs RTX: Four Must-Know Facts
Both series of Nvidia's GPUs will get your desktop or laptop gaming. Keep in mind that laptop GPUs will not perform the same as their desktop counterparts. Though the card in the laptop may share the same name, that's where the similarities end. Laptop GPUs draw from a smaller source of power and work in a much more compact space with less cooling capability.
Ray-tracing is a feature made possible by the RTX series cards with the new RT cores. However, the GTX 1080 Ti can power its way through ray-tracing for rendering. Your project or game performance may suffer, but it is possible.
GTX 1070 and 1080 cards have more CUDA cores than the 2060 or 3060 and a higher base clock rate. This can mean better performance for some tasks and games.
GTX card architecture was shrunk from 65 nm to 16 nm from 2008 to 2018. RTX cards took advantage of the knowledge gained and were built on a 14 nm architecture.