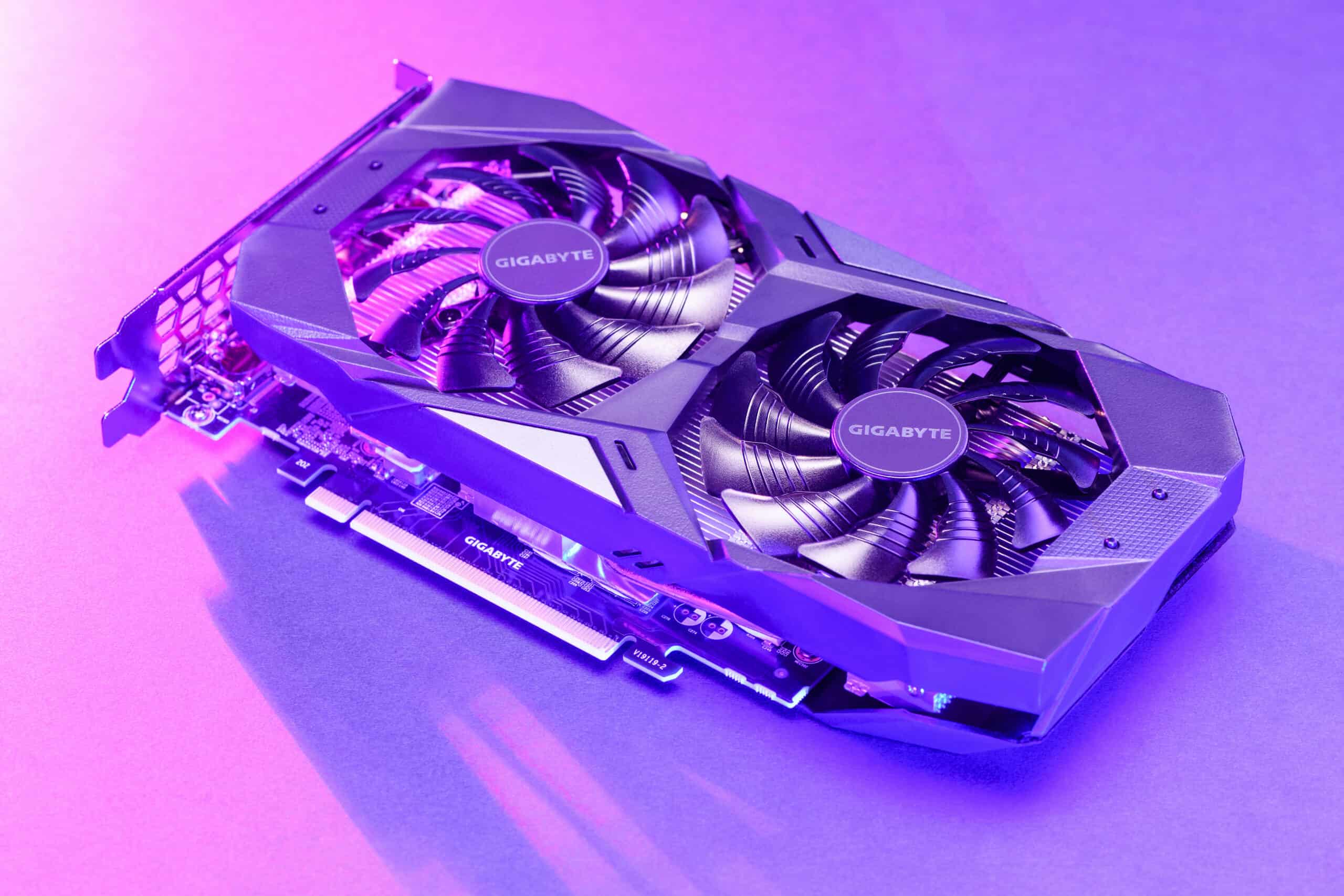 The GPU market is continually evolving, with top manufacturers advancing their offerings to deliver unrivaled gaming performance. Nvidia has been on the frontline in producing a robust lineup of graphic cards with excellent performance, high resolution, speed, and responsiveness at considerable prices. If you are in the market for a new graphics card, you may be wondering which is the best buy: GTX 1070 vs 1080.
Both are mid-range graphic cards featuring Pascal architecture, high performance, and sufficient memory for modern games. The GeForce GTX line has become one of the most popular series of graphics cards for gaming and other graphics-intensive applications.
In this guide, we will comprehensively compare the two graphic cards, GTX 1070 vs 1080, in terms of their features, performance, price, and overlocking capabilities to help you make an informed decision.
GTX 1070 vs 1080: Side-by-Side Comparison
| | GTX 1070 | GTX 1080 |
| --- | --- | --- |
| Year of Release | 2016 | 2016 |
| CUDA Cores | 1920 | 2560 |
| Base Clock Speed | 1506 MHz | 1607 MHz |
| Boost Clock Speed | 1683 MHz | 1733 MHz |
| Memory Speed | 8 Gbps | 10 Gbps |
| Memory Configuration | 8 GB GDDR5 | 8 GB GDDR5X |
| Memory Interface Width | 256-bit | 256-bit |
| Memory Bandwidth | 256 GB/s | 320 GB/s |
| TDP | 150 W | 180 W |
| Recommended Power Supply | 500 W | 500 W |
| DirectX Support | 12 | 12 |
| OpenGL Support | 4.5 | 4.5 |
| VR Ready | Yes | Yes |
| Price (at release) | $379 | $599 |
GTX 1070 vs 1080: What's the Difference?
For PC enthusiasts seeking to enhance their system and those with some financial flexibility, the Nvidia 10 series graphics cards featuring Pascal architecture are a worthwhile consideration. These graphics cards offer exceptional power and performance compared to competing options.
The GTX 1080, which is Nvidia's flagship graphics card, is a formidable powerhouse capable of providing an incredible 4K gaming experience. On the other hand, the slightly less powerful GTX 1070 is still an excellent option, particularly for 1440p gaming. But what are their key differences? Let's find out.
Features
The GTX 1070 vs 1080 are in the upper tier of the GTX 10 series. They feature 8GB of VRAM, twice what GTX 1050 offers. Both cards support Optimus, Nvidia's G-Sync, Ansel, and BatteryBoost technologies. Both GPUs are VR-ready and can be used in SLI configuration.
Our Pick
We earn a commission if you make a purchase, at no additional cost to you.
However, there are notable differences between them. The GTX 1080 features a higher clock speed (1,607 MHz) and more CUDA cores (2,560) than the GTX 1070 (1,506 MHz and 1920 CUDA cores). This extra CUDA core capacity means that the GTX 1080 has a greater workload capacity than any other gaming graphics card.
While the GTX 1080 is expected to outperform the GTX 1070, both GPUs can handle popular AAA titles at the highest settings when set to 1920 x 1080. However, when the resolution is increased to 4K, the GTX 1080 will perform better than the 1070.
Performance
Although the GTX 1080 vs 1070 have the same Pascal architecture, they are designed for different purposes. The GTX 1080 is built for 4K gaming with several monitors and VR. The GTX 1070 suits recent VR technologies and 1440 video capabilities, but is not ideal for smooth 4K gaming.
The new cards have achieved greater performance with a smaller manufacturing process, allowing for more transistors on smaller silicon. Both cards use millions more transistors than their predecessors but have lower power consumption.
The GTX 1080 has 2,560 CUDA cores, whereas the GTX 1070 has 1,920. Both cards have significantly higher clock speeds than their predecessors. They share Nvidia's new software features, such as pre-emption and simultaneous multi-projection.
However, the two cards differ in terms of memory. The GTX 1080 has 8GB of GDDR5X memory with a faster 10,000MHz clock and a wider 320-bit bus, whereas the GTX 1070 has 8GB of GDDR5 RAM with an 8,000MHz clock and a 256-bit bus. Future game development may utilize the shared architecture and software features, especially with better API support.
Overclocking and SLI
According to Nvidia, the GPU Boost 3.0 technology on both cards provides greater control over core and memory frequencies and voltages, leaving plenty of room for overclocking.
Through overclocking, both the GTX 1070 and 1080 achieved significant performance gains. Adding 220MHz and 260MHz to the GTX 1070's core and memory clocks showed an average of 6fps improvement in game tests.
Our Pick
Nvidia GeForce GTX 1080
GPU Boost, NVIDIA G-SYNC, VR, ShadowWorks
Maximum resolution: 7680 x 4320 @ 60Hz
DP 1.42, HDMI 2.0b, DL-DVI display connectors
8 GB GDDR5X memory configuration
We earn a commission if you make a purchase, at no additional cost to you.
Similarly, the GTX 1080's core and memory clocks were increased by 200MHz and 189MHz, resulting in approximately five more frames in in-game tests. While Nvidia permits using two cards in SLI, users must register with the company to receive an unlock code to go beyond that limit.
However, given the performance of these cards, most gamers are unlikely to need more than two GPUs. The issues with the driver and diminishing returns for three- and four-card SLI configurations make it a less recommended approach.
Power Requirements
The GTX 1080 is the more power-hungry card, with a TDP rating of 180 watts. Although they have the same recommended power supply, the GTX 1070 is a little more power-efficient. With a TDP rating of just 150 watts, you will need at least a 400-watt power supply to run this graphics card.
The positive aspect is that nearly all prebuilt and custom PCs are equipped with power supplies that exceed the wattage requirements of these cards. Your current power supply is sufficient to handle either of these graphics cards if you have an 8-pin power connector.
Connectivity
Both GPUs have similar connectivity options. They feature DVI, HDMI, and DisplayPort connectors on each card. This means they can transfer high-definition videos to numerous devices.
The new HDMI 2.1 allows gamers to enjoy a higher bandwidth, resolution, and high frame rates for immersive gaming experiences. They also feature Peripheral Component Interconnect Express (PCIe) for connecting peripheral devices.
Price
Besides performance and features, price is a crucial factor for most gamers. Budget-conscious buyers will want affordable graphics cards that meet all their gaming needs.
However, for those who don't consider costs their primary concern, the GTX 1080 Ti, which comes at $700, offers better performance than the graphics card in the GTX 10 series lineup.
The difference with GTX 1080 is almost insignificant, so at $150 less, you can perform almost equally. The GTX 1080 resolution is sufficient for most games and video editing tasks. The GTX 1070 has a slightly lower performance than the GTX 1080 and comes at a significantly lower cost.
You can opt for this model and save a few bucks if you have a tight budget. Although the features and performance will not be as good as its counterpart, it's sufficient for its price point.
GTX 1070 vs 1080: 7 Must-Know Facts
The GTX 1070 is less costly than the GTX 1080.
Both the GTX 1070 and 1080 support DirectX-12 for gaming.
Both cards have full support for the latest Open GL.
Both cards support Optimus, Nvidia's G-Sync, Ansel, and BatteryBoost technologies.
Both cards have DVI, HDMI, and DisplayPort connectors.
The GTX 1080 has more CUDA cores and better performance compared to the GTX 1070.
Both GPUs were released in 2016.
GTX 1070 vs 1080: Which One Should You Choose?
Both graphic cards are great options for gamers at different levels. They both use the Pascal architecture with innovative technology and high gaming performance. The GTX 1080 is better suited for GPU-intensive tasks because of its higher CUDA cores, increased memory, and clock speeds.
It also supports ray tracing capabilities, making it ideal for gaming. Although it comes at a higher price, its quality performance is worth the cost. This is not to disregard the GTX 1070's performance. It delivers exceptional 1080p and 1440p gaming, consumes lower power than its predecessors, and is affordable. So, it all comes down to your preferences.
8 GB 256-bit GDDR5X
Enables

4K gaming

1x Dual-link DVI-I, 3x DisplayPort (version 1.4), 1x HDMI
Features new Pascal architecture

Buy Now on Amazon

We earn a commission if you make a purchase, at no additional cost to you.

03/16/2023 08:40 am GMT

GPU Boost, NVIDIA G-SYNC, VR, ShadowWorks
Maximum resolution: 7680 x 4320 @ 60Hz
DP 1.42, HDMI 2.0b, DL-DVI display connectors
8 GB GDDR5X memory configuration

Buy Now on Amazon

We earn a commission if you make a purchase, at no additional cost to you.

03/16/2023 08:44 am GMT