Early Life
Gordon Earle Moore was born on January 3, 1929, in San Francisco, California. He was raised in a nearby town, Pescadero, where his father was elected the county sheriff. He graduated from Sequoia High School in Redwood City before enrolling at the San Jose State University. Gordon attended San Jose for two years before transferring to the University of California in Berkeley.
He graduated from the University of California, Berkeley, with a Bachelor of Science in chemistry in 1950. On September 9th of the same year, Gordon Moore married the love of his life, Betty I. Whitaker. Without skipping a beat, Moore enrolled at the California Institute of Technology, affectionately known as Caltech. At Caltech, he minored in physics and earned his Ph.D. in chemistry by 1954. He also conducted postdoctoral research at John Hopkins University's Applied Physics Laboratory from 1953 to 1956.
Quick Facts
Full Name

Gordon Earle Moore

Birth

January 3, 1929

Net Worth

$12.6 billion (Updated March 2021)

Awards

National Medal of Technology – 1990
John Fritz Medal – 1993
IEEE Founders Medal – 1997
Computer History Museum Fellow – 1998
Othmer Gold Medal – 2001
Perkin Medal – 2004
Nierenberg Prize – 2006
IEEE Medal of Honor – 2008
Presidential Medal of Freedom

Children

2

Nationality

American

Place of Birth

San Francisco, California

Fields of Expertise

Electrical Engineering
Entrepreneurship

Institutions

Intel, Gordon and Betty Moore Foundation, California Institute of Technology, John Hopkins University Applied Physics Laboratory

Contributions

Intel, Moore's Law, Gordon and Betty Moore Foundation
Career
Shockley Semiconductor Laboratory to Fairchild Semiconductor Laboratory
Moore found his first research position at Shockley Semiconductor Laboratory, led by William Shockley. While there, Gordon Moore was part of a research team who found themselves at odds with Shockley's leadership decisions. Along with a group of seven others, Moore became a part of what Shockley dubbed the "traitorous eight".
The traitorous eight consisted of Julius Blank, Victor Grinich, Jean Hoerni, Eugen Kleiner, Jay Last, Robert Noyce, Sheldon Roberts, and Gordon Moore, who coincidentally were some of the laboratory's youngest in age. After Shockley's actions grew increasingly paranoid over protecting the research and production of transistors and diodes, the group went over his head to Arnold Beckman and demanded that Shockley be replaced. Unfortunately, Beckman eventually agreed with Shockley regarding the developments and decisions that had been made.
As a reaction, the traitorous eight left the lab and looked for another way to garner backing for their research. The group sought support from Fairchild Camera and Instrument. In 1957, they found their backing and formed the Fairchild Semiconductor Laboratory much to Shockley's chagrin.
Moore's Law
While still employed as the director of research and development at Fairchild Semiconductor, Moore was asked by Electronics Magazine to predict the future of semiconductor components over the next ten years. He published his answer on April 19, 1965. He had observed that the number of components (transistors, resistors, diodes, or capacitors) used in a dense integrated circuit board for computer chips would double about every year. He speculated that this doubling would continue for at least the next ten years.
In 1975, he changed his evaluation to match the evolution of the industry. Instead of the components doubling in density every year, he predicted that the change would now happen every two years. These publications led to Carver Mead coining one of the most popular terms in technology, "Moore's Law." While Moore's Law was intended to be an observation of the rate the semiconductor industry could make improvements, it later became a driving factor for the semiconductor industry which now set its goal to double the density of integrated computer chips every two years.
Intel Corporation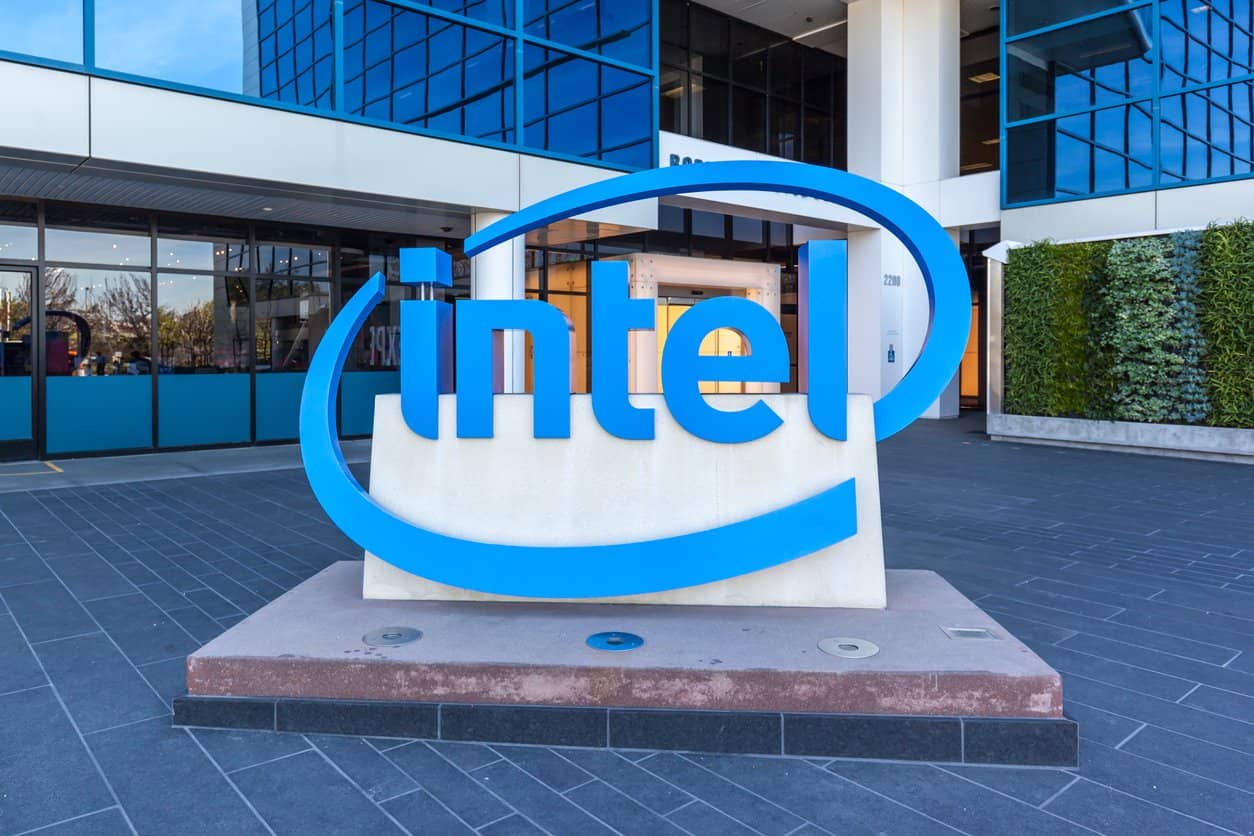 In July of 1968, two members of the traitorous eight who founded Fairchild Semiconductor Laboratory, Robert Noyce and Gordon Moore, founded NM Electronics. NM Electronics is now commonly known as the Intel Corporation. Moore served as the executive vice president of the company until 1975 when he became the company's president.
Moore's time at Intel was more than significant as the company pioneered new technology such as computer memory, integrated circuits, and microprocessor designs. Moore changed his position from president to chairman and chief executive officer (CEO) in April 1979 until April 1987, when he dropped the position of CEO and remained the company's chairman.
Gordon Moore had such a profound influence on the company that in 2022, Intel renamed its Oregon campus to Gordon Moore Park and even changed the building formerly known as RA4 to the Moore Center.
Gordon and Betty Moore Foundation
Moore didn't stop working for the tech community. In 2000, Gordon and his wife, Betty I. Whitaker, established the Gordon and Betty Moore Foundation with an initial gift worth around $5 billion as something of a family endeavor. The foundation was established to help target environmental conservation, scientific endeavors, and the San Francisco Bay Area.
The Gordon and Betty Moore Foundation has used its funds to improve his alma maters of Caltech of the University of California. In 2007, the foundation donated $200 million for the construction of the Thirty Meter Telescope which should be completed sometime in the mid-2020s.
What Is Gordon Moore Known For?
Gordon Moore is one of the great innovators in the American semiconductor industry. He was known as a technology philosopher, philanthropist, and engineer, and helped to build and create Silicon Valley. His inventions centered around the components of computer chips and circuit boards. That is not how most of the world knows his name.
Moore is most commonly known for his observations and predictions about the growth of the semiconductor industry. He predicted that the density of components on integrated circuits would double yearly for ten years starting in 1965 and ending in 1975. At the end of his accurate prediction, he revised his prediction to state that the density would double about every two years. This rate of change in semiconductor and circuit board technology is known as "Moore's Law."
Many use the term in quotes to describe the change in the power of technology and new possibilities. While this is somewhat accurate, it specifically refers to the size and density of components on integrated circuit boards.
Lesser known is the specific work Moore performed to help create large-scale integrated memory and even microprocessors as a whole. In some ways, he can be credited as a father of modern-day advancements in computing as well as the father of Intel.
Gordon Moore: Marriage, Divorce, Children, and Personal Life
Net Worth
In March 2021, Gordon Moore's net worth is estimated to be $12.6 billion. As of 2022, his net worth is estimated to have dropped to around $7.6 billion.
Marriage
Gordon Moore married Betty I. Whitaker on September 9th, 1950 at the young age of 21. The two have been happily married since and even run a philanthropic foundation named after both of them, the Gordon and Betty Moore Foundation.
Children
The Moore family had two sons: Kenneth Moore and Steven Moore.
Gordon Moore: Awards and Achievements
National Academy of Engineering, 1976
Moore was elected as a member of the National Academy of Engineering due to his contributions to semiconductor devices such as transistors and microprocessors.
National Medal of Technology and Innovation, 1990
In 1990, President George H.W. Bush awarded Moore with the National medal of Technology and Innovation "for his seminal leadership in bringing American industry the two major postwar innovations in microelectronics – large-scale integrated memory and the microprocessor."
Computer History Museum Fellow, 1998
The very same work that prompted President Bush to honor Moore with a presidential medal earned him a position as a Fellow of the Computer History Museum. His work on fundamental components and design laid the foundation for innovation for decades. It lead to the technology the modern world has become accustomed to and helped the Intel Corporation to become the technology industry giant it is today.
Othmer Gold Medal, 2001
In 2001, he was awarded the Othmer Gold medal for the same contributions. This award also recognized his contributions to the chemistry used and innovated to help create microelectronics.
Presidential Medal of Freedom, 2002
In 2002, Moore was awarded the highest civilian honor available by President George W. Bush. The innovations of microelectronics had begun to form into something completely unrecognizable from the original design and the world could now see it. The internet had begun to become commonplace which in turn meant that Moore's and Intel's innovations were making a much larger impact than the common man thought possible.
Bower Award, 2002
For his dedication and performance as a leader at Intel, Moore was awarded the Bower Award for Business Leadership in 2002.
American Association for the Advancement of Science, 2003
In line with many of his previous achievements, Moore was elected as a Fellow of the American Association for the Advancement of Science (AAAS).
IEEE Medal of Honor, 2008
In 2008, he was awarded the IEEE Medal of Honor for "pioneering technical roles in integrated-circuit processing, leadership in the development of MOS memory, the microprocessor computer, and the semiconductor industry.
National Inventors Hall of Fame, 2009
In 2009, Moore was inducted into the National Inventors Hall of Fame.
Dan David Prize, 2010
He was also awarded the Dan David Prize for the impact his computer work had on Computers and Telecommunications as a whole.
Gordon Moore Published Works and Books
Infrared Studies of Nitrous Acid, the Chloramines, and Nitrogen-Dioxide
Observations Concerning the Photochemical Decomposition of Nitric-Oxide, 1954
Gordon Moore Quotes
"The computer is really a useful gadget for consuming time."
"I define myself as the accidental entrepreneur."
"I remember the difficulty we had, in the beginning, replacing magnetic cores in memories, and eventually we had both cost and performance advantages. But it wasn't at all clear in the beginning."
"With engineering, I view this year's failure as next year's opportunity to try it again. Failures are not something to be avoided. You want to have them happen as quickly as you can so you can make progress rapidly."
"The technology at the leading edge changes so rapidly that you have to keep current after you get out of school. I think probably the most important thing is having good fundamentals."
"I think Caltech fills a unique role, and it's not a cheap one. Their small size allows them to do interdisciplinary work a lot more effectively than anyplace else I know."