The GoPro Hero — often seen stylized as the HERO — has been a staple of the GoPro brand practically since the beginning. First introduced in 2005 and seeing subsequent yearly updates, the latest version of the GoPro Hero is the Hero11 Black. And for the first time in several years, GoPro has also released an unexpected new model to the Hero lineup: The Hero11 Mini. Apart from their names, what distinguishes the GoPro Hero11 Black vs Hero11 Mini?
The actual differences are honestly quite surprising. So much so, in fact, they demand an in-depth examination. Let's look at the specs, explore their key differences in detail, examine some fast facts, and compare their pros and cons to determine the winner.
Side-by-Side Comparison: GoPro Hero11 Black vs Hero11 Mini
GoPro Hero11 Black
GoPro Hero11 Mini
Release Date
September 2022
October 2022
Image Sensor
8:7
8:7
Resolution
5.3K60, 4K120, 2.7K240
5.3K60, 4K120, 2.7K240
Stabilization
HyperSmooth 5.0
HyperSmooth 5.0
Waterproof
33 ft.
33 ft.
Size
71.8mm x 33.6mm x 50.8mm
52.4mm x 38mm x 51.2mm
Weight
153g
133g
Display
2.27-inch touchscreen (rear)
1.4-inch LCD (front)
None
Price
$399.98 (w/ subscription)
$499.99 (w/o subscription)
$299.98 (w/ subscription)
$399.99 (w/o subscription)
Key Differences: GoPro Hero11 Black vs Hero11 Mini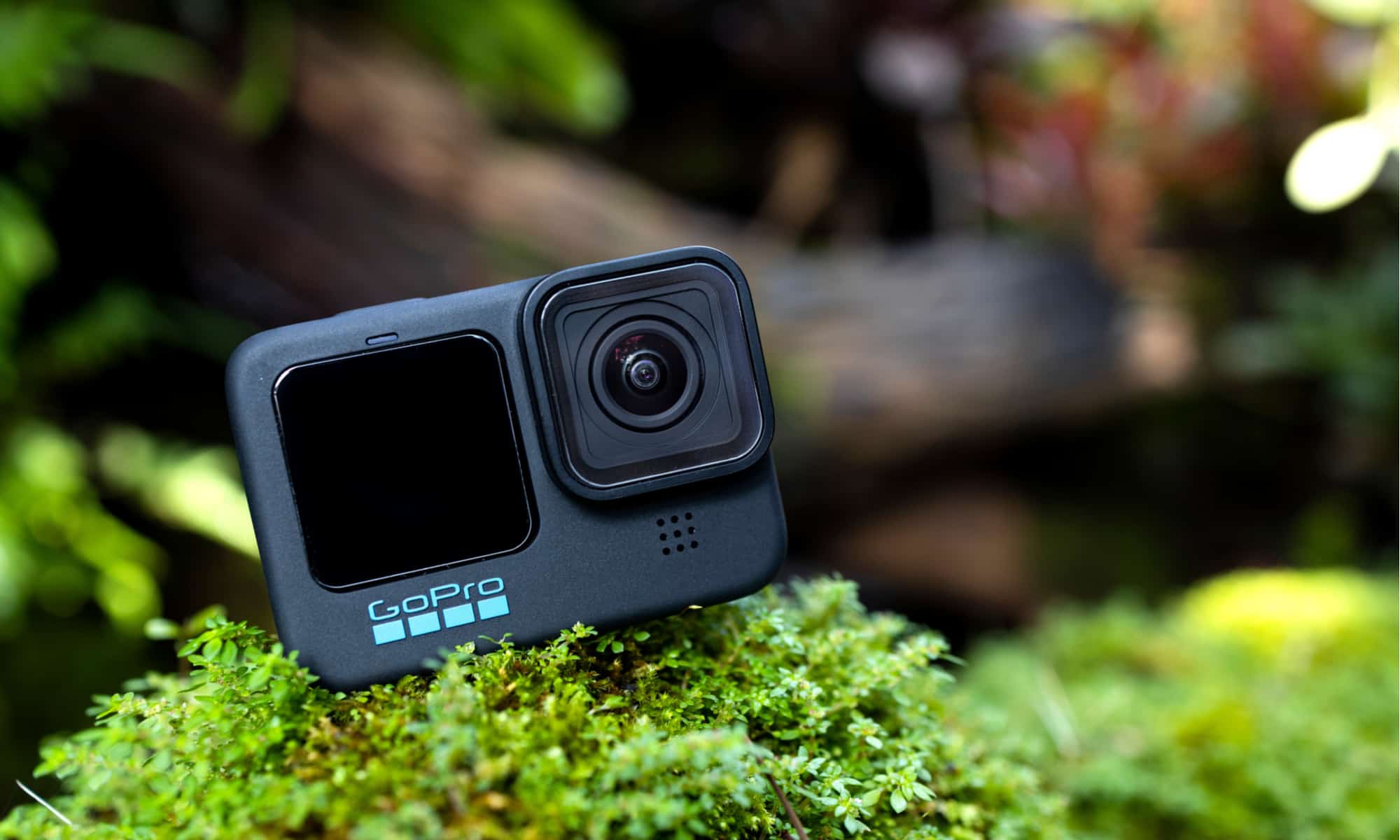 The GoPro HERO has a history of changing with the times, and the Hero11 Black and Hero11 Mini are no exceptions. While their names are obviously different, their specs bear many striking similarities. What is it exactly that sets the two apart? The Hero11 Black vs Hero11 Mini debate comes down to just three key factors: Size, price, and functionality.
Size and weight
One of differences between the Hero11 Black and the Hero11 Mini is their sizes. The Hero11 Black is many millimeters larger on all sides, measuring in at 71.8mm x 33.6mm x 50.8mm all around. Comparatively, the Hero11 Mini measures in at 52.4mm x 38mm x 51.2mm. This is where the "Mini" name can truly be seen best. Additionally, the Hero11 Black and Hero11 Mini weigh in at different grams. The Hero11 Black is 153g, while the Hero11 Mini is 133g. Size and weight difference don't influence photo and video quality of the cameras, however.
Price
Secondly, there's a drastic price difference between the Hero11 Black and the Hero11 Pro. The Hero11 Black will cost GoPro subscribers $399.98. Non-subscribers will pay $100 more at $499.99. The Hero11 Mini also varies depending on whether or not you're a subscriber. GoPro subscription members typically pay $299.98 for the Hero11 Mini, while non-subscribers pay $399.99.
Functionality
While the Hero11 Black and the Hero11 Mini offer the same camera quality, they differ in actual functionality, specifically, the presence (or lack) of screens. The GoPro Hero11 Black has a 2.27-inch touchscreen on the back and a 1.4-inch LCD screen on the front. The Hero11 Mini, on the other hand, forgoes all screens across both the front and the back of the device.
Sale
GoPro HERO11 Black - Waterproof Action Camera with 5.3K60 Ultra HD Video, 27MP Photos, 1/1.9" Image Sensor, Live Streaming, Webcam, Stabilization
Revolutionary New Image Sensor: expansive field of view ever on a HERO camera out of the box. This gives you an extra-large canvas for your creativity by capturing more of the sky and horizon in every shot. Zoom in, crop your shots, change digital lenses, adjust aspect ratios and more while keeping the rich textures and sharpness of your footage.
Unbelievable Image Quality: With 5.3K video that gives you 91% more resolution than 4K and an incredible 665% more than 1080p, HERO11 Black captures the action with crisp detail and cinematic image quality. A water- repelling lens cover even helps eliminate lens flare and other artifacts to make your photos and videos even more stunning.
High-Res Photos + Videos, High Frame Rate: HERO11 Black's new image sensor boosts photo resolution up to an incredible 27MP while delivering 5.3K60 video with amazingly fluid motion that you can use to grab stunning 24.7MP stills of your favorite shots. Plus, record 2.7K240 video that can be played back in 8x slo-mo to catch details that can't be seen at normal speed.
Emmy Award- Winning HyperSmooth Stabilization: HyperSmooth has never been better. And now it's won a huge award for its insanely smooth footage—a 2021 Emmy for In- Camera Sensor and Software Stabilization. HyperSmooth 5.0 raises the bar even more with Horizon Lock, improved stabilization for 4:3 aspect ratio footage thanks to our new image sensor, and AutoBoost for maximum stabilization with minimal image cropping. Bike, skate, ski, chase your kids through the park or get some awesome pet POV shots—even the shakiest footage comes out silky smooth.
What's Included: HERO11 Black Camera, Enduro Battery, Carrying Case, Curved Adhesive Mount, Mounting Buckle + Thumb Screw, USB-C Cable
5 Must-know Facts About the GoPro Hero
The GoPro HERO has been around since 2004, but it actually did not go digital until 2006.
The GoPro Hero11 Black and Hero11 Mini also released alongside the GoPro Hero11 Black: Creator Edition. This camera was actually made especially for vloggers and other content creators.
Both the GoPro Hero11 Black and the Hero11 Mini have identical camera specs.
As of 2018, more than 30 million GoPro HEROs had been sold.
Unlike its competitors, GoPro has yet to release a camera capable of shooting in 8K.
History of the GoPro Hero
While GoPro did not make its company debut until 2002, the GoPro HERO arrived not long after in 2004. Company founder Nick Woodman conceived the brand and its name while on a surfing trip, inspired by the lack of equipment on the market capable of taking high-quality action shots during extreme sports. Amateur photographers typically could not afford expensive, compact, waterproof cameras, and professionals weren't interested in putting their gear at risk for such basic action shots. Thus, the idea for GoPro — the name deriving from the desire to "go professional" — was born.
Woodman spent two whole years perfecting the GoPro. By the time the industry's top trade shows rolled around in 2004, Woodman was ready for the first official GoPro model — the GoPro 35mm HERO — to make its debut. It was able to capture a series of photos on a 35mm roll of film. The Digital HERO arrived two years later in 2006, capable of only 10 seconds of video. Despite its limitations, the product still sent GoPro sales skyrocketing. Sales quadrupled, reaching nearly $3.5 million for the year.
Subsequent GoPro HERO releases continued this established trend of bringing the latest camera quality standards to the miniature GoPro body. For instance, the HERO3+ brought 4K UHD to the GoPro family in 2014. Likewise, the HERO6 Black brought 4K60 video to the product line in 2017. A year later, GoPro reportedly hit 30 million HERO sales. The camera was immensely successful because it could capture superior photos and videos. On top of that, it had a compact, durable, waterproof body.
History of the Hero11
The GoPro Hero11 was first announced on September 14th, 2022. Unique to this version of the HERO was the decision to release separate versions of the camera: The Hero11 Black, the Hero11 Black: Creator Edition, and the Hero11 Mini. In the announcement, GoPro proclaimed that "all three cameras feature a new, larger sensor that delivers the highest resolution, highest 10-bit color depth, highest level of video stabilization and widest field of view ever featured natively in a HERO camera."
Obviously, this makes the Hero11 a pretty big deal compared to previous HEROs. Additionally, all three Hero11s boast the ability to send highlight videos to users' phones automatically. While exclusive to members of GoPro's subscription service, this feature is an essential function of the Hero11 family. Similarly, subscribers also have their day's footage backed up immediately to the cloud upon plugging the camera in to charge. Capable of capturing over a billion distinct color shades at 5.3K resolution at 60 fps (frames per second), the Hero11's quality and convenience create the most remarkable HERO model yet.
While the Creator Edition is unquestionably cool for those who shoot and edit their own videos, the Hero11 Mini might actually be cooler. The Hero11 Mini sacrifices none of the Hero11 Black's photo or video quality. Its image sensor, resolution, stabilization, and waterproof certification all remain intact from the Hero11 Black to the Hero11 Mini. The biggest differences are in its size and its screens. The Hero11 Black and Hero11 Black: Creator Edition released in September, while the Hero11 Mini arrived later in October.
Pros and Cons of the Hero11 Black vs Hero11 Mini
Hero 11 Black
| Pros | Cons |
| --- | --- |
| Two displays, one on front and one in back | No 8K video |
| Incredibly high-quality video and photos | Requires a GoPro subscription to enjoy all features |
| $100 cheaper for GoPro subscribers | More expensive without a GoPro subscription |
| Edits and sends footage to cloud when charging | Only waterproof to 33 feet |
Hero11 Mini
| Pros | Cons |
| --- | --- |
| More affordable than the Hero11 Black | No display on the front or the back |
| Smaller in size than the Hero11 Black | Requires a GoPro subscription to enjoy all features |
| Lighter than the Hero11 Black | More expensive without a GoPro subscription |
| Same camera quality as the Hero11 Black | Only waterproof to 33 feet |
GoPro Hero11 Black vs Hero11 Mini: Which Is Better?
Hero11 Black and the Hero11 Mini have so much in common that it's hard to point out the superior camera. Their recording and photography specs are identical. However, it's still possible to say which is better by looking at what ultimately divide them starting with the price. The Hero11 Mini is much smaller than the Hero11 Black, and the cheaper camera too. Some may prefer the Hero11 Mini for its price and size, but others will want to see what they're shooting enough to pay an additional $100-200. That's where the Hero11 Black has an upper hand as it features two screens. For this reason, we give it to the Hero Black.
Last update on 2022-11-18 / Affiliate links / Images from Amazon Product Advertising API