6 Key Points and Must-Know Facts: YouTube TV vs Google TV
YouTube TV offers cable-free live streaming.
You can access various shows and on-demand videos along with YouTube channels.
You will get unlimited DVR and storage for nine months.
YouTube TV is the vMVPD (Virtual Multichannel Video Programming Distributor); it offers some, but not all, cable channels.
The Google TV is set to replace the Android TV by 2023.
At the moment, Google TV offers over 6,500 apps and 400,000 movies.
Are you confused about the differences between Google TV and YouTube TV? You're not alone. Even the people who created these services can't seem to agree on what they are and do.
In this post, we'll try to clear things up for you. Let's first define each service and explain how they differ. Then, we'll give you our take on which one is right for you. Let's start the debate!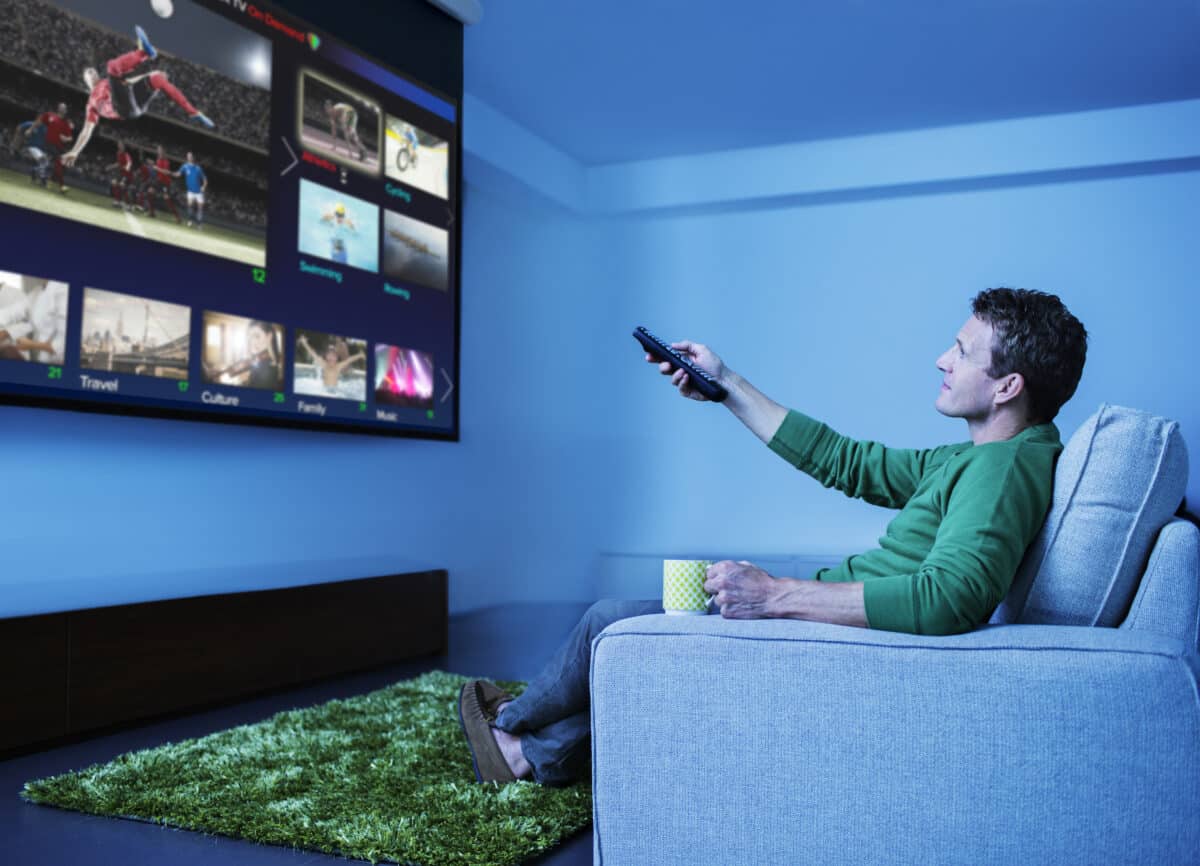 YouTube TV and Google TV: A Side-by-Side Comparison
| | YouTube TV | Google TV |
| --- | --- | --- |
| Definition | An app that you download and use on your smart TV | A software layer or interface that is controlled by a television stick |
| Login or Account | Not needed | A Google account is needed to use it |
| Major Competitors | Sling TV, Fubo TV, and Vidgo TV | Fire TV stick and MI box |
| Live Coverage? | You can stream some live channels but with advertisements | No live TV or streams |
| Why's It Unique? | Allows you to download unlimited programs without storage issues | It is an improved and updated version of Chromecast that comes with a remote feature |
| Channels  | Over 85 channels | Allows you to purchase and rent movies rent from Google |
| Cost | $64.99 monthly subscription  | One-time payment of $49.99 |
What is YouTube TV?
Launched in 2017, YouTube TV shocked the world with its overall performance. However, in 2017, YouTube TV was only accessible in some parts of the USA. In 2019, YouTube TV witnessed a tremendous expansion, and its coverage reached over 210 markets in various countries.
Furthermore, YouTube TV is now available in different parts of the world and delivers over 85 stations along with national broadcasters such as ABC, NBC, and Fox.
At only $64.99 monthly, YouTube TV might look like it's a bit of an expensive option, but, realistically, cable TV and Hulu charge similar prices, and their channel selections are also limited.
It's no secret that YouTube TV is the best premium live TV broadcast provider. They have the most programs, advanced DVR storage capabilities, and outstanding customer engagement. So, even though the price isn't exactly cheap, you're getting much more from YouTube TV than with regular cable.
What sets YouTube TV apart from the rest is its cutting-edge technology. Their streaming quality is exceptional, and their user interface is sleek and easy to use. Plus, they offer a variety of channels that other providers can't match.
What is Google TV?
Google TV mainly relies on media suggestions and focuses on customer personalization. Formerly known as Google Play TV, Google's current TV and movie marketplace can be accessed 24/7. In fact, you can also install and download platform services, even online or on-demand.
Besides, the Google TV collection is amazing, and it efficiently organizes multiple programming series and movies in one menu as per your preferences.
Google has been dipping its toes in the streaming market for a while now, but with the latest Google TV, it's finally putting its stamp on the industry. The Google TV is the company's first standalone streaming box, and it's a great addition to any living room. It's fast, responsive, and very user-friendly, plus it's affordable at just $49.99.
With access to your favorite streaming apps, including Netflix, Hulu, Disney+, and more, Google TV is the perfect way to cut the cord and save money. So if you're looking for an affordable and user-friendly streaming device, check out the latest Google TV.
There's no denying that streaming devices have taken over the home entertainment world. No longer are we tethered to cable boxes and expensive monthly bills.
Now, you can watch whatever you want, whenever you want, thanks to the wide variety of streaming options available. Google TV is one such option, and while it might not be the perfect streaming solution, it's a budget-friendly option that gets the job done. The interface is simple and user-friendly, and a wide selection of content is available.
Lastly, it integrates seamlessly with other Google products and services. So if you're looking for a budget-friendly streaming solution, Google TV is worth considering.
Beautiful Interface
Chromecast with Google TV
Streaming in up to 4K HDR quality
Dedicated Google Assistant button on the included remote
Stream over 700,000 TV shows and films
Compatible with most TVs with an HDMI port
We earn a commission if you make a purchase, at no additional cost to you.
YouTube TV and Google TV: Main Differences
Many of us prefer YouTube to watch videos. But, you may not know that there's a whole other world of YouTube: YouTube TV. On the other hand, Google TV is a similar platform, but there are some significant differences that we will explore below:
The main difference between YouTube TV and Google is compatibility. YouTube TV works well with a range of smart TVs such as Samsung, HiSense, Android TV, and Vizio. On the other hand, Google TV works well with Chromecast Google TV sticks.
Another difference between the two is that popular gaming consoles like Xbox and PS support YouTube TV software, whereas the Google TV software can be used with all the latest Android and iOS phones.
When it comes to subscription, remember YouTube TV offers over 85 live streams in its basic plan, whereas Google TV allows you to buy and rent series and movies.
YouTube TV offers more subscription options and services as part of its updates, whereas Google TV relies too much on its programming for streaming.
YouTube TV doesn't feature a media viewing option, whereas Google TV offers it.
Apart from these differences, there are some other notable differences between these platforms that we will discuss below.
Google TV
As mentioned above, Google TV is for more than just organizing your streaming services. Other best-in-class features include:
Google Assistant: Who needs a touchscreen when you've got voice control? With the Google TV remote, you can search for shows, play music, and ask for information about on-screen characters without typing a single word. Plus, you can connect a Google Nest to your Chromecast for even easier voice control. No more fumbling around for the remote – sit back and relax while Google does all the work. So, go ahead and give your fingers a break—your voice is all you need to take control of your TV.
Smart suggestions: Google TV is changing the way we watch TV. We no longer need to search multiple apps to find something to watch.
Instead, Google TV does the searching for us. Using machine learning, Google TV can personalized suggestions based on our viewing preferences. So, whether you're in the mood for a comedy or a drama, we can be sure that Google TV will have something to recommend. Best of all, because Google TV can search every streaming service, you don't need to worry about missing out on any of your favorite shows.
With Google TV, you can sit back and relax, knowing that the perfect show is just a few clicks away.
Gaming: Who needs a console when you've got Google TV? With the Google Stadia app, you can play all your favorite video games on your TV. You're ready to go by just connecting a compatible controller or phone. From first-person shooters to puzzle games, there's something for everyone. So, kick back, relax, and enjoy top-notch entertainment.
YouTube TV
Here's what differs YouTube TV from Google TV and other popular streaming services:
Personal accounts: Trying to track what everyone in the family is watching on TV can be a full-time job. With YouTube TV, you can easily create a watch list for each family member and set parental controls to ensure everyone stays safe and happy. With three simultaneous streams, you'll never have to worry about fighting over the remote again. Whether you're a large family or just looking for a little more peace of mind, YouTube TV has you covered.
Unlimited DVR storage: With YouTube TV, you can record multiple shows at once and never run out of space. Plus, your recordings will stay in storage for up to nine months before being automatically deleted. So, go ahead and record that entire season of your favorite show and know that YouTube TV has got you covered.
YouTube TV vs. Google TV: Which One Should You Use?
YouTube TV is probably the best bet if you're looking for a cable replacement and want to keep things simple. But, if you want more customization options and access to a wider range of content, Google TV might be a better choice.
Whichever platform you end up choosing, we hope now you have all the information you need to make an informed decision. Thanks for reading!
Up Next…
Don't stop now! We have more great articles about TVs that you don't want to skip!