Pixel Buds Pro vs AirPods Pro: 5 Must-Know Facts
Pixel Buds Pro are cheaper than AirPods Pro at $199
Both have great ANC but AirPods Pro are a cut above
Both have great voice assistants
Pixel Buds Pro have vastly superior battery life
AirPods Pro have richer more detailed sound quality
Google dropped its best earbuds yet this summer. It's a step up from Google's previous wireless earbud, Pixel Buds 2, a solid, cost-effective option for some users. However, it lacked many of the features found on other earbuds. Now Google has finally entered the fight for earbuds supremacy. It seems the next battlefront will be Google Pixel Buds vs AirPods Pro.
The Pixel Buds Pro has added great ANC, significantly improved sound quality, and the best Google Assistant experience on any earbud. If Google hopes to earn the top spot in the earbuds category, it will have to match up the AirPods Pro. Can Google's latest outing dethrone the Apple mainstay? Let's find out.
Pixel Buds Pro vs AirPods Pro: Side by Side Comparison
| Spec | Google Pixel Buds Pro | Apple AirPods Pro (2nd Generation) |
| --- | --- | --- |
| | | |
| Processor | Proprietary six-core Processor | H1 |
| Charging Case | Yes | Yes |
| ANC | Yes | Yes |
| Water Resistance | IPX4 on Buds and Case | IP4 on Buds only |
| Battery Life | 7 hours with ANC, 11 Hours without ANC, and 31 hours with the charging case | 4.5 hours with ANC, 5 Hours without ANC, and 24 hours with the charging case |
| Voice Control | Google Assistant | Siri |
| Price | $199 | $249 |
Pixel Buds Pro vs AirPods Pro: What's the Difference?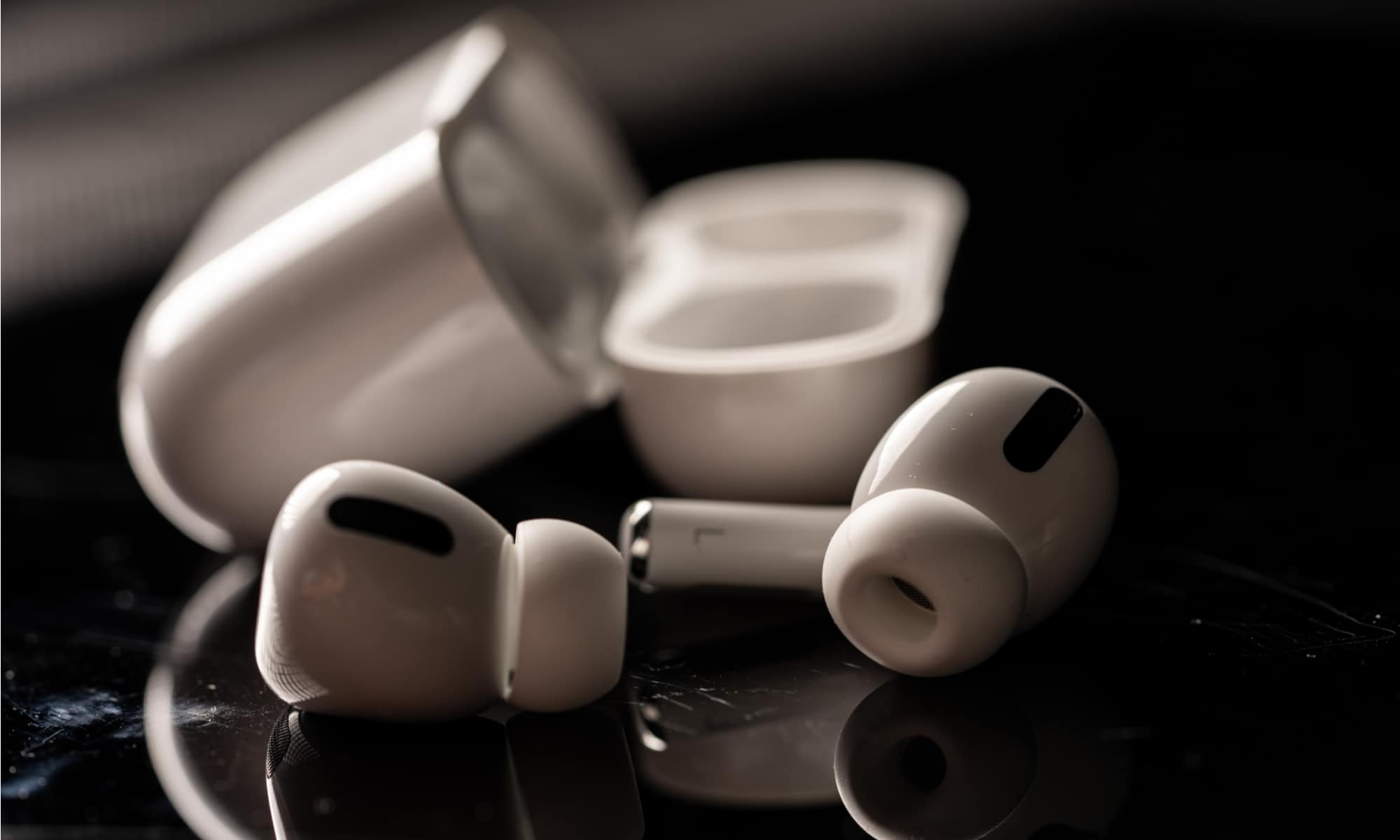 Design
The 2nd generation of AirPods Pro has seen zero design adjustments from the previous version. They still feature the shortened stems and silicon ear tips of the 1st gen model. Still, that means the buds are comfortable and offer a snug fit for superior ANC. They only come in one color (the signature white) as opposed to the Pixel Buds Pro which has four colors on display.
You can pick from charcoal, fog, lemongrass, and coral, which is presumably the hero color. Their design is understated but appealing. They have a comfortable fit but can be a little loose which affects ANC. Despite this, the Pixel Buds Pro are sturdy and has IPX4 water resistance that extends to the case. In contrast, the AirPods Pro are somewhat fragile, and their design isn't as eye-catching as the Pixel Buds. Your mileage may vary but the Pixel Buds Pro design is hard to beat.
Best Battery
Apple AirPods Pro
Features Active noise cancelling technology
Water resistant (including sweat)
Siri voice control automatically enabled
Battery: 24hrs
We earn a commission if you make a purchase, at no additional cost to you.
Sound Quality
Here is where the AirPods start to pull away. Sound quality is greatly improved from the 1st gen AirPods Pro. Across genres, the AirPods Pro delivers a wide range of sound with clarity. AirPods also have Spatial Audio on their side, a feature that Pixel Buds Pro has, but nowhere near the level of AirPods Pro
Spatial audio, also called 3D audio, is like surround sound in your earbuds. It offers a more immersive experience for music, movies, or games. The function gives the music an even wider soundstage than straightforward listening.
The Pixels Buds Pro are the best sound that Google has ever produced in their wireless audio lineup. You can enjoy a wide dynamic range with punchy base and clear vibrant sound. Despite its improvements, however, the Pixel Buds struggle to match the sound quality of the AirPods Pro. Throw in better spatial audio and this category is easily clenched by the AirPods Pro.
Active Noise Cancellation
Is there any better place to start than ANC? Noise cancellation is a key feature on nearly every earbud in this price range. The ones that don't have it, have fallen behind. The Pixel Buds Pro are the first Google earbuds to feature ANC and it's an impressive first outing.
The Pixel Buds Pro do a great job of completely silencing everything but the loudest ambient noise. That that isn't silenced is significantly masked which allows you to concentrate or enjoy your music in relative peace. They also have a transparency mode that is hit-and-miss. It does a solid job of translating ambient sound through the earbuds but it falls short of Google's claims. Instead of the "natural" sound the Pixel Buds Pro promised, ambient sound is muffled and hard to make out.
By contrast, the AirPods Pro features some of the best noise canceling in the business. While transparency mode on the AirPods Pro doesn't exactly sound "natural" they sound pretty close. They also do a great job of blocking out all but the loudest of external noise. This plus a better fit makes them more effective at noise cancellation overall.
Voice Control
As expected, both make use of their own stellar voice control systems. Google has Google Assistant, Apple has Siri. The difference really comes in the overall experience and control of each pair of buds.
Google Assistant on Pixel Buds Pro is amazing. You can easily enter hands-free mode by saying "Hey Google". There are few really great perks at your disposal too. Google Translate allows you to listen in up to 40 languages and has real-time text translation on your phone. You can also use it to read through your notifications and messages and control the volume without ever pressing a button.
Likewise, AirPods can enter hands-free mode by summoning Siri. It can read your notifications but is noticeably clunkier than Assistant on Pixel Buds. There seems to be a bit of lag between command and execution as well. Pixel Buds Pro seems to offer the best all-around experience but its close.
Connectivity
This is one strongly in Apple's favor. Pairing the AirPods Pro with other IOS and Apple devices is incredibly simple and takes no time. By contrast, Google hasn't quite figured out a smooth way to pair Pixel Buds Pro. For that reason, AirPods take this category easily.
Battery Life
Battery life is something that Apple has struggled with in its AirPods Pro, Pixel Buds Pro has no such struggles. With 7 hours with ANC and a mind-blowing 11 hours without, the Pixel Buds Pro handily takes this category.
AirPods Pro on the other hand only offers 4.5 hours with ANC and 5 hours without. Still, the Airpods are more feature-rich, and this no doubt has an effect on battery life.
Price
The $50 difference between Pixel Buds Pro and AirPods Pro might be a deciding factor for some but the value of the AirPods Pro can't be understated. They offer more features than the Pixel Buds Pro and have better sound quality and ANC.
Despite the lower price tag, Pixel Buds Pro has fewer features than other earbuds in its class. Google has held out some features, a sign they're very much working to gain a foothold in wireless audio.
Google Pixel Buds vs Air Pods Pro: Which One Is Better?
The Pixel Buds Pro are a great step forward for Google's wireless lineup. They have a greatly improved sound, solid ANC, great features, and unbeatable battery life. Despite all that, they're no match for the AirPods Pro.
AirPods Pro has everything the Pixel Buds Pro has and more. Balance and EQ controls on the AirPods Pro are smooth and easy to use. ANC on AirPods is slightly better than Pixel Buds Pro and they have a better overall fit for most people.
The price difference might have some balking at the AirPods Pro but they deliver more value for a slightly higher price. That said, it is close, Pixel Buds Pro does offer a better experience overall for Android users, especially Pixel owners. As close as this comparison was, Apple AirPods Pro is the better earbuds and Google has some catching up to do.
Up Next…