Undoubtedly, Google Fi has risen to become one of the best mobile carriers in the U.S.A., claiming to have an excellent 5G connectivity than any other carrier. Conversely, Verizon has been the most dominant cell phone network, with about 150 million subscribers.
Both carriers have amazing plans and coverage, but it's best to dig deeper into each to find the most suitable for your needs. For this reason, we look at their key differences in significant aspects, such as pricing, coverage, speed, and plans to ensure you pick the best carrier. Without further ado, let's get started.
Google Fi vs. Verizon: Side-By-Side Comparison
Feature
Google Fi
Verizon
What It Is
It is one of the best MVNOs based in the united states
It's one of the oldest and biggest mobile carriers in the united states
Release Date
April 22, 2015
October 7, 1983
Owner
Google
Verizon Communications
Coverage
United States and over 200 countries internationally
United States and over 210 countries internationally
Price
Cheaper option with a starting price of $20/month per line plus $10/GB for the Flexible Plan.
Relatively expensive with a starting price of $70/month for the 5G Start Plan
Premium Data Limit
Flexible Plan – 15GB
Simply Unlimited – 35GB
Unlimited Plus – 50GB
The 5G:
Start Plan – None
Do More Plan – 50GB
Play More Plan – 50GB
Get More Plan – Unlimited
Family Plan
Starts at $17 per line for four family members
Starts at $35 per line for four family members
Customer Support
Offer 24/7 hours support via phone, chat, or email
Provide 24/7 hours support via phone, chat, or email
Google Fi vs. Verizon: What's the Difference?
It is clear Google Fi and Verizon have unique ways of delivering their services. This is because Google Fi is a mobile virtual network operator (MVNO), meaning it doesn't own a base station; rather, it leases its radio spectrum from a licensed mobile carrier. Unlike Google Fi, Verizon is a mobile carrier. Therefore, it owns a radio spectrum and offers its services independently. For this reason, Google Fi and Verizon differ in most aspects. Keep reading to find out more.
Price
Generally, MVNOs are always cheaper because they don't run their infrastructure. Therefore, you will always save some cash with Google Fi's plan rather than Verizon. Looking at their standard unlimited plans, Google Fi costs $60 for a single line, while Verizon is priced at $70 for one line. Keep in mind that the more lines you register, the cheaper the cost. For instance, in the case of Google Fi, instead of paying $60 for one line, you can opt for the most affordable option at $30/line for four lines if you are buying for your family. Therefore, check through the unlimited plan for both mobile carriers before making a stand on one.
Google Fi has been very considerate to its basic customers by creating the Flexible Plan. It is one of the most affordable options costing $20 for one line and going as low as paying $10 per GB of data used. Verizon also provides a cheaper option, the Welcome Unlimited plan, which starts at $65 per month.
If you decide on Google Fi, it is worth noting that its pack perks are limited. You only get the Google One cloud storage on its Unlimited Plus plan. On the other hand, Verizon offers a wide range of perks, including streaming service subscriptions and convenient cloud storage for its expensive plan.
Coverage
One of the greatest advantages of Google Fi is that it incorporates the services of three carriers; T-Mobile, UScellular, and Sprint. That way, depending on your location, you can always find the strongest connection on your phone. Another plus of using Google Fi is the exceptional 5G network, and that's because it includes the services of the most powerful 5G provider, T-Mobile. It also has reliable 4G LTE services for areas with poor 5G connectivity.
Shifting our focus to Verizon, it has the country's best 4G LTE coverage over other famous carriers such as T-mobile. Therefore, you can rely on Verizon for the best 4G LTE than any other carrier, but not for the 5G network as it only has 12% national coverage. We recommend going for Google Fi if you reside in areas with an excellent 5G network. If you stay in rural areas with poor 5G coverage, Verizon will be a perfect option to utilize its super-fast 4G LTE network.
Perks and Promotions
Google Fi is the cheaper option but doesn't include excellent perks in its plans. In fact, it only offers 100GB of Google One cloud storage for its high-end plan, the Unlimited Plus. Verizon, on the other hand, has the best perks across all its plans. You can enjoy a six-month trial for its base plan, including perks such as Disney+, Discovery+, Apple Music, and Google Play Pass or Apple Arcade.
Premium Data Usage
Nothing is annoying as lower mobile data speeds; that's why you need to understand the premium data limit of your preferred cellular provider. Premium data usage is the maximum amount of data you can use before the carrier slows your data speed to about 256 Kbit/s. Looking at both carriers, Verizon seems to be more accommodating with its premium data plan than Google Fi.
Here is a breakdown of what Verizon offers. You get unlimited data usage with the 5G Get More plan and a 50GB limit for the 5G Do More and 5G Play More plans. Unfortunately, none of Google Fi's Tier plans offer unlimited data usage. Its most valuable plan, the Unlimited Plus, only offers up to 50GB of premium network access. Other options include 15GB premium data for their Flexible plan and 35GB premium data for the Simply Unlimited plan.
Family Plans
You are probably looking for a cellular service provider that will also accommodate your family's needs. The good news with Google Fi and Verizon is their impressive family plans. While looking at both carriers' pricing above, Google Fi was the cheaper option, meaning they have affordable family plans. But on the downside, it has fewer-pack perks than Verizon. So, we recommend going for Google Fi if you seek a cost-effective carrier for basic network connectivity, which doesn't include many entertainment features.
Let's look at both carriers' family plans offered for users. Starting with the affordable option, Google Fi offers the Flexible plan at $68/month plus $10/GB ($17 per line), the Simply Unlimited plan for $80/month ($20 per line), and the Unlimited Plus plan for $220/month ($40 per line). Shifting to the more expensive carrier, Verizon, the 5G Start plan costs $140/month ($35 per line), the 5G Play More plan and 5G Do More have a similar price of $180/month ($45 per line), and the 5G Get More is $220/month ($55 per line).
The History of Google Fi
Google Fi started slow, being announced for only Nexus 6 smartphones on April 22, 2015. During its release, it was called Project Fi before rebranding to Google Fi on November 28, 2018. Google Fi's services were made available to the public on March 7, 2016. Everyone was eager to experience what the new baby in the mobile networking world had to offer, but at first, subscribers had to receive an invitation to become members, limiting many interested buyers.
Google Fi utilized the services of only Sprint and T-Mobile. But to compete with other powerful mobile carriers such as Verizon and AT&T, it had to expand its network connectivity to favor many carrier service providers. Therefore, it added U.S. Cellular and Three on June 8, 2016, and July 12, 2016, respectively. It also added support for the Pixel and Pixel XL smartphones in October 2016. Today, most Android and iPhones have been designed for Google Fi, making its services widely available.
Its marketing strategy makes Google Fi stand out from the crowd of other MVNOs. It utilizes the services of multiple mobile carriers and automatically switches through them to ensure you get the strongest network connection. Additionally, it uses an automatic VPN and your phone's WI-FI assistant function to connect your device to any available WI-FI hotspots while ensuring data security with encryption. You will use the WI-FI connection for data usage, calls, and texts, reducing your cellular network's cost as much as possible. Regarding data security, Fi provides end-to-end encryption for one-on-one calls between android users, making it one of the most trusted MVNOs in the market.
How Verizon Competes
Verizon has been very successful since its introduction in 1984 as Bell Atlantic and later changed to Verizon Communications in June 2000. It has remained relevant over the years because of its reliable network connectivity and amazing plans, including amazing perks and promotions. Verizon's basic plan, Start Unlimited, has perks such as a free Disney+ trial for 12 months and Apple Music for 6 months. That's why Verizon always wins over other mobile carriers whenever a buyer seeks a cellular operator with excellent network connectivity plus other entertainment features.
It also provides wide coverage of network connectivity, starting with its fiber-optic network with the fastest downloads and uploads. Unfortunately, the service is limited to only the Northeastern and Mid-Atlantic United States. But that shouldn't be much of a bother as you can get network connectivity with either Verizon's digital subscriber line (DSL) or Fixed mobile internet services.
Another interesting fact about Verizon is the Speed Match feature that maintains equal download and upload speeds. Therefore, it has reliable network connectivity for running many applications without lagging. It also has incredible data speeds, especially in 5G. For the Fiber internet option, you get up to 300 Mbps to 1 gigabit per second.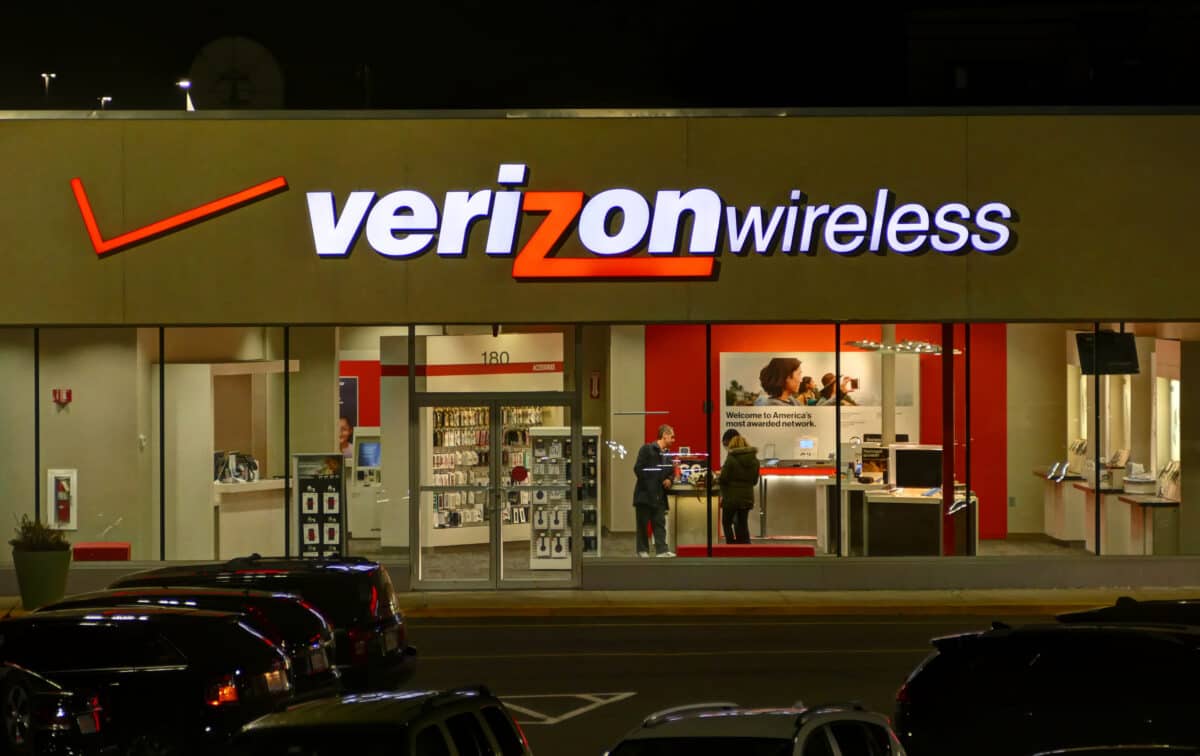 Google Fi vs. Verizon: Pros and Cons
| Pros of Google Fi | Cons of Google Fi |
| --- | --- |
| Very affordable | Few perks and promotion |
| Excellent 5G network | Lacks unlimited data plans |
| Coverage in over 200 plus countries | Poor network connection in rural areas |
| Automatic connection to available WI-FI hotspot | Doesn't include free international calls on its standard plan |
| Utilizes the services of major mobile carriers including T-Mobile, Sprint, and US Cellular | |
| Pros of Verizon | Cons of Verizon |
| --- | --- |
| Strong network coverage especially in 4G LTE | More expensive than most carriers |
| Provides unlimited data plans on its offers | Its 5G network connection isn't strong in most rural areas |
| Has many perks and promotions | Data speeds may be slow in crowded urban areas |
| Coverage to over 210 plus countries | |
Google Fi vs. Verizon: 8 Must-Know Facts
Google Fi is an MVNO that utilizes the services of different mobile carriers such as Sprint, Us cellular, and T-mobile to provide the best network connectivity, while Verizon is a mobile carrier, meaning it owns and operates its infrastructure independently.
Verizon is more expensive than Google Fi. However, you will enjoy more pack perks and promotions using Verizon than Google Fi.
All Google Fi plans have a threshold for data usage, and none of their options provides unlimited data usage. Its most expensive plan, the Unlimited Plus, has a 50GB maximum limit on high-speed data.
With Verizon's most valuable plan, the 5G Get More, you will enjoy unlimited high-speed data.
Both carriers offer up to 50GB of mobile data hotspots, which is significant if you often use the internet on your laptop, tablet, or game console.
Both carriers switch automatically to available WI-FI hotspots and use them for data, calls, and texts. Additionally, they can automatically switch back to the cellular network for calls if the WI-FI connection weakens.
Google Fi was introduced on April 22, 2015, while Verizon has been available since 1984.
Both carriers include international travel plans and services that let you use data, calls, and texts in 200+ countries.
Google Fi vs. Verizon: Which One Is Better?
As we have shown, Google Fi and Verizon are reliable carriers but play their game differently. While Google Fi focuses on delivering excellent network connectivity at a budget-friendly cost, Verizon is expensive but offers amazing perks and promotions. Therefore, the best cellular provider depends entirely on your budget and needs.
Google Fi is the ideal option if you are working on a tight budget. Its Flexible Plan goes as low as $20 for one line plus $10 per GB of data usage. You get an excellent 5G connection with T-Mobile at such a low cost. On top of that, Google Fi allows you to utilize the services of other superior carriers such as Sprint and Us Cellular, thus getting the best network connection despite your location.
Verizon, on the other hand, is the big player in the market. Its plans are more expensive than most mobile carriers but have the best plans and perks to fulfill your needs. What's amazing is the unlimited data usage on its most valuable plan, 5G Get More, including exclusive perks such as Disney+, Hulu, ESPN+, and Apple Music. Therefore, Verizon will be a perfect option if you don't mind spending a few more dollars on your plan.
Google Fi and Verizon in the News
Google Fi and Verizon have been making waves in recent news, captivating the attention of consumers seeking affordable, reliable network services. These two prominent telecommunications players offer distinct features and coverage options, and savvy consumers can benefit from a thorough understanding of the companies' differences. Google Fi is powered by a combination of Wi-Fi and cellular networks. The company features flexible plans, international roaming capabilities, and seamless network switching. Verizon, an established industry leader, boasts a robust, extensive nationwide network that's renowned for its reliability and widespread coverage. The battle between these two telecommunication giants fuels innovation and improvements within the industry and empowers consumers with a range of options for staying connected.
The image featured at the top of this post is ©J.K2507/Shutterstock.com.