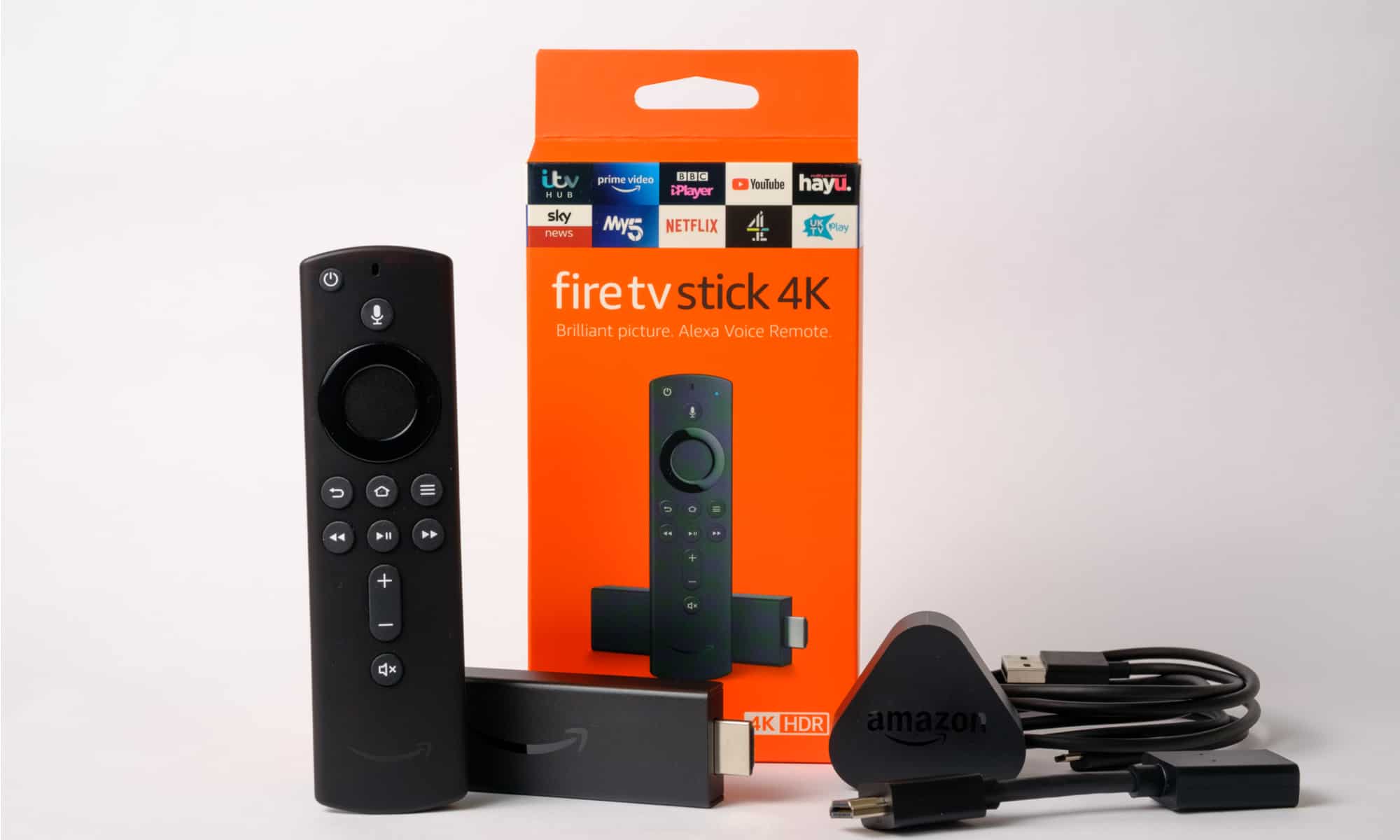 Google Chromecast vs Amazon Fire TV Stick: 4 Must-Known Facts
The first generation Chromecast was unveiled in the US on July 24, 2013.
Alexa integration was introduced with the 2nd generation of the Fire TV stick in 2016.
Thefiveewhole5 total generations of the Fire Stick, including 4K versions.
Chromecast devices were briefly hacked in 2019 to bring security into light and promote PewDiePie.
Whether you're trying to cut the cord to the cable company or want to make a dumb TV smart, digital media players are an excellent option. Today two 3rd generation streaming dongles targeting the same audience go head-to-head. In our Google Chromecast vs Amazon Fire TV Stick review, delve into their specs and key differences to see which comes out on top.
Google Chromecast vs Amazon Fire TV Stick: Side by Side Comparison
| | Google Chromecast | Amazon Fire TV Stick |
| --- | --- | --- |
| What is it? | Digital Media Player | Digital Media Player |
| Manufacturer | Google | Amazon |
| Current Generation | 3rd | 3rd |
| Operating System/Software | Chrome OS (Android) | Fire OS 7 (Android) |
| Processor | Dual-Core 1.2 GHz Marvell Armada 1500 Mini Plus | 1.7GHz 4x ARM Cortex-A53 |
| Memory | 512MB DDR3L | 1GB DDR4 |
| Storage | 256MB | 8GB |
| Resolution | 1080p | 1080p |
| Connectivity | HDMI, Dual-Band Wi-Fi, Ethernet, Bluetooth | HDMI, Dual-Band Wi-Fi, Ethernet, Bluetooth 5.0 LE |
| Remote Control | No | Yes |
| Price | 29.99 | $24.99 |
| Release Date | October 10, 2018 | September 30, 2020 |
| Discontinued | No | No |
Google Chromecast vs Amazon Fire TV Stick: What's the Difference?
The Design
Both Google and Amazon have a variety of streaming devices in various form factors. The Google Chromecast and Amazon Fire TV Stick are the simplest versions of the companies' media streamers, buentirelypletely different designs.
The Amazon Fire Stick TV lives up to its namesake, considering it resembles a USB drive. It's small, black, and slides into an HDMI port on any TV. The Chromecast is far more stylish but hangs from the back of the TV as it's essentially a disk connected by a short cable plugs into the HDMI port.
While the Chromecast is a little sleeker, the design makes it easier for you to access HDMI ports on some TV sets. Both devices need power from a USB port or wall outlet.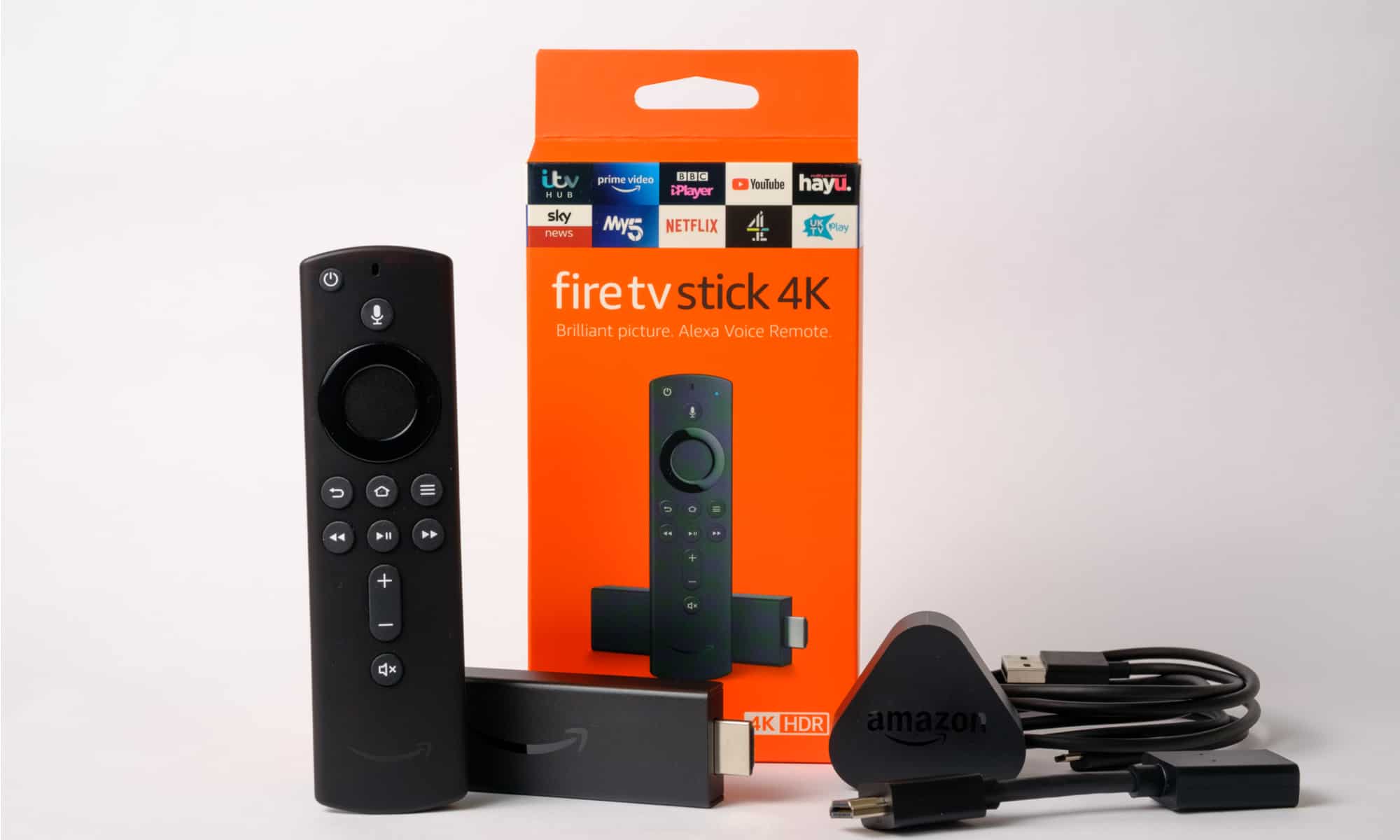 Video Quality
When buying a device to stream media or make a dumb TV smart, picture quality is essential. Both base models with budget-friendly price tags; you won't get 4K streaming from the Chromecast or Amazon Fire TV Stick.
1080p is the maximum resolution on these media streamers, and with no 4K, there's no Dolby Vision support. The Chromecast doesn't have HDR or Dolby Atmos audio either. While you won't find Dolby Vision on the Fire Stick, it does have HDR support at 1080p. It can even handle HDR10+ content along with Dolby Atmos audio.
The Amazon Fire Stick takes the edge over the Chromecast in the audio-video department. You won't see a difference in resolution, but you can hear a difference with Atmos, and HDR-compatible content will pop on TVs with the Fire Stick.
Streaming Services
One of the cool things with media streamers aimed at cord-cutters is the wealth of apps available. Even Apple TV allows users to download various apps for streaming services, so the amount of options available through Android is no surprise.
Google's Chromecast is built on Android, so you can download almost any streaming app from the Play Store. That includes Netflix, Hulu, Disney Plus, HBO Max, and dozens others. If there's an app compatible with Chromecast in the Google Play Store, you'll likely be able to stream it to the big screen with a Chromecast.
The Amazon Fire TV Stick runs on Fire OS, a version of Android. So, anything you can access on Android, including streaming services, is available. With both devices, you can stream the same media from major providers except a few. If there's a smaller service you're interested in, you'll want to check each device's lineup beforehand.
Ease of Use
While Google Chromecast vs Amazon Fire TV Stick streaming service are a tie, the ease of use is another area where the Fire TV stick pulls ahead.
Both streamers are incredibly easy to use. To set them up, plug them into your TV and follow the automated setup procedure. If you can type in your Wi-Fi password, you can set up a Chromecast or Fire Stick within minutes.
Finding or downloading content on either device is also straightforward. With Chromecast, you can use your smartphone for navigation, but Amazon includes a remote control. That saves you from a lot of headaches and opens the door to new possibilities through their app store.
Amazon's remote isn't basic either. There are buttons for fast forward and reverse along with dedicated buttons for Prime Video, Netflix, Disney+, and Hulu that take you directly to each channel. Throw in Alexa voice control, and you've got a streaming stick smarter than the rest.
Performance
How well a Chromecast or Fire TV stick performs largely depends on your Wi-Fi network. If you have a strong signal throughout your home, performance shouldn't be a problem.
Chromecast has a dual-core SoC in the Marvell Armada 1500 Mini Plus running at 1.2GHz. In addition, it has 512MB of DDR3L memory and 256MB of onboard storage. Connectivity options include dual-band Wi-Fi, HDMI, Ethernet with an adapter, and Bluetooth.
Amazon's 3rd generation Fire TV Stick has a faster 4x 1.7GHz ARM Cortex-A53 chip under the hood. It also has double the memory with 1GB of DDR4 and 8GB of built-in storage. That's partly because you can game to a degree with the Fire Stick, something you can't do very well on the Chromecast.
Google's Chromecast is snappy and will cast whatever you throw at it, but the Fire TV Stick has considerably more power.
Price and Availability
If you're looking to buy a Chromecast or Fire Stick, you have plenty of options. You can buy a device directly from the manufacturer with Amazon or Google. These small streamers are available in many online retailers and local shops worldwide.
Amazon has an edge in price at $24.99 compared to $29.99 for Google Chromecast. Both are sold throughout the year or bundled with other devices, but Amazon's streamer is usually cheaper.
Amazon Fire TV Stick
Best Value
We earn a commission if you make a purchase, at no additional cost to you.
Google Chromecast vs Amazon Fire TV Stick: Which One is Best?
If you have a TV that maxes out at 1080p, we feel the Amazon Fire TV Stick provides the best bang for the buck, and it's not particularly close.
It's a bit snappier, two years newer, and cheaper than the Chromecast. It also comes with a voice-enabled remote control, so you don't have to rely on a smartphone or tablet to stream content to the big screen. If you're considering upgrading your TV set to a 4K model, the 4K Fire Stick is a better value at a slightly higher price.
Check out Amazon Fire TV Stick on Amazon.
Up Next…