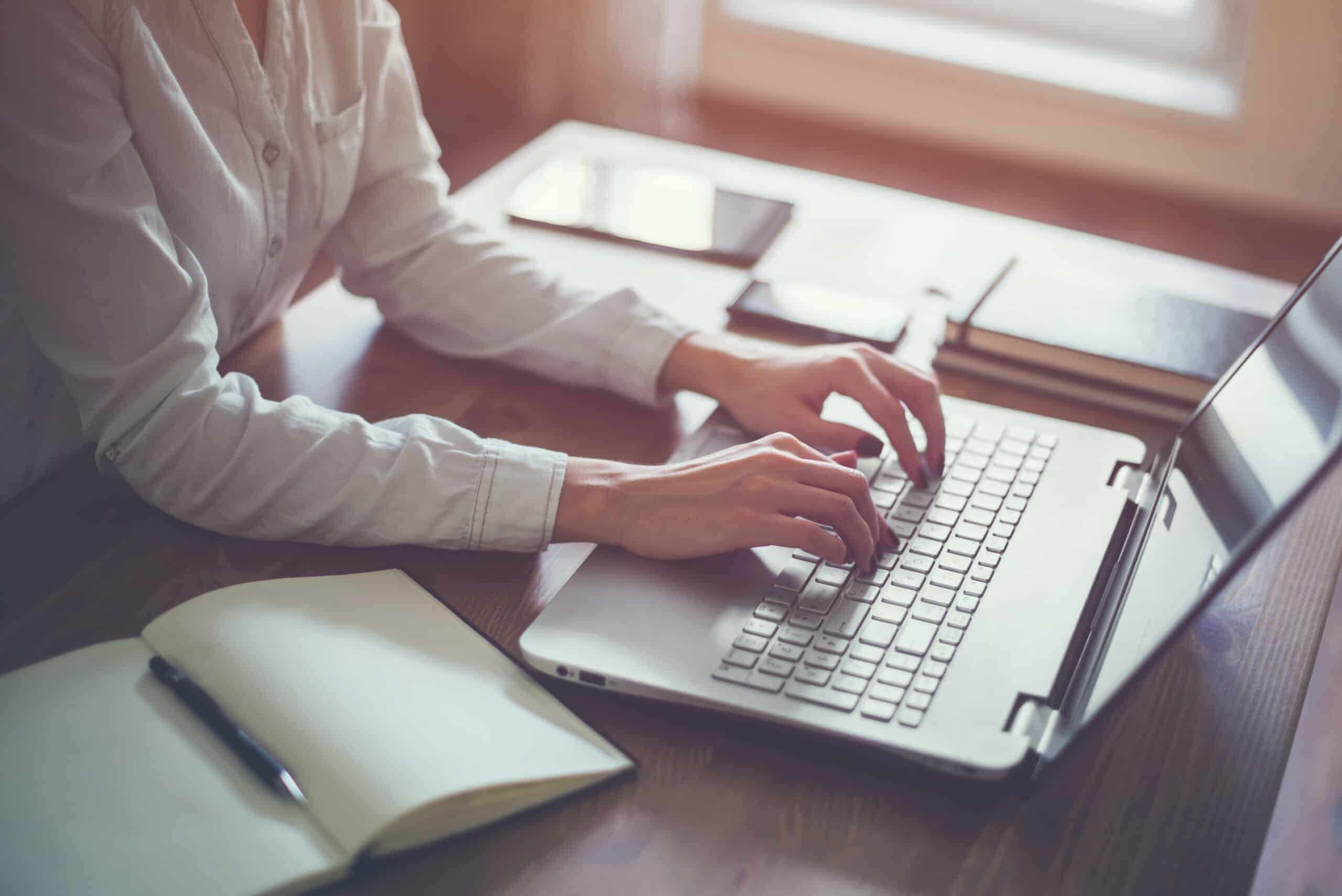 Have you ever heard about Getac and Toughbook? If you don't know how they stack up to one another, you're in the right place. It will help if you get to know the vital differences between Getac and Toughbook differences to make an informed decision when buying.
Getac is a major subsidiary of MiTAC-Synnex Group, one of Taiwan's most prominent computer technology companies. Getac produces rugged mobile devices that observe international standards. Their products are widely used globally for industrial, commercial, and military applications. Also, most of their products are named after the company itself.
Toughbook is one of the best-rugged computers produced and marketed by Panasonic Corporation. After its conception in 1996, the mobile computing device has been designed to withstand harsh weather conditions and rugged working environments that would otherwise destroy the device.
In this blog, you will learn more about the differences, advantages, and drawbacks of both Getac and Toughbook so you can decide which is best for you. 
Getac vs. Toughbook: A Side-by-Side Comparison
| | Getac | Toughbook |
| --- | --- | --- |
| Processor | Intel Core i5 | Intel Core i5 |
| Display | 13.3 inches | 12 inches |
| Year of Conception | 1989 | 1996 |
| Manufacturer | GE Aerospace and MiTAC | Panasonic Corporation |
| Connectivity | Good | Good |
| Backlit Keyboard | Yes | Yes |
5 Must Know Facts About Getac and Toughbook
Both Getac and Toughbook have good connectivity options, including USB 3.0, Wi-Fi, VGA (audio), HDMI (video), SD, and SIM card slots, enabling them to be connected with external components
Both devices are designed to comply with MIL-STD-810F Military specifications. This allows them to function properly in difficult conditions.
Although Getac has a screen larger than Toughbook's, the trade-off is that Getac's screen brightness and resolution are both poor. Additionally, it does not have IPS technology that can significantly improve its display.
SSD is found in Toughbook but not Getac. This flash-based storage device enables fast and silent operation as it has no moving objects.
While both have the same RAM capacity, Toughbook has a faster system performance due to its higher RAM speed.
Getac: The Complete History
Getac is a Taiwan-based technological company founded in 1989 and is best known for producing rugged computers and other electronic and mechanical components. For two decades, Getac increased its stake in the business and became the world's leading supplier of seat belt spools and swindles and the third top producer of the aluminum-magnesium alloy after it acquired Waffer Technology Corp in 2009. 
In 2012, the international company produced the world's first Android tablet, the 7-inch Getac Z710. Six years later, it acquired WHP Workflow Solutions in its bid to expand business in the software and video recording space.
Over the years, Getac has delivered outstanding services to its clients. In 2020, it bagged a contract with BMW to provide rugged mobile devices for warehouse logistics, research and development, and diagnostic applications. In 2021, the U.S. Air Force contracted the company to provide rugged computers to run their programs.
What is the Way Forward for Getac?
COVID-19, especially, has increased the need to digitize many aspects of life. Several functions within organizations, including carrying out work orders and inspections, making installations and repairs, or even operating machinery, are slowly shifting to digitized functions. As a leading producer of rugged mobile devices, Getac will play a vital role in this digitization process.
In this regard, Getac is expected to increase its production of rugged mobile devices and develop products with enhanced features to withstand the growing market needs.  
Getac vs. Toughbook: What's the Difference?
If you're considering purchasing a Getac or Toughbook, you may wonder what the difference is between the two brands. Both Getac and Toughbook offer rugged laptops that can withstand tough conditions, but there are some key differences to consider before deciding.
Let's take a closer look at each in detail.
Design
You cannot fail to notice the comparatively low weights when considering Getac and Toughbook laptop specifications. The lightweight design is done specifically to make the devices easy and comfortable to carry around.
However, the Toughbook is much lighter than the Getac, making it suitable for various uses in remote working environments where users can experience bumps, drops, and spills. Toughbook's design also features a magnesium case and a shock-proof hard drive connection that enables it to operate well even after a 30-inch drop to the ground.
The Toughbook also features a flip-and-flop design. This allows the user to change the device into a tablet by folding the screen over the keyboard without necessarily dividing the device into two parts.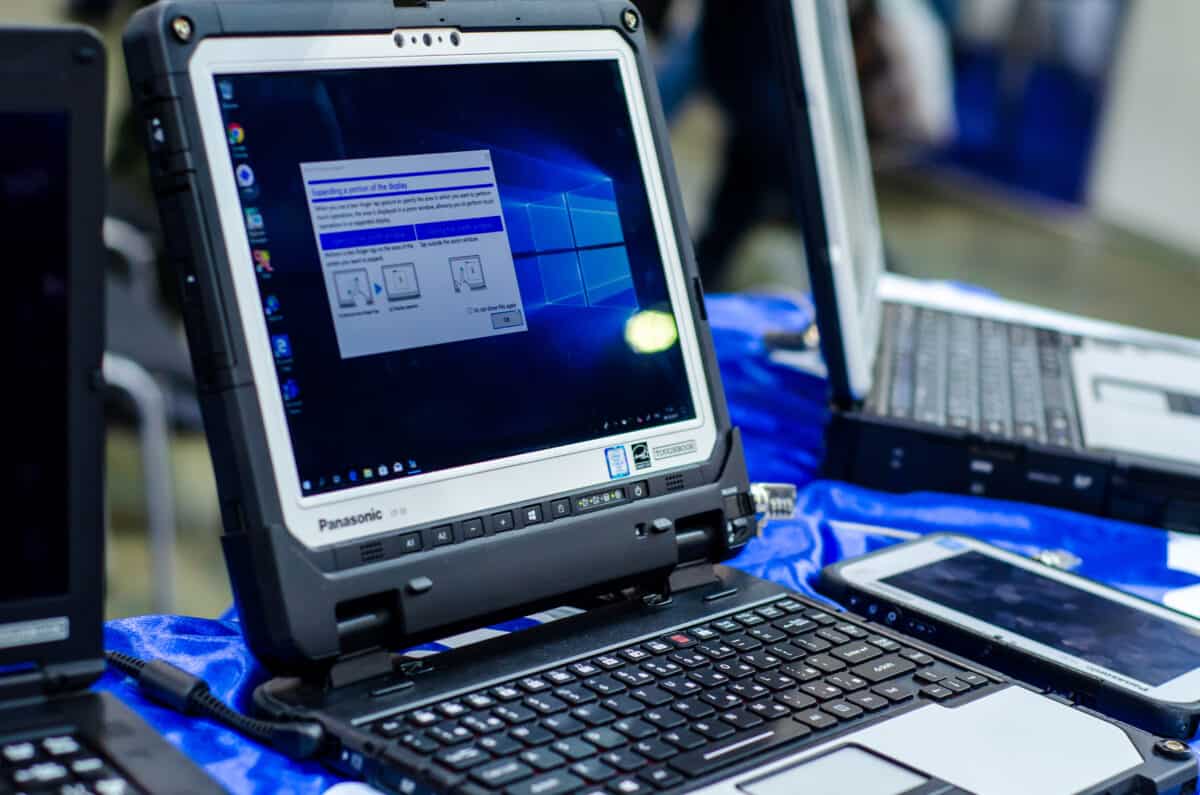 Display
While both Getac and Toughbook have touchscreen capabilities that make them easy to operate, they have some critical differences regarding their display.
First, Getac has a larger screen that helps users have a better experience using the device. It also features an LED backlighting display that results in quality images. Toughbook, on its side, features an anti-reflection coating that reduces reflections, thus producing quality images, too. Additionally, Toughbook features in-plane switching (IPS) technology for LCDs that helps to sandwich LCD layers between two glass surfaces to produce uniform colors and better viewing angles. 
Performance
Getac and Toughbook's performances also have their own set of differences. While both have the same RAM capacity, Toughbook has a higher RAM speed of 1600MHz, compared to Getac's 1333MHz, which gives it a more enhanced and faster system performance.
Toughbook also uses flash-based storage devices, like SSDs, which do not involve mechanical components. This enables them to operate faster and silently and withstand shocks.
Pros and Cons of Getac and Toughbook
The Getac vs. Toughbook debate is common among those in the market for a new laptop. To help you make your decision, let's highlight some advantages and disadvantages of each brand.
| Pros of Getac | Cons of Getac |
| --- | --- |
| Has an optical disc drive (ODD) that enables you to read data from external storage sources, like DVDs, easily | Does not feature a flip-and-flop design that allows you to change it from a laptop into a tablet |
| relatively cheaper | Cannot separate the keyboard from the device |
| The large display screen size provides you with a better user experience  | Does not have SSD storage |
| Has enhanced security features, including a fingerprint scanner and smart card reader | Bigger and heavier than Toughbook |
| Has built-in media that gives you access to several options | Has low brightness and resolution despite its large screen |
| Long battery life of up to 30 hours | |
| Pros of Toughbook | Cons of Toughbook |
| --- | --- |
| You can detach the keyboard from the device, making it lighter and enabling you to change from laptop to tablet mode easily | More expensive than Getac |
| Has a 256GB SSD that boosts its performance capabilities | Has a tiny keyboard that is not ideal for typing |
| Has a high resolution and brightness despite the small screen | Has a relatively smaller display screen |
| Has an 8 megapixels rear camera allowing you to capture fantastic images. | |
| Has hinge covers to protect its connectors and ports from harm | |
Getac vs. Toughbook: Which is Right for You?
It's challenging to choose between the two devices, as they have distinct capabilities that anyone would want. They're also designed to MIL-STD-810F military specifications, which is excellent.
However, Toughbook offers some advantages over its competitors. Because the device uses SSD for storage, it has a faster performance speed. The fewer moving components result in a quicker reaction time. Its lightweight and 8MP rear camera are ideal for capturing distinctive characteristics in harsh surroundings. 
Samsung's IPS technology is used in this gadget, which aids in improving picture quality by increasing brightness while lowering manufacturing expenses simultaneously. Another notable thing about the Toughbook is the ability to detach the keyboard from the device, turning it into a tablet. 
Despite Toughbook taking the lead here, it wouldn't hurt to opt for the Getac if you find the cost of a Toughbook too high, as it has some fantastic features. They have larger screens, hard drives, and long-lasting batteries.