Setting up your very first home Internet network? Or simply looking to better your existing home Internet setup? You've likely encountered the important debate between gateway vs. modem. In a head-to-head matchup, which device is the way to go? And is there even a difference between the two in the first place? Let's break down this gateway vs. modem debate, outlining all the ways in which they differ so we can ultimately name the one true winner.
Gateway vs. Modem: Side-by-Side Comparison
| | Gateway | Modem |
| --- | --- | --- |
| First Appeared | 2000s | 1950s |
| Use | Routes data from the Internet service provider to a LAN | Converts data from an ISP into a format for home networks |
| Popular Brands | TP-Link, Asus | Netgear, Linksys |
| Price | $50-100 | $60-90 |
| Lifespan | 2-5 years | 2-8 years |
| Other Devices Needed | Works alone | Needs a router |
| Alternative Names | Modem/router or cable modem router | Modulator-demodulator |
Best Modem/Router Combination
We earn a commission if you make a purchase, at no additional cost to you.
Gateway vs. Modem: Key Differences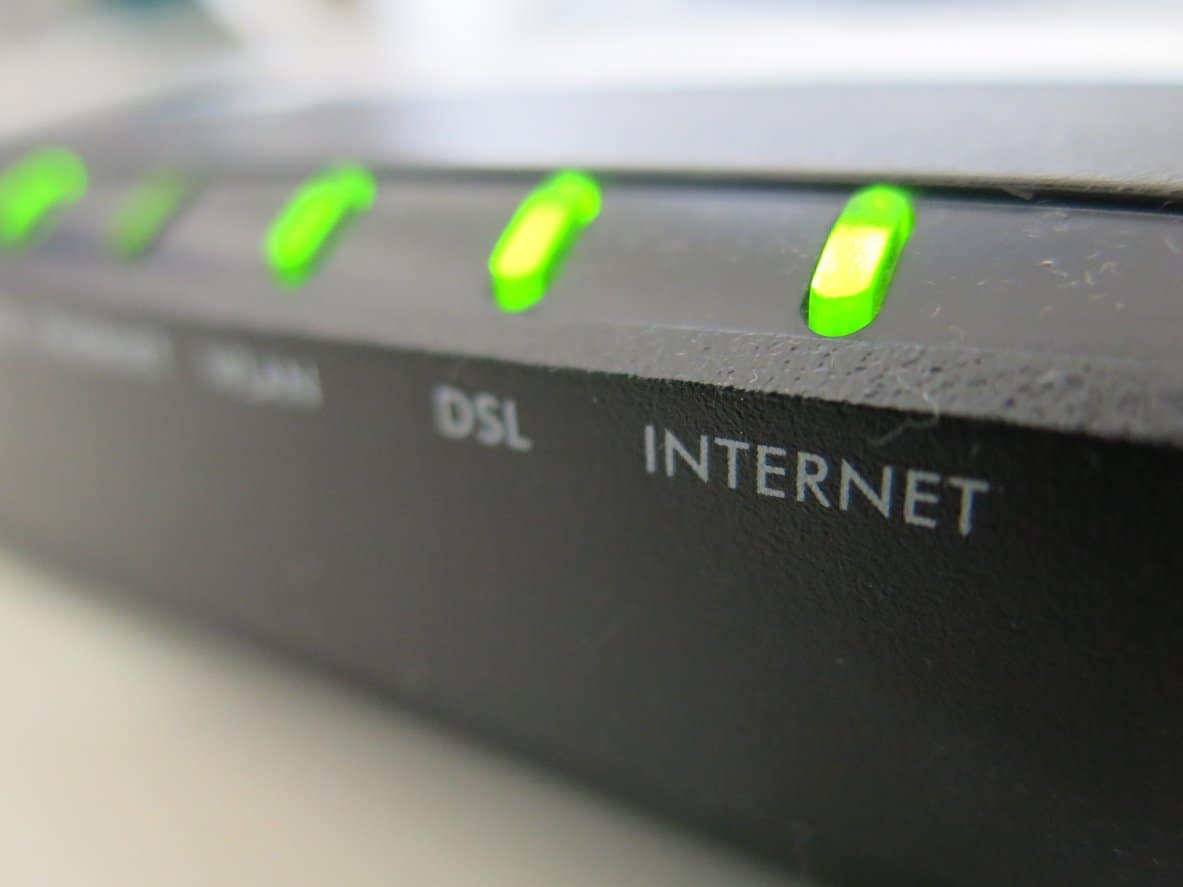 Apart from their differences in terminology, what actually sets apart a gateway vs. modem in a home Internet setup? Why would someone choose one over the other? These key differences can be seen best in three specific areas: How each device is used, the lifespan of each device, and the part each device plays in a greater system. Below, you'll see how gateways vs. modems compare where it matters most.
How It's Used
First, let's talk about how a gateway is used compared to how a modem is used. It's one of the most important considerations in this gateway vs. modem debate. A gateway routes packets — which is data, essentially — from your Internet service provider (ISP) to your local area network (LAN). It's a one-stop shop between your ISP and your Wi-Fi-enabled devices. A modem, on the other hand, simply converts the data from a router to your Wi-Fi-enabled devices. Both are used to get online, but only one communicates directly with the ISP to do so.
Device Lifespan
Another important consideration in the gateway vs. modem debate is the lifespan of each device. Both last at least two years at minimum, but diverge from there. Your average gateway will need to be replaced every five years at most. A modem can last a little longer, with more high-tech models lasting as long as eight years. The reasoning behind these lifespans has less to do with the actual life of the device and more to do with the ever-evolving pace that Wi-Fi moves. Replacements are necessary because the devices can quickly become outdated.
Part Of the Greater System
Lastly, let's consider the part gateways vs. modems play in the greater system that is your home Internet connection. With a gateway, you won't need any other hardware to get connected to Wi-Fi. The gateway communicates with the ISP and then translates that communication to your Wi-Fi-enabled devices. With a modem, however, you're going to need some additional hardware. You cannot have a modem without also having a router. A gateway rolls these two devices into one. A modem is dependent on a router to communicate with the ISP and then translate it to the modem.
5 Must-Know Facts About Gateways vs. Modems
Gateways help devices connect to the Internet by converting packets, or digital data, into Wi-Fi signals.
Modems are perfect for individual users to establish a connection between devices and the ISP. Gateways are better deployed at a network level, serving as an access point between multiple networks.
Gateways are much better equipped to handle multiple devices and manage connections between different networks compared to modems.
Modems need a router to wirelessly connect your devices to the Internet. Gateways, on the other hand, combine both the functions of a modem and a router into one handy device.
Gateways handle more complex tasks than modems, tackling things like routing, security, and network translation in addition to ensuring Wi-Fi connectivity.
Best Modem for Cable
NETGEAR Cable Modem CM500
Replaces cable modem

Features 16x4 channel bonding and DOCSIS 3.0

Compatible with any Wi-Fi router

Speeds of up to

400Mbps
We earn a commission if you make a purchase, at no additional cost to you.
Is a Modem the Same as a Gateway?
Long before the modern invention of the gateway, there was the modem. As a matter of fact, modems predate gateways by nearly 40 years. (Not to mention predating the Internet itself.) You see, modems have had a use in the average home dating all the way back to the days of radio transmission and telephone lines. A modem, or modulator-demodulator, was originally invented to convert digital data to an analog signal. Any time you're dealing with an analog signal, you're going to find a modem in the mix.
The device originated in the mid-20th century. It was born out of a desire to circumvent the expensive leased lines being used by teleprinters and telegraphs. If only there was a way to use ordinary phone lines instead… Hence, the invention of the modem. After a period of private business use, modems had officially gone commercial by the late 1950s and early 1960s. In the years that followed, modems were implemented across cable television, radio, telephone lines, and eventually even home Internet.
By the late 1990s, millions upon millions relied on modems to get online over dial-up. As the 2000s progressed, modems remained relevant in broadband Internet setups. However, the need for a separate router emerged out of this switch from dial-up to broadband. This allowed for multiple connections instead of a modem's traditional single line. Of course, this development only created more demand for an easier fix. That's where the gateway comes in. It's a convenient hybrid of the modem and the router. In this light, it's clear that modems and gateways are not quite the same.
Gateway vs. Modem: Pros and Cons
| Pros of Gateway | Cons of Gateway |
| --- | --- |
| Gateways are smaller and less conspicuous than modems and routers. | Gateways have shorter lifespans than modems on average. |
| The setup is easier for a gateway over a modem and router. | The price of a gateway tends to be higher than the price of a modem. |
| Pros of Modem | Cons of Modem |
| --- | --- |
| Modems have a longer lifespan than gateways on average. | You need a router as well as a modem to get connected to Wi-Fi. |
| A new modem tends to be much cheaper than a new gateway. | If you have trouble connecting, you have to check both the modem and the router. |
Gateway vs. Modem: Which Is Best?
If you're looking for a single device to handle all your Wi-Fi and Internet connectivity needs, it's hard to go wrong with a gateway over a router. They might be more expensive and offer shorter lifecycles than a modem and a router, but the convenience alone makes any downside seem less significant. Modems can certainly get the job done regardless — they've been around for decades, after all — but the convenience and sleekness of a gateway ultimately triumph over the burden of a modem.
Two-in-one modem and router

High-speed internet

Simple and Secure Set-up

2-year warranty

Buy on Amazon

We earn a commission if you make a purchase, at no additional cost to you.

11/30/2023 11:04 am GMT

Replaces cable modem

Features 16x4 channel bonding and DOCSIS 3.0

Compatible with any Wi-Fi router

Speeds of up to

400Mbps

Buy on Amazon

We earn a commission if you make a purchase, at no additional cost to you.

11/30/2023 11:59 am GMT