Everyone knows that ESPN is the place to catch an array of top live sporting events. However, this popular sports network doesn't have broadcast rights to every game. Turns out, the battle for broadcasting rights is just as competitive as the sporting events themselves. This is where FS1 comes into play. As Fox's answer to ESPN, you deserve to know how to watch FS1 on Spectrum. We'll help you find the channel, no matter where you're situated in the United States.
FS1 Channel Guide
| City and State | FS1 Channel on Spectrum |
| --- | --- |
| Albany, NY | 73 |
| Anaheim, CA | 54 |
| Austin, TX | 97 |
| Bakersfield, CA | 76 |
| Birmingham, AL | 94 |
| Buffalo, NY | 82 |
| Charlotte, NC | 67 |
| Cincinnati, OH | 55 |
| Cleveland, OH | 75 |
| Columbus, OH | 73 |
| Corpus Christi, TX | 49 |
| Dallas, TX | 65 |
| El Paso, TX | 97 |
| Indianapolis, IN | 62 |
| Kansas City, MO | 75 |
| Lexington, KY | 67 |
| Long Beach, CA | 40 |
| Los Angeles, CA | 95 |
| Louisville, KY | 71 |
| Milwaukee, WI | 75 |
| Montgomery, AL | 77 |
| Reno, NV | 30 |
| San Antonio, TX | 97 |
| San Diego, CA | 93 |
The History of Fox Sports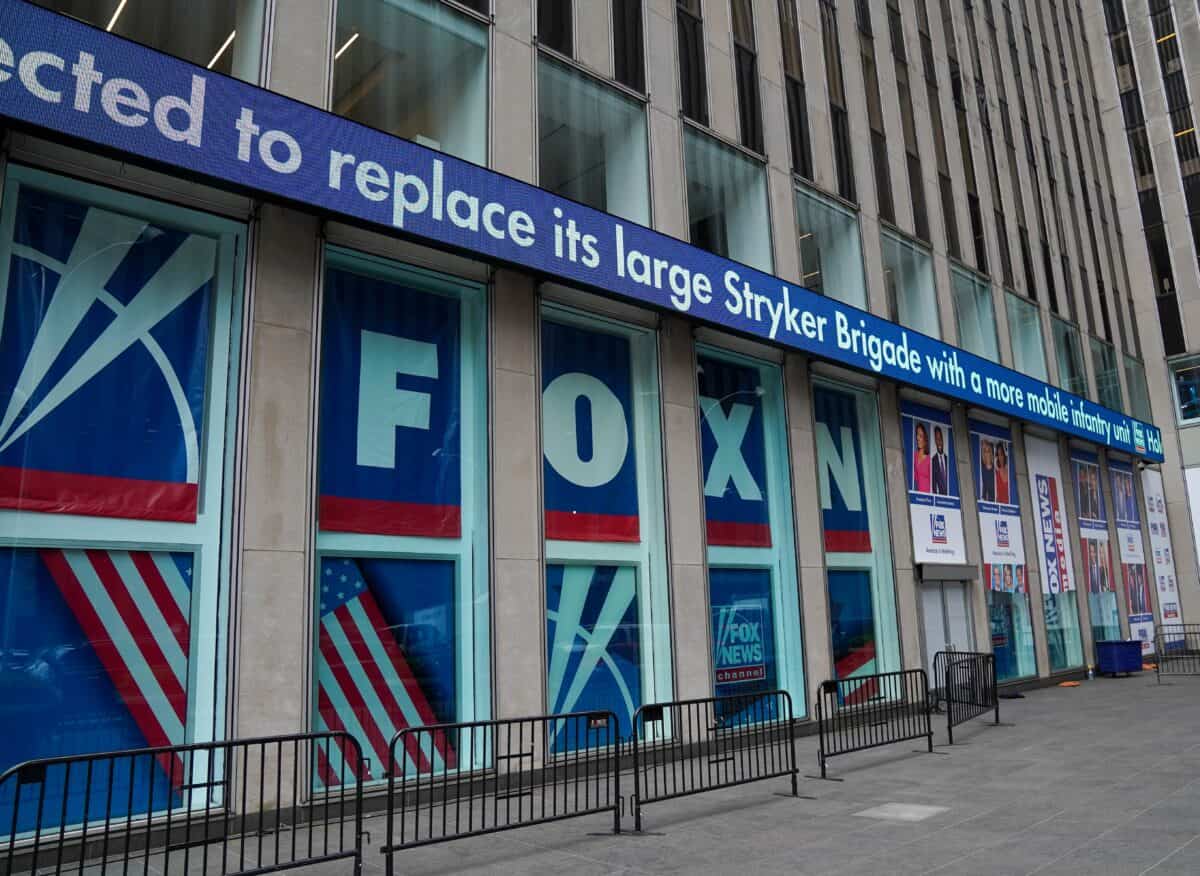 While FS1 didn't hit the air until 2013, the origins of the Fox Sports Media Group date back to August 1994. It all kicked off — no pun intended — with Fox's acquisition of broadcasting rights to the National Football League's games. From that point forward, Fox began accumulating rights to various other live sporting leagues. That same year, Fox began broadcasting games from the National Hockey League. Major League Baseball followed in 1996, NASCAR in 2001, and Major League Soccer in 2003.
For almost two decades, Fox aired these sporting events on its flagship broadcast network. But, with each new league that got added to the mix, scheduling became more and more of a strain on the Fox network. Not to mention, ESPN continued to dominate the live sports scene on cable. In 2013, Fox finally did what needed to be done: it established a dedicated channel to the Fox Sports Media Group. This new channel, FS1, launched on August 17th, 2013. It took over Speed, a motorsport network that launched in 1995.
In 2017, the Walt Disney Company changed things up for Fox Sports once again. Disney would handle FX Networks and Fox Sports International, while the Fox Corporation would retain the rights to FS1 and other news networks under the Fox umbrella. Under this new reorganization, FS1 retained the rights to Major League Baseball and World Baseball Classic games, college sporting events, soccer matches, and Speed's existing motorsport events. Boxing, bowling, horse racing, dog shows, and wrestling also air on the network regularly.
FS1 Sister Stations
FS2
Big Ten Network
FOX
Fox News
Fox Business
Fox Weather
MyNetworkTV
FS1 Programming
Like rival station ESPN, Fox Sports 1 airs a good mix of live sporting events and pre and post-game talk shows discussing the day's games and breaking sports news. What exactly you'll encounter will depend on the time of year and the time of day. Broadly speaking, let's take a look at some of the most popular programming found on FS1. After, we'll switch gears to look at FS2 — the network's popular alternative broadcaster of less mainstream sporting events.
Sports
FS1 covers major sporting events out of the MLB, NCAA, FIFA, NASCAR, and WWE. The network broadcasts everything from games to highlights to analysis from these leagues throughout the year. Of all the sports that play on the network, college sports, wrestling, and auto racing make up the bulk of the programming. Soccer is also a huge component of FS1. The network owns the rights to broadcasts from various major leagues — including both the MLS and the UEFA Champions League.
College football and basketball games are FS1 cornerstones, as well. Specifically, this includes Big East men's and women's basketball, Big 12 football and women's basketball, Pac-12 football and men's and women's basketball, Big Ten football and men's basketball, and Mountain West football and men's basketball. Other competitions — such as the Westminster Kennel Club Dog Show — air on FS1 annually.
Talk Shows
Beyond all of these sporting events, FS1 also offers a lineup of engaging talk shows that provide in-depth analysis, debates, and discussions. Undisputed with Skip Bayless (and formerly Shannon Sharpe) is probably the network's most popular morning show. It covers the latest sports headlines and features debates on the hottest topics of the day from diverse perspectives. The Herd with Colin Cowherd is another staple on FS1.
The Carton Show plays on weekday mornings. First Things First plays on weekday afternoons. Speak! plays after that (as well as during late-night programming blocks alongside TMZ Sports). Seasonal sports also come with their own seasonal talk shows. Big Noon Kickoff is a college football pregame program that simulcasts on Fox. NASCAR RaceDay plays before races, with NASCAR Race Hub playing on weekdays during the season.
What About FS2?
| Channel Name | Channel Number on Spectrum |
| --- | --- |
| FS2 | 401 |
FS2 launched the same day as its sister station, FS1. Likewise, it took over another pre-existing sports station: Fuel TV. Oddly, Fox made very little effort to advertise the switchover from Fuel TV to FS2. In the weeks leading up to the change-up, there was still no official word as to what was about to happen — only rumors circulated about the coming change. Then, on August 17th, 2013, FS2 officially appeared. Fox took until the week before to confirm the rebranding.
For much of its run, its most popular broadcasts have simply been FS1 programs moved to FS2 due to games that ran long on the main Fox Sports network. Due to carriage rights and other regional restrictions, FS2 remains far less popular and much less accessible than its other Fox Sports counterparts. Regular programming includes Major League Rugby matches, New York Racing Association competitions, and Australian Football League games.
The image featured at the top of this post is ©Fox Corporation.