Key Points
FOX launched on October 9, 1986 and quickly became a groundbreaking network that transformed television.
FOX faced skepticism in the beginning but gained success with edgy programs like The Simpsons and 21 Jump Street.
FOX acquired NFL broadcasting rights in the mid-90s, propelling it into the mainstream and continuing its success.
FOX is known for its animation, including The Simpsons, Family Guy, and Bob's Burgers.
FOX offers a wide range of live sports programming, including college football, baseball, soccer, and more.
Are you a Spectrum subscriber who can't figure out what channel FOX is on your TV? With every new channel that gets added to the lineup, it gets harder and harder to find the old reliable ones. It's way too easy to get lost in the TV guide. Thankfully, we're here to help you find the channel on Spectrum — no matter your city, state, or national region. With this info in mind, you'll never miss your favorite FOX dramas, animated comedies, or sporting events ever again.
FOX Channel Guide
| City and State | FOX Channel on Spectrum |
| --- | --- |
| Atlanta, GA | 5 |
| Austin, TX | 7 |
| Bronx, NY | 5 |
| Brooklyn, NY | 5 |
| Buffalo, NY | 29 |
| Charlotte, NC | 46 |
| Chicago, IL | 32 |
| Cincinnati, OH | 19 |
| Cleveland, OH | 8 |
| Dallas, TX | 4 |
| El Paso, TX | 14 |
| Los Angeles, CA | 11 |
| Louisville, KY | 41 |
| Milwaukee, WI | 6 |
| New York, NY | 5 |
| St. Louis, MO | 2 |
| St. Paul, MN | 9 |
| San Antonio, TX | 29 |
| San Diego, CA | 5 |
| San Jose, CA | 2 |
| Tampa, FL | 13 |
The History of FOX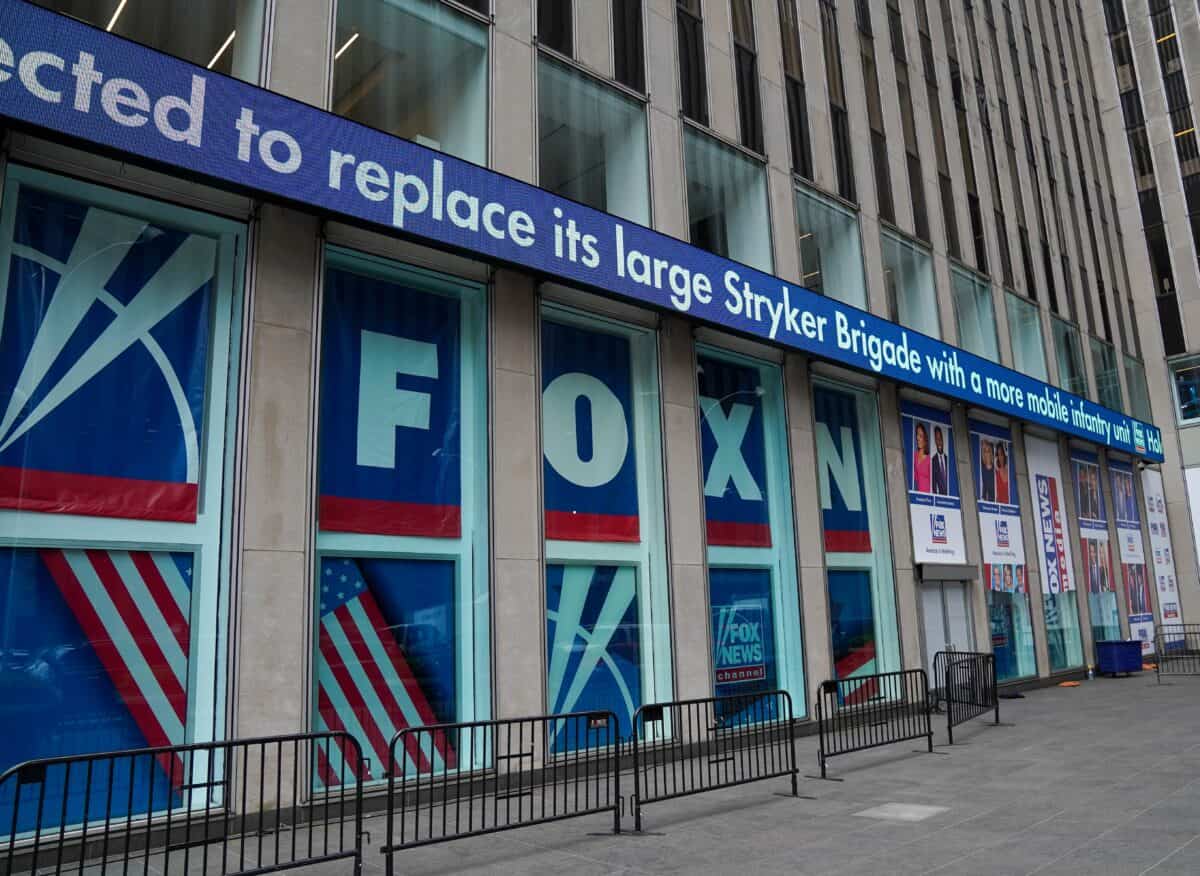 FOX launched on October 9, 1986. In the decades since, the network proved to be a groundbreaking one that transformed television forever. In the beginning, FOX was the underdog. Compared to CBS or NBC, FOX was nowhere near as recognizable or established. Nevertheless, the network worked fast to make its mark early. It was all part of the executives' vision to change the landscape of television; not only with FOX but also with Fox News and Fox Sports, too.
Despite all the determination on the executives' part, FOX still faced skepticism from the industry. They doubted the network could succeed against such massive titans on basic cable. That all changed when people saw what kind of programs were on the network. 21 Jump Street, The Simpsons, Beverly Hills, 90210, Married… with Children, America's Most Wanted… all edgy programs that broke conventional trends and brought in a much younger audience to boot.
Once FOX acquired NFL broadcasting rights in the mid-90s, it was game over for all the naysayers. FOX had received a massive boost, effectively launching it into the mainstream stratosphere. The network continued to thrive into the 2000s, thanks in large part to a continued commitment to edgy and alternative programming like American Idol, 24, That '70s Show, and beyond. While broadcast television continues to decline in viewership, this channel remains a mainstay well into the 2020s.
Divisions of the FOX Corporation
Fox Entertainment
Fox Television Stations
Fox News Media
Fox Sports Media Group
FOX Programming
Like so many other broadcast networks and streaming services, FOX's fall lineup is going to be significantly impacted by this summer's ongoing SAG-AFTRA and WGA strikes. Even so, there will still be shows to air on the channel in the months to come. From scripted and unscripted programs to animation and reality shows to live sporting events, here's what the remainder of their summer programming looks like — as well as a glimpse at what's to come to the station this fall.
Scripted
FOX's scripted content is what's most likely to take a hard hit from the ongoing strikes. As of now, the network only has dramas 9-1-1: Lone Star, The Cleaning Lady, Alert: Missing Persons Unit, and Accused to offer its viewers.
It also has seasons of the comedies, Welcome to Flatch and Animal Control ready to go. As far as upcoming programming is concerned, FOX is looking to premiere new dramas Doc and Rescue: HI-Surf later this fall.
Unscripted
As far as unscripted content is concerned, FOX is more than covered. From game shows to reality competitions, the network has more than enough to offer its viewers. Some of the most popular game shows on FOX include The Masked Singer, Beat Shazam, and I Can See Your Voice.
Reality competitions are another pillar of FOX's unscripted lineup. From Hell's Kitchen to MasterChef to LEGO Masters, the channel has loved a good reality showdown since the smash success of American Idol in the 2000s.
Animation
If there's one thing this channel is known for, it's animation. After all, The Simpsons helped the network forge its own path forward. It remains on the air today, making it the longest-running scripted primetime series in American television history.
The Simpsons joins Family Guy, Bob's Burgers, the upcoming Dan Harmon series Krapopolis, and a handful of other animated sitcoms. Because of the way animated sitcoms work ahead of the fall schedule, there should be no shortage this fall, even with the strikes.
Sports
And, of course, you can't talk about FOX without talking about sports. From college football and basketball to professional baseball, football, soccer, boxing, and bowling, this network has no shortage of live sports offerings.
The channel even has NASCAR, WWE, and USFL games. For even more sports games, viewers can flip over to Fox Sports. No matter what your favorite sport may be, you can bet your local station has you covered. The only real major blind spot is hockey.
Final Thoughts
Now that you know where to look, be sure not to miss your favorite show. And don't be afraid to try something new, especially if some of the shows we've listed pique your interest.