Ford vs GM EV Lineups: 4 Key Points and Must-Know Facts
There were only 660 first-generation models of the GM EV1 produced.
A lead-acid battery variant was available for the Ford Ranger EV.
GMC has unveiled five versions of the Hummer EV including a 1-of-1 Neiman Marcus edition.
The first electric Ford Lighting was delivered on May 26, 2022.
Consumers looking for a new electric vehicle have plenty of exotic options to choose from, but many are interested in how Ford vs GM EV lineups will stack up. They are two of the most well-known brands in the world, and both have had electric vehicles on the road for close to a decade.
We're going to take a look at the companies' electric lineups past and present to see how they compare. That includes newer models that are currently in production along with electric trucks, cars, and EVs that are set to debut in the next few years.  
Ford vs GM: Side by Side Comparison
| | Ford | GM |
| --- | --- | --- |
| Year Founded | June 16, 1903 | September 16, 1908 |
| Headquarters | Dearborn, Michigan | Detroit, Michigan |
| Divisions | Ford, Lincoln | GMC, Buick, Cadillac, Chevrolet |
| First EV | 1998 Ford Ranger EV | 1997 General Motors EV1 |
Ford vs GM: What's the Difference?
Ford Hybrids and EVs
The Ford motor company is one of the oldest automobile manufacturers in the world. While they didn't break into the EV space until the Ford Ranger EV arrived in 1998, the Ford Focus Electric was the first popular electric vehicle from the company.
That line stayed popular from 2011 to 2018, winning several awards along the way. This compact car was followed by C-Max Hybrid and Ford C-MAX Energi, a plug-in hybrid that was produced until 2018 before being phased out. Another popular sedan released in the same timeframe was the Ford Fusion Energi.
All of these early hybrids gave consumers an idea of what electric cars could do, but the Ford Mustang Mach-E took things to a different level. Available in several trim levels, the car was an instant hit and the Performance Edition can produce 480 HP with a 0-60 time of around 3.7 seconds.
It's a speedy crossover, although not as quick as the new EV trucks. You can find many of the gas and hybrid-electric models from Ford on the road today, along with vehicles like the MKZ hybrid from Lincoln, one of the last marquees left under Ford after Mercury was discontinued in 2011.
Upcoming Electric Vehicles from Ford
Many of the hybrid models from Ford are on their way out the door as the company looks toward the future. In fact, the company already has one vehicle that's received an overwhelming response with the new 2022 Ford F-150 Lightning.
The new all-electric Ford Lightning will be one of the quickest trucks on the road. There are four trim levels on the 2022 model, including the Ford Lariat with a 0-60 time of 3.8 seconds. The entry-level Pro is certainly no slouch at 4.4 seconds.
Consumers interested in SUVs will appreciate a new take on an old classic with the Ford Explorer EV. It arrives in 2024 and is built on the same platform as the upcoming Lincoln Aviator EVs. Pricing is up in the air for both of these Ford electric SUVs, although you can expect the luxurious Lincolns to cost more than the Explorer.
GM Hybrids and EVs
General Motors, like Ford, has been around for longer than most automakers. They are also a company that plans to leave combustion engines behind as they move to a carbon-neutral future powered by electric vehicles.
GM has three other big brands under its corporate umbrella with Chevrolet, Buick, and Cadillac. They were also an early innovator with EVs with the General Motors EV1 from 1996 to 1999. You can find plenty of hybrids from the company's marquees, although one of the most popular is the Volt.
The Volt was their flagship along with the battery-electric Chevrolet Bolt EV. Those vehicles have a few issues with batteries but remained incredibly popular compact cars throughout 2019. The Chevrolet Spark was also early to the EV party when it launched in 2014 as a sub-compact from GM Korea. As for GM itself, they set the streets ablaze when they announced the new Hummer EV.
The GM Hummer EV is an absolute beast. It's quicker than a sports car, and the fastest EV truck money can buy. The top speed is only 106 miles per hour, but it goes from 0-60 in just 3 seconds. It also has unique features like an Infinity roof and crab walking. While expensive at over $100,000, the 2022 Hummer EV 1 sold out instantly and may be difficult to acquire for years to come.
Upcoming Electric vehicle from GM
GM's new Hummer EV was the first in a new line of fully electric vehicles from the company. A new version of the Bolt EUV will debut soon in the hatchback class, and they have a number of SUVs and crossovers ready to roll out as well.
In 2024, you can expect to see the first generation of the electric Chevrolet Silverado EV. The RST version of the pickup truck will be able to haul 10,000 pounds with 664 horsepower electric motors. It's in the premium class, while the Silverado EV WT should be more affordable. The Equinox EV will arrive around 2023 to 2024 along with a new version of the Blazer.
The Chevrolet Blazer EV will be one of the more interesting releases, given how popular the line has been since its inception. This mid-sized SUV comes in four trim levels, including the Blazer SS with a price tag of around $65,000. Consumers interested in something more luxurious will have several options through Buick and Cadillac.
GM will introduce the aptly named Buick Electra EV in 2024. It will use the same motors from GM's Ultium line, although details are still vague on the design and features. As for Cadillac, the classic brand has already sold out its allotment for the 2023 Cadillac LYRIQ. Pre-orders for the 2024 model are still available.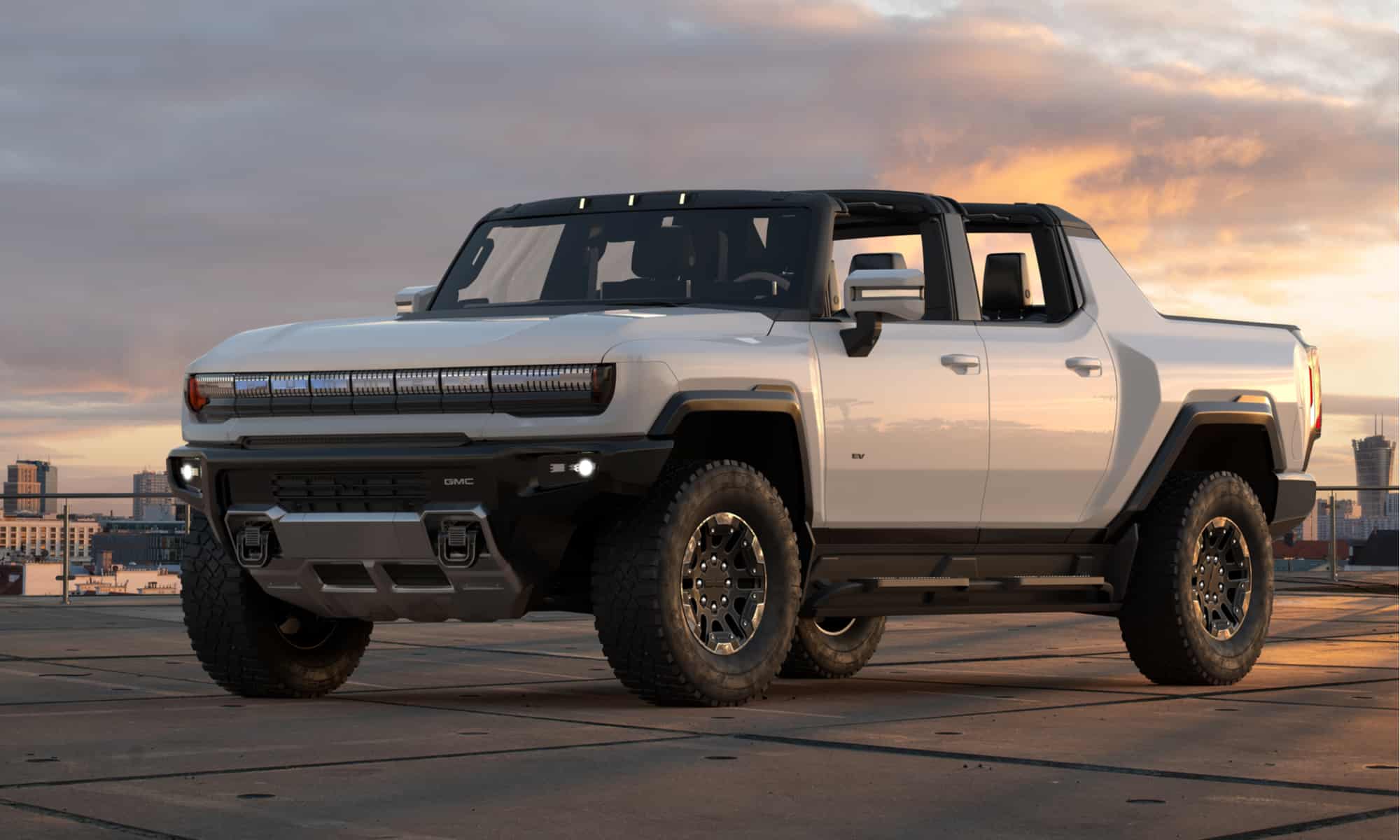 Ford vs GM EVs: Which One is Better?
Whether Ford or GM's lineup of EV vehicles is better comes down to what you want from your next car, truck, or SUV. Both companies have been producing hybrids for years, but are just beginning to lay the groundwork for future lines.
If you want to purchase an all-electric model from either company, get on the waitlist now. You'll be able to purchase the Hummer EV1 and others on the secondary market but can expect to pay a hefty price due to limited availability. If you prefer two-wheeled vehicles to a sedan or SUV, electric motorcycles are also an option.  
Up Next…
Still want some more information about EVs on the market or on the horizon? We've got plenty more articles for you to dig into.