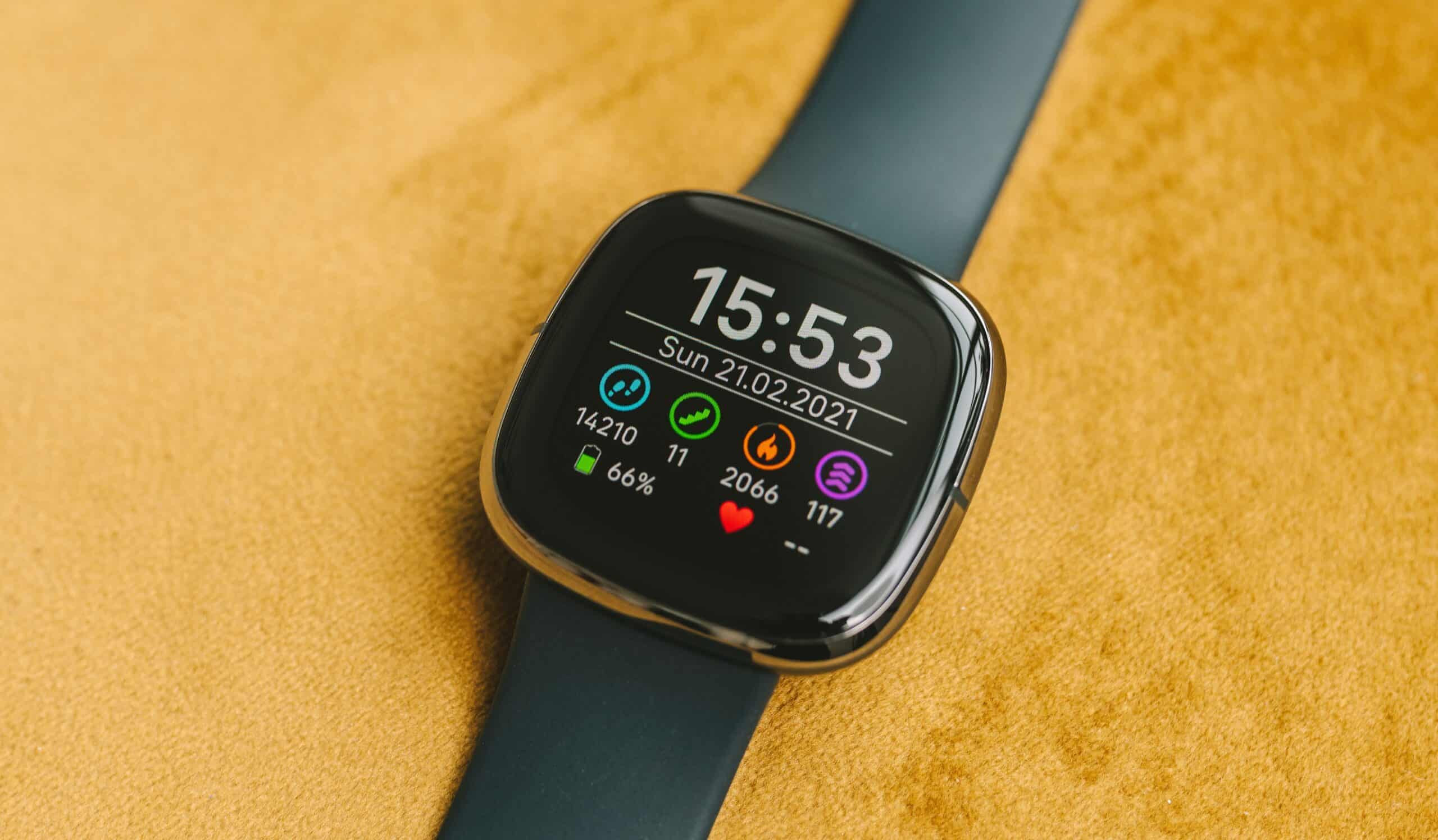 5 Must-Know Facts About Smartwatches
Fitbit's first smartwatch — the Fitbit Surge — came out in 2015 (the same year the Apple Watch made its debut).
With 2020's Inspire 2, the Fitbit made a return to its roots with the release of a device that could be worn either on the wrist or as a clip. It was Fitbit's first clip-capable device since 2012.
More than a billion people around the world have purchased a form of smartwatch or wearable tech.
First released in 2013, the Samsung Galaxy Gear predates the Galaxy Watch by several years. It was Samsung's first foray into smartwatches. Weirdly enough, it included a mini 1.9 MP camera.
The Apple Watch continues to dominate the smartwatch market with a market share of 36.1% in 2021. Samsung trailed way behind at just 10.1% for the year.
Whether you own a smartwatch or not, you can't run away from the fact these gadgets are trendy, and functional. They allow you to track your fitness and activity while also receiving notifications from your smartphone. What's more is that they're, hi-tech which only adds to the appeal. Yet, with so many different smartwatch brands to choose from, picking the right one can be an uphill task? For many consumers, it all comes down to Fitbit vs Samsung Watch. But which is the better smartwatch overall?
Both smartwatches have plenty that sets them apart. Only a fully Fitbit and Samsung Watch comparison can things in perspective. We'll compare their specs, look at their key differences, highlight some must-know facts and finish off with their pros and cons. Finally, we'll tell you who between Fitbit and Samsung Watch comes out on top. Let's dive in.
Side-by-Side Comparison: Fitbit vs Samsung Watch
| | Fitbit | Samsung Watch |
| --- | --- | --- |
| Developer | Fitbit, Inc. | Samsung Electronics |
| First Release | Fitbit Tracker (2009) | Samsung Galaxy Watch (2018) |
| Units Sold Annually | 10.6 million (2020) | 9.1 million units (2020) |
| Display Type(s) | Digital | Digital |
| Paired Device(s) | iOS, Android, Windows | Android |
| Latest Release(s) | Inspire 3, Versa 4, Sense 2 | Samsung Galaxy Watch 5, Samsung Galaxy Watch 5 Pro |
Fitbit vs Samsung Watch: Key Differences
Fitbit and the Samsung Watch are obviously from different brands, so there's more than just a name that sets them apart.
Compatible Devices
Beyond the brand offerings, beyond the smartwatch features, compatibility is perhaps the most significant difference between the Fitbit and the Samsung Watch. The Fitbit is compatible with Apple iOS, Android OS, Windows OS, and any other tablet, computer, or laptop with Bluetooth capabilities. The Samsung Watch, on the other hand, is an Android exclusive. That means that Apple and Windows users will not be able to pair their phones to the Samsung Watch. It's a major distinction, and one that undoubtedly hobbles the Samsung Watch.
Brand Offerings
Secondly, there's the total number of products to consider from each brand. Since 2009, the Fitbit has released anywhere from one to five unique wearable tech products annually. This amounts to over 30 different offerings since the brand's inception. Samsung, on the other hand, has just eight Galaxy Watches to its name since first emerging in 2018. These releases are limited to the Samsung Watch base model (of which there are six) and the Samsung Watch Active (of which there are two). Yet again, another point for Fitbit — the Samsung Watch has just two types of products. Fitbit has more.
Features
Fitbit smartwatches — namely the Versa and the Sense — offer heart rate tracking, active minutes, GPS tracking, built-in workout guides, and total steps taken. But that's not all. They also indicate distance traveled, calories burned per day, and a number of sleep, and health monitoring metrics. The Versa and the Sense also deliver notifications, calling, texting, touchless payments, and a six-day battery life. Needless to say, they're both feature-heavy and functional.
Comparatively, there's the Samsung Watch 5, 5 Pro, and Active2. From activity tracking to sleep metrics, from fitness goals to virtual workouts, the Samsung Watch and its Active counterpart are equally as heavy as the Fitbit in terms of features. They can also allow for calling, texting, notification alerts, and other sorts of things you'd expect from an Apple Watch competitor. This is the one area where the Samsung Watch can actually compete neck-and-neck with the Fitbit. Neither one has a clear advantage over the other here.
The History of Fitbit
Before Fitbit was Fitbit, they were Healthy Metrics Research, Inc. Founded in San Francisco in March of 2007 by James Park and Eric Friedman — currently the company's CEO and CTO, respectively — the company rebranded in October of that year. With this, they officially became the company we know them as today: Fitbit, Inc. Just a couple of years later, the newly minted wearable technology brand Fitbit had a product ready to debut. Dubbed the Fitbit Tracker, the device was not a watch (despite what we've come to expect from Fitbit today). It was a clip, made to attach right to your clothes.
The Fitbit Ultra, Fitbit One, and Fitbit Zip — released in 2011, 2012, and then later in 2012 — also utilized this clip design. After five years of perfecting wearable tech in the form of these clips, Fitbit decided to shake things up. Hence, the Fitbit Flex was born. Released in 2013, the Flex was a first-of-its-kind for the brand: an activity tracker also worn on the wrist like a watch. It proved so successful that Fitbit completely abandoned clips and focused on these wearable smartwatches instead. The watch was meant to be paired with Fitbit's website or mobile app.
Online integration allows Fitbit trackers to sync up with devices via Bluetooth. Through the website or app, Fitbit wearers can log their meals, workouts, and progress. Users can track their progress over time as well as set step, calorie, and distance goals on a daily or weekly basis. Additionally, the Fitbit app has a community page where wearers can compare and compete with friends. While some prefer to keep progress private, others see the social aspect as a way to boost motivation. Either way, Fitbit has seen remarkable success: $1.21 billion in revenue for 2021.
The Rise of the Samsung Watch
Looking at the Fitbit vs Samsung Watch, the former obviously has almost a decade on the latter. The Samsung Watch was first released in August of 2018, nearly ten years after the Fitbit Tracker hit stores. Nevertheless, the Samsung Watch — also known as the Galaxy Watch — might have been late to the party, but it certainly made its presence known. Like the immensely popular Apple Watch, the first-generation Samsung Watch came in two distinct sizes: 42mm and 46mm. Equipped with a touchscreen, the product brought many of Fitbit's features to the Samsung product line.
Requiring an Android device with which to pair, the Samsung Watch leaned hard into being a Fitbit competitor the following year. Called the Samsung Galaxy Watch Active, this activity tracker-focused smartwatch hit shelves in March of 2019. While smaller than the first-gen base model Samsung Watch — coming in at just 40mm — the Samsung Watch Active was nonetheless packed to the gills with important activity and health monitoring features. A quickly upgraded model, the Active2, was available later that same year. It arrived at stores in September of 2019.
Today, the Samsung Watch lineup includes the Samsung Galaxy Watch 5, the Samsung Galaxy Watch 5 Pro, and the Active2. The Samsung Watch 5 and 5 Pro were released in August of 2022, while the Active2 has not seen an update or upgrade since its first release in September 2019. The Samsung Watch 5 and 5 Pro come in three different sizes in all: 40mm, 44mm, and 45mm. Plus, it comes equipped with a heart rate monitor, Bioelectrical Impedance Analysis, a temperature sensor, and several other meters to track fitness, activity, movement, and vitals.
Pros and Cons of Fitbit vs Samsung Watch
Fitbit
| Pros | Cons |
| --- | --- |
| Fits comfortably on the wrist | Recently bought out by Google, which raises privacy concerns |
| Delivers essential fitness tracking and health monitoring features | Fitbit has been known to sell user data to third parties in the past |
| Many different models for all different price ranges | Not all Fitbits offer calling or texting capabilities |
| Compatible with any smartphone brand | Some models have very small screens |
Samsung
| Cons | Pros |
| --- | --- |
| Offers similar features to the Fitbit in a convenient Samsung device | Exclusive to Android devices, shutting out Apple and Windows users |
| High-tech design and features | Not nearly as sleek or as functional as the Apple Watch or the Fitbit |
| Very good battery life | Limited product offerings |
| Rotating bezel in addition to touch screen | Much pricier than most Fitbit models |
Fitbit vs Samsung Watch: Which Smartwatch Is Best?
After exploring Fitbit vs Samsung Watch in detail, who's the winner? Fitbit sells more watches, is compatible with more devices, and has more products currently on shelves. Fitbit is inches ahead of Samsung in some respects and has been perfecting smartwatches and activity trackers for far longer. We don't need to go their pros and cons to answer the obvious.
Fitbit comes out on top over the Samsung Watch in nearly every way as the superior brand. While the Samsung Watch does offer calling and texting (which not every Fitbit can do), the Fitbit offers more intelligent fitness and activity features. Also, the Samsung Watch is restricted to Samsung phones. The Fitbit is open to every smartphone OS. There's plenty to like about the Samsung Watch, but Fitbit ultimately wins.
Up Next…
Interested in similar articles? Click on the links below:
Apple Watch vs Samsung Watch: Which Is Superior? They are both the latest smartwatch incarnations of their respective brands. Yet one has a battery which is far more powerful than the other, while one can work with either Android or iOS. Find out which ones they are and which smartphone outpaces the other.
Fitbit Versa vs. Apple Watch: Which is Better? They both come with excellent customizable options. However, one is far more versatile in terms of functionality while the other has an impressively long-lasting battery. Discover which device is which and the better choice between the two.
Fitbit Sense vs. Apple Watch 7: How Do They Compare? Which comes with more connectivity options? More sensors? A longer battery life? The answers to these questions and more can be seen right here.