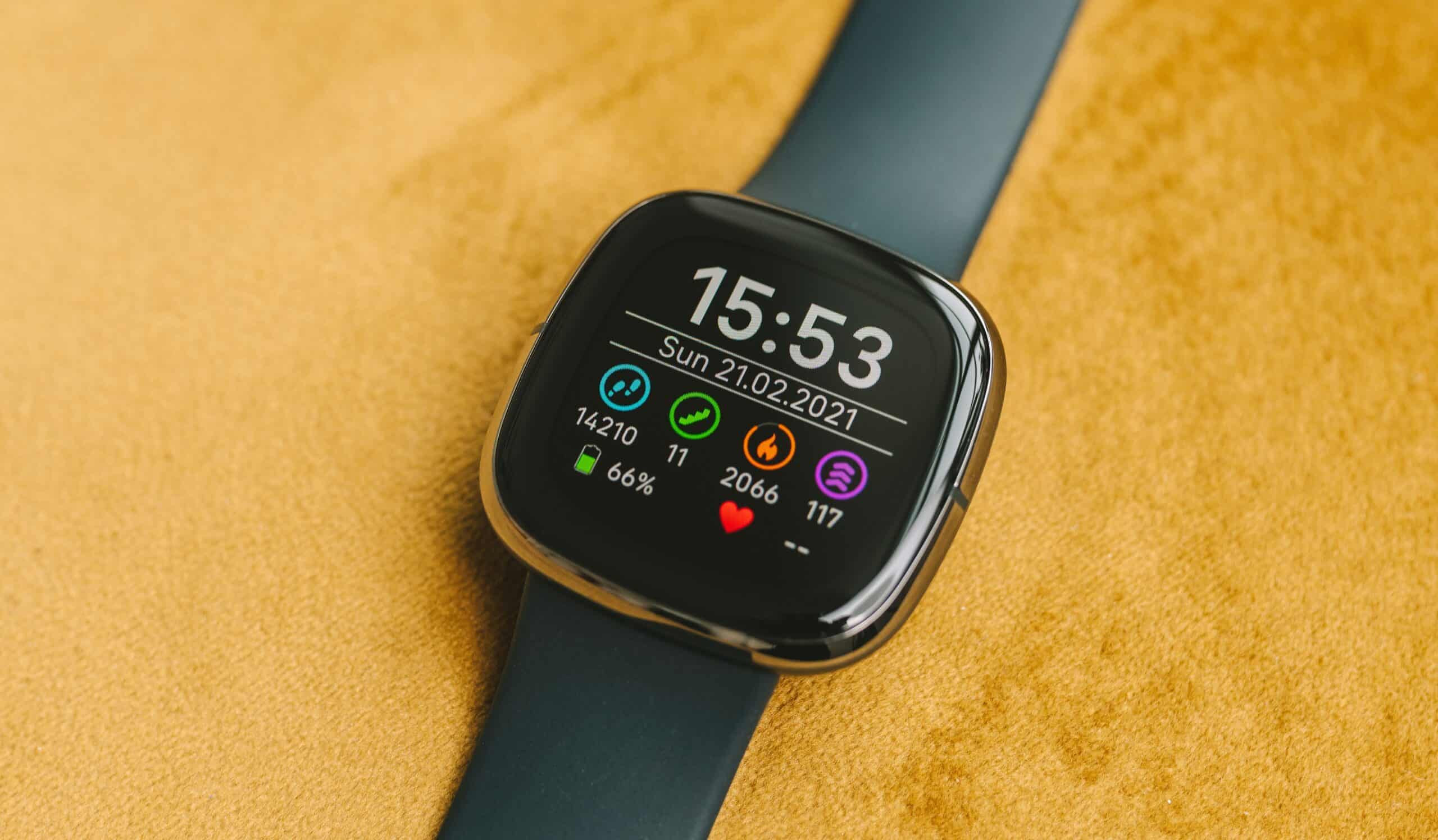 The Fitbit Luxe is a fashion-forward fitness and wellness tracker that stands out among the competition, but how does it compare to the Fitbit Sense?
The Fitbit Luxe shines with a luxurious design that makes it look more like expensive jewelry than a fitness tracker. The Fitbit Sense, on the other hand, is a high-quality smartwatch with a big emphasis on fitness tracking and a larger display with beautiful colors. Both of these devices from Fitbit can help you stay healthy and have plenty of other features as well, but which of the two is right for you?
In this article, you will discover what these two devices from Fitbit have in common, their pros and cons, and how they fare against one another.
Fitbit Sense vs Fitbit Luxe: Side by Side Comparison
| | Fitbit Sense | Fitbit Luxe |
| --- | --- | --- |
| What it is | Health Smartwatch | Fitness/wellness tracker |
| Primary Use | Used as a watch with smart features | Tracks fitness and wellness |
| Key Features | Stress management, calls from your wrist, daily readiness score, EDA Scan app, GPS, and more. | AMOLED display, 24/7 heart rate monitor, oxygen saturation monitoring, and more. |
| Release Date | September 2020 | April 2021 |
| Battery Life | Up to 6 days | Up to 5 days |
| Price | $179.95 | $99.95 – $129.95 |
We earn a commission if you make a purchase, at no additional cost to you.
Fitbit Sense vs Fitbit Luxe: What's the Difference?
There are many similarities between the Fitbit Sense and the Fitbit Luxe. Of the differences between these two devices, the most basic one is that the first is a smartwatch and the second is a fitness and wellness tracker.
The Fitbit Sense and Fitbit Luxe have lots of similar specs and features such as timers, alarms, and smartphone notifications from third-party apps. However, because the Sense is a smartwatch, it offers much more such as support for Spotify, Fitbit Pay, a seemingly endless list of apps, and the ability to make calls from your wrist.
Of course, the Fitbit Luxe is not just a tracker but a fancy and stylish one that looks like expensive jewelry. The Fitbit Sense on the other hand looks exactly like a smartwatch.
Yet another difference you will ultimately have to consider between these devices from Fitbit is the price. Depending on where you buy them, the Sense can be almost twice as expensive as the Luxe.
We earn a commission if you make a purchase, at no additional cost to you.
Fitbit Sense vs Luxe: Must-Know Facts
The Fitbit Sense is a smartwatch but also functions as a fitness and wellness tracker because of its special features such as goal-based exercise modes, stress management score, and active zone minutes.
The Fitbit Luxe is available in two versions, the Standard Edition and the Special Edition. The Special Edition Fitbit Luxe is the best overall and comes with an elegant bracelet designed by top jeweler Gorjana.
The Fitbit Sense initially launched with a $329 price tag. However, you can now find this smartwatch for less than $200 at fitbit.com and other retailers.
Luxe means luxurious and that is what Fitbit was aiming for with the Luxe. It is a wellness tracker meant to be worn like expensive jewelry.