Key Points:
Firefox and Chrome are two of the most popular web browsers in the world. Both browsers have their own unique features and advantages, and it's hard to say if one is ultimately better than the other.
Firefox is known for its focus on privacy and security, with features like enhanced tracking protection and a built-in password manager. Chrome, on the other hand, is known for its speed and efficiency, with features like tab grouping and a powerful search bar. Those who prioritize privacy and security may prefer Firefox, while those who value speed and efficiency may prefer Chrome.
On the downside, Firefox may not be as speedy as Chrome, especially when it comes to loading complex web pages. Also, some websites may not work as intended since Firefox may not support some of their features. Chrome has a downside as well. Its simplified interface may come at a cost to users' privacy, since Chrome has a reputation for collecting users' data and frequently displaying ads.
Firefox, or Mozilla Firefox, is an open-source web browser that first launched in 2002. It is known for its commitment to user privacy and offers extensive options for customization. Google Chrome, on the other hand, launched in 2008. It is known for its speed, simplicity, and security. When it comes to choosing between Firefox and Chrome, users may find it difficult to decide which browser is better. Both browsers are free to download and use, and they're available for multiple operating systems. That being said, each browser has its own features and downsides.
Firefox vs. Chrome: 6 Need-to-Know Facts
Chrome is by far the most popular web browser with 65 percent of market share while Firefox is used by about 10 percent of internet users.
Firefox has a richer feature set to disable tracking, and its open-source model makes it a much more trusted choice for privacy.
Chrome has the Chromecast feature that enables users to project video content from the browser to a separate screen.
Firefox is a more mature product, having entered the market six years before Chrome.
In most cases, Chrome tends to load pages more quickly than Firefox, but Firefox gains a speed edge on mobile devices or in cases where many tabs are left open.
The user interfaces of both browsers are similar in their design and ease of use, but Firefox provides customization while Chrome does not.
Firefox vs. Chrome: The Key Differences Explained
Since Microsoft announced the end of Internet Explorer, the once undisputed king of browsers, people are becoming more interested in looking for the best web browsing solution. The most popular browser today is Chrome, but Firefox offers some advantages for people who are willing to steer away from the mainstream. If you're on the fence about which of these two browsers to choose, take a look at the following comparison guide to help you make an informed decision.
Firefox vs. Chrome: Side-by-Side Comparison
| | Mozilla Firefox | Google Chrome |
| --- | --- | --- |
| Initial release | September 23, 2002 | September 2, 2008 |
| Source code access | Open-source | Not accessible to users |
| Market share | 10 percent | 65 percent |
| Customization | Firefox allows customization of the browser user interface | Google Chrome does not allow customization of the UI |
| Privacy | Firefox is considered the best browser for privacy | Google Chrome has a poor reputation for privacy and inferior privacy features built-in |
| Performance | Firefox ranks slightly behind Chrome in speed for most web-surfing tasks | Chrome has the overall best performance in the web browser market |
| Built-in anti-tracking | Firefox has built-in capabilities to disable sites from tracking your browsing | Google Chrome does not have built-in anti-tracking capabilities |
| RAM usage | Firefox has overall less RAM usage, especially in cases where many tabs are left open | Google Chrome RAM usage is known to be an issue with multiple tabs open, especially on mobile devices |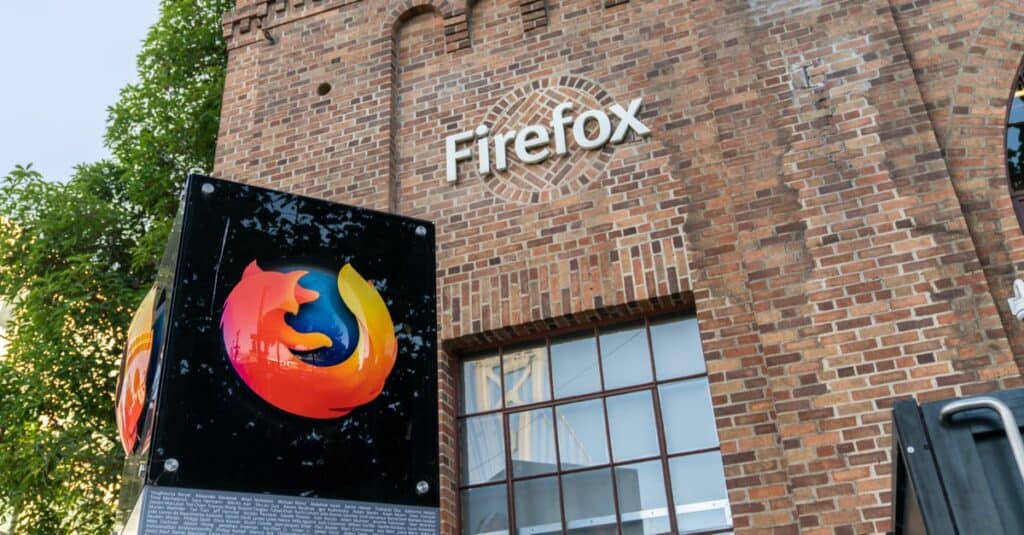 Chrome User Interface
Chrome's interface is designed in a way that seems intuitive and easy to use. Chrome has handy tab management, allowing users to pin and mute tabs, but it minimizes tabs when you continue to open them rather than providing a scrolling feature for multiple tabs. Chrome also has a context menu feature that allows users to do an image search by right-clicking on an image.
Firefox User Interface
Firefox's interface is also clean and intuitive, and it includes horizontal scrolling for tabs. Users are also able to pin tabs, mute them or send them to other devices. Another plus for Firefox's user interface is the customization of UI elements. Users are able to choose which extra tools and UI elements to add and where to place them on the interface. The downside for Firefox in its overall user experience is that some web developers only create for compatibility with Chrome because of its dominance in market share. Consequently, Firefox users might experience some problems loading some websites, although these would be rare situations.
Chrome Security and Privacy
In terms of security, Chrome has a slight edge due to the Google Safe Browsing feature that blocks malicious websites. The browser also includes a pop-up blocker, an ad blocker, and plenty of third-party plugins for increased security. Chrome's warning when connecting to a website that is not SSL-encrypted is easy to see. Chrome also has a built-in feature that requires system credentials to access passwords.
Chrome's privacy features are not as extensive as those provided by Firefox. Google, the company that created Chrome, is known for collecting data as part of its business model, using the information to generate targeted ads. Since the code for the browser is not accessible to the public, there are no ways to examine the extent to which Chrome collects data from users.
Firefox Security and Privacy
Firefox does not come with an ad blocker by default, but there are plenty of effective third-party plug-ins available. It does include a pop-up blocker, and it uses a safe browsing database to catch malicious websites before users connect. The frequent updates that are automatically installed help to keep the browser secure. Firefox's warning when connecting to a non-encrypted website is not as obvious as the feature included with Chrome.
Firefox is often the choice for people who seek adequate privacy. Mozilla doesn't derive ad revenue from their browser, so it's safe to assume that they're not secretly gathering data. The open-source nature of the browser also enables public scrutiny to verify the privacy of the browser. Mozilla clearly states that it does not sell user data to third parties. Firefox has several built-in privacy features that allow users to block cookies, trackers, finger printers, and cryptocurrency miners.
Performance
Both browsers score high in performance tests, but Chrome has a slight lead on Mac and Windows desktops while Firefox tends to load pages more quickly on Android devices. The memory usage of Chrome is a well-known issue, but it offers a lite mode for devices that need to conserve hardware resources. Firefox also is known to be efficient for users who tend to have a lot of browser tabs open at once, using less RAM memory under these demanding circumstances. Firefox also allows users to disable images, which can be very beneficial for mobile users who have limited data plans.
Features
The feature sets included with both browsers are similar and extensive. Both products include tab browsing, bookmarking, form auto-fill, reader mode, spell check, and others. Firefox has some features that Chrome does not, including text-to-speech, an in-browser screenshot tool, and autoplay blocking. a notable exclusive feature included with Chrome is Chromecast, which enables users to stream from a mobile device to a TV or other display.
When it comes to add-on features, Chrome has a much greater library of third-party plugins available due to the overwhelming popularity of the browser. Chrome also nicely integrates with other Google features that are available through its suite of office tools that include Google Docs and Gmail.
Firefox vs. Chrome: Which is Better and Which Should You Use?
When choosing between these two browsers, the choice is not obvious. Both perform comparably well, they offer rich feature sets, and they both run on Mac and Windows. Firefox has better privacy, greater customization, and better performance on Android and other mobile devices. The recommendation would be Firefox if you value privacy and customization, but Chrome is better for people who want a simpler interface with slightly faster page loading under most circumstances.
Next Up…