Fire TV Stick vs Fire TV Cube: Five Must-Know Facts
It is easy to get lost in all the similarities between these two devices. So, let's take a breath and list out five things that sound be top of mind when thinking about your next streamer purchase.
Fire Cube has hands-free Alexa controls and can be used smart hub. The Fire TV stick is a straightforward streamer.
Fire TV Stick has more iterations that are more budget-friendly but only the most expensive Fire TV Stick 4K Max comes close to Fire TV Cube in terms of picture and sound quality.
Fire TV Cube technically has more internal storage but Fire TV Stick 4K Max has more than you would need.
Both have cluttered UI with home screen ads and focus on Prime Video content. Can be annoying to navigate.
Fire TV Cube doesn't come with the cables you need which adds to the cost.
Right now is a great time for cord-cutters. With so many options for content, you can practically watch anything you want with the click of a button.
And there are more excellent devices to steam on than ever before. We recently covered two of the top contenders in this field Apple TV and Roku but Amazon is definitely in that conversation with the Fire TV lineup.
Amazon offers a lot of great choices for streaming on any budget. But which is the best option? And what are the key differences and similarities between the Fire Stick(s) and Fire Cube?
Fire TV Stick vs Fire TV Cube: Side-by-Side Comparison
In the interest of fairness and meaningful comparison, we are only comparing Fire Stick 4K Max with Fire TV Cube because it is the closest in terms of quality.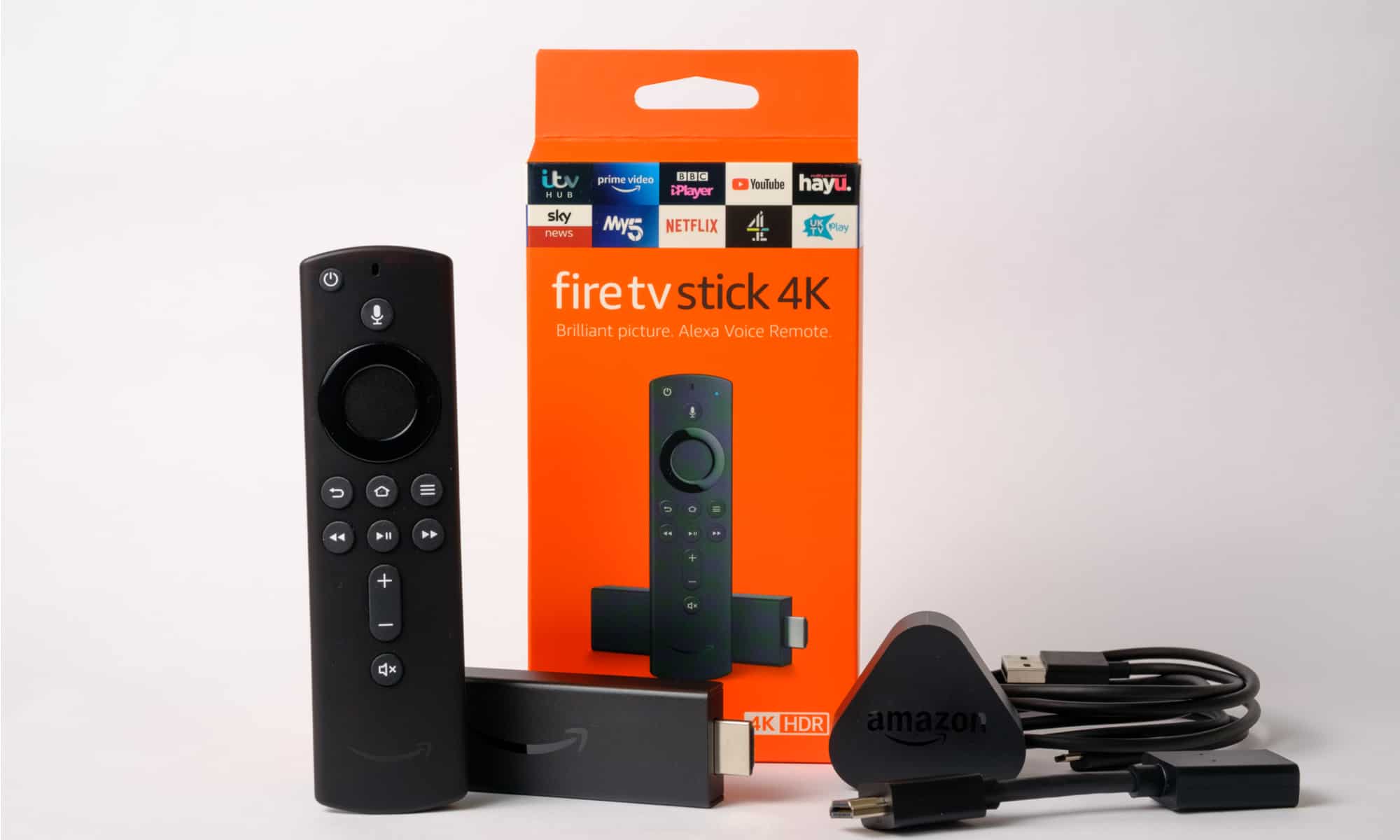 The differences in this category are clear right away. Fire TV Stick, no matter the iteration, is a straightforward streaming dongle with all the features and capabilities that come with that. Fire TV Cube, on the other hand, is all that plus more. It's basically an Echo that you can use as your Amazon hub.
The Fire Stick offers a wide range of options varying in price and ability. Starting with the cheapest is the Fire TV Stick Lite at $29.99. It's a streaming dongle with very few bells and whistles.
There are no volume or TV controls on the Alexa remote and it lacks Dolby Atmos sound. Fire TV Stick is a little pricier at $39.99, but it gives you the features that the Lite lacks. You can use the Alexa remote to control your TV and the Dolby Atmos sound is a much better experience.
The Fire TV Stick 4K does just that – It offers UHD viewing for compatible apps. In terms of features, it is nearly the same as the other two. It can be found on Amazon for $49.99. The Fire TV Stick Max is the highest end of the Fire Stick lineup, and also quite the mouthful, but I digress.
It offers everything that the model below it does but it also adds Wi-Fi 6 connectivity for faster streaming and a quicker, more responsive UI due to the increase in memory. It can be found on Amazon for $54.99.
While it is a part of the Fire TV lineup, the Fire TV Cube is in a realm all its own. It does everything that the Fire Stick does, streams 4K movies and shows with speed and ease. However, it is also basically an Echo device with full Alexa support on and off your TV.
You can basically use it the same way that you would use your Echo devices. It can control your smart home features like lights, security, and AC.
You can ask it the weather or the news or play music using Amazon Music or Spotify or any other supported music app. It can act as a hub for all your other Amazon devices as well making it an anchor for people invested in the Amazon Echo system.
The thing that really pulls this all together is that you can use it as a universal remote control. It can pair with nearly all the items in the typical home entertainment setup like sound bars or cable boxes. With these voice controls your TV can go from off to playing your favorite shows and movies with a simple voice command.
Fire TV Stick vs Fire TV Cube: What's the Difference?
Design and Connectivity
The Fire TV Stick is as straightforward as it gets. There is a slight setup process before you can get started watching but it is user-friendly and only takes a minute or two. There is only one option to connect but that is all you really need if you are looking for a simple streamer. It is small and out of the way making for a clean TV setup.
The Fire TV Cube is bigger but doesn't stick out. It looks more like an Amazon Echo device than a set-top box and the small, clean square design can fit comfortably on any entertainment system. It also has the signature LED lights on all four sides that add a bit of that futuristic look.
The Fire TV Cube also connects to your TV via HDMI but also has a micro-USB and IR port so it can fully integrate into your home TV setup. The Fire TV Cube has Wi-Fi 6 capabilities which can only be found on the Fire TV Stick 4K Max.
Performance, Picture, and Sound
Fire TV Cube is great for those with other smart home accessories and as a central hub for your TV setup. But if that doesn't interest you, is it worth the extra price? If you compare the picture and sound quality of Fire TV Cube and Fire Stick 4K Max, you are left with very little difference.
They both feature 4K UHD viewing, Dolby Vision, and Dolby Atmos sound. So, if you've got the right setup, you are going to get stunning pictures and sound from both of these devices.
While the Fire TV Cube does have the edge on performance it doesn't blow the stick out of the water. It has a Hexa-core processor, 16 GB of internal storage, and 2 GB of memory. The Fire TV Stick has a Quad-core processor with 8GB of internal storage and the same 2GB of memory that the Fire TV Cube has.
So, with the Fire Stick 4K Max you are still getting just as much in the picture and sound quality. You only get half the storage but frankly, you aren't using as many apps if you don't also use the device as an Alexa smart hub so that isn't a big difference.
The memory is exactly the same so you can expect the same speed in the UI on both devices. Since this is a dead heat, it really comes down to lifestyle. If you are interested in the addition of smart features and universal control of the Fire TV Cube great. If not, the Stick is going to give you the same viewing and operating experience. That brings us to price.
Which One Should You Choose?
It all comes down to this: If you want the smart home features, hands-free Alexa controls, and universal remote the Fire TV Cube is the way to go. Compared to Apple TV, which lacks many of the capabilities of the Fire TV Cube, it is still a cheaper option. The IR technology has gotten a lot better in the four years since its release and you can basically replace your old Alexa while also picking up a 4K set-top-box and universal remote. It still doesn't support control of video game consoles or other Bluetooth devices but that isn't a huge drawback currently.
On the other hand, if you aren't bought into Amazon's extended ecosystem or don't really care about hands-free Alexa use, Fire TV Stick 4K Max is a great purchase. You can still use voice controls with the remote and the picture and sound quality are top-notch. You have access to the same wide array of apps and connectivity for almost half the price.
So, the bottom line is, buy the Fire TV Cube if the extra features are worth it to you. If they aren't just go with the cheaper but still great Fire TV Stick 4K.
Next Up…
The image featured at the top of this post is ©Eric Broder Van Dyke/Shutterstock.com.