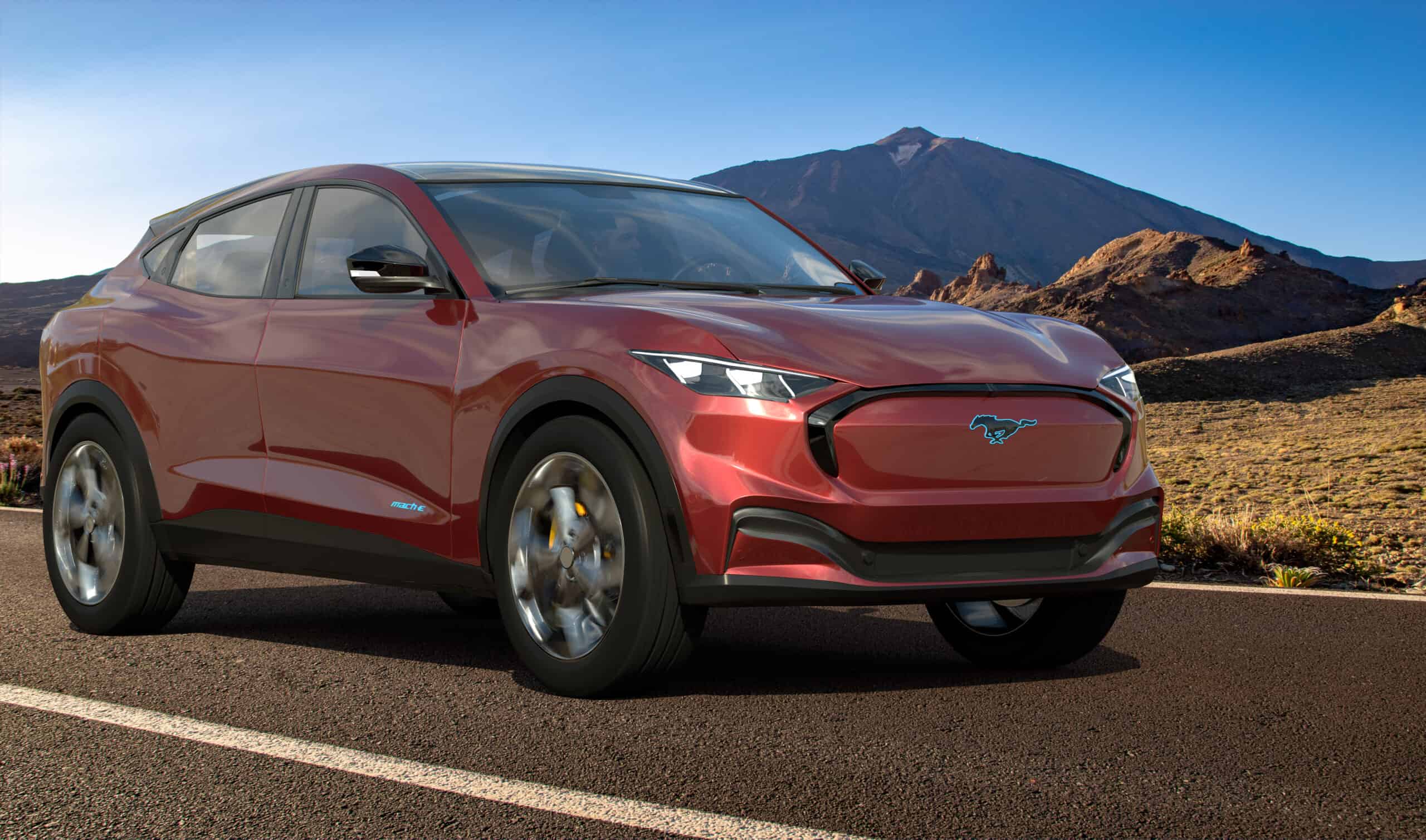 Key Points
The $7,500 federal tax credit for electric vehicles used to be one of the most significant incentives for buying an EV.
The reason there are fewer cars on the list is that they now need to be manufactured in North America.
The Ford E-Transit is a great option for a good battery life.
The $7,500 federal tax credit for electric vehicles used to be one of the most significant incentives for buying an EV. It allows you to get a rebate of up to $7,500 depending on the vehicle you chose, and the income that you make. 
However, there's been some debate about whether this incentive will remain the same in 2023. There has already been a massive cut down on the list of cars that qualify. This means that the number of new cars that qualify for the tax refund is currently only 12 EVs.
Fortunately, we've done our research on what EVs still qualify for the tax credit so that you can decide which one is right for your needs. 
Why Are There Fewer Cars On The List than Before?
The reason there are fewer cars on the list is that they now need to be manufactured in North America. This means that car companies with factories in China, Germany, and other countries don't qualify for this tax credit.
Since the new law passed, we have seen the removal of many manufacturers, like Toyota and some German manufacturers.
However, to compete with this, some car manufacturers are expanding their production facilities to inside America so that they can return to the list soon.
The list of qualifying cars is constantly changing as manufacturers update their models and release new ones. When a car company has updated its vehicles to meet the requirements of the American-Made Tax Credit, it will be added to the eligible list for that year.
Which EVs Still Qualify For The $7,500 Federal Tax Credit (Q4 2022)
Most EVs on this list still qualify for a federal tax credit of up to $7,500. As long as you buy one between now and the end of 2022, you can still claim the $7,500 rebate and get a massive discount.
Here is a look at the 12 cars and why you would like to buy them.
Cadillac Lyriq
The Cadillac Lyriq is an SUV with a range of 312 miles, which means it is perfect for those who want to drive across the country in classic Cadillac style.
The starting price for this vehicle is $63,990. You can claim the full federal tax credit for this car, as long as you meet the other requirements.
Chevrolet Bolt EV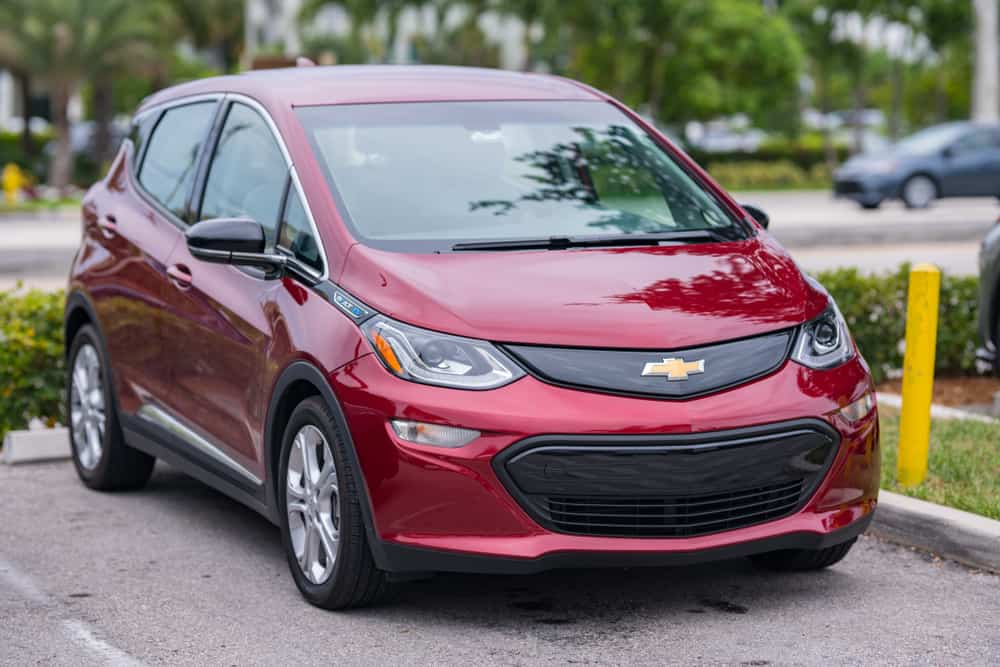 The Chevrolet Bolt EV is a mid-size electric car that has a range of 259 miles per charge and can go from 0 to 60 mph in 6.5 seconds. This performance is comparable to the Tesla Model 3, but costs $20,000+ less than Tesla's entry-level model ($26,595 versus $46,990).
The Bolt EV has dual charging cables. It comes with a standard 120-volt charging cable and with a 240-volt charging cable.
The Chevy Volt EV is an affordable EV option with excellent range and performance specs that are comparable to its competitors.
Chevrolet will also come and install a level 2 charging station at your house for free, with every purchase of an EV.
Chevrolet Bolt EUV
The Chevrolet Bolt EUV is an enhancement of the Chevrolet EV. They have designed it for bigger families, in order to compete directly with the Tesla model 3. The differences between EUV and Tesla are minor, but if you're buying Bolt EUV, you could save about $10,000.
The Chevrolet EUV (electric vehicle) has a 238-mile range and can go from 0 to 60 in 6.9 seconds. The EUV has a longer wheelbase, so it has more cabin space and room for luggage than the EV.
Ford F-150 Lightning
The Ford F-150 Lightning is a high-performance electric pickup truck you can charge in as little as 7 hours with a 120-volt charger. The Lightning has a range of 230 miles on a single charge, which makes it one of the longest-range electric trucks on the road today.
With a top speed of 111 mph and a 0 to 60 mph of just 3.8 seconds, it also has some pretty impressive numbers under its hood. All this mega truck for the price of $39,947 with the added benefit of a tax credit rebate.
Ford Mustang Mach-E
Whether you're a fan of the Ford Mustang or not, you can't deny that it's one of the most popular cars in America. And if you are a fan and are looking for something new, then look no further than the Mach-E.
The Mach-E is easily one of the fastest Mustangs ever made. It can go 0 to 60 in just 3.5 seconds with a wheel horsepower output of 480. Which is about the same as its modern-day V8 models. The base mode has a decent range of up to 247 miles per charge, with the high-end models claiming 271 miles. All this for only $49,100.
Ford E-Transit
If you're looking for a full-size van that's powered by an electric battery, the Ford E-Transit is a great option. It's an all-electric vehicle, which has a maximum range of up to 126 miles on the battery. (Depending on how much weight you've loaded into it.)
The E-Transit offers seating for up to 15 passengers, along with ample storage space for luggage or equipment. There's even an option for heated/cooled front seats for those chilly winter mornings.
The starting price is $43,295 for the base model, while it will cost up to $55,000 for the cargo van model. Both models fully qualify for the tax rebate.
Nissan LEAF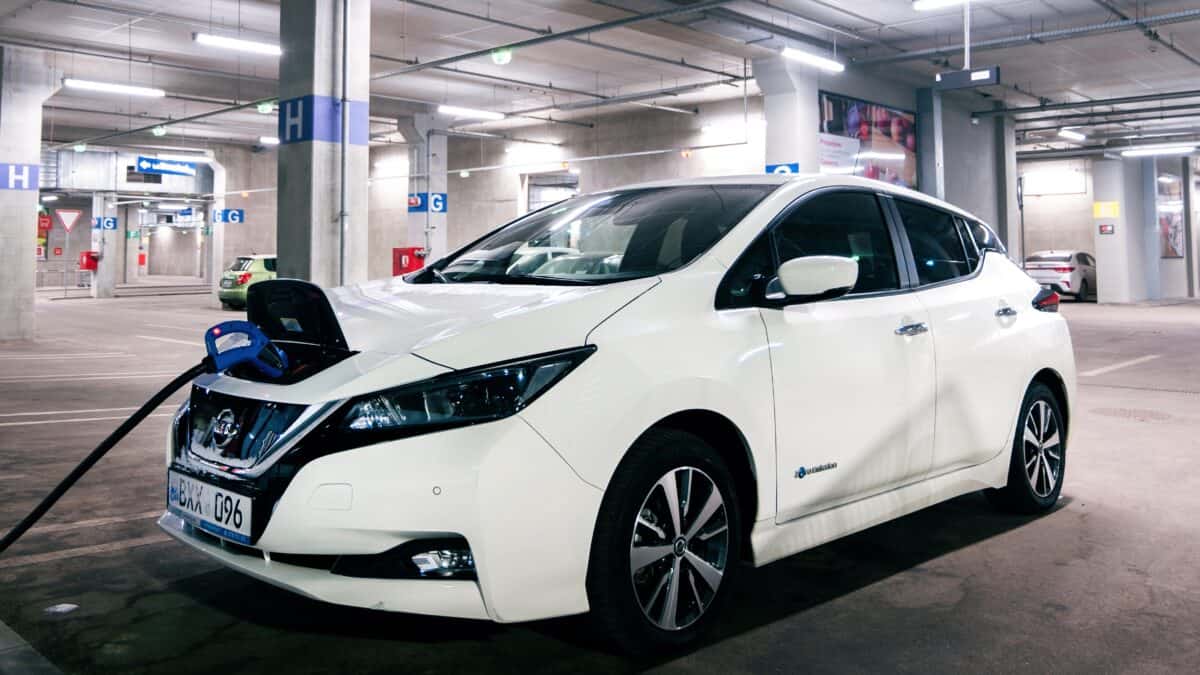 The Nissan LEAF is a full-electric car with a range of 149 miles, starting at $27,800. The LEAF has earned the National Highway Traffic Safety Administration's (NHTSA) 5-Star Safety Rating in all tested categories and achieved an overall rating of 4 out of 5 stars from the NHTSA.
Nissan also has the Nissan LEAF's model, which has a range of 212 miles per charge. They have released no price for this model yet. But we know they will fall well below the requirements of the tax rebate and still qualify.
Rivian EDV
The Rivian EDV is the second most affordable electric "utility" class vehicle on this list, just barely missing out on the Ford E-Transit van on price. The EDV has a range of 150 miles per charge and costs $67,500.
Rivian R1T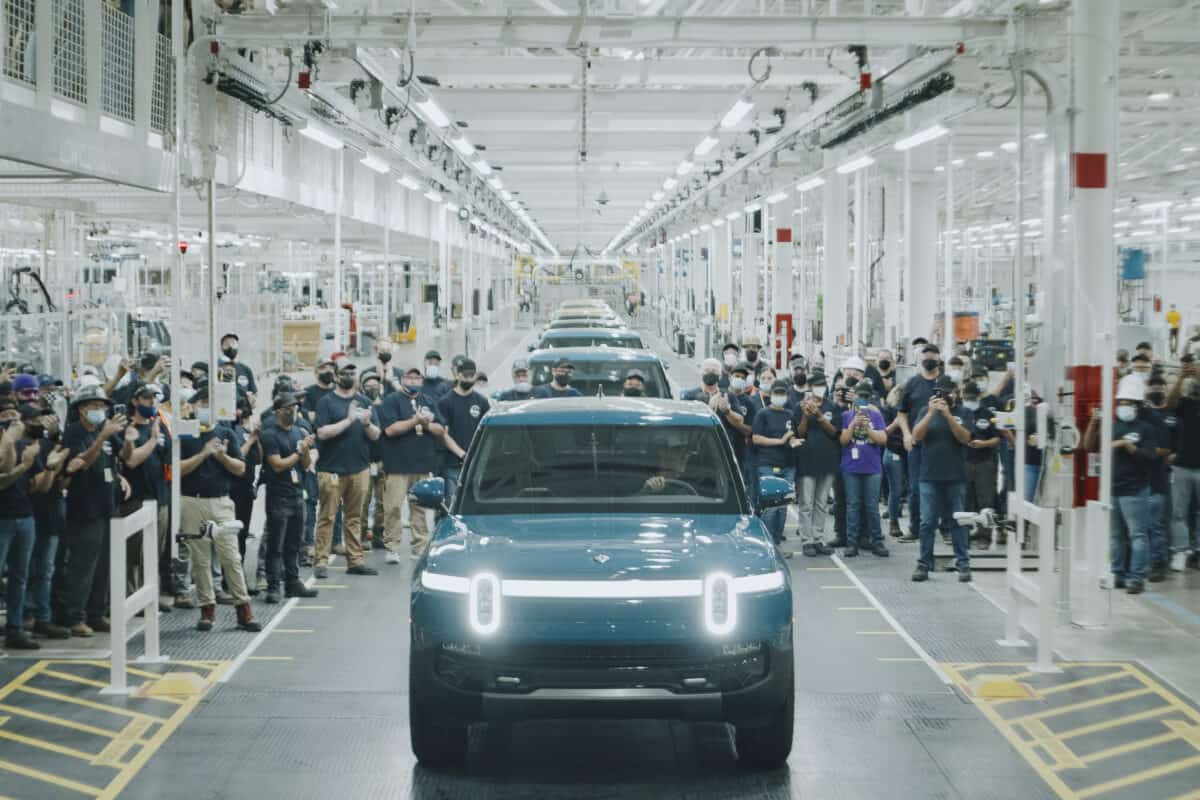 The Rivian R1T is an all-electric truck with a range of 220 miles, a top speed of 115 mph, and a 0-60 time of 3.2 seconds. That's all impressive, but the thing that really sets it apart from other EVs is its battery pack. The Max pack has a range of beyond 400 miles per charge!
By any standards, the capacity is incredible. The Rivian R1T Max pack costs $84,575, while the standard option costs $70,000.
All Rivian R1T models qualify for the full tax rebate.
Rivian R1S
The Rivian R1S has a range of up to 316 miles and tops out at 125 mph. The downside? 
Nothing. This SUV is fantastic and in a class of its own. And at $72,500 for its starting price, it easily qualifies for the tax rebate.
Be sure to read our Tesla vs Rivian battle here: Tesla vs Rivian: Compared
Tesla Model 3
The Tesla Model 3 is a luxury sedan that was introduced in July 2017. It's available in three trims, the Standard, the Long Range, and the Performance models.
The full $7,500 tax credit will only apply to the standard base model Tesla 3. The Tesla 3 standard model has a starting price of $46,990.
Tesla Model Y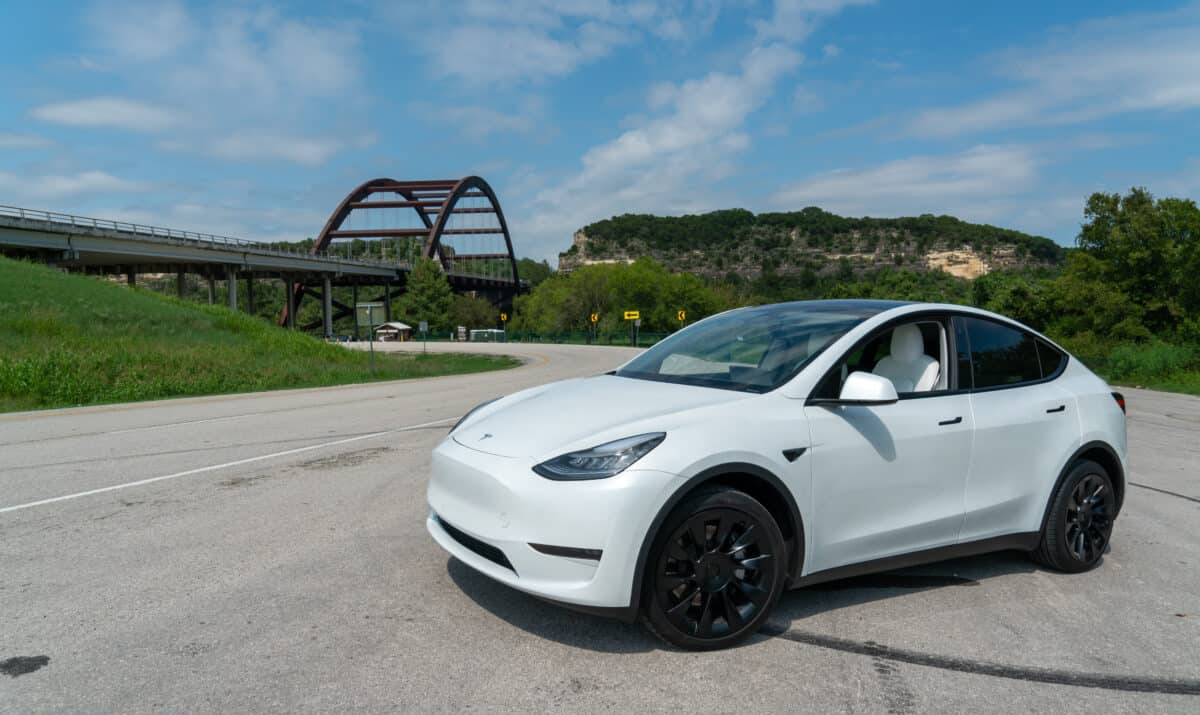 The Tesla Model Y is a mid-size SUV that was unveiled in March 2019. The Model Y has a range of 330 miles on a single charge and is expected to be priced at $64,990 for the base model and at $80,000 for the fully loaded long-range EV.
What's Required To Qualify For The $7,500 Federal Tax Credit?
To receive the credit, you must buy your EV from a manufacturer that has built the car on U.S. soil and one that has not received over 200,000 claims. For an EV, it has to be valued under $55,000 or $80,000 for trucks and SUVs.
The only other requirement is that your annual income must be less than $300,000 for a family or $150,000 per individual. 
Are There Other EV Credits?
As you can see, the new federal tax credit of $4,000 for used EVs is not as generous as the previous $7,500. However, there are some benefits to this new program:
You might pay less money than you would have on a newer car. Depreciation means you will save significantly because used EVs cost significantly less than their newer counterparts. This makes them an attractive option if you want to save some cash while still enjoying all that green driving offers.
The credit is easily accessible for cheaper EVs.
The car has to be at least two model years old or older at the time of sale.
And it has to be priced under $25,000.
Read our full comprehensive blog here about The $4,000 Used EV Tax Credit Explained, and How to Get it.
Conclusion
As you can see, there are still many options to choose from! There are so many great EVs out there that will get you the best bang for your buck. 
However, if you're looking for something that is affordable and will save money, we recommend picking the Chevrolet BOLT EUV; I believe this is the best value-for-money EV in the states, because of its affordable price, competitive features, and the $7,500 tax credit that you can claim.
Next Up…