Key Points
Jamie is one of two fighters set to appear in the closed beta for Street Fighter 6.
Kimberly is the other character that will be available.
Jamie and Kimberly are making their debuts during the closed beta.
With the Street Fighter 6 roster now revealed, we get our first official glimpse at every character coming to the game.
We covered the fighters from the June leak that are missing from this roster, most notably the newbie, AKI, in a previous article. Now, let's take a look at all the new characters that have been confirmed.
The list of new world warriors is Marisa, Jamie, Lilly, JP, Kimberly, and Manon. Everyone on this list was mentioned in the leak but we have a lot more information now. Let's go through each fighter and what we know.
Jamie
Jamie is one of two fighters set to appear in the closed beta for Street Fighter 6. So, we have a lot more information about this one. Let's start with his look.
Appearance
Jamie wears an all-yellow outfit made up of a crop top/hoodie combo and pants. Both pants and shirt have white trim and red drawstrings. His hair is tightly braided in a Benpatsu style with the sides of his head shaved.
He is Street Fighter's first practitioner of the Drunken Fist fighting style. As the name suggests, this fighting style imitates the movements of someone off the sauce. It incorporates lurching attacks, feinting, and coercion. The style is meant to throw opponents off balance so they let their guard down, then deliver powerful blows.
Backstory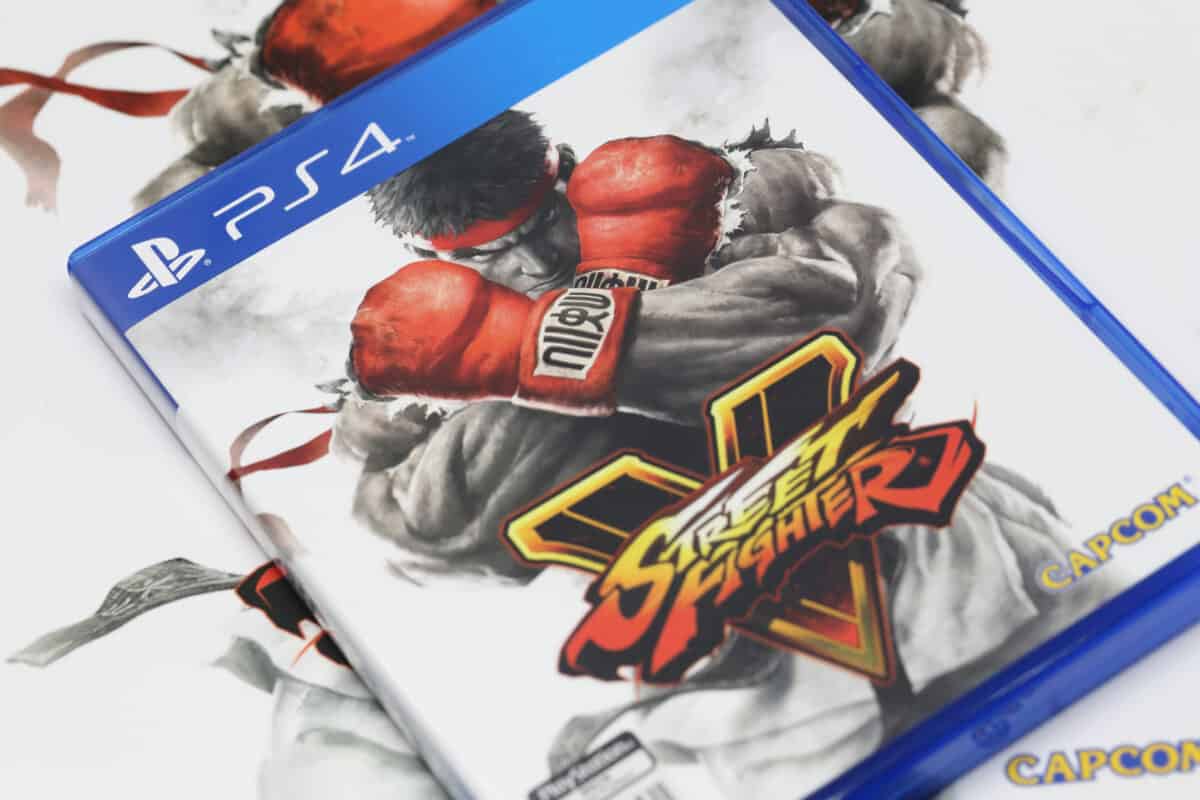 Jamie drinks from a jug throughout his matches to gain access to special skills. As he drinks, the braid in his hair loosens letting his hair flow as he moves. He has designated himself the peacekeeper of Chinatown. He is also a student of the ways of Yun and Yang, twin characters from Street Fighter 3.
Jamie is laid-back and fun-loving until he steps into the ring. Once he squares off against an opponent, he is as dangerous as any on SF6's impressive roster.
Kimberly
Kimberly is the other character that will be available in the closed beta for SF6. She is a genius, graffiti-can-wielding ninja with a love of 80s culture. Her character design is a mishmash of modern and retro aesthetics.
Appearance
She wears a reddish crop top coat with black, capri-style yoga pants. Her wrists and ankles are wrapped with yellow tape and she is wearing some stylish red sneakers with flashy blue laces. She has a yellow headband with a bow and African-inspired design patterns.
Her hair is done up in long, flowing pigtail braids with blue dye on the ends. She is wearing earbuds that run down to a tape cassette player attached to her hip.
Backstory
She was an uninvited student to Guy, who originally appeared in the Final Fight series before making his way to Street Fighter Alpha. The SF6 website says she is the 39th practitioner of Bushinryu ninjutsu fighting form.
She had a fairly normal childhood except for the fact she is a genius prodigy. She graduated college early before studying the Bushinryn style. Don't let her youth or flashy looks deceive you, she is a powerful, lightning-quick foe in a battle.
The Four Unknown Fighters
Jamie and Kimberly are making their debuts during the closed beta. That's why we have so much info about them. Unfortunately, we will have to wait for more info about Marisa, Lilly, JP, and Manon.
All we have now are glimpses of the characters from the leak and other official promotional appearances. But, we can speculate on their characters.
Let's break down what we know from every appearance of these four newcomers.
Marisa
Marisa is a huge, muscular Italian woman with short cropped red hair. Her outfit looks like the outfit of a pro wrestler or MMA fighter with black, gladiator-style trunks, a sports top, wrapped feet, and gloves.
The gladiator trunks are no doubt a reference to her Italian heritage. The rest is more of a mystery. Some fans have said her design is close to the look of WWE superstars, Sonya Deville and Nicole Bass. The former wears similar gladiator-themed trunks and the ladder is lean and muscled.
Not much else is known about her, but she looks like one tough cookie.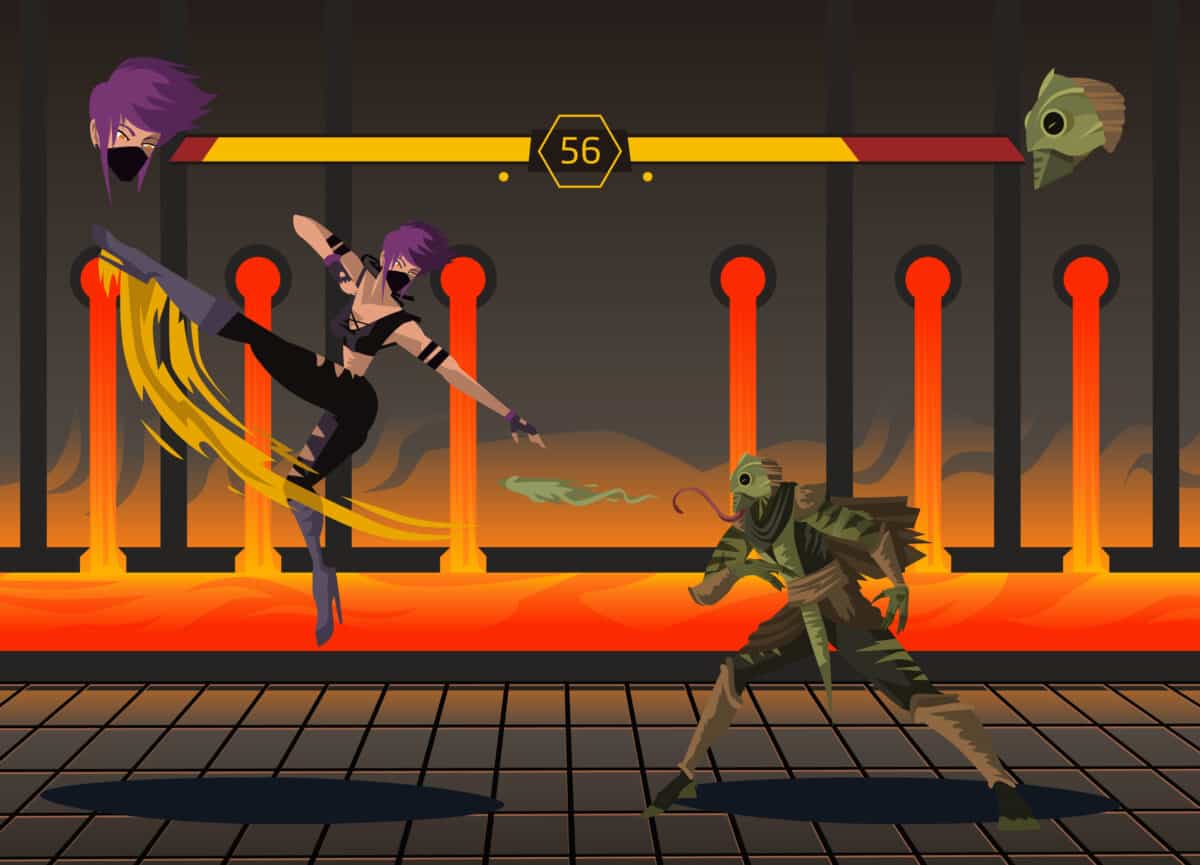 JP
Next up is Russian fighter, JP. He looks like an old man complete with long white hair, a white beard, and a walking stick. Not much is known about his history but his look suggests he is someone important.
He is wearing an orange suit with a white undershirt that has blue and gold trim. He has a white ascot with a blue pendant in the middle. JP is also wearing a half cape with an ornate-looking clasp and chain that runs diagonally across his chest.
His fighting style cannot be inferred by his look, but he is very stylish.
Lily
Lily's original character design from the leak raised some eyebrows. She hails from Mexico and wields a club in each hand. Her appearance seems to have undergone a huge redesign from the time of the leak.
It is likely that most of the designs we see from the leak will be greatly changed for the final game. In the leak, she was wearing a long green top with no leggings. The top had white frills on the edges. That, along with the rest of her garb, seemed to suggest she had indigenous heritage but the design was criticized as it could be seen as offensive.
The new design is a more forward representation of north and central Native American cultures. Her club is almost certainly a cuauhololli, used by Mesoamerican peoples. She still has the feathers and designs, but they are much more traditional looking in the redesign.
Some fans have speculated that she may have some connection to T. Hawk, another indigenous character from the Street Fighter series. That, however, remains to be seen.
Manon (Mimi)
The final fighter is Manon who was called Mimi in the leak. She is a French fighter with pink hair. It is unclear why her name was changed from the leak, but it seems to fit her just as well.
She wears a blue singlet with a baggy Gi tied by a black belt. Whether she is a practitioner of karate or just making a fashion statement is unclear. It looks like her design remained pretty much intact from the leak.
It will be interesting to see what she can do when the game is finally released.
Wrapping Up
So, that's every new fighter we know is coming to SF6. There is a diverse array of characters here and some really cool-looking designs.
No doubt what we saw in the leak were only early versions of the characters and what we get in the final game will probably be much cooler.
Looking at all the new characters entering the fray in 2023 is just another reason to get hyped for SF6!
Next Up…
Check out some of these interesting space and Starlink articles, you may learn something new:
The image featured at the top of this post is ©NWM/Shutterstock.com.