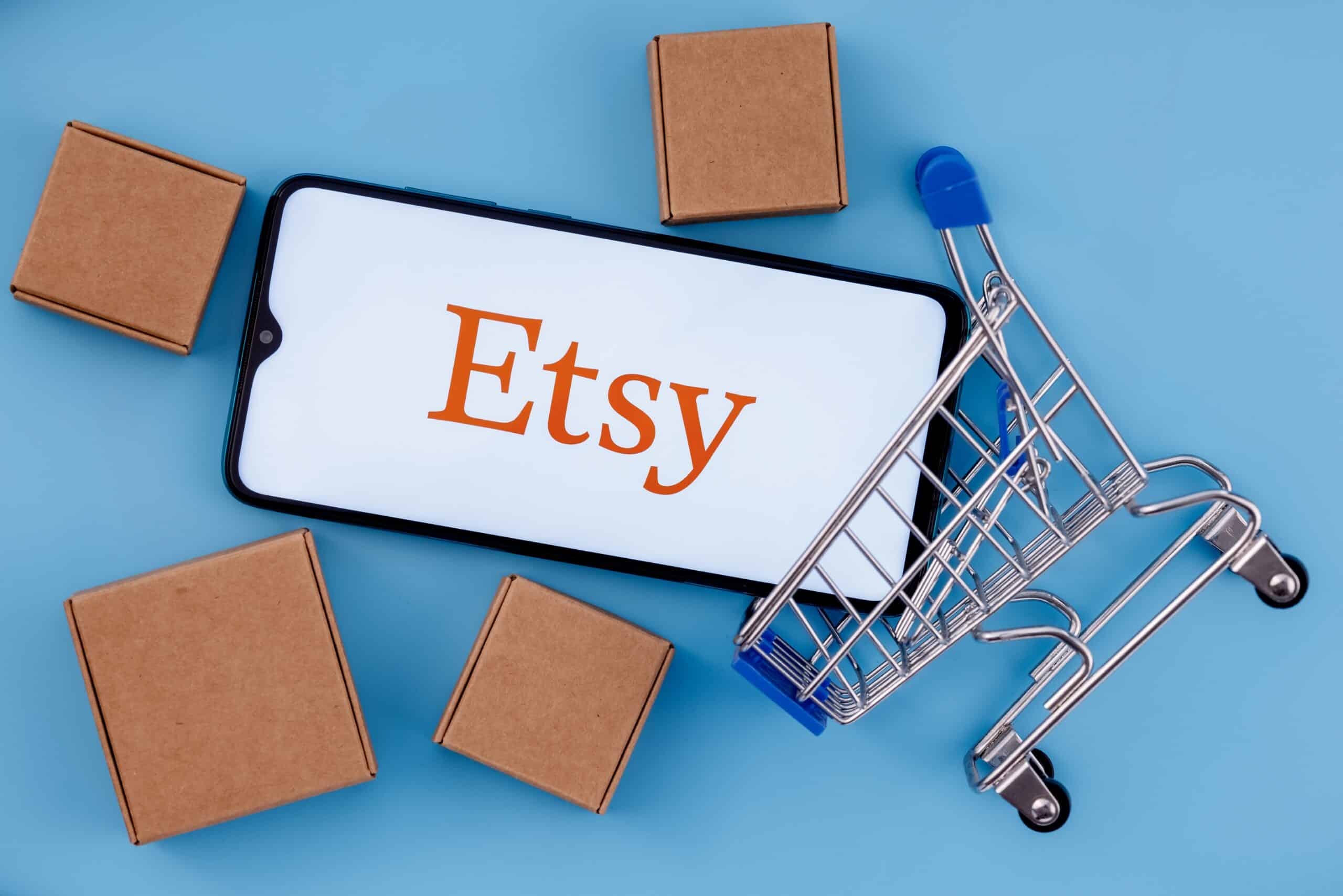 Navigating the ever-changing world of online marketplaces can be daunting, especially when it comes to selecting the right platform for maximizing profits. Etsy and eBay, two contenders in e-commerce, offer features tailored to different sellers' needs. However, to determine which one best meets yours, you need to make some comparisons. With an understanding of Etsy and eBay's features and benefits, you'll be better equipped to make an informed decision and maximize your revenue potential online.
Etsy vs. eBay: Side-By-Side Comparison
| Feature | Etsy | eBay |
| --- | --- | --- |
| Year of Establishment | 2005 | 1995 |
| Platform Focus | Handmade, vintage items | General merchandise |
| Target Audience | Artisans, collectors, craft enthusiasts | General consumers, resellers, collectors |
| Store Customization | Limited | Advanced |
| Seller Fees | Listing fee, transaction fee, payment processing fee | Listing fee, final value fee, payment processing fee |
| Listing Duration | 4 months | Varies (1, 3, 5, 7, 10, or 30 days) |
| Shipping Options | Seller-managed | Seller-managed, eBay-managed |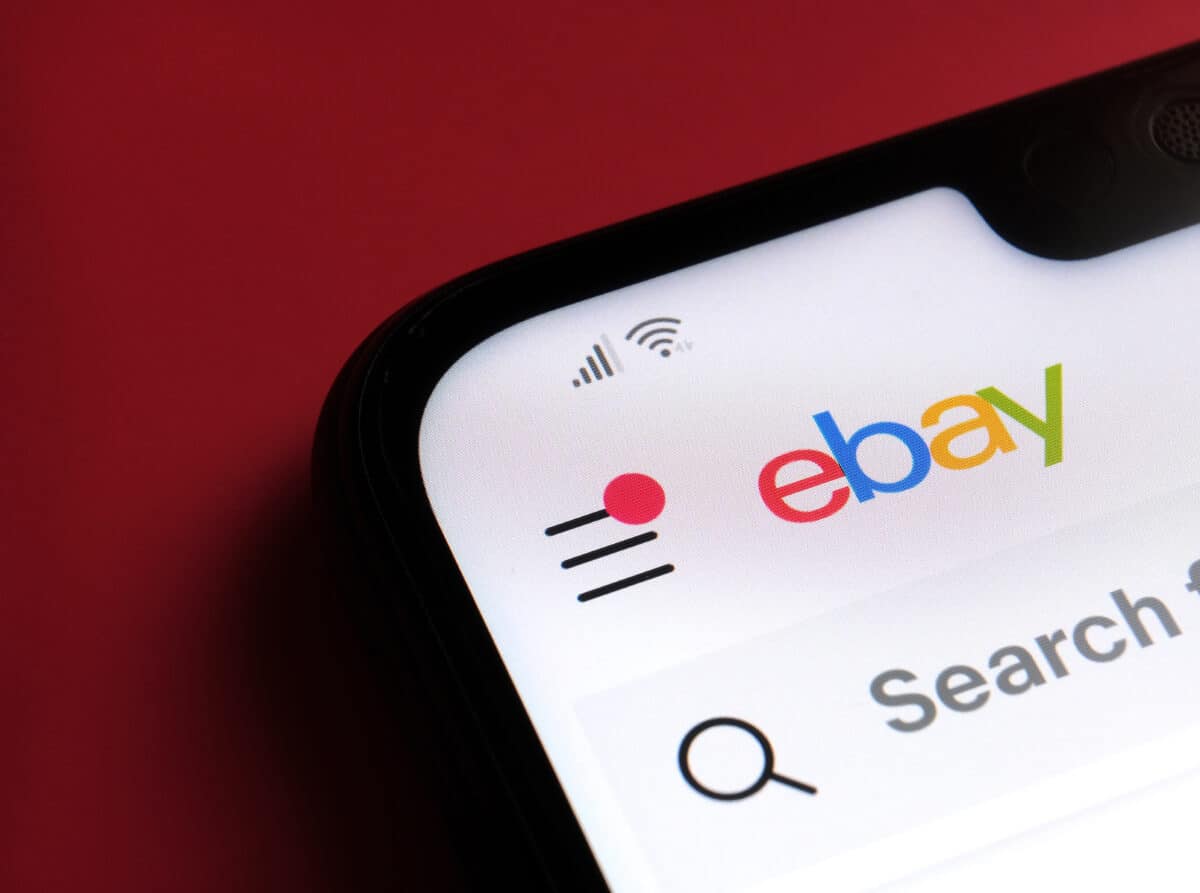 Etsy vs. eBay: What's the Difference?
Although both platforms provide sellers with global reach, they also have distinct differences that make each one of them unique. By understanding the key distinctions between Etsy and eBay, buyers and sellers can make informed decisions about which platform best meets their requirements.
Platform Focus
Etsy: A Haven for Handmade, Vintage, and Craft Enthusiasts
Etsy, founded in 2005, is a unique marketplace designed to serve artisans, crafters, and collectors. Therefore, it offers an exclusive selection of items not typically found elsewhere.
Unique Product Offerings
Etsy's primary focus is on handmade items, vintage goods, and craft supplies. As a result, the platform attracts shoppers looking for one-of-a-kind or hard-to-locate products. Further, Etsy's stringent guidelines for sellers ensure that products listed on the site meet specific criteria, further adding to its niche appeal.
Community-Driven Atmosphere
Etsy cultivates a vibrant sense of community among its users. The platform encourages sellers to connect with their customers, share stories, and even offer custom orders. Further, Etsy hosts forums where sellers can connect, seek advice, and exchange experiences. This supportive atmosphere fosters creativity and entrepreneurship alike.
Seller Tools and Resources
Etsy provides sellers with a wealth of resources to help them succeed, including comprehensive guides, webinars, and workshops on essential topics like marketing, search engine optimization, and photography. Further, Etsy provides sellers with tools like Etsy Ads and Etsy Shop Manager, which allow them to streamline their businesses and reach more customers.
eBay: A Truly Diverse Marketplace With Something for Everyone
eBay began as a pioneering force in online marketplaces in 1995, providing an expansive selection of products across multiple categories that appeals to a broad range of buyers and sellers alike.
Vast Product Range
eBay's expansive product selection encompasses new and used items, collectibles, electronics, fashion, etc. This variety draws shoppers with various interests and needs alike, making eBay a go-to for those searching for deals, rare finds, or everyday essentials.
Auction and Fixed Price Listings
Unlike Etsy, which solely offers fixed-price listings, eBay allows sellers to choose either auction-style or fixed-price formats. With auction listings, sellers set a starting bid and let buyers compete for the item, often leading to higher final selling prices. This flexibility enables sellers to cater to different buyer preferences while potentially increasing their profits.
Global Reach and Shipping Options
eBay boasts an expansive international reach, with buyers and sellers from around the globe. This global reach allows sellers to reach new markets and expand their customer base. The platform provides various shipping options, such as eBay's Global Shipping Program, which simplifies international shipping for sellers.
Target Audiences
When determining who your target audience is, it is important to compare the target audiences of both platforms. Etsy and eBay appeal to distinct audiences, each with its own preferences and requirements. Therefore, understanding these distinctions is essential when sellers decide which platform best serves their needs.
Etsy's primary audience is consumers searching for unique, handmade, or vintage items. These customers prize creativity, craftsmanship, and personal connections with sellers. Therefore, those who specialize in these types of products or who excel at building rapport with their customers may find Etsy to be the ideal platform for their businesses.
On the other hand, eBay's audience is much more diverse, featuring bargain hunters, collectors, and everyday shoppers alike. Because users on eBay typically search for a range of items, the platform is ideal for sellers with eclectic products or those seeking to reach a broader customer base.
Seller Community
Etsy promotes a sense of community among its sellers, who are typically small businesses or individual artisans. Many Etsy sellers appreciate the collaborative atmosphere on the platform – they often exchange advice or ideas with one another. The platform provides various tools and resources for sellers' success, such as forums, webinars, and educational articles.
EBay's seller community is diverse, from individual vendors to large-scale retailers. While eBay provides some resources for sellers, the focus remains on individual success and competitive market positioning. As a result, competition can be fierce as sellers vie for buyer attention through pricing strategies, promotions, and customer service.
Customization and Branding
Etsy sellers can create a specialized storefront that displays their brand identity through customized banners, logos, and shop policies. This feature helps sellers build an appealing image and attract their desired target market. Etsy's neat and consistent interface also contributes to an enjoyable browsing experience for buyers.
In contrast, eBay listings follow a standard format with few customization options. Sellers can use HTML and CSS to enhance their listing descriptions. However, the overall appearance remains consistent across the platform, making it harder for sellers to differentiate themselves and create an identifiable brand identity.
Payment and Shipping Options
Etsy offers an integrated payment system called Etsy Payments, which enables buyers to utilize various payment methods like credit cards, debit cards, and PayPal. This simplifies the checkout process for buyers while providing them with a consistent experience across the platform. Further, Etsy provides sellers discounted shipping labels and tools for managing shipping profiles, further streamlining order fulfillment.
In contrast, eBay allows sellers to pick their preferred payment methods, with PayPal being the most popular. This flexibility caters to sellers with different requirements. Regarding shipping, eBay provides a shipping calculator and discounted labels; however, sellers remain in control of managing their own shipping policies and selecting appropriate shipping routes for their products.
Customer Base and Loyalty
Etsy's customer base primarily consists of shoppers searching for unique, handmade, and vintage items. These buyers usually pay a premium for quality craftsmanship and unique designs. Therefore, Etsy sellers have the potential to build loyal followings, with repeat buyers appreciating personalized touches and attention to detail associated with handmade products.
eBay draws many consumers, such as collectors, bargain hunters, and casual shoppers. This can make it challenging for sellers to build a devoted following since buyers may prioritize low prices over brand loyalty. On the other hand, this large audience also presents sellers with an opportunity to tap into an expansive pool of potential customers.
Etsy vs. eBay: Must-Know Facts
Etsy specializes in handmade, vintage, and craft items, while eBay provides a vast selection across multiple categories.
Etsy's platform strives to foster an active sense of community, while eBay emphasizes convenience and competitive pricing.
Etsy only supports fixed-price listings, while eBay allows sellers to choose between auction-style or fixed-price formats.
Etsy has strict criteria for sellers that must be met for shoppers to have a unique shopping experience.
eBay's global reach enables sellers to access international markets, while Etsy typically attracts a niche clientele.
Etsy provides comprehensive resources and tools for sellers, such as guides, webinars, and workshops.
eBay's comprehensive buyer protection policies provide users with security and peace of mind.
Etsy emphasizes personal connections between buyers and sellers, creating a more intimate shopping experience.
eBay's extensive product offerings appeal to a diverse audience, including bargain hunters, collectors, and everyday shoppers.
Both platforms have mobile apps that simplify browsing, shopping, and managing their listings while on the go.
Etsy vs. eBay: Which One Is Better? Which One Should You Use?
When selecting which platform to use, consider your requirements. It would be best to comprehend the distinctions between Etsy and eBay to decide which one best meets your needs as a buyer or seller. Here are some factors that will help you decide which platform best meets those needs.
Target Audience
When selecting a target audience for your business, one of the first factors to consider is what type of products you offer. Etsy may be ideal if your items are handmade, vintage, or craft supplies, as its audience primarily consists of shoppers seeking these unique items. Conversely, eBay's wider audience might be better suited for your venture if you offer various items, such as new and used electronics, fashion apparel, or other diverse items.
Business Goals
Your business objectives and priorities will determine your decision between Etsy and eBay. If your primary aim is building a brand around handcrafted products and connecting with like-minded buyers, Etsy could be the better option. However, if your primary goals are maximizing profits through competitive pricing and auction-style listings, eBay's platform may offer more advantages.
Ease of Use
Consider the ease of use of both platforms from a buyer's and seller's perspective. Etsy's user-friendly interface and straightforward listing process make it an attractive option for small businesses and individual sellers, especially those just starting online selling. eBay may provide more features and options, but it can be more complex to navigate. As a buyer, you may find Etsy's carefully curated selection more enjoyable, while searching through eBay's vast catalog may require more time and energy to locate desired items.
Customer Service and Support
Assessing customer service and support can help you decide which platform suits your requirements. Etsy stands out with its community-driven atmosphere and responsive seller support, while eBay boasts a more extensive customer service infrastructure due to its larger size. When choosing between platforms, consider what level of assistance you may require as a buyer or seller and weigh this factor accordingly.
Tools and Resources
Etsy provides various resources, such as guides, webinars, and workshops, to help sellers succeed on the platform. Its Etsy Shop Manager and Etsy Ads can be helpful tools for streamlining businesses and reaching more customers. Similarly, eBay boasts an array of seller tools, such as eBay Seller Hub and Promoted Listings, that aim to optimize listings and boost visibility. As a seller, evaluate which platform best meets your needs and preferences when considering which platform offers more comprehensive support.
Seller Fees
When deciding which platform is best suited for you, it's essential to factor in the fee structures of both platforms. Etsy charges listing fees, transaction fees, and payment processing fees, while eBay charges listing fees, final value fees, and payment processing fees. As a seller, you should carefully evaluate these fee structures to decide which platform offers greater cost efficiency for your business model.
Reputation and Trust
Both Etsy and eBay boast impressive reputations, yet their trust-inspiring qualities vary. Etsy stands out due to its focus on unique, high-quality items and close-knit community, inspiring confidence in product authenticity and craftsmanship. On the other hand, eBay boasts robust buyer protection policies which offer users security and peace of mind. When choosing which platform best fits your values and priorities, consider which platform's reputation aligns with yours.
Mobile Experience
Both Etsy and eBay offer mobile apps, making it convenient for users to browse, shop, and manage their listings. When deciding between these platforms, consider which app provides more functionality and an optimal user experience. Etsy's app caters specifically to its niche market, while eBay supports all products and features available on its platform. As a buyer or seller, evaluate which best meets your needs while providing a more accessible mobile experience.
International Reach
eBay's expansive reach gives sellers a unique chance to reach a global audience. The platform's Global Shipping Program simplifies international shipping processes, making it more straightforward for merchants to expand into new markets. While still having an international reach, Etsy caters more to its niche customers. If your goal is to target international customers or source products from around the globe, eBay may be your best bet.
Conclusion
Overall, the decision between Etsy and eBay comes down to your needs, goals, and preferences as a buyer or seller. By carefully considering all the factors mentioned above, you can decide which platform best meets your requirements. Ultimately, the ideal platform will align with your target audience, business goals, and personal preferences.