Key Points
Eric M. Jackson is an American businessman born in 1976.
He is most known for several business pursuits, including as the founder of WND Books, World Ahead Media, CapLinked, TransitNet, and more.
Jackson graduated from Standford in 1998 and started at PayPal in 1999.
Some of the most influential businessmen in the U.S. are alumni of the PayPal Mafia. Many of these former PayPal founders and employees went on to found tech companies after eBay acquired PayPal in 2002. And most attended Stanford University or the University of Illinois Urbana-Champaign. While these men went on to achieve great things, it's likely that the only name most Americans are familiar with is Elon Musk, whose ventures (SpaceX, Tesla, Twitter, the Boring Company, and more) have made him a household name.
Another member of the PayPal Mafia, Eric M. Jackson, is less well known except, perhaps, in conservative circles. He went on to found a number of tech and publishing companies and to promote his ultra-conservative right-wing views.
Quick Facts
Full Name

Eric M. Jackson

Net Worth

Unknown

Children

1 daughter

Nationality

American

Place of Birth

NA

Fields of Expertise

["Business","Marketing","Publishing","Public Speaking"]

Institutions

Stanford University, Cato Institute, Reason Foundation

Contributions

Member of PayPal Mafia, Founder of multiple businesses and publishing companies, Conservative political commentator
Let's learn more about Eric M. Jackson's business ventures, private life, and the book that he wrote about the history of PayPal.
Who is Eric M. Jackson?
Eric M. Jackson is an American businessman. While he got his start at PayPal — and is a member of the PayPal Mafia — he is also known for various other business pursuits, including as the founder of WND Books, World Ahead Media, CapLinked, TransitNet, and more. He is also known for his politically conservative beliefs and support of conservative causes.
Early Life
Eric M. Jackson graduated from Stanford University in 1998. He graduated with a degree in Economics and graduated with honors. Jackson's first job out of college was working for Arthur Anderson, the now-defunct accounting firm. In that capacity, Jackson worked as a financial consultant, where specifically worked in the Corporate Recovery & Litigation groups. Jackson spent his time specifically working on financial conflict and cash flow modeling.
Career
PayPal
Erin Jackson joined PayPal in 1999, making him one of the company's first hires. He worked in multiple positions at PayPal but mostly served in the marketing department. He served as the company's Senior Director of U.S. Marketing and eventually became their President of Marketing. During that time, Jackson ran the company's targeted marketing campaign for eBay users and altered the company's fee structure in order to recruit more users and customers. His efforts – and their success at working with eBay customers – would help set the stage for eBay's 2002 takeover of the company.
Jackson was present at PayPal during some of the company's most exciting times, including its Initial Public Offering and eventual acquisition by eBay. He left PayPal in 2003.
World Ahead Media
World Ahead Media was Jackson's attempt to enter the publishing business. According to Jackson, the media company was started as part of Jackson's effort to discuss "non-fiction and world affairs." Jackson grew the site and aggregator to the point where it turned a profit in under three years. In 2008, World Ahead of Media was purchased by WND Books, a conservative publishing outlet.
Jackson also published books during his time with World Ahead Media, and many of those book publications were not without controversy.
CapLinked
Jackson started CapLinked in 2010. According to the company's website, CapLinked allows clients to create "trusted virtual data rooms." In other words, the company is a technology space for companies that are involved in merger & acquisition activity. It lets companies exchange data and conduct due diligence. The website boasts that the company has a large audience, with over 250,000 users and half of all Fortune 1000 companies using the company.
In addition to co-founding the company with Christopher Grey, Jackson is still the company's CEO, a role he has held since its 2010 founding. The company operates out of Los Angeles.
TransitNet
Like many other members of the PayPal Mafia, Jackson turned his attention to cryptocurrency and its related financial and technological tools. This became apparent when he started TransitNet in 2018. TransitNet is a title registry for a cryptocurrency platform. This means that it helps crypto owners secure and protect their crypto wallets. It does so by creating tools and a third-party registry to better secure crypto wallets.
The use of this platform is obvious: Crypto is believed to present real security challenges, and if TransitNet's products truly protect investors, it can make a big and positive impact in the crypto space.
EMJ Capital
Jackson founded EMJ Capital in 2017. The company is a Restricted Portfolio Manager, meaning that it sells stocks, bonds, and other financial tools designed to help people grow their wealth. According to the company's website, EMJ Capital invests heavily in tech stocks and focuses on a "long/short equity strategy." This means that EMJ Capital takes long and short positions in the stock market rather than focusing on options. The website also notes that Jackson invests in companies that are "undergoing change or innovation," thus sticking with Jackson's experience in the stock and tech market.
As part of his role with EMJ Capital, Jackson regularly appears on national and international media, including networks like CNBC.
EMJ Capital is located in Toronto.
What is Eric M. Jackson known for?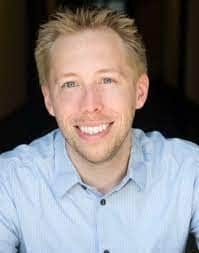 PayPal Mafia
Eric Jackson is one of the men who is considered part of the PayPal Mafia. This is the name given to the group of men who first worked at PayPal, helped get the company off the ground, and eventually found ample success within the business world. Its members include some of the world's biggest, richest, and most successful men, including Elon Musk, Peter Thiel, Max Levchin, David O. Sacks, and more. 
Business Success
In addition to his success at PayPal, Jackson has achieved ample success on his own. Jackson has formed numerous companies, made an extensive profit selling stocks, and built a publishing business before that business' successful sale to WND Books. By any metric, Jackson has had a successful business career.
Jackson's success has also occurred during his time as a board member of multiple business start-ups. In interviews, Jackson has discussed his time on numerous boards. He specifically highlighted his time as a board member of Critiquelt, a "collaboration software company." Jackson served on Critiquelt's board for seven years, and the company was acquired at a profit in 2018.
Conservative Beliefs and Activism
Jackson is an ardent conservative. He has developed close relationships with and spoken for numerous conservative think tanks and groups, including the Cato Institute, Reason Foundation, and more. He also regularly espouses conservative views when appearing on national news outlets. His former company, WND Books, regularly promulgates and publishes ultra-far-right conspiracy theories and has been accused repeatedly of being liable and spreading falsehoods. WND Books has also published numerous conservative books, including attacks on Democratic and other liberal officials.
Jackson has also not been shy about attacking big tech for its purported liberal bias, at one point claiming that Google was censoring conservative advertisements.
Eric M. Jackson: Marriage, Children, and Personal Life
Net Worth
Jackson's exact net worth is not currently known. However, given his multiple publishing successes and a constant stream of appearances, Jackson is assumed to be relatively wealthy.
Marriage
Jackson is married.
Children
Jackson and his wife have one daughter.
Eric M. Jackson: Books
The PayPal Wars
The PayPal Wars — first published in 2004 — is Jackson's perspective on the struggles, trials, and tribulations faced by PayPal from the time it was founded until its eventual takeover by eBay. It provides an inside look into the inner workings of the company, its founders, and other members of the PayPal Mafia.
The book received positive reviews from many national publications, including conservative groups.
Best History of PayPal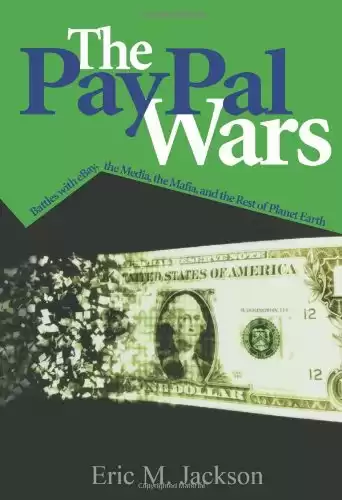 We earn a commission if you make a purchase, at no additional cost to you.