Key Points
You can buy off-road adventure model electric motorcycles.
You can also buy low-end street legal versions.
There are also high-end electric motorcycles you can purchase if you have the budget.
The excitement and freedom of piloting a sleek motorcycle through city streets or a panoramic countryside are second to none. That feeling hasn't changed much for over one hundred years.
In this electric motorcycle guide, we will show you can get the same feeling from the new, eco-friendly class of bikes that are quickly evolving.
A Brief History of Motorcycle Evolution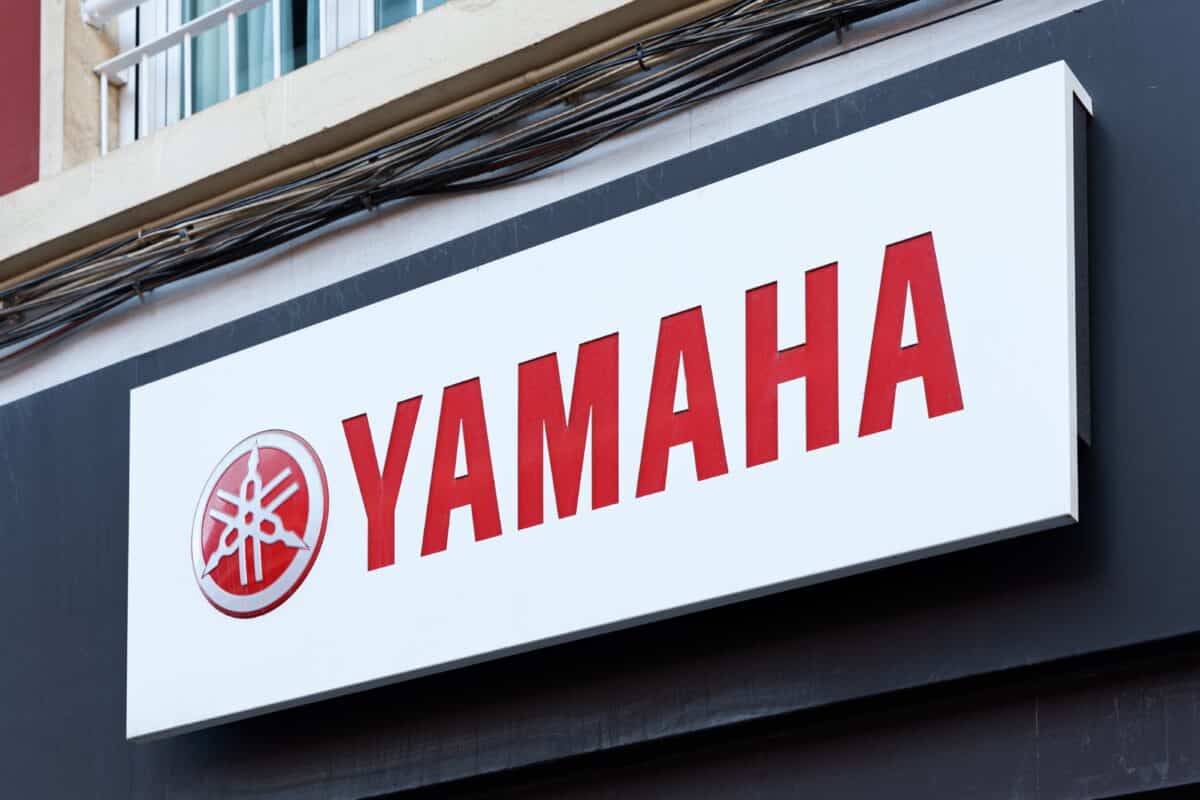 Early attempts at motorizing bicycles came from steam power in the mid-19th century. The first internal combustion and petrol-burning motorcycle followed close behind in 1885.
It was produced by Gottlieb Daimler and Wilhelm Maybach in Germany. This new mode of transportation began the journey to the electron-powered high-tech machines we will cover later in this guide.
Like a lot of other technologies, the motorcycle took a quantum leap during the war. After WWI, Harley-Davidson moved into the number one spot by 1920. Throughout the 1900s, the competition was fierce between British, American, and other European motorcycle manufacturers, working on improving performance, adding to off-road capabilities, and racing.
Today, the largest companies in the motorcycle manufacturing sector are mostly Japanese and Indian. But, when it comes to electric motorcycles, everyone is getting in on the action.
The Early Days of Electric Motorcycle Technology
It may seem surprising with the perceived "newness" of these electric models, but the history of motorcycles running on batteries goes back to the very same era as the combustion engine bikes.
That's right, inventors and engineers have been working on this technology for as long as there have been powered cycles. In America and India, as well as the rest of the world, before the current emphasis on protecting the environment, the gas-powered versions were so popular that the electric models went unnoticed.
Here are a few milestones in the electric motorcycle's evolution:
1911 – Popular Mechanics runs an article on electric motorcycles.
1946 – Marketeer Company is founded based on the electric motorcycle.
1974 – Mike Corbin's "Quick Silver" sets the electric motorcycle speed record at over 165 mph.
2011 – Corbin's record is shattered by Chip Yate's Guinness world record at 196.912 mph.
What Types of Electric Motorcycles Are Available Today?
The answer is everything and anything you can imagine—from an aerodynamic street rocket, an off-road adventurer, or a Harley-Davidson. Now, be careful trying to join up with a group of veteran bikers here: these electric versions of the American classic are causing some controversy.
With the massive range of electric motorcycles on the market today, we've broken them up into three categories based on some simple metrics: price, overall quality, customer/expert reviews, and street legality. It should go without saying that this article focuses on models for adults, not toys for children.
1.) Off-Road Adventure Models on the Market Today
Let's start the conversation by getting dirty. Like the other broad categories in this review, the off-road electric models come in many shapes and sizes. When comparing these to their gas counterparts, we are going to be talking about factory bikes and not custom-pro models.
On the low end of the price spectrum (under $10,000), the top two models showing up at #1, are the Sur Ron Light Bee X Electric Dirt Bike, with a price tag of $4,200, and the Volcon Grunt at $7,995.
While neither of these bikes is street legal, they are both great choices for beginner and intermediate off-road riders. So, whether you're tearing up a motocross track or just cruising around the ranch or farm, both these models are a win.
As we up the price range (above $10,000), there is one killer E-motorcycle that stands out in the reviews, making the #1 spot for many experts, and always hitting the top 5.
The KTM Freeride E-XC 2022 has a price tag of $11,000. According to long-time motocross pro, Martin Varrand, "KTM electric dirt bikes are thoroughbred off-road bikes, and they are fully competitive for short race sessions or casual rides when covering lots of miles is not required."
To wrap up our off-road section, we give honorable mention to the Stark VARG, a Swedish-made electric dirt bike. Varg means "wolf" in Swedish, which is no surprise, given the beast capabilities of this model. With versatile power mode adjustments, extended ride times, superior design, and construction, the Stark VARG is definitely a force of the future.
Note that the issue most often associated with off-road riding is noise. These new electric bikes could solve that problem and create more riding opportunities for enthusiasts.
2.) Low-End Street Legal Versions – Under $10,000
Now let's take it to the streets and see the top emission-free, quiet-running motorcycles you can get moving on in 2022.
This, and the next category, are in no particular order and compiled to give you an overview of some of the options available to you. Electric motorcycle production is taking off faster than these bikes, and to list all the models in one article would take–well, a long time.
Another thing to consider when choosing an E-motorcycle in this range is going to be quality. Yes, you're saving money, but, when you get much below $5,000, the ratings and design start to look more like toys.
Our two entries here are anything but toys, with excellent design and top-notch features. First, let's take a look at the Vmoto Super Soco, available in several styles (some not available in the U.S. right now). With top speeds of 60 mph and cool retro styling, the Super Soco TC Max is a great choice. Sporting a price tag of $5,250 and a range of 78 miles, this model is a fantastic value.
Next, we have the Sondors Metacycle, proving that you don't have to break the bank to be eco-friendly. This minimalist, quiet, and stealthy cycle boasts a top speed of 80 mph, an 80-mile range, and a price tag of $5,000.
Now, let's move on to the big dogs.
3.) High-End Electric Motorcycles – $10,000 and Up
You're about to enter a world that may be hard for some to believe! But, since you've read this far, it's safe to say you're at least curious, maybe even serious, about owning one of these environmentally-friendly works of art.
It's impossible to resist starting here: the Harley-Davidson LiveWire deserves the first mention. With the same acceleration capabilities of its gas-powered namesake, the LiveWire can do 0-60 in 3 seconds and reach top speeds of 95 mph. It has a range of 146 miles and impressive suspension technology, making it a comfortable and safe ride.The LiveWire comes in at an attractive price for this kind of quality at $39,729 USD.
Our next electric two-wheel rocket controls the top spot on many expert lists for 2022. Giving a little ground to the LiveWire in comfort, the Energica EGO+ surpasses the legend in speed and range. Sporting an amazing 261-mile range and top speeds of 150 mph, the Energica EGO+ goes a long way and gets there fast. It also beats Harley on price, starting at $26,000 USD.
Touted as the "Best Value" by the experts, next up is the Zero SR/S starting at $19,995 USD. It holds its own with the top bikes in this category with a max speed of 124 mph, 0-60 in 3.5 seconds, and a range of 227 miles. These are excellent specs for a bike, especially at this price point.
A Quick Look at the Next-Level Electric Motorcycles
To round out our list of what electric motorcycles are on the market in 2022, we have the Arc Vector: a luxury electric motorbike that rises above the ranks of value at a serious $118,000 USD.
For the enthusiast not worried about money, it has an insane range of 362 miles and technology that will blow your mind. The Arc Vector's top speed is 124 mph, and it hits 0-60 in 3.2 seconds. Accessories include a tech-enabled jacket and helmet with HUD (heads-up display) and a rear-view camera.
The Bottom Line on Price
As with most motor toys, the price range is as varied as your options and the size of your budget. From an analysis of the models listed in this guide, it's good practice—if you want a real deal motorbike that's all-electric—to stay above the $5,000 mark.
Moving to the other end of the spectrum, the price cap seems to be around $150,000 USD, but there is surely a bike out there that goes for more to satisfy the needs of those who just can't spend enough.
With all this variety, the motorsport enthusiast or hobbyist should be good to go. The right combination of features and price points for everyone is available in 2022.
Final Thoughts
You can tiptoe into electric motorcycles or go all-out with some high-dollar model that comes with speed, range, and visual appeal.
There is no doubt that the future of electric motorcycles is exciting and will bring some additional, amazing machines to the world of two-wheel travel, commuting, work, and sports.
Technology in this genre of EVs is incredible and moving fast, with customer usability surpassing its four-wheel counterparts.
Next Up…
Take a quick peek at some of our other articles: