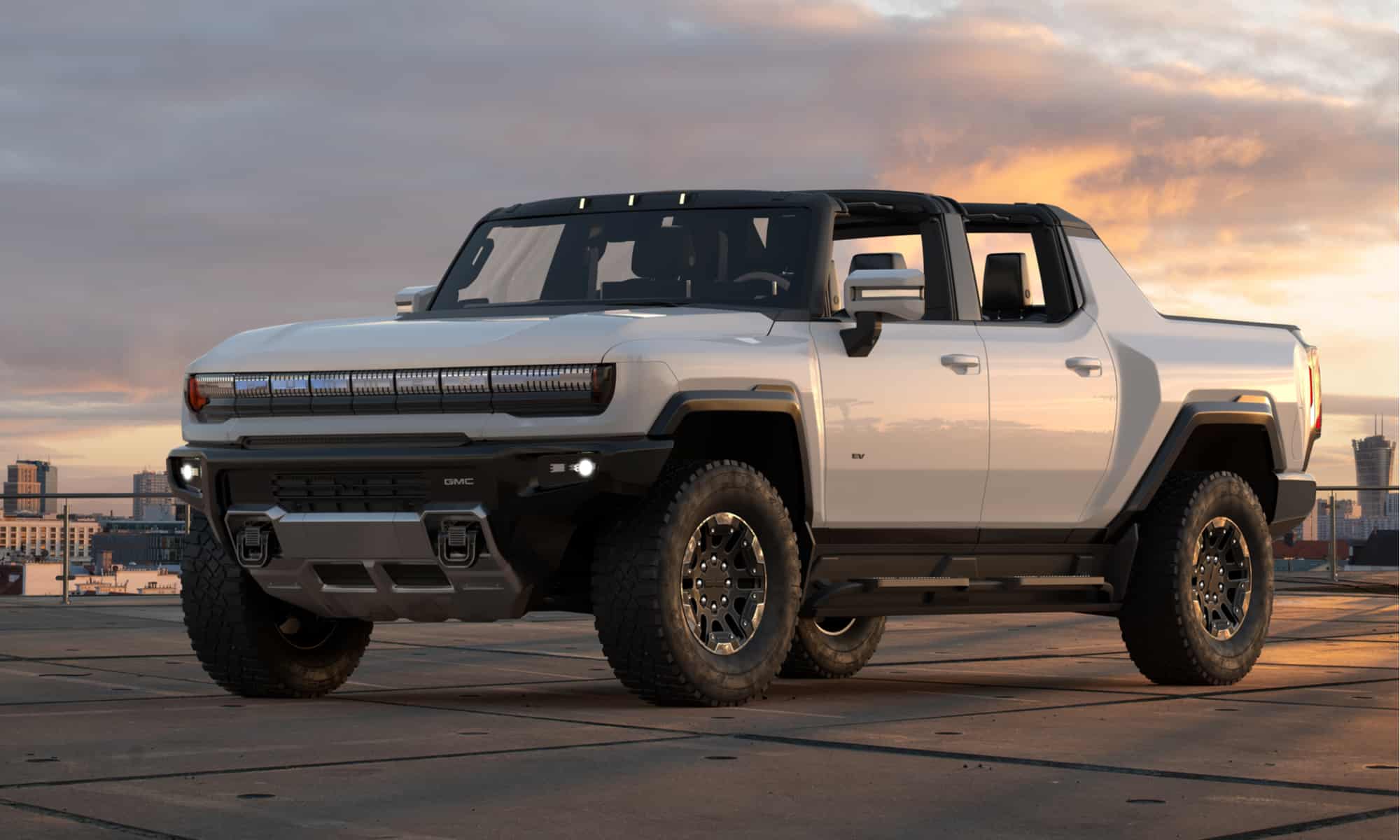 Key Points:
With the addition and infrastructure of charging stations growing everyday, electric vehicles seem to be here to stay.
Almost most every major car manufacturer has incorporated an electric vehicle option.
Considering the range that you will need day-to-day may be the most important factor in deciding which car to choose.
In an extraordinary twist of fate, General Motors (GM) is bringing back the Hummer brand (discontinued in 2010), but this time as an electric vehicle (EV) with a focus on luxury and performance. The new GMC Hummer EV will be available in 2022, and it'll feature supercar-level performance combined with the ability to drive off-road. The resurrected Electric Hummer will be released first as a pickup truck and later as an SUV. So, what makes this vehicle so unique? Let's find out!
Electric Hummer: Specs
The new Electric Hummer is quite the beast, with lots of torque and up to 1,000 horsepower (that's more than most vehicles!) from its top powertrain option, which uses three electric motors. General Motors says this massive electric truck will hit 60 mph in three seconds flat and offer an estimated range of 329 miles per charge.
Its rear-wheel-drive system allows easy maneuverability through tight spaces, and its low center of gravity ensures you'll feel safe even in rough terrain. You'll also appreciate the quiet operation of this car: its low-profile tires and low-speed electric motor mean that there's little noise coming from outside your vehicle when driving around town or through the woods. The vehicle has an iPad mounted on the dashboard, so you can use it as your GPS if you want!
The Electric Hummer also comes with several safety features like airbags, seatbelts, and anti-lock brakes, so you never have to worry about getting into an accident while driving around town or out on an adventure in nature! Another amazing thing about the Electric Hummer is it offers plenty of space for luggage and extra people so you won't feel cramped there! The seats are also very comfortable — you'll never want to leave this thing behind! You'll also find plenty of storage space inside the vehicle itself: two rows of seats fold down into an extra bed above each row; storage bins underneath each seat and behind the headrests.
Other Electric Hummer features include:
Infinity Roof (with removable panels).
Standard lane-departure warning with lane-keeping assist.
Four-wheel steering feature that allows the car to "crab" sideways or drive diagonally — all of which make off-road driving fun.
An optional adjustable air suspension.
Standard adaptive cruise control with semi-autonomous driving mode.
Standard automated emergency braking with pedestrian detection.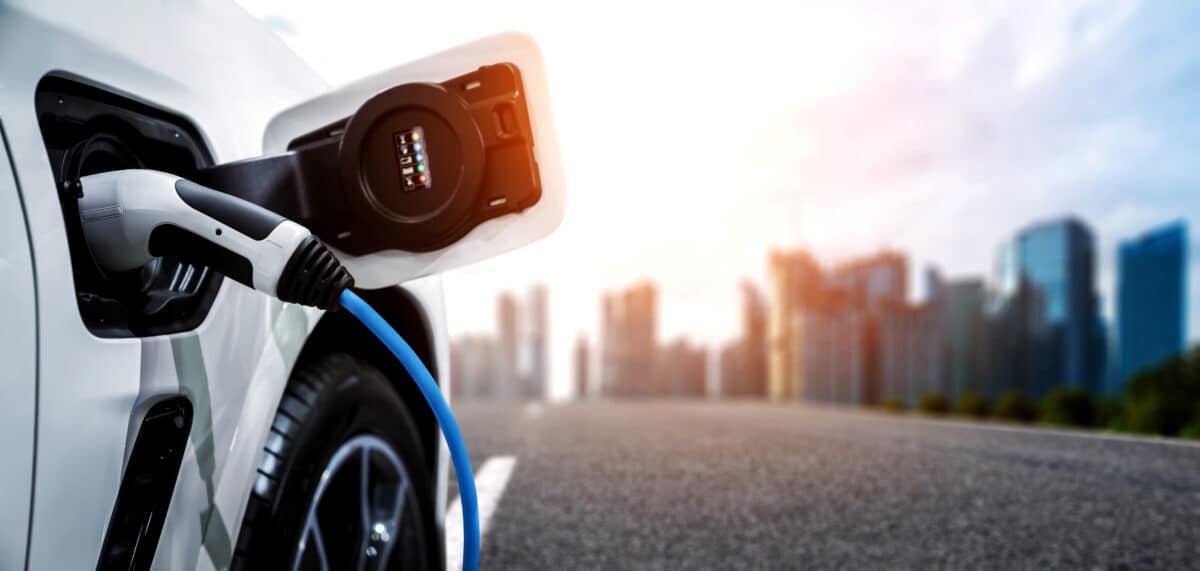 Electric Hummer: Range and Performance
With GM's Ultrium battery-pack technology, the Hummer EV is estimated to have 329 miles per charge driving range. This Hummer has an 800-volt electrical system equipped with a 350-kilowatt fast-charging capability that GMC claims will allow you to get 100 miles of range in 10 minutes. It is also possible for Hummer EV buyers without a DC fast charging station nearby to charge at home using an adapter provided. Still, the charging time will be significantly longer.
The Hummer is a somewhat unusual vehicle. It's made by H2, and it's an electric truck. But that's not all! It can also be converted into a full-sized car, thanks to clever engineering and careful planning. As a truck, the Hummer has a range of around 100 miles on a single charge. That's more than enough for most people — and more than enough for almost anyone who needs to commute regularly.
The Hummer uses four motors for propulsion, which means that it drives like a regular truck: slow but steady with plenty of torque for pulling trailers or carrying heavy loads. While it doesn't have the same performance as an electric sports car, the Hummer can still get from point A to point B with relative ease. And if you're looking for something that can handle rough terrain or off-road driving without breaking down or getting stuck in the mud, the Hummer will do just fine!
Electric Hummer: Pricing
The Electric Hummer comes in two body configurations (truck or SUV) and has four associated models with each. Initially, only the most expensive Edition 1 model will be available. Unfortunately, those sold out within ten minutes of being offered.
MSRP Pricing
| | Truck | SUV |
| --- | --- | --- |
| EV Edition 1 (sold out) | $112,595         | $105,595 |
| EV2 (available in 2024) | $86,645 | $86,645 |
| EV2X (available in 2023) | $96,645           | $96,645 |
| EV3X (available in fall 2022) | $106,645         | $106,645 |
The entry-level EV2 comes with two motors, a battery, and a 250-mile range. The Hummer EV2X has air suspension, the CrabWalk features, an optional Extract Mode, and Super Cruise in addition to an increased range of 300 miles. You may get the 3-motor drive system, torque vectoring, the Extreme Off-Road Package, and optional Watts to Freedom with the Hummer EV3X. These features allow for maximal acceleration. GM claims this enormous electric vehicle will reach 60 mph with Watts to Freedom and hit 60 mph in three seconds flat.
Electric Hummer: Interior Comfort
The pickup's cabin is impressively roomy and comfortable, both in the front row and second row of seats. The entrance to the infotainment system is a 13.4-inch touchscreen, and the 12.3-inch digital dash provides additional graphics and aesthetic appeal. The soundtrack is provided by 14 Bose speakers. The audio/visual component uses animations, motor sounds, and other cues to increase enthusiasm and involvement when driving the pickup.
The seatbacks of the second row cannot fold flat. However, the seats can be raised to reveal under-seat storage. The transparent panel system known as the Infinity Roof, located above, gives the cabin a spacious, airy feeling. The system's lightweight panels are easily removable without the use of any tools, but neither the pickup's bed nor the cabin appears to have any designated storage space for them.
Electric Hummer: Exterior Styling
The new Hummer is best described as tough yet stylish. There are several intriguing elements on the exterior. For instance, the headlights also serve as charge indicators, and a little American flag is concealed close to the truck's middle, where the body and roof of the vehicle converge. Additionally, the vehicle has GMC's nifty MultiPro tailgate. It has many built-in attachments and folds completely down or in pieces
The Hummer has a larger appearance than in photographs and a real presence that reminds one of the H2 with military influences. With an almost flat abdomen emphasizing its height, it appears to be sitting relatively high off the ground. The standard mess of pipes is neatly hidden by skid plates and safety shields on the underbody.
Electric Hummer: Pros and Cons
| Pros! | Cons! |
| --- | --- |
| Significant off-road prowess, and not just for an EV. | The Electric Hummer is heavy, which can make driving difficult at times. |
| Super Cruise, which allows true hands-free driving on mapped roads. | More expensive than non-electric off-roaders |
| Impressive electric range | Fully electric, no gasoline version offered |
| Lots of torque & 1,000 horsepower (estimated) | It takes time and effort to learn how to drive this vehicle effectively. |
| Incredible acceleration (0-60 mph in 3 seconds) | Probably won't win any EV efficiency awards |
| Four-wheel steering |   |
Up Next…
We've got plenty more articles detailing information about electric vehicles. Read these next!