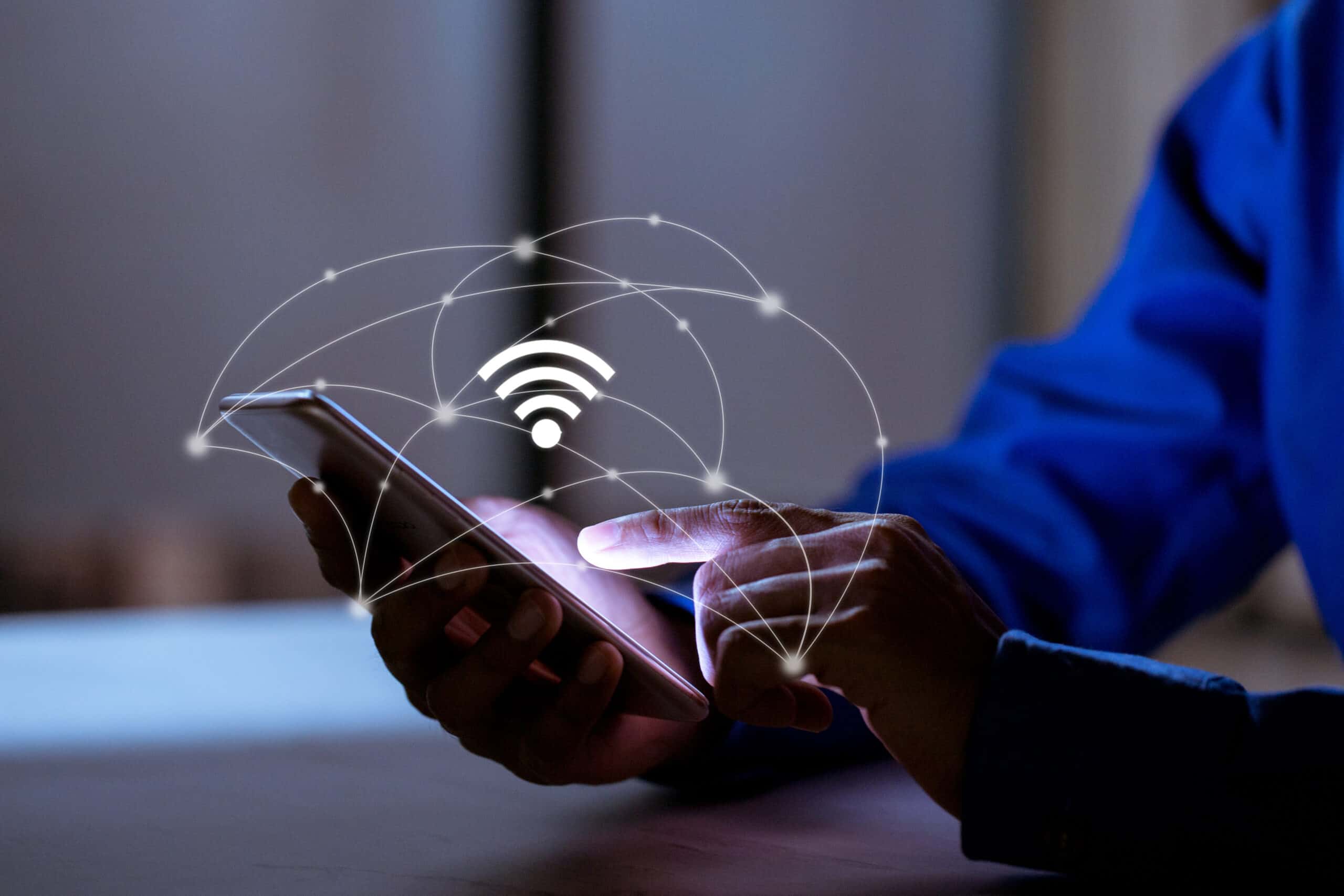 Key Points:
Eero can pair with Amazon Alexa or Google Assistant for voice commands.
If you are looking to expand your wifi coverage area at your home or office, look at these and similar mesh systems.
In general, the Eero is the better option because of speed and coverage range.
Mesh Wi-Fi technology works better than a single router and covers a wider area in your home. It is also faster and provides you with a better internet connection.
Amazon and Google were early adopters of this technology and launched products to help people have better Wi-Fi coverage at home, no matter where you are in your house.
Eero vs. Google Wi-Fi: Full Comparison
Mesh routers are becoming an increasingly popular means of providing internet access to millions across the US. Instead of the usual wireless connections that depend on a single router, mesh systems use several routers to increase the coverage and reliability of the network. Google has a Wi-Fi system that relies on mesh networking, and in 2019, Amazon acquired Eero, which is their version of a mesh router. 
By having several routers around the home, the signal strength of your Wi-Fi connection is increased, and you can enjoy a good connection from anywhere. This is impressive, considering typical routers have limited coverage, and you usually have to be close to the router to get a decent connection. Google Wi-Fi and Eero by Amazon both aim to make Wi-Fi better and more accessible in a wider area.
Eero vs. Google Wi-Fi: A Side-by-Side Comparison
| | Eero by Amazon | Google Wi-Fi |
| --- | --- | --- |
| Speed & Range | Fast and reliable connections with broad coverage | Slightly slower speeds with restricted coverage that does not go beyond 4,500 square feet |
| Setup | Intuitive setup with easy controls | Obsolete technology that Nest Wi-Fi is quickly replacing |
| Protection | You have to pay for additional security and content filtering | You get filtering and content protection for free. You can also control internet access to certain devices and prioritize other devices on the network. |
| Pricing | $169 on Amazon | $179 on Amazon |

Eero vs. Google Wi-Fi: 5 Must-Know Facts
Both make use of 2.4GHz/5.2GHz wireless technology.
Eero weighs 7.2 ounces, while Google Wi-Fi weighs 11.8 ounces.
Eero devices are much smaller than Google Wi-Fi devices.
Both Google Wi-Fi and Eero routers employ BeamForming technology that lets you focus the network on certain places instead of broadcasting the signal in all directions.
Both routers support smart home technology. Controlling and locating your devices is now much easier since you can use the distance from the router to locate the devices in your home. This is possible with assistive devices and technologies such as Alexa and Google Nest, which have AI capabilities.
Eero vs. Google Wi-Fi: What's the Difference?
A major difference between Eero and Google Wi-Fi is the internet speeds. Eero is much faster than Google Wi-Fi and, as such, you will enjoy a better experience when you are on the Eero Mesh Network. In addition to the speeds, there is the question of content filtering, which you have to pay for when using Eero, but it comes free when you are on Google Wi-Fi.
Eero also has a better coverage area and the ability for a tri-band setup of 2.4, 5.2, and 5.8 GHz compared to Google's dual-band of just 2.4 and 5GHz. However, the affordability of Google Wi-Fi and its powerful built-in tools such as Google Maps allow easier usage and better productivity. The sleek, cylindrical design of Google Wi-Fi which boosts portability puts it at an edge compared to Eero's rectangular shape. Below, we discuss more the details of Eero and Google Wi-Fi.
Eero by Amazon
[amazon link="B07WMLPSRL" title="The Eero mesh router"] has a sleek, compact design and an attractive finish. Its design makes it easy to hide and it easily blends in with your home. Its aesthetics are a great fit in any home, and its setup is very simple. Even better, it delivers the best coverage in terms of internet access, providing for up to 5,000 square feet. 
It comes with a handy app for troubleshooting, providing fast, affordable, and reliable performance that Google Wi-Fi cannot match.
Eero has also done a good job at providing regular and reliable security updates, which ensure that your network is safe and secure from all kinds of intrusions and attacks. The automatic updates ensure that your network is working smoothly and efficiently. 
You can also plug a device into the Eero router through the two LAN ports on the router itself. This is quite useful and means you can connect more devices to your network. Smart home integration for both mesh networks is possible, but Eero does better with Alexa integration. 
The Eero mesh network's range and simplicity are why many people prefer it over Google Wi-Fi.
The difference between Eero and Google mesh Wi-Fi is a faster, stronger connection and reliability with regular security updates installed automatically.
Paying More for Privacy with Amazon's Eero
A downside to Eero Wi-Fi is that you have to pay extra if you would like to review your daily or monthly consumption. You also have to pay more for content filtering and additional security—features that Google offers for free. There are also compatibility issues with smart home devices like Google Nest, so having an Alexa device makes things easier.
This might be the one feature that makes Google Wi-Fi seem much better than Eero. However, considering the increased coverage you get when using Eero, the additional costs do not seem that much. Additionally, the pricing of installing the initial network is much lower for Eero as compared to the costly price of installing Google Wi-Fi in your home. 
Google Wi-Fi
Google Wi-Fi is made up of nodes, which are a great option for reliable performance and simplicity. The accompanying app lets you control which devices are accessing your internet and prioritize their usage. 
A typical 3-pack provides you with 4,500 square feet of wireless coverage. This is quite useful when you need to hold a meeting on one of your devices, and other devices are streaming content. You can also block ads and get usage reports for free when you use Google Wi-Fi.
One of the main benefits of Google Wi-Fi is that you have control over your connections and the parental filtering feature comes free of charge. You can also add users to your network and make them network admins. Additionally, the network is compatible with Nest devices to increase the strength and coverage of your wireless network. It also fits seamlessly in your home and looks quite nice. 
However, Google Wi-Fi is slower and becoming outdated when compared to Eero. The modern Nest Wi-Fi is much better, and the older systems' updates might stop soon. As such, the features and the device might become obsolete very soon, so the network users will have to look for alternatives.
The Google mesh network plan might sound cheaper, but it has features that lack, and the speed is not as impressive as what you get with Amazon's Eero.
In addition, you get a faster, stronger network with greater coverage when using Eero, which is not the case when working with Google Wi-Fi.
Conclusion
In brief, Eero mesh Wi-Fi shows more promise than Google Wi-Fi. It has better connectivity, more features, and a speed that far outpaces that provided by Google. As such, it is the better mesh network to use in your home and has a decent coverage that will ensure that all the devices in your home have reliable internet access.
Up Next…
Not find what your looking for surrounding wifi and wifi devices? Check out these other articles!