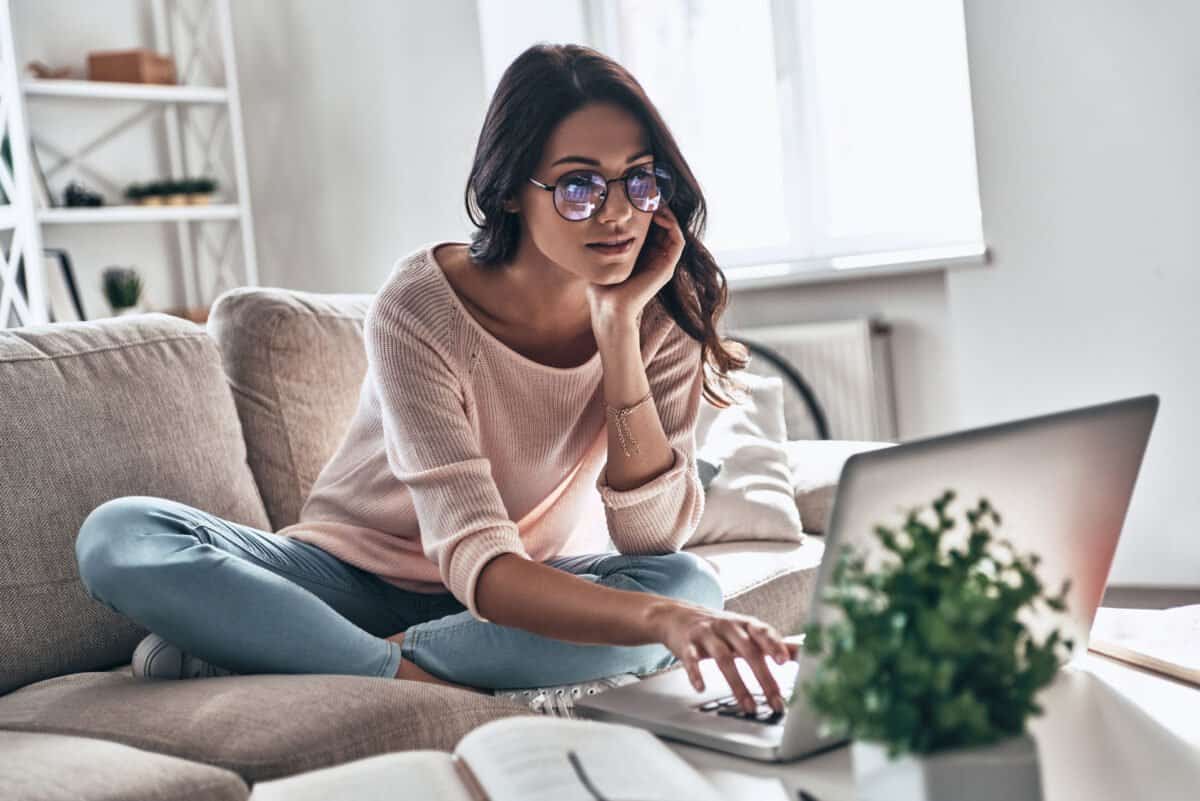 Echelon vs Peloton: Five Must-Know Facts
Echelon bikes are more affordable.
All Peloton bikes come with a built-in screen, while only some Echelon models do.
You'll need to pay a subscription to join classes on both platforms
Echelon app is compatible with all major fitness trackers, including Apple Watch, Fitbit, and Garmin.
The Peloton app is only available on iOS devices
If you're looking for a way to exercise but don't want to deal with going to the gym, you may want to look into an exercise bike. Exercise bikes are a great way to keep in shape and get your heart pumping.
They're convenient, can be used from the comfort of your own home, and they're also a great way to stay active when it's raining or snowing outside. 
Echelon vs Peloton: Side-by-Side Comparison
Peloton and Echelon are among the most popular home exercise bikes, but which one is right for you? By creating a side-by-side comparison, we can show you where they excel and fall short. 
Echelon
Peloton
Price:
Echelon GT+ Connect Bike: $899.99
Echelon Connect Bike EX-5: $999.99
Echelon Connect Bike EX-5s-10: $1,199.99
Echelon Connect Bike EX-5s: $1,499.99
Echelon EX-8s Connect Bike: $2,299.99
Peloton Bike: $1,495
Peloton Bike+: $2,495
Membership:
$34.99 monthly, $399.99 yearly, and $699 for two years.
App membership costs $12.99 monthly, while all-access membership is $39 monthly.
Warranty:
12 months limited warranty
12 months limited warranty plus five years coverage on the frame.
Returns:
It can be requested up to 30 days after purchase.
It can be requested up to 30 days after purchase.
Pedals:
Double-sided pedals
Look Delta pedals
Seat:
Lever-adjusted competition seat
Fully adjustable sports series saddle
Display:
Only the S bikes have built-in displays. The 5s-10 and 5s-22 have 10 and 22-inch screens, respectively, while the 8s comes with a 24-inch curved screen.
The Peleton bike and Bike+ have 21.5 and 23.8-inch screens, respectively.
Connectivity:
Bluetooth 5.0 is available on only the 8S model.
Bluetooth 4.0 on the Bike and 5.0 on the Bike+.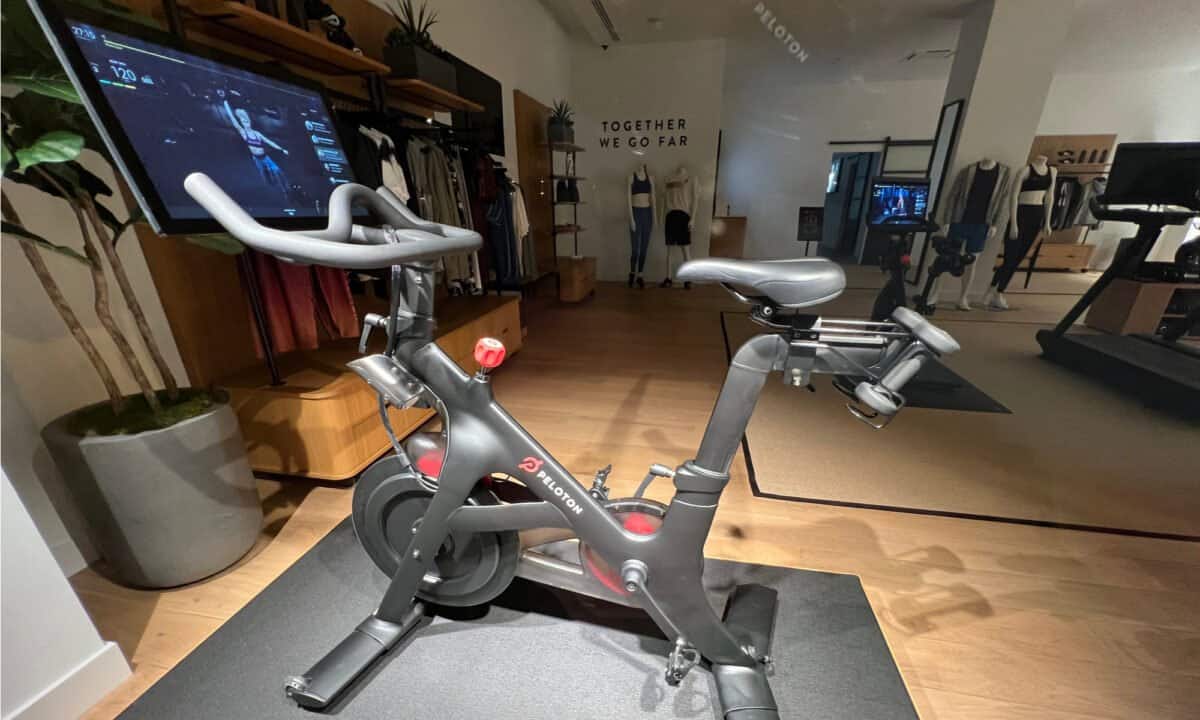 Echelon vs Peloton: What's the Difference?
The world of immersive exercise bikes is a crowded one. With Echelon and Peloton leading the pack, we'll help you decide which bike is right for your home cycle experience. We've broken down our comparison into four categories: price, design, user experience, and quality.
These are essential factors to consider when deciding which immersive exercise bike is best for you and your home fitness regime.
Price
Echelon bikes are less expensive than Peloton bikes, but you'll have to purchase the bike separately from the subscription service. With Echelon bikes, you'll also have to buy your accessories like shoes and water bottle holders separately from your subscription service.
For Peloton, these things are included in the subscription price. With Peloton, you can get both for a one-time payment.
The base price for an Echelon Bike is $999, while the base price for a Peloton Bike is $1,495. Both companies also offer financing options. For Echelon Bikes, you can pay monthly installments of as low as $20 per month for two years. For Peloton Bikes, you can pay monthly installments of as low as $39 per month for 39 months.
Design
Echelon and Peloton bikes are designed for indoor cycling, but they have very different designs. Echelon bikes have a more traditional look and feel, and they have a smaller frame than Peloton bikes. They have a more classic design that makes them look like a regular bicycle, but they also have several features that make them more comfortable to ride.
Peloton bikes have a more modern design that makes them look like exercise bikes at first glance. They have a larger frame than Echelon bikes, which means that they are better suited to taller riders who want to ride their bike comfortably.
User Experience
Echelon bikes use a flywheel system that makes the workouts feel more like a spin class. In contrast, Peloton Bikes use a magnetic resistance system that feels more like riding outside. So if you want to do indoor cycling without leaving your home, or if you want a more intense workout with quick gearing changes and constant resistance, Echelon Bikes are probably better for you.
If, on the other hand, you prefer working out outside but still want to get in an effective indoor workout when it's cold or rainy outside, Peloton Bikes may be better suited for your needs because they have the same resistance as outdoor riding conditions.
They also have live classes so that you can interact with instructors and other riders—if that sounds appealing. Both bikes offer great experiences for indoor cycling enthusiasts who want to get fit at home without going to a gym.
Quality
The materials used to manufacture each product are different. Echelon bikes use carbon fiber, which is very light and stiff. On the other hand, Peloton bikes use aluminum alloy, which is much easier to work with than carbon fiber and more challenging to change parts if you want to customize your bike.
Peloton has a notable advantage when it comes to heart rate monitors. If you're using one of their devices with a chest strap heart rate monitor (which most people prefer), it will automatically adjust your resistance level based on your heart rate zone so that you don't work too hard or too little at any given time. This feature isn't available on Echelon's equipment.
Echelon Bikes
The Echelon exercise bikes are among the highest-quality, most durable, and well-made exercise bikes you can buy. The Echelon brand is one of the best known in the industry, with over 50 years of experience making quality fitness equipment.
Echelon exercise bikes come in various styles; thus, you can find just the right one for your needs. These bikes are popular because they provide a smooth ride and are easy to use. People of different fitness levels can use these bikes, and some models have features that make them better suited for riders with more experience.
Echelon exercise bikes are known for their durability and high-quality construction. They're made from high-strength steel, which ensures they'll last for years. If something breaks on your Echelon bike, all parts are easily replaceable and affordable so that you don't have to buy another bike entirely.
Peloton Bikes
Peloton exercise bikes are stationary bikes that connect to a live-streaming exercise class. They're designed for home use, so you can do an intense workout without leaving your living room. Peloton exercise bikes have many features that make them unique among other types of exercise equipment.
For example, it has an integrated LCD touchscreen monitor with access to all Peloton content, including live and on-demand classes led by professional instructors. The screen also displays distance traveled and calories burned during the workout. It also has built-in speakers that allow users to listen to their favorite music while they exercise.
You can use any Peloton bike to follow along with the instructor during a live class, or you can stream recorded lessons from your Peloton account and get on the bike at any time. The instructor will guide you through an intense workout that includes a warm-up, interval training, cardio, strength training, etc.
Echelon vs Peloton: Which Bike Should You Go For?
It's always a good idea to consider a few factors before buying an exercise bike. First, what do you have in mind for the bike? Do you want to be able to stream live classes or just watch them on your phone? If so, then Peloton is probably the way to go. If not, then Echelon might be more up your alley.
Next, how much space do you have for the bike? Peloton bikes are larger than Echelon bikes and cost more because of that. But if you have enough room for it and don't mind paying extra for it, then go for Peloton.
Finally, what kind of workout are you looking for? Do you want to focus on weight loss or fitness level improvement? If so, then Peloton is the way to go—they offer more classes that focus on fitness levels and weight loss than Echelon does right now. 
So there's no correct answer here—it all depends on your preferences. A lot of people game to relax after an intense workout session. Check out this list of the best gaming laptops you can buy right now. 
Next Up…