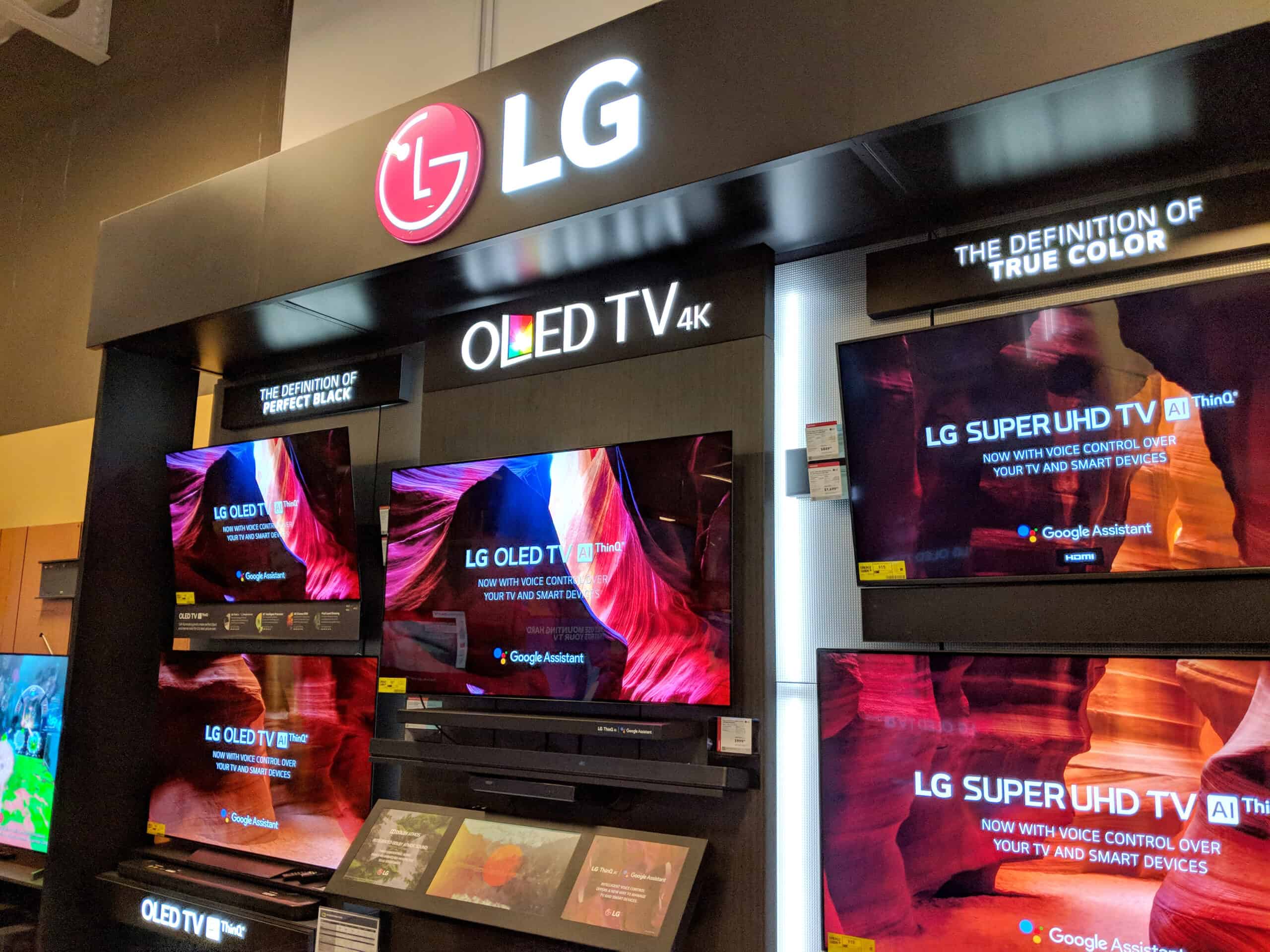 Since TV manufacturers discovered OLED and 4K resolution, everyone is working hard to outsmart each other to build the best visually appealing smart TV. No one has attacked the market aggressively like LG, especially with their LG G3 TV series.
Nicknamed the near-perfect TV, the LG G3 provides the best picture quality among most OLED TVs and impressive viewing angles. The TV's operating software and A9 AI processor add to the G3's specs, undoubtedly making it a must-have item. Here's a detailed LG G3 TV review to guide your purchase decision. Read on!
LG G3: Summary Specs
| Description  | Specifications |
| --- | --- |
| Release date | 2023 |
| Sizes | 55 inches, 65 inches, 77 inches, and 83 inches |
| Price range | $2,499.99 for a 55-inch; $3,299.99 for a 65-inch; $4,499.99 for a 77-inch; $6,499.99 for an 83-inch |
| Weight (without stand) | 55 inches: 39.2 pounds; 65 inches: 52.7 pounds; 77 inches: 81.1 pounds; 83 inches: 90.2 pounds |
| Power consumption | 131 W |
| HDMI ports | HDMI ARC, HDMI input (supports 4K, eARC, VRR, ALLM, and QMS, HDMI-CEC (available) |
| Speaker system | 4.2 channel |
| Audio codec | AC4, AC3, EAC3, HE-AAC, AAC, MP2, MP3, PCM, WMA, apt-X |
| Operating system | webOS 23 |
| Connectivity | Bluetooth (5.0), ethernet input, USB ports 2.0, and Wi-Fi |
| Dolby Atmos and Dolby Vision | Available |
| Display type/resolution | 4K OLED Ultra HD (3840 x 2160) |
| Picture processor | A9 AI Processor Gen 6 |
| Cloud gaming | NVIDIA Geforce Now, Utomik |
| AI TV | Apple, Alexa, Google Home, LG ThinQ AI, hands-free voice control, magic remote control, and sports alert |
Our Pick
LG G3 Series 65-Inch Class OLED
a9 AI Processor Gen6

Brightness Booster Max adjusts the picture for up to 70% brighter images

Comes with Dolby Vision

LG's Filmmaker Mode
We earn a commission if you make a purchase, at no additional cost to you.
History of LG G3 TV
The G3 isn't LG's first or last TV series. It was released in 2023, a year after its predecessor's launch, the G2. Running on the updated 2023 webOS software, the G3 bests the G2 on brightness, TV colors, and reflections. Furthermore, the TV's $3,299.99 starting price tag for the 65-inch model didn't harm LG's sales because many customers gushed over the G3's tech-rich specs. 
We have to give LG credit, because they had announced earlier that the G3 would be a premium TV, and they didn't disappoint. It's 70% brighter than other OLED TVs. Dubbed the near-perfect TV, the G3 has no weaknesses because it keeps exceeding our expectations.
What's Included When You Buy the LG G3 TV
This section of our LG G3 TV review highlights everything to know about its hardware and software. Regarding accessories, the TV comes with a wall mount bracket, remote, standard IR cable, batteries, and manual. It is available in four sizes, including 55 inches, 65 inches, 77 inches, and 83 inches. Let's get to the review!
LG G3 Hardware
The main hardware aspects to consider when buying an OLED TV are its design and display quality. On one hand, a TV's design determines how it blends within a setting like the living room space. On the other hand, display quality influences your entertainment experience when watching a movie or gaming. 
Design
The G3 goes premium with its boundary-breaking slim design. In fact, it mounts like a picture and blends perfectly with your home surroundings since there is little space between the wall and the TV. Adding to the TV's design is the 56.7" W x 32.3" H x 1" D dimensions without the stand for the 65-inch TV. It also weighs 52.7 lbs without the stand.
Speaking of the stand, the G3 boasts the newly designed central stand that makes the TV seem floating. However, the stand alters the 65-inch TV's dimensions to 56.7" W x 32.3" H x 9.6" D and increases the TV's weight to 61.9 lbs.
On the rear side, LG packed this TV with HDMI ARC and eARC. The ports support 4K, and you can connect to a soundbar that supports Dolby Vision. All in all, the G3 has a unique design, which will impress you at first glance.
OLED Display
Thanks to LG's META Technology, the G3 is one of the brightest OLED TVs in the market. This TV is 70% brighter than traditional OLED screens, has broader viewing angles, and is more energy efficient.
So how does the G3 achieve all this? Running on LG's META technology, the G3 is packed with deuterium. It is a stable isotope that forms strong bonds with Carbon to produce deuterated compounds with a high lifetime, making the TV brighter. The G3's predecessor, the G2, uses hydrogen instead of deuterium, which has a lower lifetime, meaning this TV isn't very bright. Adding to the G3's META technology are several algorithms that work together with the deuterium to ensure the TV's display remains bright for longer.
The G3's META technology also helps the TV achieve 2,100 nits of brightness. So, with the G3's impressive picture quality, you won't notice blurred lines when streaming movies. With such high brightness, the main concern is that the G3 must use much power for its OLED display. Luckily, LG has this figured out. The G3 consumes 131 watts of power thanks to its microlens array, which increases the TV's light emission, making it energy efficient.
Additionally, LG packed the G3 with a META Booster to help with the OLED display. You can comfortably watch movies on the G3 because the META Booster automatically adjusts the brightness settings based on each scene in real time. Furthermore, with an improved OLED display, you get a broader viewing angle of up to 160 degrees, so the G3 will accurately display all your content images. 
LG G3 Software
Here, we will focus more on the G3's operating software, A9 AI processor, Dolby Vision, Dolby Atmos, and other smart features.
Operating Software
We cannot have a comprehensive LG G3 TV review without discussing its operating system. Powered by the webOS 23, the G3 uses a new interphase that is better and more responsive than the webOS 22. Quick cards are one of the updates included in the webOS 23, which allows you to access the content you use the most easily. For example, if you are a soccer fan, all your most viewed soccer channels will be saved in the quick cards, giving you easier access when the games are live.
AI Concierge is another feature in the G3 that gives you recommendations based on your past content. Furthermore, navigation is now better with the G3 thanks to the webOS 23. You get a split screen interphase highlighting LG's content at the top, while the bottom is left for customizable thumbnails that you can group based on your content's topics. Personalization is also possible with webOS 23, as each family member can create a profile and include avatars.
Overall, where the G3's operating software shines the most is its Matter Smart Home support, because you can now easily connect your TV to other smart devices.
A9 AI Processor
Running on an A9 AI sixth-generation processor, this G3 makes movies picture-perfect. The processor's scene-by-scene improvements seem mythical until you see them in action. For example, the A9 AI processor has the intelligence to identify a night scene in your movie in real time and make the dark shades more visible. 
Furthermore, the A9 processor can display content at 120 frame rates per second, so you get smooth content when playing high-motion videos. This processor also controls the G3's sound. Thanks to adaptive sound control, the A9 processor can identify the content you're watching and adjust the sound based on the content, whether it's a movie, sports, or music. Lastly, LG included Dolby Atmos in the G3, producing high-quality surround sound.
Dolby Vision and Dolby Atmos
Dolby Vision is part of the HDR format, but what makes it unique? For one, it adjusts your TV's content scene-by-scene, giving you better color accuracy when watching a movie. Remember, the A9 processor has a similar use, so when paired with Dolby Vision, each picture on your G3 is augmented.
Also, thanks to Dolby Vision, you get roughly 10,000 nits of picture brightness, which isn't present in regular TVs that only support HDR10. The same applies to color accuracy because, with Dolby Vision, your G3 supports 12 bits of color, which is impressive.
The G3's Dolby Atmos puts you at the center of your entertainment when watching a movie or playing games. You get a 3D sound experience, and due to the G3's A9 processor, your TV's surround sound will be better than ever.
Other Smart Features
The G3 has multiple smart features, making it an excellent artificial intelligence TV. With Alexa and a hands-free voice control feature, you can use voice commands to switch the G3 on and off or navigate the menu. Secondly, the LG ThinQ AI allows you to connect your LG G3 TV with other smart appliances in your home. Given the G3 has Alexa, you can use voice commands to control these appliances. For example, you can use voice commands to switch on your air conditioner using the ThinQ AI connectivity. 
Adding to the smart features is the G3's sports alert. You can easily follow your preferred teams irrespective of the sport and get notifications before kick-offs and real-time scores while watching other movies. The G3 has also partnered with other content providers like Netflix, HBO Max, Prime Video, Apple TV, Hulu, and Paramount, so these applications are pre-installed on your TV.
LG G3 TV Reviews
So, what are people saying about the G3? Is it all love, or are there any concerns? Most people using the LG G3 are happy about the TV's specs. Movie fanatics appreciate the G3's outstanding picture quality, Dolby Vision, and OLED display. Furthermore, the scene-by-scene brightness adjustments in the G3, thanks to the A9 processor, make it an even better TV for streaming. 
Music enthusiasts have welcomed LG's resolve to include adaptive sound control in the G3. The TV's AI sound pro and Dolby Atmos have also left music lovers buzzing about the TV. Even gamers are happy about the G3 primarily due to the TV's NVIDIA Geforce Now and its 120 frame rates per second motion.
The remote is the only qualm in the G3. Most of the function keys in the remote are slow, and you may have to press the power button severally for it to work. Overall, the LG G3 is a good device; most users recognize it as one of the best OLED TVs in the market.
Should You Buy an LG G3?
So, should you buy an LG G3? Or are you better off with a cheaper OLED TV? The final choice is yours, as our LG G3 TV review is only meant to highlight the major points to keep in mind.
If you already have a premium TV like the Samsung S95C, you probably won't need the G3. You will be trading one high-end TV for another, and there isn't much difference between the two.
However, for someone without an OLED TV or using the G2, the G3 is the perfect TV for you. You cannot go wrong with the G3, especially with its OLED display, processor, software, and smart features. That said, the G3 won't let you down, and it's a long-lasting TV, which is evident from LG's five-year warranty waiver.
a9 AI Processor Gen6

Brightness Booster Max adjusts the picture for up to 70% brighter images

Comes with Dolby Vision

LG's Filmmaker Mode

Buy Now on Amazon

We earn a commission if you make a purchase, at no additional cost to you.

05/18/2023 01:53 am GMT