With Netflix losing acquired content each month and competitors like Peacock and Paramount+ struggling to get a real foothold, the Streaming Wars have all eyes on the underdogs. In other words, Disney+ vs HBO Max. Sure, Hulu and Amazon Prime Video have held their own for years now, but the Disney+ vs HBO Max rivalry represents two of the most exciting (and evenly matched) streaming services in the game going head-to-head. So, which one is truly the best? Keep reading to find out.
Disney+ vs HBO Max: Side by Side Comparison:
Disney+
HBO Max
Launch Date
November 12th, 2019
May 27th, 2020
Price Per Month
$7.99 (ad-supported)
$10.99 (ad-free)
$9.99 (ad-supported)
$14.99 (ad-free)
Available Bundle(s)
Disney Bundle Duo (Disney+ and Hulu with ads for $9.99/month)
Disney Bundle Trio (Duo with ads plus ESPN+ for $12.99/month)
None
Number of Titles
750+ films, 200+ TV shows (with more than 80 Disney+ original films and TV shows)
2,000+ films, 600+ TV shows (with over 150 HBO Max original films and TV shows)
Most-Awarded Title(s)
The Mandalorian (2019 – ), WandaVision (2021 – 2021)
Hacks (2021 – ), Station Eleven (2021 – 2022)
Number of Subscribers
Approx. 165 million
Approx. 76.8 million
Yearly Revenue
$5.2 billion (2021)
$7.7 billion (2021)
Upcoming Projects
New Star Wars and Marvel projects; new Goosebumps and Percy Jackson TV adaptations
Dune and The Batman spinoff series; new DC Films projects; various new original films
Disney+ vs HBO Max: Key Differences
With these basic specs laid out side by side, let's dive deeper into the key differences between Disney+ vs HBO Max. You'll see the kind of titles in their respective libraries, the overall quality of their original films and series, and the monthly cost for each service.
Library of Titles
As the streaming arms of their respective studios, the Disney+ vs HBO Max debate ultimately boils down to the overall selection of the Walt Disney Company and Warner Bros. Discovery, respectively. By and large, Disney+'s library has hit films and television shows from 20th Century Fox, Walt Disney Pictures, Marvel Studios, LucasFilm, Pixar, National Geographic, and more. Some famous titles include the Marvel Cinematic Universe, Star Wars, Indiana Jones, Toy Story, Cars, Pirates of the Caribbean, and so on.
HBO Max, on the other hand, has a much wider pool to pull from. With Warner Bros. Discovery at the helm, HBO Max is home to films and television shows from the DC Extended Universe, Warner Bros., New Line Cinema, Turner Classic Movies, Studio Ghibli, Sesame Workshop, Cartoon Network, and more (not to mention HBO itself). Their most successful titles include Harry Potter, DC Comics, Game of Thrones, and more. Plus, they have exclusive content deals with J.J. Abrams, Issa Rae, Matt Reeves, Ava DuVernay, the Duplass Brothers, George R.R. Martin, and more.
Quality of Original Content
Owning the rights to a particular set of movies is one thing, and putting them to good use is another. Disney+'s library of original content is the perfect example of this. While they have the rights to plenty of hits, they save the best stuff for theaters and reserve more middling works for Disney+. For instance, some Marvel shows, such as WandaVision or Loki have been hits, while She-Hulk and Moon Knight have not.
Comparatively, HBO Max has had better success with its original films and television shows.Part of the reason is they've been much more selective since Discovery took over. Still, original shows Hacks, The Other Two, Peacemaker, Station Eleven and films Kimi and Zack Snyder's Justice League have been major hits for the Warner Bros. Discovery streamer.
Price Per Month
Neither Disney+ and HBO Max are the cheapest streaming services around. There's just no doubt about it. However, neither is the most expensive in the game, either. Disney+ is particularly at an advantage for the number of bundles it offers potential subscribers. Conversely, HBO Max is at a serious disadvantage for offering very little by way of bundles. The best you'll get is a promotional offer from a cell phone provider or as an add-on via Hulu or Amazon Prime Video.
Disney+ is available with ads for $7.99 a month. You can pay $10.99 a month to get rid of ads. Additionally, Disney+ offers some bundles. The Disney Bundle Duo gives you Disney+ and Hulu with ads for $9.99 a month. You can also opt for their Disney Bundle Trio and get this two plus ESPN+ for $12.99 a month. HBO Max, on the other hand, has far fewer options available to potential subscribers. You really have just two options. HBO Max with ads costs $9.99 a month. Getting rid of ads will cost you $14.99 a month for the service.
5 Must-Know Facts About Streaming Services in 2023
Warner Bros. Discovery CEO David Zaslav says he plans to merge HBO Max with Discovery+ into one unified service in the spring of 2023. Rumor has it the service will be called "Max."
YouTube is the world's top streaming service, with over two billion active users. Still, Netflix makes far more money than YouTube, with far fewer viewers as it is a paid service and the other is not.
Financial analysts estimate streaming services spent more than $50 billion on original content in 2022 alone. Undoubtedly, that number will only grow larger in 2023 and beyond.
The average American spends $47 on streaming services each month. The more streaming services that emerge, the higher that number will rise.
While the big streaming contenders are less than a dozen, over 200 streaming services are available.
The History of Disney+
The Disney+ vs HBO Max debate is interesting because, unlike Netflix or Hulu, the two streaming services come directly from a film and television production studio. As such, there's a much greater opportunity for the respective streamers to enhance further both studios' theatrical offerings (and vice versa). As a nearly 100-year-old studio, Disney certainly understands the importance of cross-platform offerings. They've even employed similar tactics on ABC and Disney Channel for decades.
The launch of Disney+ came in 2019, a winning final result that served as the product of four years of hard work. What's more, it came at the end of a long series of strategic moves that put Disney in control of 20th Century Fox, LucasFilm, and various other key properties that helped grow the company (both in physical size and in some intellectual properties) throughout the 2010s. In other words, the debut of Disney+ allowed the studio-turned-streamer to enter the Streaming Wars with a running start.
In the past, Disney titles were licensed and spread across different platforms. You might find a new Marvel show on Netflix or Hulu, while a new Disney movie would end up on Starz. It was a mess. The development of Disney+ saw the studio working hard to repossess all these movies and TV shows. (Not to mention restoring and re-releasing some titles from the infamous Disney Vault.) Disney+ was the culmination of billions of dollars spent on content development by its launch. Naturally, given the Disney name, the service was an immediate success.
How HBO Max Competes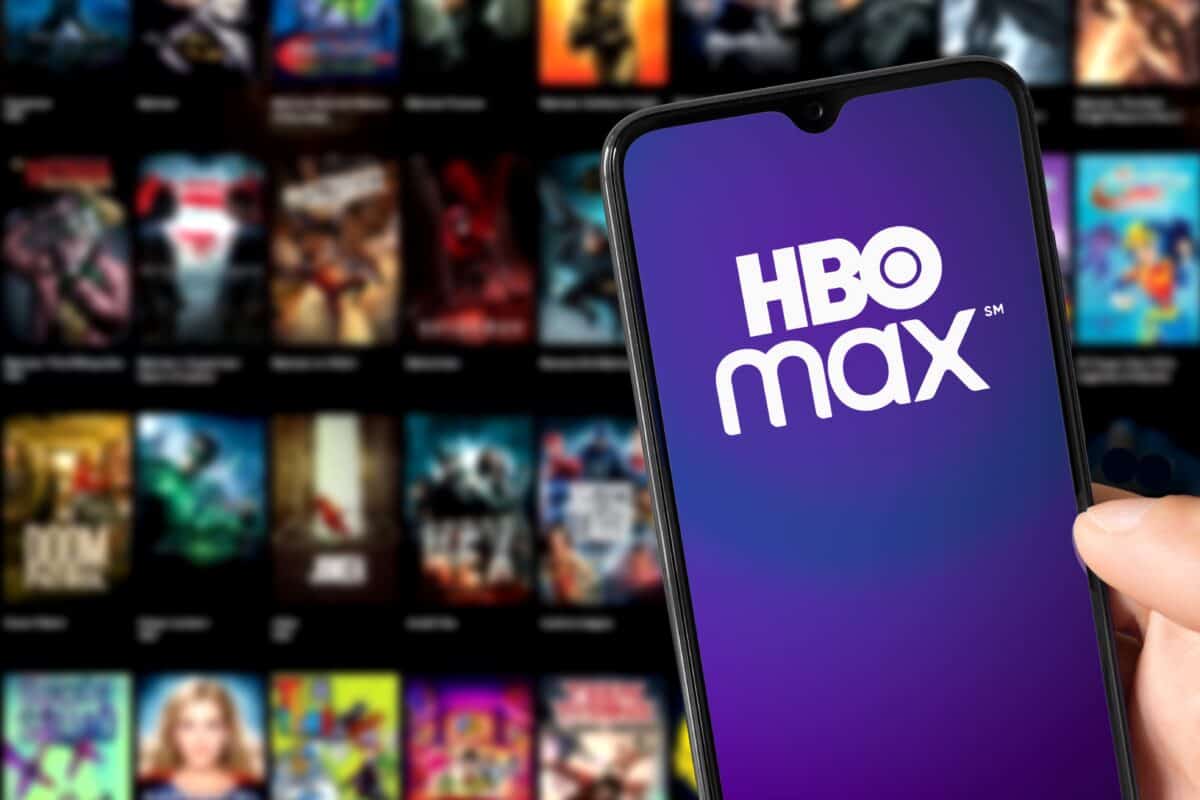 Unlike Disney+, HBO Max had somewhat of a trial run in the Streaming Wars before launching their bigger and better service a couple of years ago. Launched in 2010 and phased out with the launch of HBO Max in 2020, HBO first entered the streaming sphere with HBO Now. Essentially a VOD streaming hub for HBO subscribers, it formed much of the foundation HBO Max would eventually go on to capitalize upon. Combining the libraries of HBO, Warner Bros., Discovery, Cartoon Network, Turner Classic Movies, Adult Swim, and more, HBO Max is a massive streaming service unlike no other.
HBO Max was in the works since 2018, years before parent company Warner Bros. would go on to notoriously merge with Discovery. Since Discovery took over in 2022, HBO Max has undergone numerous controversial changes. HBO Max was largely seen as a frontrunner in the Streaming Wars after its launch to the Discovery merger. However, its reputation has gotten a bit rockier in the months since. For one, Discovery continues to controversially pull HBO Max original films and television shows from the service and place them on VOD sites to turn a bigger profit.
The thinking is that HBO Max and, to a larger extent, the parent company Discovery can write off the poorly performing content as business losses, effectively softening the blows of the failures. This troubles many, as it does harm the fans, showrunners, filmmakers, and talent alike. Another concern about HBO Max? The upcoming merger with Discovery+ is slated to occur within the first half of 2023. The Disney+ vs HBO Max debate used to lean heavily toward the latter, but with all this uncertainty, the true winner is much less obvious now.
Disney+ vs HBO Max: Pros and Cons
| Pros of Disney+ | Cons of Disney+ |
| --- | --- |
| The only place to find exclusive Marvel, Star Wars, Pixar, and Disney streaming content | Not much for adults to enjoy apart from family-friendly content |
| Many options for kids and families | The overall quality of some Disney+ content is pretty questionable |
| A great number of affordable bundles | Only a small selection of older films |
| Cheaper than HBO Max, Netflix, and Prime Video | Fewer films or shows from 20th Century Fox or Searchlight Pictures |
| Pros of HBO Max | Cons of HBO Max |
| --- | --- |
| Massive streaming library stretching across all Warner Bros. Discovery properties | More expensive than Disney+ |
| Will soon merge with Discovery+, making the service even bigger and better | Warner Bros. Discovery CEO is putting the service's reputation at risk |
| Streaming home of new HBO shows and films | Not many Max Originals |
| High-quality content across HBO and HBO Max alike | Lots of titles are available, which can make it difficult to pick what to watch |
Disney+ vs HBO Max: Which Is Best?
So, is there a clear winner between Disney+ vs HBO Max when all is said and done? The answer is a resounding yes. Whether it be the size of the streaming library, the overall quality of its original content, or the number of studios and production companies associated with the service, HBO Max wins in just about every area. Sure, Disney+ is cheaper and has more for children and families, but HBO Max also has plenty of family-friendly content. The difference? It has just as much for adults, as well. This makes it a win for every age group, not just the younger ones. HBO Max wins this match.