Despite streaming services taking over, broadcast television isn't down for the count just yet. There are still some real contenders in this particular industry, including DirecTV vs Comcast. The pair are two of the most prominent and trusted names in broadcast television, despite one being a satellite provider and the other being a cable provider. Of the two, which is the best? And how do they compare when pitted against one another? Let's take a closer look below, paying close attention to the pros and cons of each.
Side By Side Comparison: DirecTV vs. Comcast
| | DirecTV | Comcast |
| --- | --- | --- |
| Founded | June 17th, 1994 | June 28th, 1963 |
| TV Type | Digital satellite service, IPTV | Cable television |
| Owners | AT&T, TPG Inc. | Brian L. Roberts |
| Subsidiaries/Divisions | U-verse TV, DirecTV Stream | Xfinity, NBCUniversal, Sky |
| Most Affordable Plan | DirecTV Select ($59.99/month) | Choice Limited TV ($30/month) |
| 4K Options? | Yes | Yes |
| Available Bundles | Satellite TV, internet | Cable TV, internet, and voice |
| Number of Subscribers | 13.3 million | 16.5 million |
DirecTV vs. Comcast: Key Differences
DirecTV vs Comcast debate entails more than just the simple facts above. A few key differences set apart these two pay-TV services, including the type of television, pricing, and bundles they provide. Let's discuss these key differences in-depth below.
TV Type
One major difference between the two services is the television types. DirecTV is satellite, and Comcast is cable. Each has its staunch defenders and pros and cons. DirecTV satellite television typically requires a satellite dish installation to work. Broadcast television signals are sent up to satellites in space; then broadcasts are sent back to the satellite dish receivers.
Comcast's cable television broadcasts in a different way. Broadcast cables are hard-wired into the home, typically through a cable box that connects to your television. Cable TV providers utilize what is known as community antennas. Cable networks broadcast their signals to these community antennas, typically from satellites. These signals are then sent out through cables into subscribers' homes. (IPTV works the simplest of all, giving subscribers access to live streams of broadcast channels via the internet.)
Pricing
Differences in television broadcast types lead to a difference in plan pricing for DirecTV vs Comcast. Given its dependence on satellite signals, DirecTV is less likely to give you fewer channels at a lower cost. Broadcasting and receiving satellite signals is no small feat, meaning DirecTV typically offers big channel bundles only. DirecTV Select — their cheapest tier — costs $60. Their premium plan, DirecTV Premier, costs as much as $140 a month. Their IPTV offerings don't offer much of a discount, either.
Comcast — under the Xfinity name — offers many cheaper options than DirecTV. However, the cheaper the plan, the fewer channels. Xfinity's cheapest option, Choice Limited TV, gives you around a dozen channels for about $20-30 a month (depending on your location). One of their more costly options, Ultimate TV, gives you closer to 200 channels for around $70-80 a month. Prices can also rise higher with add-ons and a la carte options, but even so, Xfinity's prices tend to be cheaper than DirecTV's on the whole.
Available Bundles
Both DirecTV and Comcast offer money-saving bundles to their subscribers. DirecTV and AT&T have been linked since 2015, so the two can offer a television-internet bundle. This is particularly handy for those who subscribe to DirecTV Stream — the company's IPTV offering.
Comcast tells a similar story. You see, the Xfinity brand offers more than just cable television. It has a phone and internet services. For this reason, Comcast can offer a much bigger and better bundle than its DirecTV rival. Xfinity subscribers have the option to bundle their television, phone, and home internet plans into one big bundle. While this typically offers more savings than DirectTV's bundle, it certainly comes at a higher price.
5 Must-Know Facts About Television Providers in 2023
Cable television providers have lost (and will continue to lose) more than six million subscribers each year since 2019 as streaming services grow in popularity.
All in all, cable television companies have lost 25 million subscribers since 2012, with estimates projecting they will lose a similar number before 2025.
The average American pays more than $200 monthly for cable television services. That's four times more than what Americans spend on streaming services.
IPTV (Internet Protocol Television) has been rising in recent years. From DirecTV Stream to Sling TV to Hulu + Live TV and beyond, these cheaper cables could edge out traditional cable and satellite television.
Initially, people were drawn to streaming due to the ad-free viewing experiences. However, over time, streamers have come to accept that streamers rely on ad revenue to stay afloat. Everyone from Hulu to Netflix to Disney+ to HBO Max offers ad-supported plans.
The History of DirecTV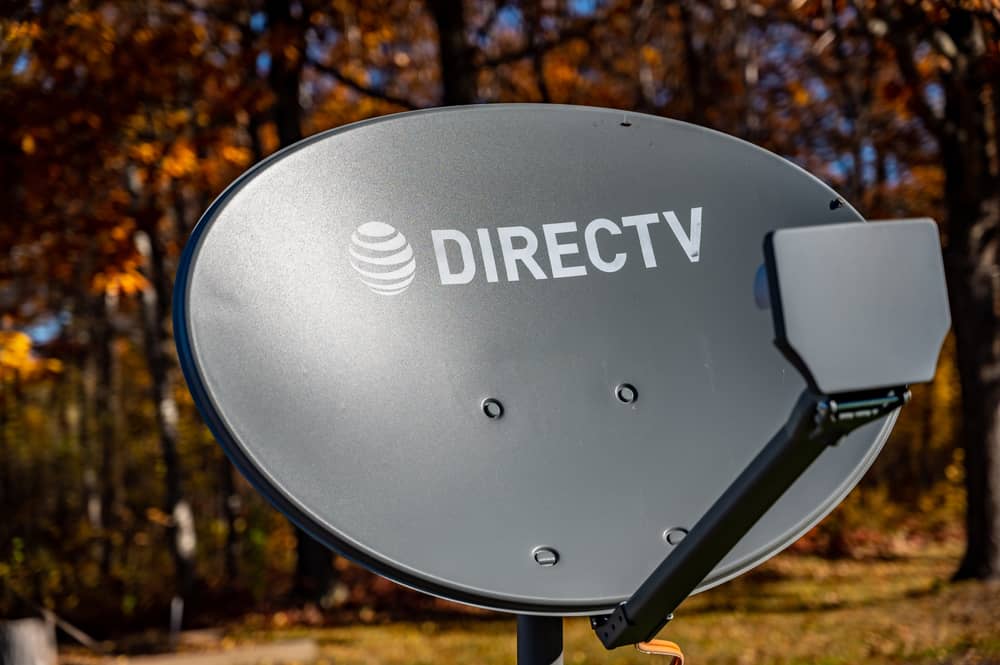 Believe it or not, DirecTV would not be there were it not for Howard Hughes. Though DirecTV was not officially founded until 1994, a good 18 years after Hughes's death in 1976, the two are intrinsically linked through Hughes's former organization HHMI (Howard Hughes Medical Institute). Established merely as a tax shelter for the infamous billionaire, HHMI had full ownership of Hughes Aircraft. Due to pressure over this ownership in the mid-1980s, Hughes Aircraft was sold to General Motors in 1985, then merged with Delco Electronics to create Hughes Electronics Corporation.
Hughes Electronics was made up of four distinct divisions, one of which was Hughes Communications, Inc. In the 1990s, this very company was at the forefront of high-power digital television. In an attempted joint venture with NBC and others, Hughes Communications tried to launch the world's first TV service under the name Sky Cable. (These are the very names that later made up Comcast. More on that later.) Sky Cable never happened with Hughes, and the company did the next best thing: launched the first high-power direct-broadcast satellite system.
Dubbed DirecTV, the new satellite cable company, formerly Hughes Communications, Inc. launched in June of 1994. The rest, as they say, was history. In 2005, after more than a decade of burgeoning success, DirecTV severed from Hughes Communications to focus solely on satellite TV. They embraced HD television in 2007, then fell under AT&T ownership in 2015. Shortly after, DirecTV entered the IPTV sphere with U-Verse TV and DirecTV Stream in 2016. Though AT&T spun off DirecTV and its IPTV offerings into its own standalone thing in 2021, AT&T still holds a 70% stake.
How Comcast Competes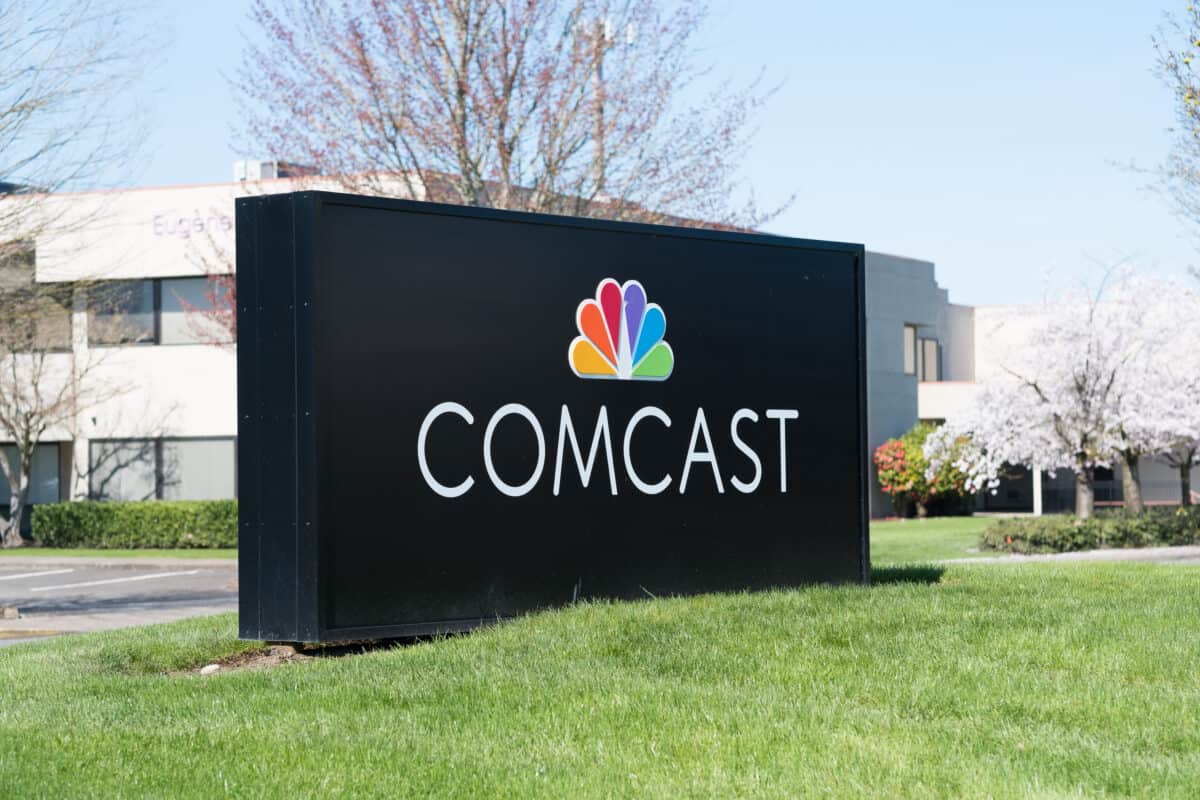 To call Comcast a massive DirecTV competitor would be an understatement. For one, Comcast is America's biggest telecommunications conglomerate. It's also the second-biggest broadcast cable TV company based on revenue alone. (They're second only to AT&T, coincidentally.) What's more Comcast is the country's biggest pay-TV brand, the biggest cable television provider, and the biggest consumer ISP brand in the country. Long story short: Comcast is huge.
As with most enormous companies, Comcast does not operate under the same name for all its services. Most of their telecommunications are done under the name Xfinity, with a smaller number of operations taking place under the Sky Group name. The Comcast name came in 1969, tacked onto the existing TV provider American Cable Systems under their new re-incorporation in Pennsylvania. They grew slowly throughout the 1970s and '80s, periodically acquiring competitors, and steadily growing their clientele list from the east coast to across the U.S.
The launch of Comcast's digital TV service in 1997 marked a new dawn for the media conglomerate. Throughout the remainder of the 1990s and into the 2000s, Comcast grew at a much more rapid pace. Their acquisition of AT&T Broadband in 2001 — then the biggest cable television operator in the country — gave Comcast their biggest leg-up yet. Valued at $44.5 billion, Comcast was the new titan of the industry. Their full acquisition of NBCUniversal in 2013 only made them that much larger. Comcast Cable introduced the Xfinity name in 2010, but it's the same company.
DirecTV vs. Comcast: Pros and Cons
| Pros of DirecTV | Cons of DirecTV |
| --- | --- |
| Plans come with plenty of channels | Consistently more expensive than cable |
| Great lineup of sports and live events | Limited DVR storage space |
| Nice discount when bundled with internet | Frustrating signal loss during bad weather |
| High quality 4K television lineup | Satellite dish must be mounted on your roof |
| Pros of Comcast | Cons of Comcast |
| --- | --- |
| One of the most affordable cable providers | Fewer channels than DirecTV |
| Available cable, internet, and phone bundle | No-term agreements are more expensive than 12 or 24-month contracts |
| Great DVR | Expensive equipment fees |
| Much more dependable cable connection over DirecTV satellite | More expensive bundles |
DirecTV vs. Comcast: Which Is Best?
The DirecTV vs Comcast debate isn't easy to settle. We can argue for days which television provider is superior. Both are great in different ways. However, we have to give it to Comast. It has consistently better prices, more all-encompassing bundles, a superior connection, and greater reliability than DirecTV. If you enjoy traditional broadcast television experience and aren't interested in an IPTV alternative, Comcast is the better choice.
The image featured at the top of this post is ©rafapress/Shutterstock.com.